Fifty Years of India's Victory Over Pakistan in Indo-Pak War (1971)-Role Played by Comm
By Dr. Eugene DSouza

Bellevision Media Network


Udupi/M'Belle, 14 Dec 2021: 16 December 2021 marks the 50th anniversary of the victory of India over Pakistan in the Indo-Pak War (1971) also known as the Bangladesh Liberation War. During this war, Commodore Jerome Castelino, a native of Moodubelle commanded INS Godavari that forced the Pakistani merchant ship 'Pasni' with 52 crew members to surrender and be taken to Cochin harbor.
Born in 1934 at Moodubelle, Udupi District, Commodore Jerome Castelino served in the Indian Navy from 1953 to 1988. During his 35 years of service in the Indian Navy, he served on 7 warships, one of them being INS Godavari-hunter class destroyer which had actively participated in 1971 Bangladesh Liberation War.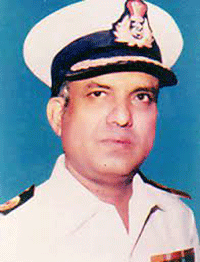 Commodore Jerome Castelino was posted to INS Godavari in May 1971 in the rank of Commander. On joining the ship at Cochin, the ship was asked to get ready in all respects on an impending war against Pakistan. On 30 November 1971, INS Godavari sailed out from Cochin harbor and was asked to patrol the West Coast from Cochin to Goa.
On 3 December 1971, at midnight India declared war against Pakistan. At about 4 am on 4 December 1971, INS Godavari received a message from Navy War Room New Delhi that a large Pakistani merchant vessel named 'Pasni' carrying contraband material was on the way to Karachi from East Pakistan. She was somewhere off the coast of Mangalore. INS Godavari was directed to apprehend 'Pasni' if possible, if not to sink it.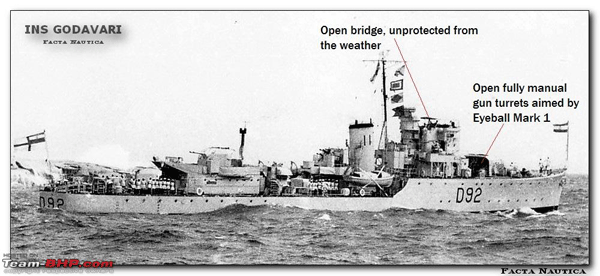 After searching for about an hour, INS Godavari sighted 'Pasni' and was asked to stop. Seeing warship Godavair, 'Pasni' altered the course and was trying to escape. She did not heed to the repeated warnings to stop. Finally, we had to use fire force. Six shells were fired from four -inch guns. Yet the ship did not stop. Finally, 'Pasni' was issued a strict warning that if she failed to stop, she will be sunk. Thereafter, one more shell was fired aiming at the bridge. This resulted in the rear portion of the bridge being blown out. Thereafter, the ship stopped.
'Pasni' being a very large merchant vessel, she had 52 crew members and all the crew members refused to surrender in spite of advice and warning. Finally, they were warned that if they did not surrender within five minutes, they would be shot dead. Immediately, they raised their hands and surrendered. Pasni was thereafter taken to Cochin harbor and was handed over to the Naval authorities along with 52 crew members. INS Godavari continued its patrol duty off the West Coast from Cochin to Mumbai ensuring that no Pakstani warships dared to attack the coast.
The Bangladesh Liberation War finally ended on 16 December 1971 and INS Godavari returned to Cochin Harbour.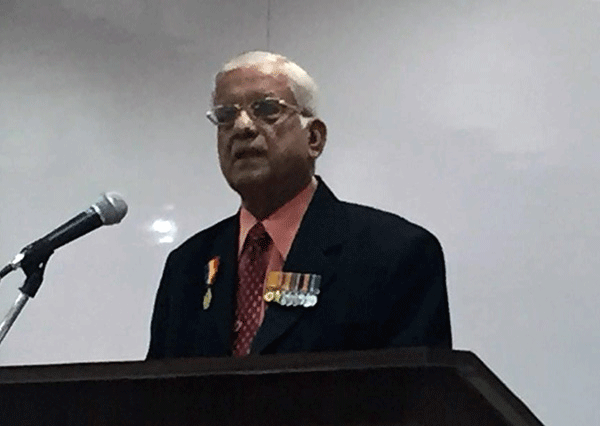 Commodore Jerome castelino was awarded 'Vishist Seva Medal'(VSM) on 26 January 1984 by the then President Shri Zail Singh for his meritorious and distinguished service in the Indian Navy.
After retirement from service in 1988, Commodore Jerome Castelino served for six years as General Manager in the Applied Electronics Limited in Mumbai. He returned to his native place Moodubelle in 1994. He was instrumental in starting the Lions Club, Moodubelle of which he was the Charter President. He continued to involve himself in social service activities in and around Moodubelle. He is the recipient of Melwyn Jones Fellowship Medal, Lions Club International President's Appreciation Award. He served as the Senior General Manager of Bharat Shipyard Mangalore for three years. He also served as the Dean of St. Lawrence Degree College, Moodubelle for five years. He has the distinction of building a War Memorial at his courtyard in Moodubelle which is dedicated to the martyrs of Goa Liberation War 1961 and Bangladesh Liberation War of 1971.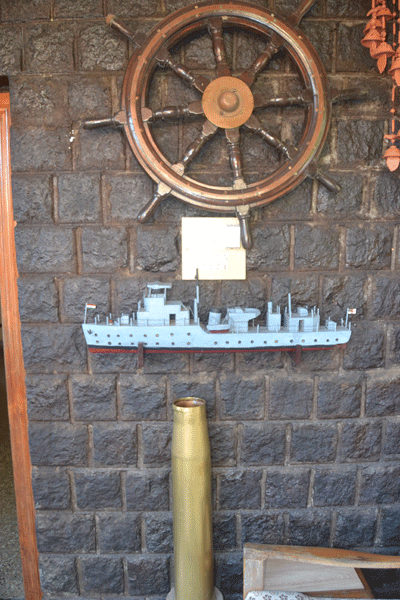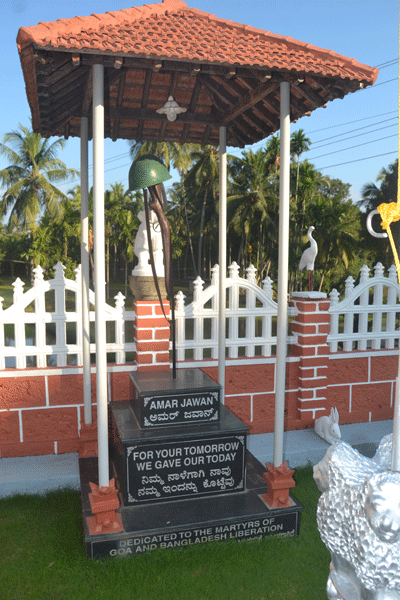 INS Godavari was decommissioned in 1985. Commodore Jerome Castelino Managed to retrieve her steering wheel from shipbreaking yard at Darukhana, Gujarat. He proudly displays this as a relic of the Bangladesh Liberation War at the entrance of his house 'Vanasourabha' along with the model of INS Godavari and an empty 4-inch gun shell used to blow the bridge of the Pakistan merchant ship 'Pasni'.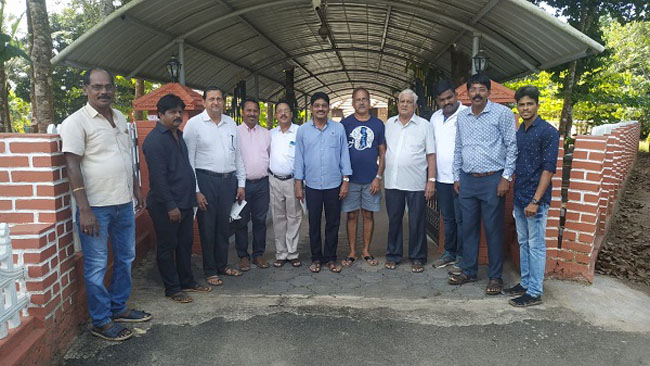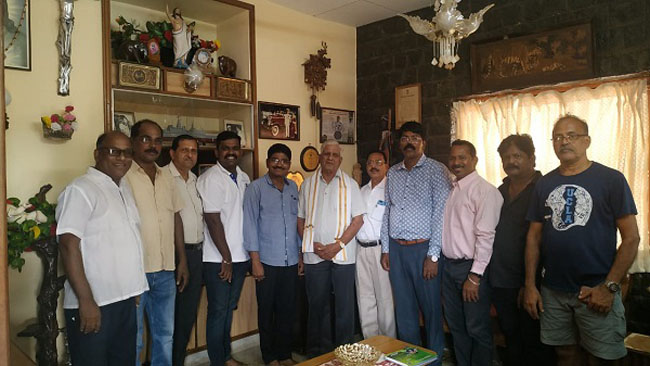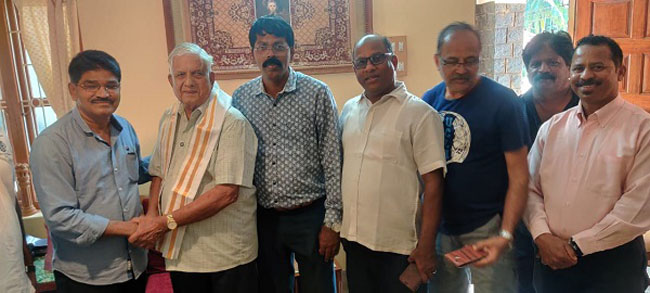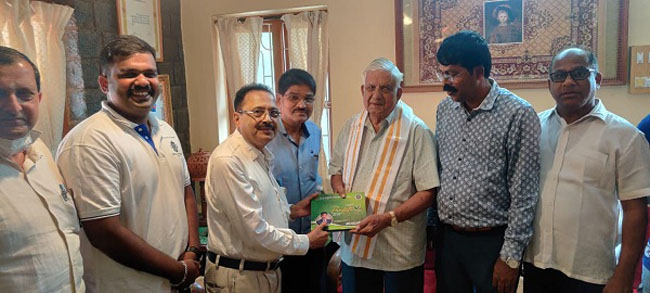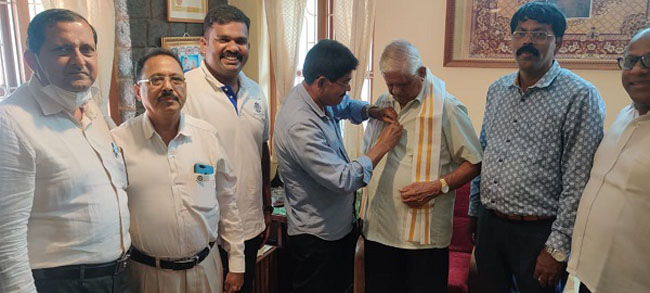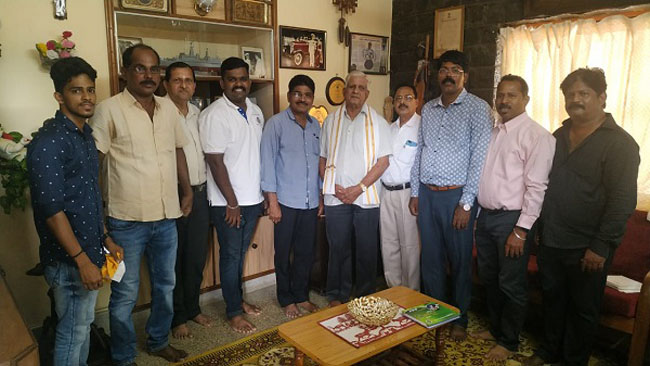 On the occasion of the Fiftieth Anniversary of the Victory of India in the Indo-Pak War (1971), the Governor of the Lions District 317 C Ln. Vishwanath Shetty along with Cabinet Treasurer Ln. Jayaprakash Bhandary, Ln. Gerald Fernandes-Coordinator of Lions District 317C Christmas Celebration, Leo Joy Fernandes-Lions District 317C Leo President, Ln. Valerian Noronha-President of the Lions Club, Moodubelle, Ln. Joseph Martis-Secretary, Ln. Elias Lobo-Treasurer, Ln. Devdas Hebbar, Ln. Rajendra Shetty and Ln. Martin visited the residence of Ln. Commodore Jerome Castelino on Tuesday, 14 December 2021 and honoured him for his great achievement during the Indo-Pak War (1971). Ln. Commodore Jerome Castelino is the is the founder and Chartered President of the Lions Club, Moodubelle which will be celebrating its Silver Jubilee in 2022.
Also Read