Muhurat of Kannada movie, Purushottamana Prasanga directed by Devdas Kapikad
Bellevision Media Network


Mangaluru, 7 Nov 2021: V Rashtrakuta Pictures - Ravi Kumar's upcoming production of Kannada movie, Purushottamana Prasanga, directed by Telikeda Bolli famed Devdas Kapikad, was the culmination of a cinematic event at Durgaparameshwari Temple, Kateel, here on Friday, November 26.
Lakshmi Narayana, hereditary priest of Durgaparameshwari Temple blessed the movie crew on their debut.
The main guests were entrepreneur, Padma Shri awardee B R Shetty, producer V Ravi Kumar, Samsuddin, H K Prakash Gowda, Ajay Prithvi, Rishika Naik, Vijayakumar Kodialbail, Girish M Shetty Kateel, Walter Nandalike, Dinesh Shetty, Jagannath Shetty Bala, Saikrishna, Bhojaraja Vamanjoor and others were present.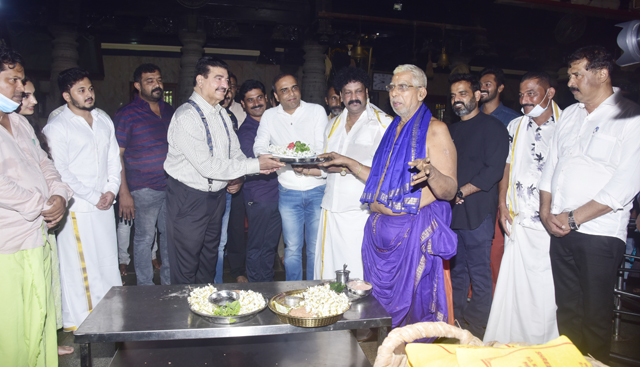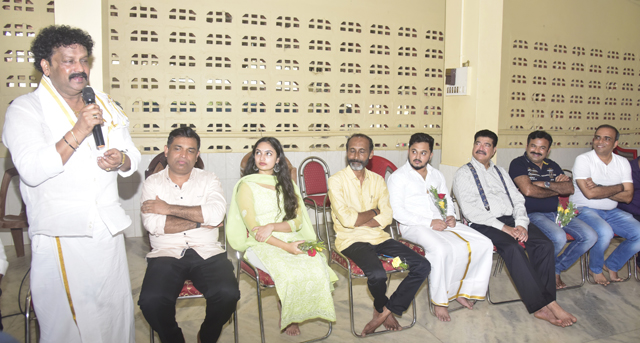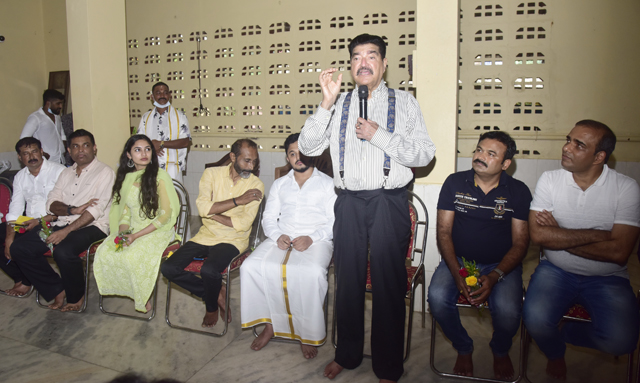 Speaking to media persons, director Devdas Kapikad said that the film will be shot around Mangaluru. After shooting in Mangaluru for about 26 days, the film will be shot in Dubai for 10 days.
'Each character in the cinema, which has a good comedy storyline, is of importance to the story. The film stars Ajay Prithvi and Rishika Naik and Deepika. There are many newcomers in the cast, including comedy diggers,' Kapikad said.
Devdas Kapikad, who has made his mark as an actor in Kannada, is writing a literary dialogue in Kannada for the first time. He also plays an important role. Arjun Kapikad will direct the film. The first phase of filming will take place in a single stage and will be shot in Dubai.
The cast includes Ajay (hero), Rishika Naik (heroine) Deepika (heroine) Devadas Kapikad, Naveen D. Padil, Arvind Bolar, Bhojraja Vaam Juru, Saikrishna Kudla, Shobharaj Pavoor, Deepak Rai Panajee Chetan Rai Mani Jyothish and others.
Arjun Kapikad as co-director, Arjun Kaje as assistant director, Prashant Kalladka, Vikram Devadiga, Anoop Sagar, Camera-Vishnu, Assistant: Putta, Ramson, Music - Nakul Abhay, Costume Design - Sarath Poojary, Bawa Co-Producers - Sandeep Shetty, Production - Production There are Santosh, Ramananda, Munna, Rajesh, Abubakar.