Mangaluru: 26th International Cruise Cultural Fest held to foster Karnataka's rich culture
Bellevision Media Network


Mangaluru, 21 Oct 2021: 26th International Cruise Cultural Fest was launched in collaboration with Angana Ranga Pratistan, Chitrapura at Abbakka Boating Centre, Bokkapatna, here on Tuesday, October 19.
MLA Moiden Bava inaugurated 26th International Cruise Cultural Fest.
Speaking on the occasion, Bava said that the ongoing cultural event can sustain art and culture.
Indian Chartered Accountants of India, Mangaluru chapter former president CA S S Nayak was the chief guest said that the cultural events that depict the wide varieties of people across the different parts of Karnataka ought to be a regular feature that will sustain our rich culture for posterity.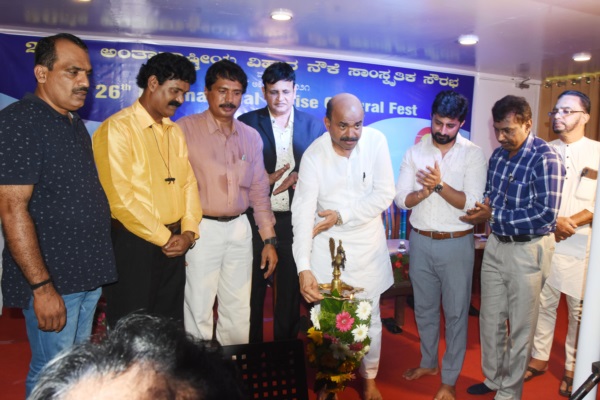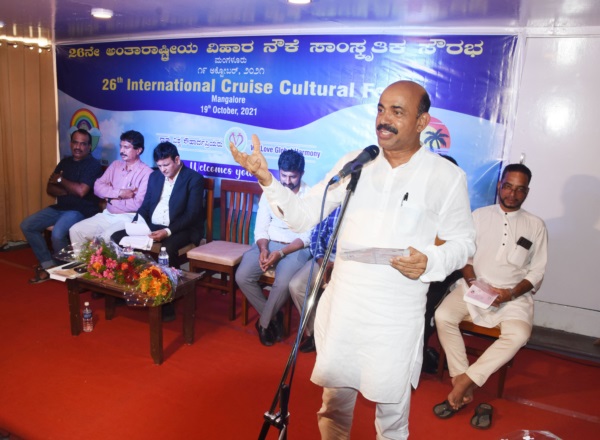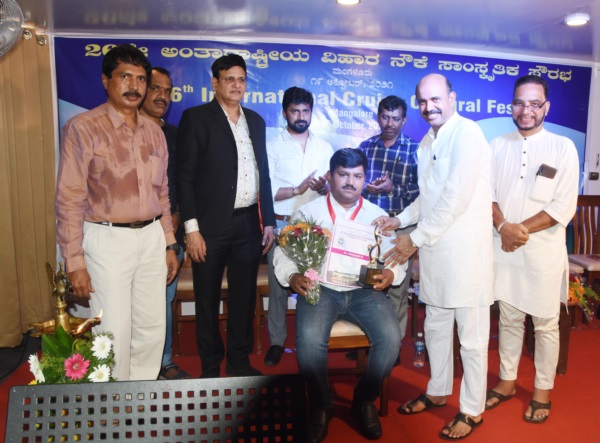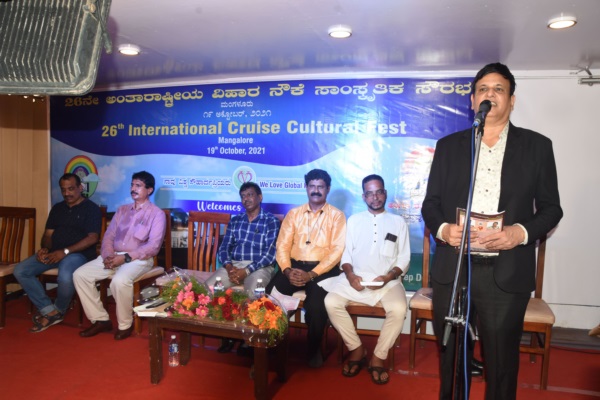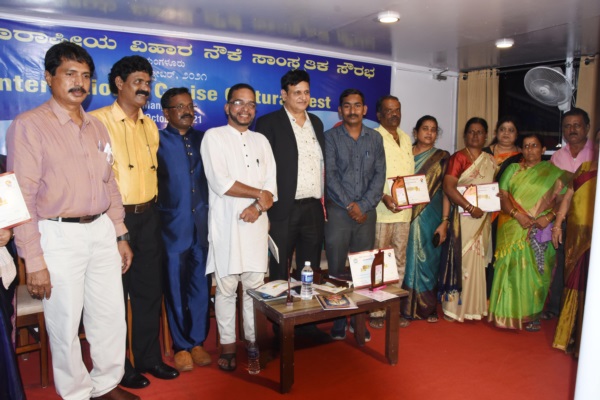 MUDA project officer Guruprasad A B, Mescom officer Sanat Kumar H M, entrepreneur Jitesh Udupi were the guests present.
Manjunat R, Dr Ba Nam Lokesh, Francis Max Moras, Pradeep D, Krishnappa Gowda Paddambail, Dr B R Bidiger, Dr Sudarshan A V were awarded 26th International Cruise Cultural Fest Sourab Award.
Paramanand Salian chaired the poetry session. Somaniga H Hipparagi, Dr Ba Na Lokesh, Sarita Darasaguppe, Prema Manjunat, Annapurna Mannapura and Srinivas Chitranagar read their poetry.
Bengaluru-based Bhavanasa and Ganesh Sanga promoted Sagara Sangama dance troupe Virajpet-based Natya Mayuri folk artiste group presented variety cultural events as part of the Fest.
P B Shivaraj led the music group of Mangaluru municipal staff that presented melodious singing.
International Cruise Cultural Fest of India president K P Manjunat Sagar welcomed the gathering. Angana Ranga Pratistan chairman Leeladar Baikampady proposed the vote of thanks. Paramanand Salian compered the programme.