St Mary's College, Shirva kick starts Fit India Freedom Run 2.0
Bellevision Media Network


Udupi, 13 Sep 2021: To celebrate the Azadi ka Amrut Mahotsav, union ministry of youth affairs and sports had launched a nationwide programme of Fit India Freedom Run 2.0. In the coming days till October 2, people from each district and each village will participate in this movement.
The Fit India programme aims to encourage people to take up Fitness activities such as running and sports in their daily lives and get freedom from obesity, laziness, stress, anxiety, diseases, etc.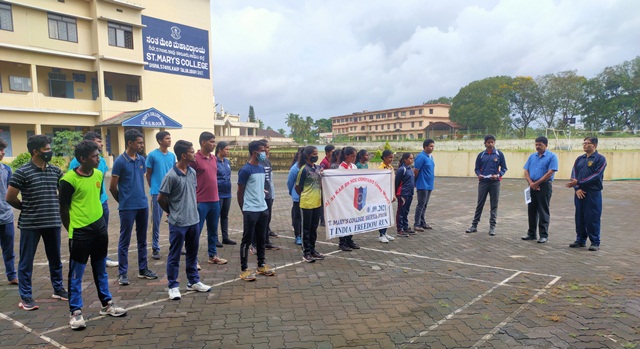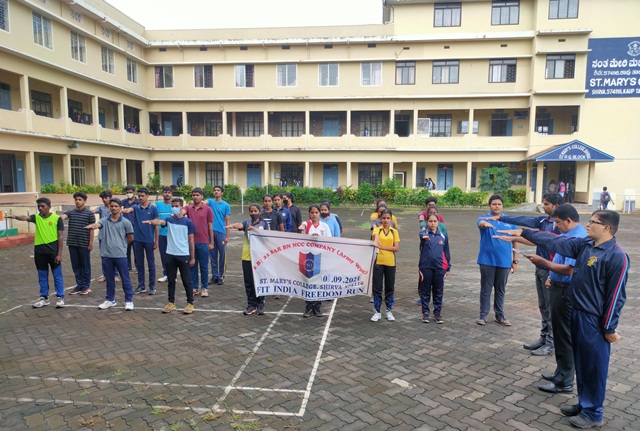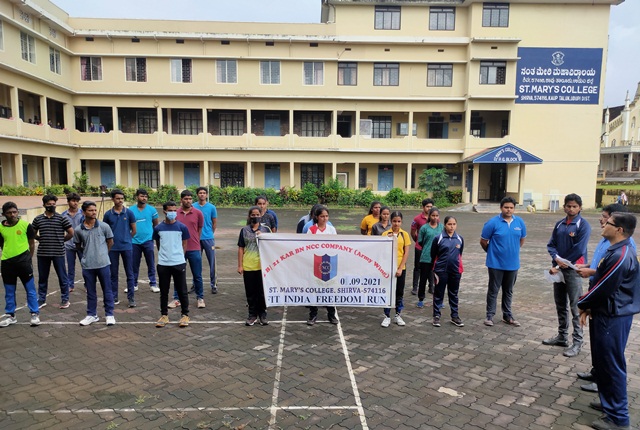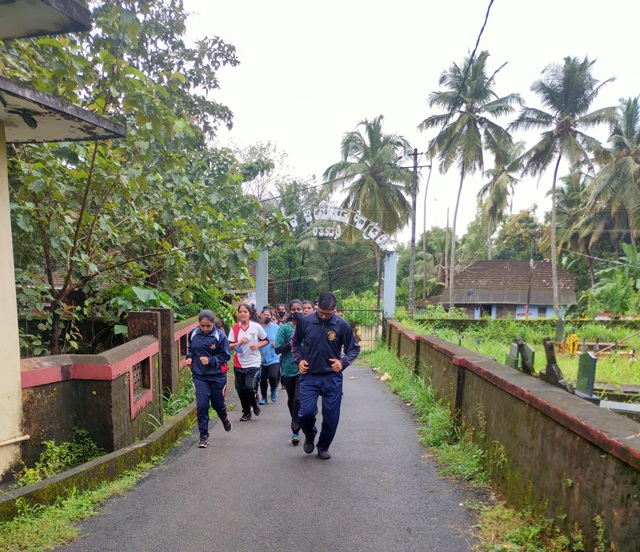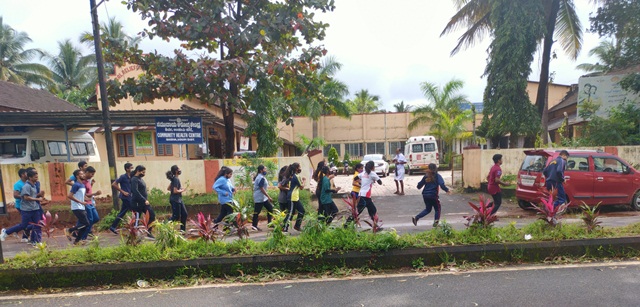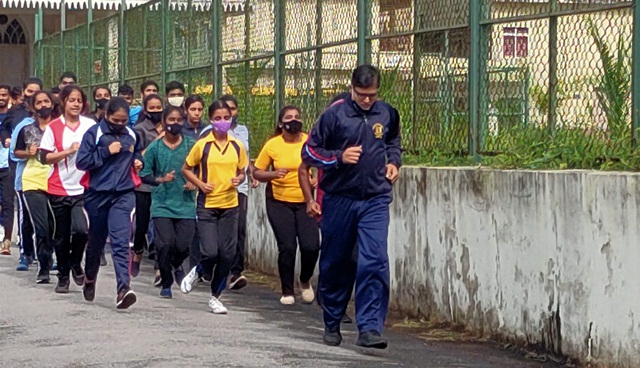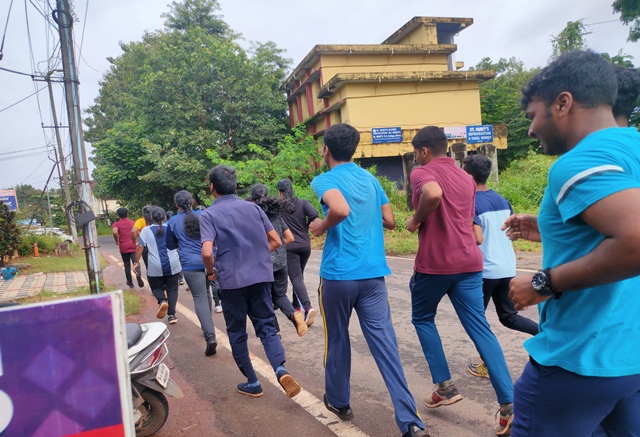 Every Youth and every household to take a mantra of 'Health is Wealth' to keep young Indians fit and to involve in some kind of exercise so that during this activity, also youth has to create an awareness of this programme throug 'janandolan', said principal Dr Herald Ivan Monis, St Mary's College, Shirva, here on occasion of FIT INDIA FREEDOM RUN 2.0 jointly organized by the 21 Karnataka Battalion NCC Udupi and NCC unit of St Mary's College, Shirva, here on September 1. He administered the oath to the cadets and flagged off to the Run.
The key activities of Fit India Freedom Run 2.0 include pledge, rendering of National Anthem, Freedom Run, cultural functions at venues, awareness among Youth Volunteers to participate and also organize similar Freedom Runs in their villages. Also this Programme is a tribute to the Great Bravery Indian Army officer Captain Vikram Batra Param Veer Chakra who sacrificed his life in Kargil war, said Company Sergeant Quarter Master Raina Andrade Pravitha also she stressed important aim and objectives of the programme.The Run begin from college to kaup road and covered a 2 km with the total of 28 cadets and one ANO participated.
Company Sergeant Chennabhasavayya, all cadets, teaching and administrative staff were present.
Senior Under Officer Bhat Ramdas Sathish welcomed the gathering and Junior Under Officer Rion Rishi Alphonso proposed vote of thanks. College NCC Officer Lieutenant K Praveen Kumar compered the programme.