Covid-19 Vaccination arranged free of cost to the deserved and all in Mount Rosary Parish, Santhekat
By P. Archibald Furtado

Pics: Praveen Cutinho

Bellevision Media Nettwork


Udupi, 26 Jul 2021: It was with sincere concern, care and responsibility; Mount Rosary Church, under its Parish Priest Rev Dr. Leslie C. D'Souza's initiative succeeded to have near 100 % Covid 19 Vaccination, i.e. First Dose for all its parishioners.
25th July 2021, special arrangement was made to reach out to all who left out – failing to fetch the free doses arranged by Govt, returned after tiresome waiting for long hours in queues and of course few economically poor, who couldn't afford to have it in private Hospitals, paying high charges, were vaccinated, free of cost.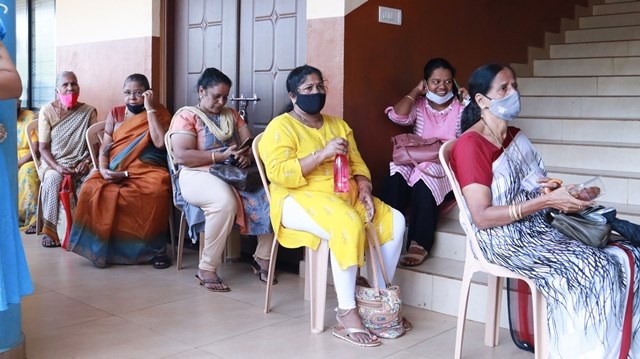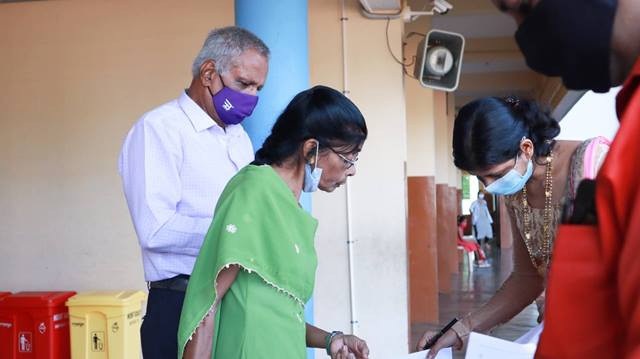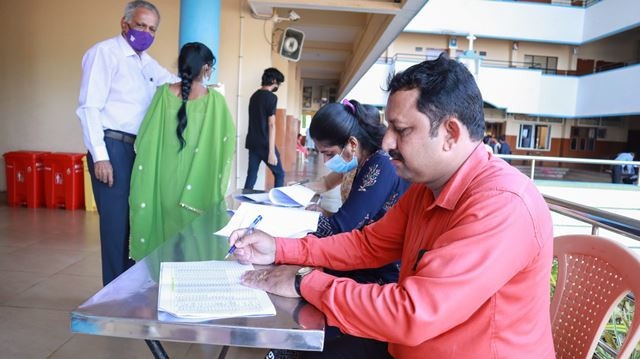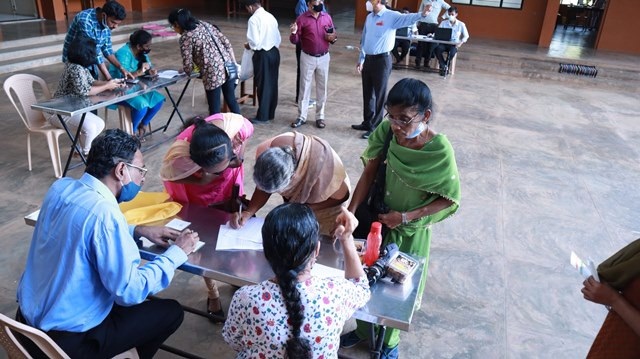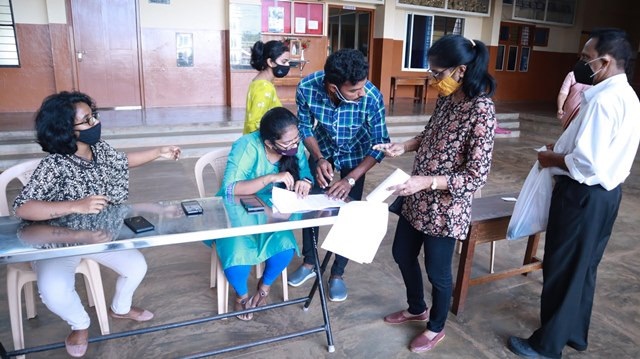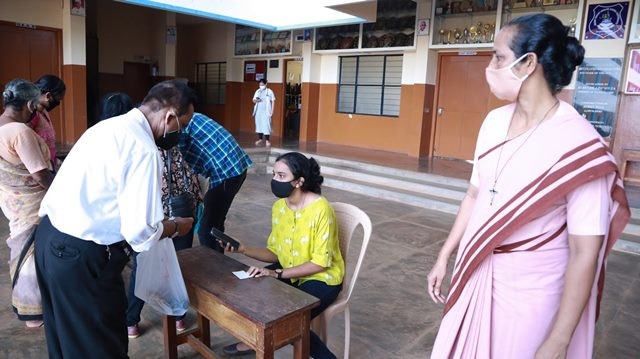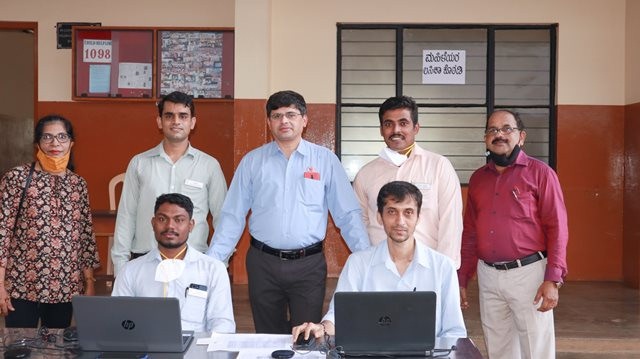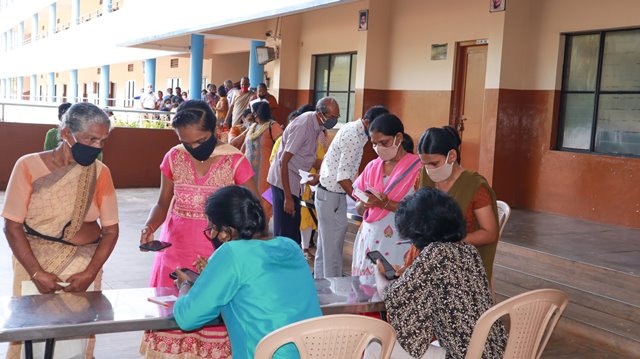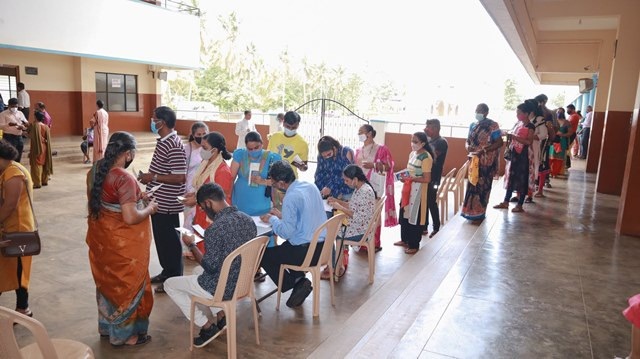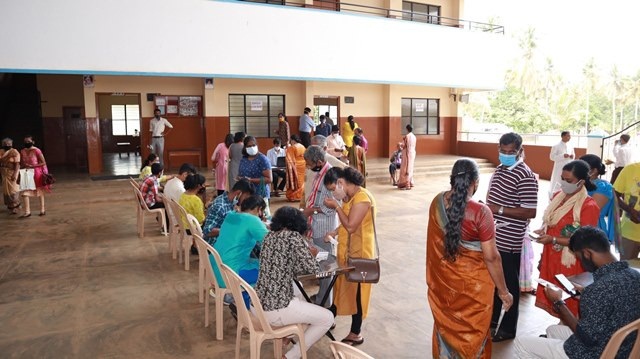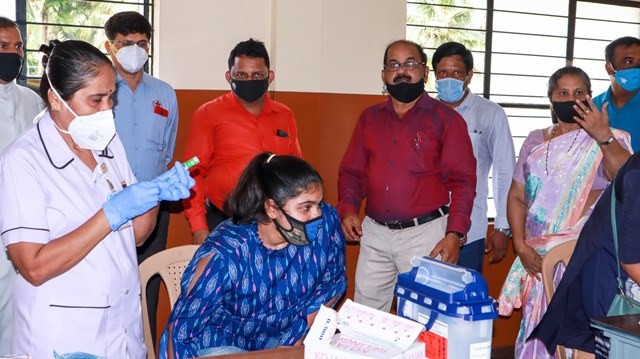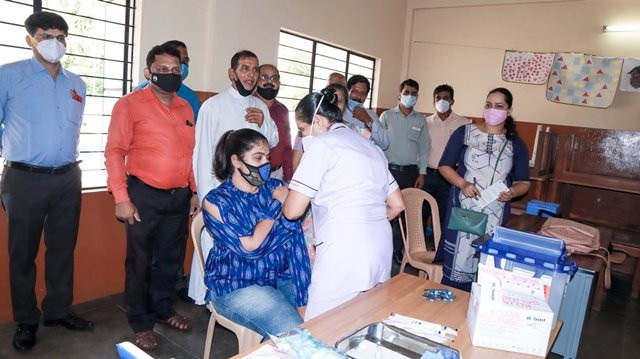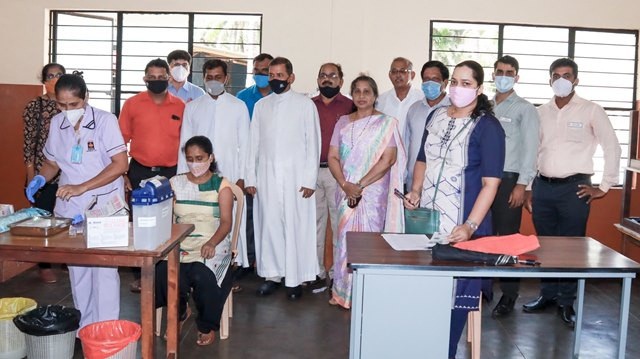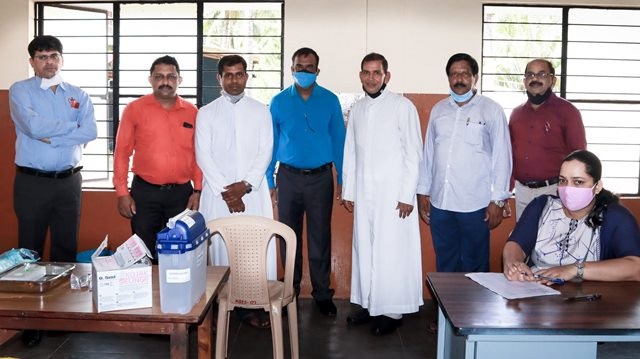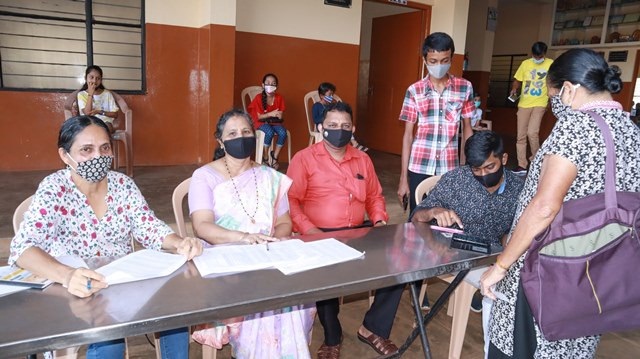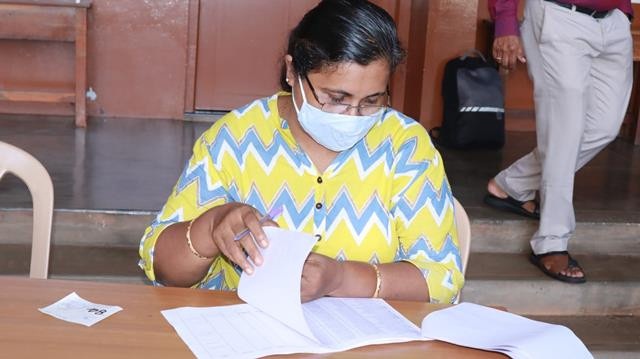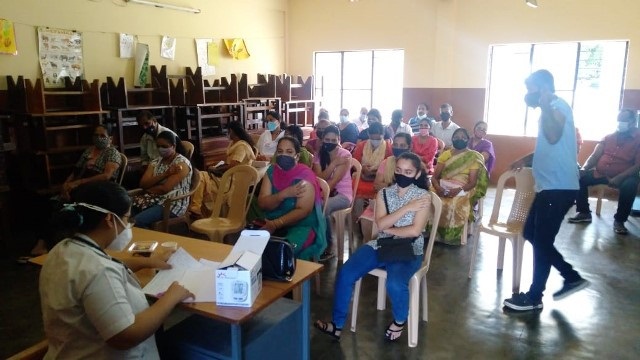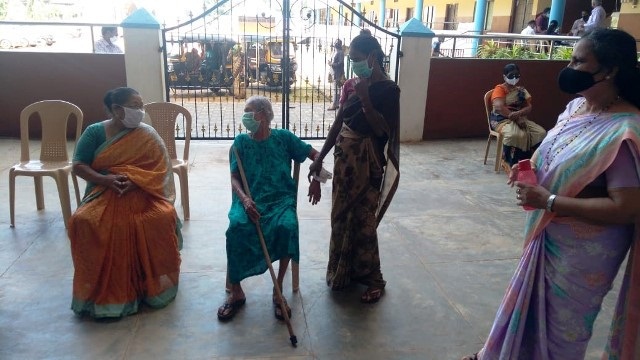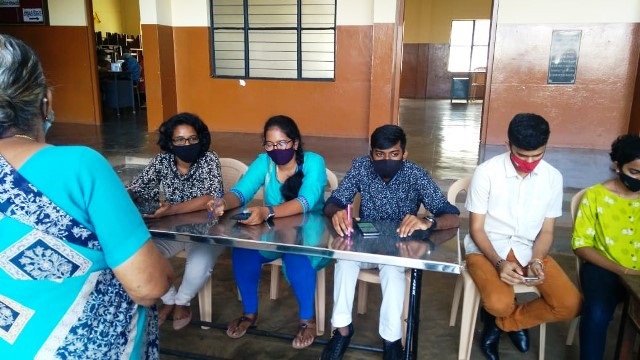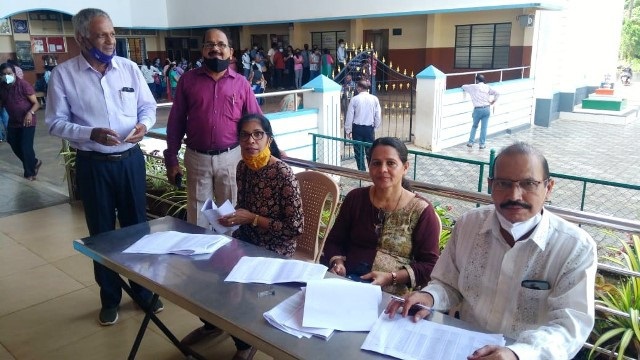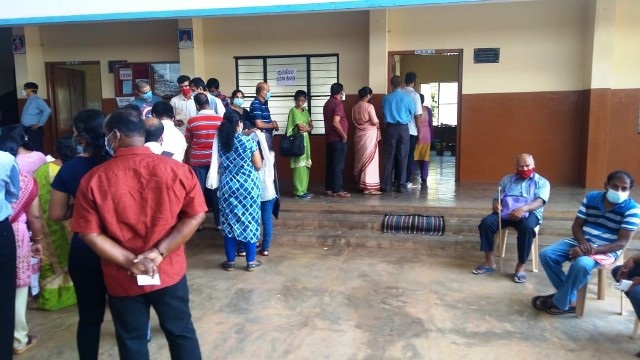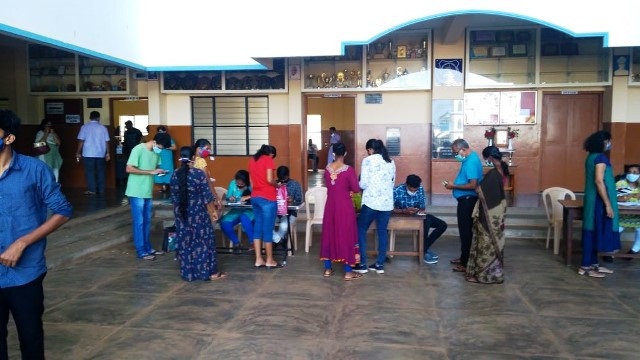 The 'Church Pastoral Council', its 15 Gurkars and their Team, with enthusiastic Members of Catholic Sabah led by President Mrs Jyothy Lewis, and the Health Commission of the Parish led by Louis DSouza, made a survey of the ground status in advance….. And surprisingly above 200 people yet to be vaccinated, was truly a point of concern…….. and the Vicar and Church authorities swiftly put their act together and organised a Health Camp at 10.00 am onwards in the adjacent Mount Rosary High School. Elaborate arrangements were in place with the due cooperation from the Head Sister, Sr Vandita and the School Staff, guidance from Goretti Hospital personnel and Church pious organisations, like young volunteers from ICYM and others.
The team of Covid 19 Vaccination Task Force from KMC Manipal with Medical crew, were reached the venue at 9.15 am. For registration, records, orderly flow and enrolment - Catholic Sabah members & ICYM happily extended a helping hand and Office bearers and Members of Parish Pastoral Council co-operated in this Vaccination Drive.
Scheduled Camp continued till 12.45 pm as more than 200 applicants, and few last minute entrants too were entertained, irrespective of caste and religion.
It was really a great sigh of relief of tension to elderly and less educated. Though the Church authorities made it a free of cost service both Covi-Shield and Covaxin brands to the needy, many generous people come forward to donate funds for this yeomen service and need of the hour, appreciated by recipients' and parishioners.
The Priests of the Mouth Rosary parish & Organisers thanked all, especially, Manipal Kasturba Hospital Team, our dedicated volunteers, The ICYM and all involved directly and indirectly in this drive.