'Rozaricho Gaanch' Special Decennial Year 2011-2021, commemorative issue released
By P. Archibald Furtado

Bellevision Media Network


Udupi, 21 Jun 2021: It is said, man proposes, God disposes. Mount Rosarians, Santhekatte – Kallianpur planned to celebrate the Community or Parish day on 16th May, 2021. His Excellency the Bishop of Udupi, Most Rev Dr Gerald Isaac Lobo, was requested to celebrate the Thanks Giving Grand High Mass in the morning and consented to preside over the cultural programme in the evening.
Due to the ever spreading Covid19 pandemic and prevailing Govt rules restricting the public gatherings nothing that planned got executed except the making of 'Rozaricho Gaanch a decennial year commemorative special issue'.
A brief background:
About ten years ago, when the buzz word in Mount Rosary Church, was to have a new spacious Church building replacing the more or less dilapidated, congested to accommodate ever increasing parishioners and more precisely found beyond economical repair… and then Parish Priest Rev. Fr. Philip Nery Aranha, specially entrusted to materialise these aspirations of the faithful, thought it apt and more than that necessary to have a media to reach out to the parishioners spread in every nook and corner of this planet to seek their cooperation, guidelines and most importantly communicate en masse the vision and plan for having a new Church building.
He handpicked few resourceful people with 11 of them, both members and the office bearers of Parish Pastoral Council and Gurkars of the ward to shoulder these responsibilities. Michael Mendonca was its first editor. A colourful first issue of the Rozaricho Gaanch was brought out during the Easter 2011. Since then no looking back, as the issues were regularly published thrice in a year to coincide with three popular feasts – Easter, Monthi Feast and Christmas.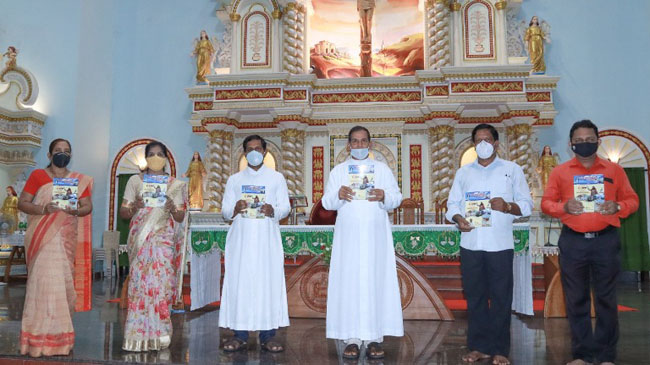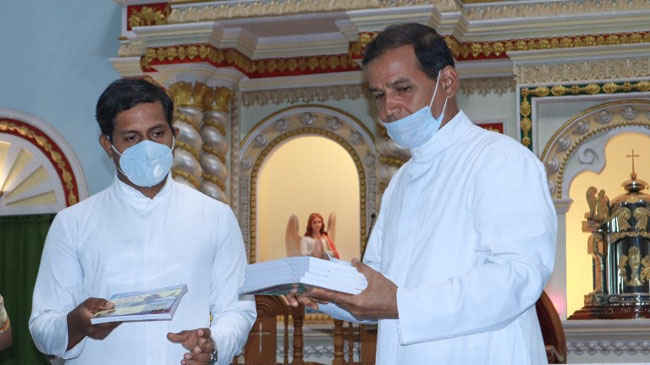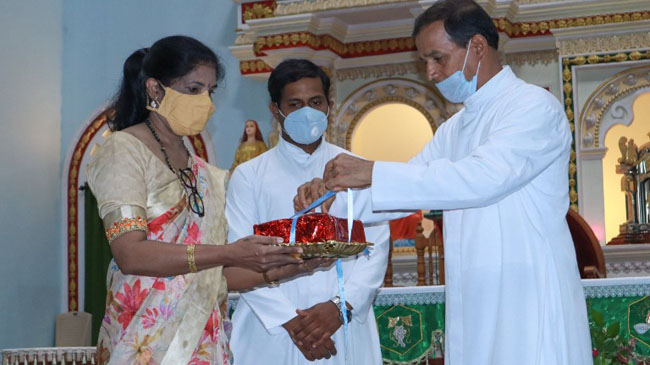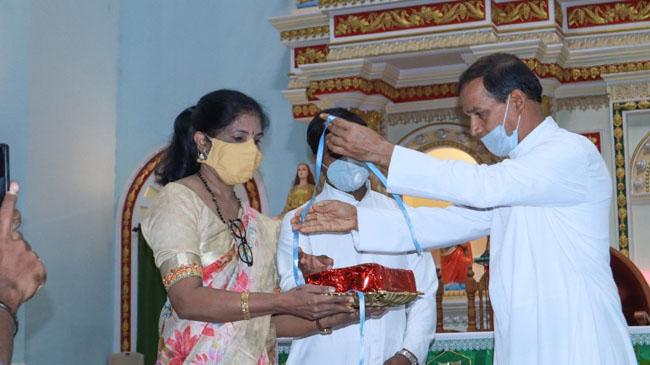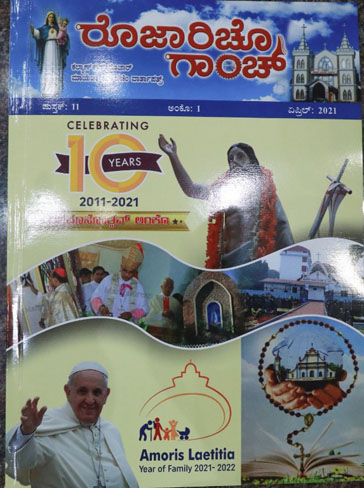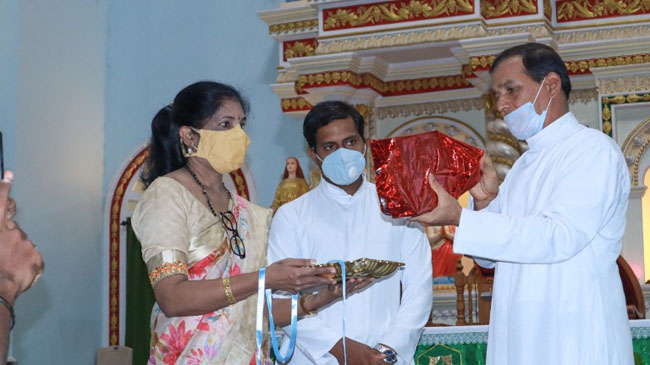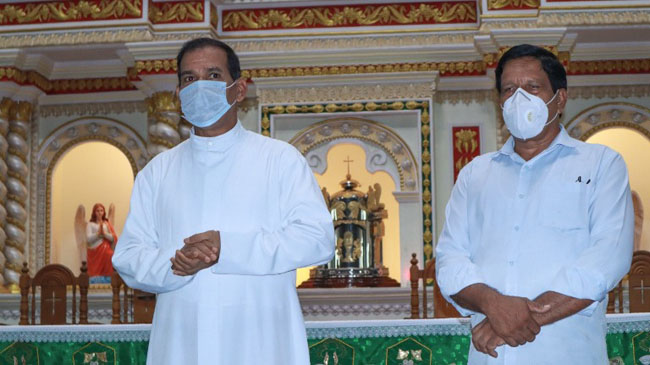 A success story:
To the best of our memories, thus far, 25 issues of 'Rozaricho Gaanch' were successfully out. Much of the credit deservedly goes to talented team led by Mrs Cynthia DSilva, who took the reins as Editor in December, 2012, who set on roll a well planned structure, with a dual objective, to include information about the parish in a nut shell and encourage budding writers to write, even correct and guide them in their efforts. Since a special Souvenir was planned to commemorate the inauguration of the newly built Church on 06/01/2015, which was an all time monumental document, four regular issues were not released viz, Sept, 2014 till Sept 2015.
Editor Mrs Hilda Cornelio and her team took charge in May 2019, while continuing with the well adapted principles and policies of her predecessors, and with the special care and guidance of Parish Priest Rev. Dr. Leslie C. DSouza, the Publisher, with the support of Assistant Parish Priest Rev. Fr. Steevan Fernandes, she and her Editorial team is successful to make the magazine self supporting, economically stand on sound footings, by generating required revenue by way of Advertisements and sponsors. Unfortunate Covid 19 pandemic too had its adverse effect on RG and we were not able to bring out April 2020 issue.
Special Issue of 'Rozaricho Gaanch' to commemorate 10 years of publication:
The growth of the 'Rozaricho Gaanch', spectacular over the decade as the number of pages are increasing with every next edition and the quality contents, matured articles, information and reports of all pious organisations of the parish and School, its availability on line, colourful design using both Konkani and English languages to attract youngsters etc always appreciated by parishioners and other well wishers.
'Rozaricho Gaanch' crossing a milestone of being relevant and integral part of the parishioners for the last ten years. The Decennial Celebrations rightly an occasion both to look back and evaluate and plan to make the forthcoming issues still more attractive and vibrant.
Release of Special Issue of Rozaricho Gaanch 2011 -2021:
As we mentioned in the beginning, the Church had various programmes planned for this wonderful occasion, which didn't took off. However, the Editorial Team 'Rozaricho Gaanch', under Mrs Hilda Cornelio, took the challenge and brought out a 180 pages colourful and exhaustive special issue and the same was released for parishioners and public during a simple ceremony held on Sunday, 20th June, 2021. Parish Priest of Mount Rosary Church and Publisher of the magazine, Rev Dr Leslie C DSouza, highlighted the contents, its need for publication and applauded the efforts and hard work of all concerned - especially its editor and her team, writers, and all who sponsored by way of advertisements etc.
Asst Parish Priest, Rev Fr Steevan Fernandes, Office bearers of Pastoral Council – Vice President Baptist Dias, Secretary Ronnie Saldanha, Convenor of 20 Ayogs Santhosh Cornelio, co-editor Daisy Mendonca were present during the programme. In the beginning Mrs Hilda Carnelio, Editor, welcomed all dignitaries present and also thanked all for their cooperation, support and involvement.