Nitte DU observes International Mother Language Day
Bellevision Media Network


Mangaluru, 22 Feb 2021: International Mother Language day was celebrated at Nitte DU Chinthana Hall, 2nd floor, Justice K S Hegde Charitable Hospital, Deralakatte, here on Saturday, February 20.
Prof Dr Satheesh Kumar Bhandary, vice chancellor of Nitte DU presided the function.
In his presidential address, Dr Bhandary focused on the necessity of the documentation and research works of the endangered languages.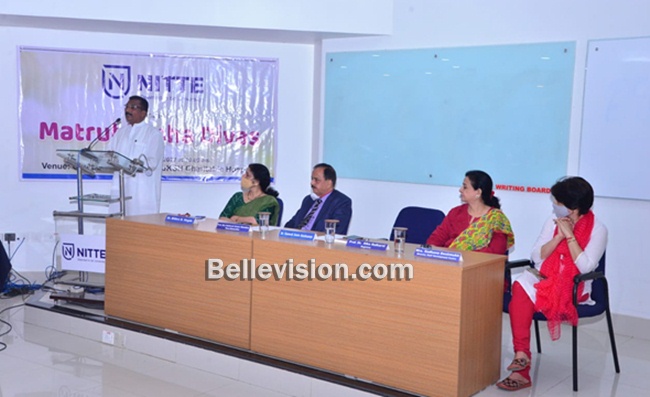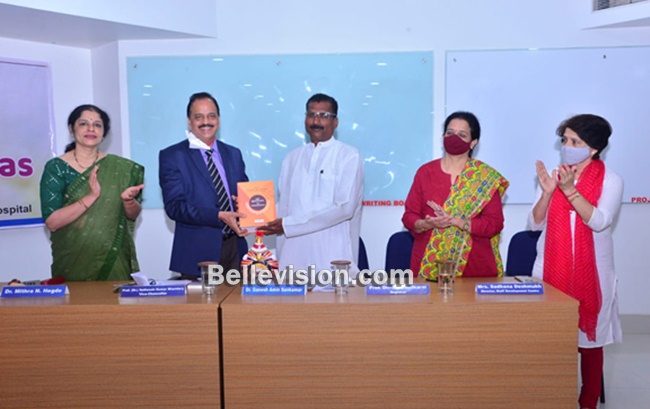 Dr Ganesh Amin Sankamar, the director of Narayana Guru Study Center of Mangalore University, the renowned Tulu scholar was the chief guest.
Speaking on the occasion, Dr Ganesh said that mother, mother language and motherland play an important role in our lives. He cited and recited many Tulu songs in between his words.
Prof Dr Alka Kulkarni, registrar, Nitte DU, Dr Sadhana Deshmukh, director, Staff Development Centre, Nitte DU and Prof Dr Mithra N Hegde, vice dean, ABSMIDS were the guests of honor.
The staff and students of the Constituent Colleges of Nitte DU participated actively in the programme. Many of them sang the songs of different languages:
Kannada Song - Vinuthini, PA to the VC, Nitte DU
Bengali Song – Nishat, Rittika, Nandita, Lipika, Mou, Puloma – the students of Nitte Usha Institute of Nursing Sciences.
Tulu – Dr Prerana Hegde and Bharathi, Justice K S Hegde Charitable Hospital
Tamil, Sanskrit, Rajasthani, Gujarati, Marathi, Oriya songs were sung by Dr Indrani Karunasagar, director, projects and Nu-TEC
Konkani – Jane Albuqurque, dietitian, Anisha and Deeksha
Hindi – Brij Nandan, MBBS student, KSHEMA
Telugu – Sanjana Reddy and Poornima, students of ABSMIDS
Shashikumar Shetty, assistant Professor, Medical Imaging Technology, welcomed the gathering. Dr Sayeegeetha, coordinator of the programme compered the programme.
The event concluded by singing the National anthem.