Kalaburgi: Dakshina Kannada Sangh urges Airlines to begin flight services to Mangaluru
Bellevision Media Network


Mangaluru, 14 Jan 2021: The delegation led by Dakshina Kannada Sangh of Kalaburgi president Dr Sadanand Perla presented a memorandum to MP Dr Umesh Jadhav and Star Air marketing and PR chief manager Raj Hesi, at the airport here on Monday January 11, urging to begin direct flight services from Kalaburgi to Mangaluru.
The delegation informed MP Dr Umesh and Raj upon beginning flight services from Kalaburgi to Tirupati on Tuesday that thousands of people of coastal Karnataka and Latur, Jahirabad, Akkalakote and other towns of Maharashtra travel to and forth from Kalaburgi to Mangaluru for studies, health and business purposes. They are travelling in private buses or board trains from Solapur to Hassan to reach Mangaluru. The flight services would benefit these people for their immediate needs. The proposal to begin 4 routes: Hyderabad – Kalaburgi – Mangaluru; Kalaburgi – Bengaluru – Mangaluru; Kalaburgi – Hubballi – Mangaluru and Kalaburgi – Mumbai – Mangaluru would be highly profitable to the airline operator.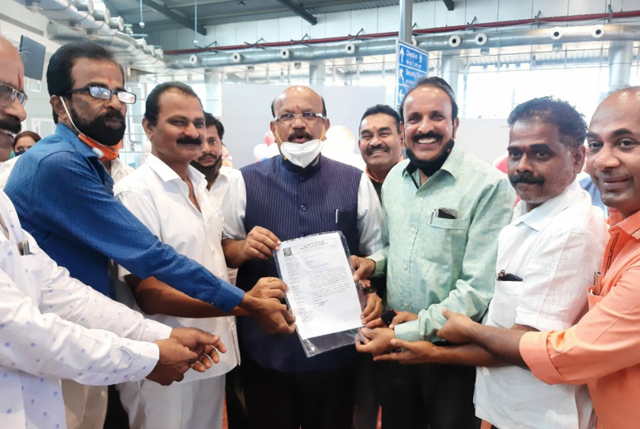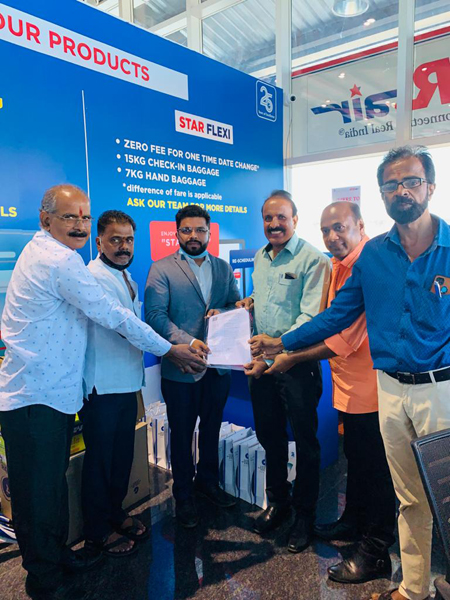 MP Dr Umesh offered assurances of discussing the issue with top officials of both airline and AAI in New Delhi in this regard.
Raj said that the study group would be sent at the earliest to assess feasibility of operating the flights on these routes. They would collect data of passengers' traffic as the proposals have also come in the past.
The delegation comprised Kalaburgi Dakshina Kannada Sangh honorary president Prashant Shetty Inna, Karnataka state Hotel and Restaurant Owners Association Kalyana Karnataka divisional president Satyanat Shetty, Kalaburi district secretary Narasimha Mendon, Karnataka core committee member Praveen Jattan, Hyderabad – Karnataka Commerce and Industry president Amarnat Patil.