3 books authored by Renowned orthopaedic surgeon Dr Shantharam Shetty released
Bellevision Media Network


Mangaluru, 13 Jan 2021: In a well-attended ceremony under strict COVID–19 discipline, 3 books authored by Dr M Shantharam Shetty, the pro-chancellor and well known orthopaedic surgeon of Mangaluru took place in the Nitte University new auditorium at Deralakatte on January 11.
Former judge of the Supreme Court, Justice N Santosh Hegde released the book on the Biography of N Vinaya Hegde 'Purusha Shresta - Nitte Vinaya Hegde' and stressed how important it is to be the role models in life to build a nation which is free from nepotism and corruption.
Dr B A Viveka Rai, the former vice-chancellor of Kannada University, Hampi releasing the book titled 'Molahalli Nannuru Chennuru - Nanna Mane Patelara Doddamane' congratulated Dr Shetty on his insight for depicting village and family lives in our villages in a befitting manner.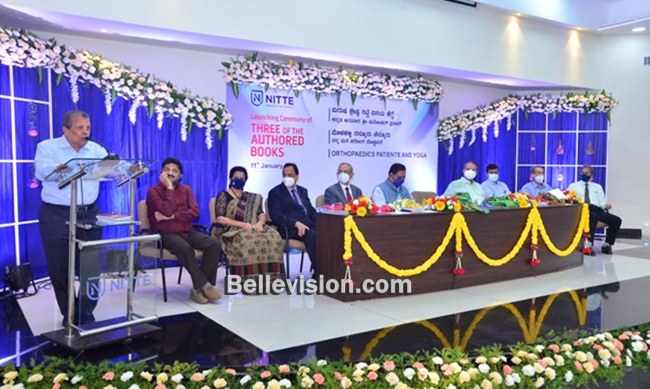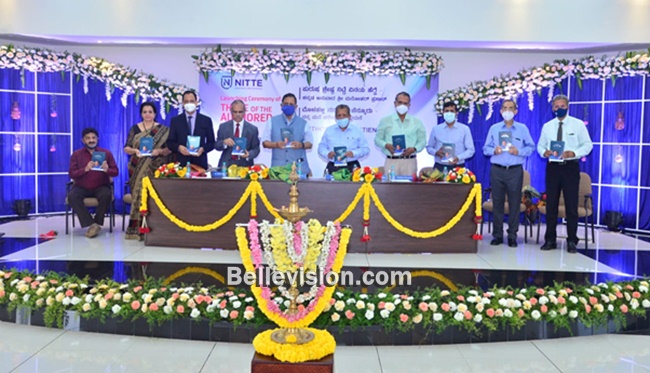 N Vinaya Hegde who released the 3rd book on Orthopaedic Patients and Yoga, stressed the importance of yoga which is a science that India has given to the world to live a stress-free life.
Mahohar Prasad, who translated the English version of the biography into Kannada was felicitated.
Dr Shantharam Shetty welcomed the gathering, mentioned how 'Covid lockdown gave him the opportunity to pen down these books.
Vishal Hegde, pro-chancellor, Dr Satheesh Kumar Bhandary, vice-chancellor, Rajendra, the finance director and the pro vice-chancellor Dr M S Moodithaya graced the occasion.
The registrar Dr Alka Kulkarni proposed the vote of thanks.