24th Death Anniversary of devout and holy Capuchin Fr Alfred Roche, in Brahmmavar
Bellevision Media Network


Udupi, 31 Dec 2020: "Be a light of Christ to the world as Fr Roche was one, in his life….." - The main celebrant of the Holy Mass, Rev. Fr. Santa Lopez, vice postulator of Capuchins for the cause of Fr. Alfred Roche.
31st December, 2020, Rev. Fr. Alfred Roche OFM Cap. 24th Death Anniversary Holy Mass was celebrated in Holy Family Church Brahmmavar at 7.00 am. A large number of faithful participated in the Holy Eucharist. In his homily, Fr. Lopez highlighted the devout and holy life of Fr. Roche, which he himself a witness in Lower Kasarkod in Uttara Kannada Dist as an altar server. He further explained how Fr. Roche spread the light of Christ to sick, the aged, children and poor destitute throughout his exemplary simple life of love and compassion around him.
Parish Priest of Holy Family Church Rev. Fr. Victor DSouza, expressed his happiness to see large number of parishioners, people from neighbouring parishes such as Barkur, Sastan, Kallianpur, Petri etc and from distant Binaga and Kasarkod….further he informed that, hopefully in the coming year 2021, while celebrating 25th death anniversary of Fr. Roche, there will be notable progress and good news in the cause of Fr. Roche.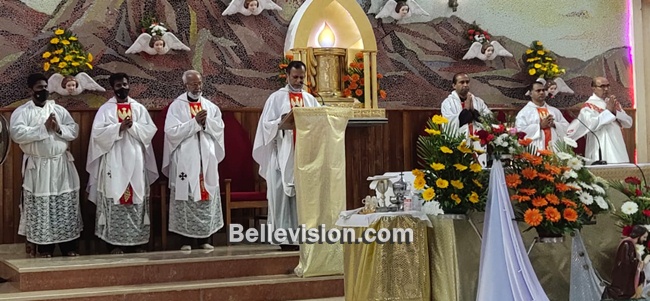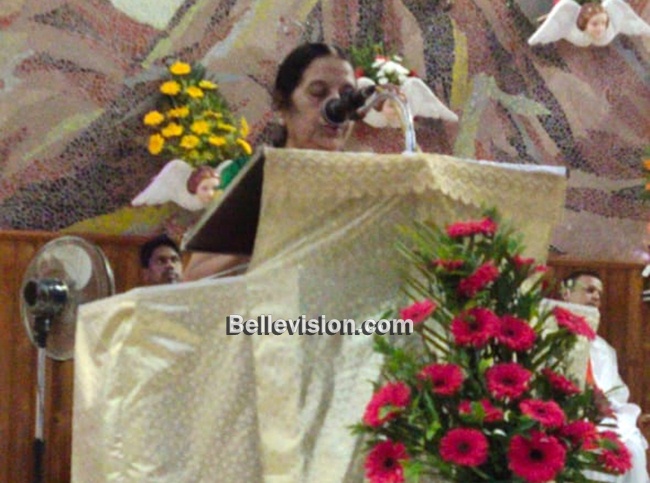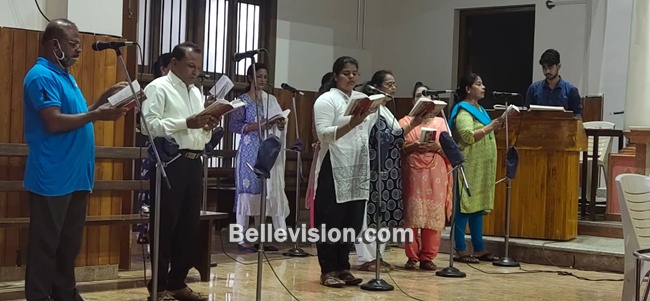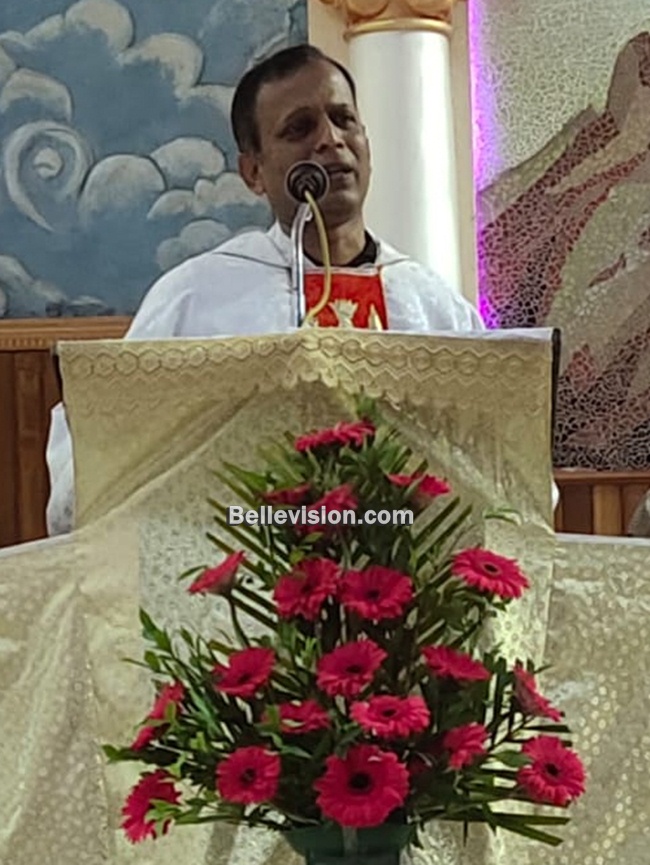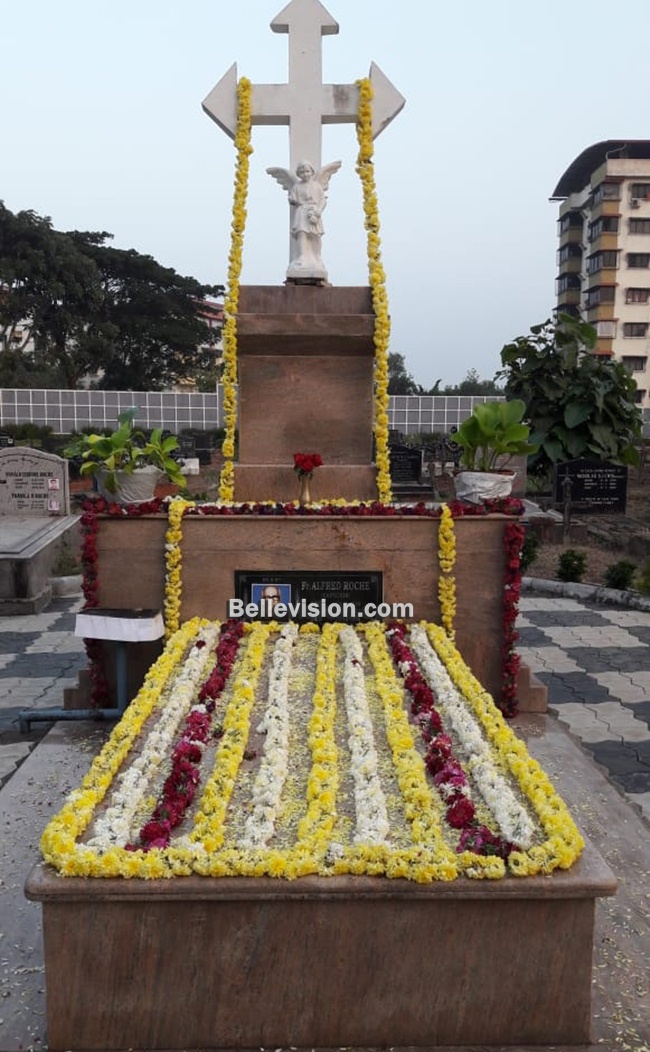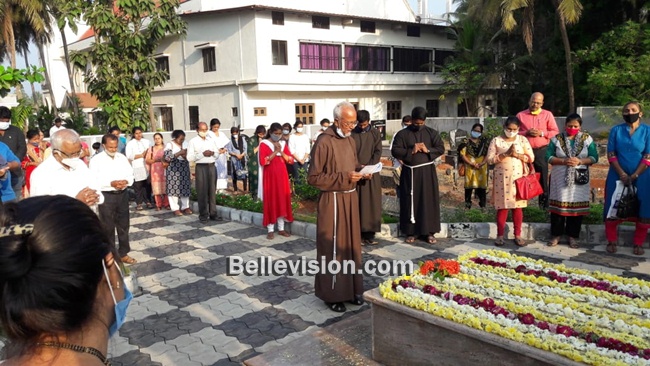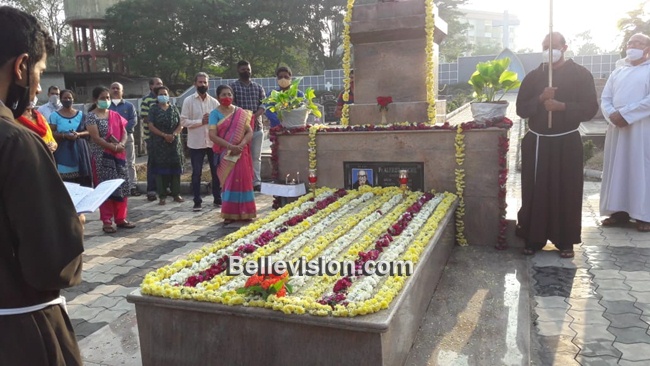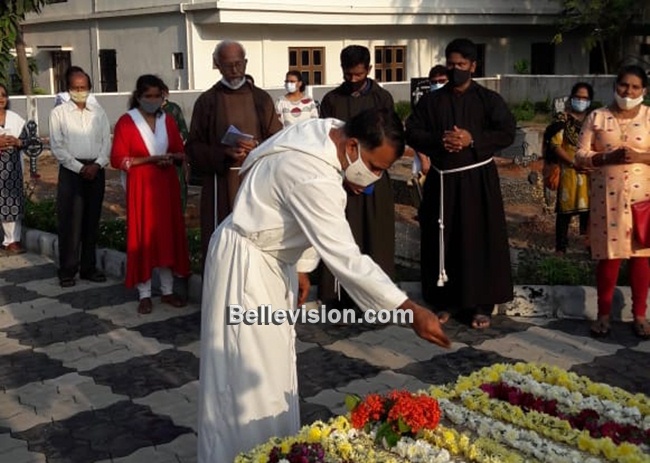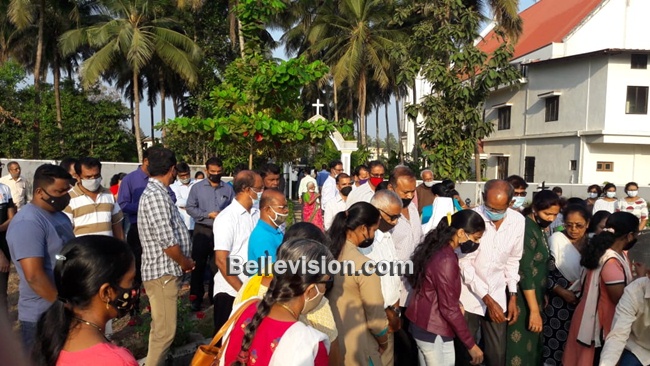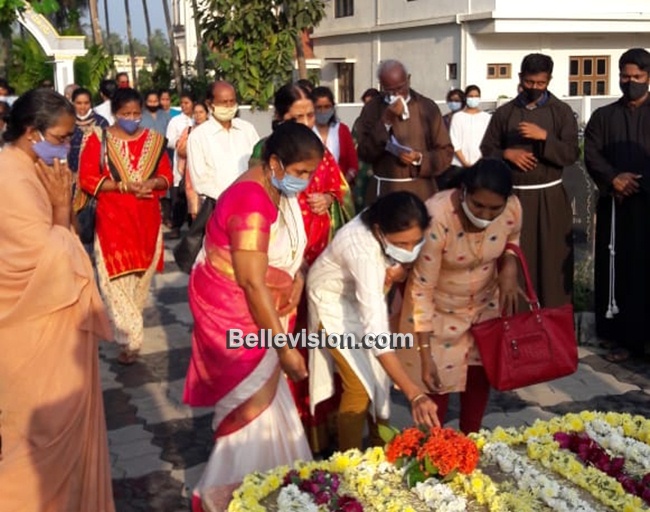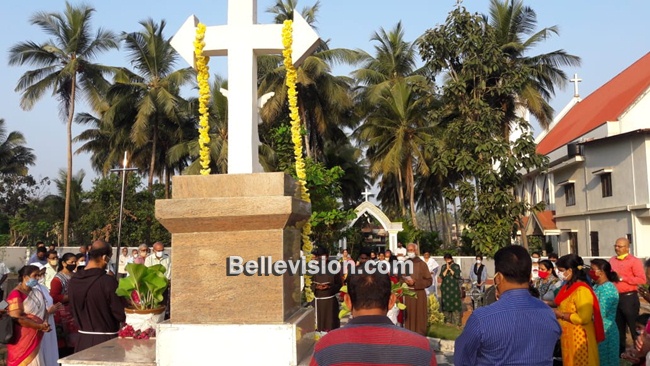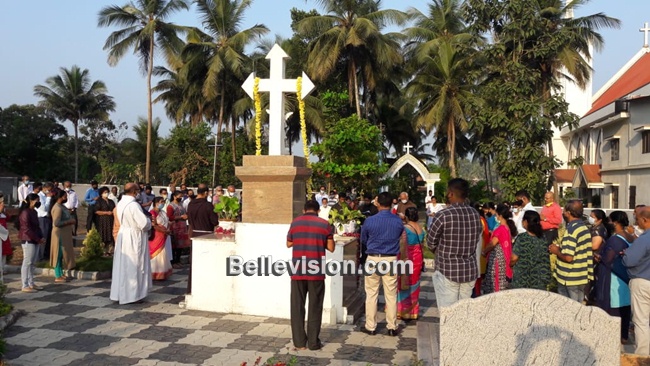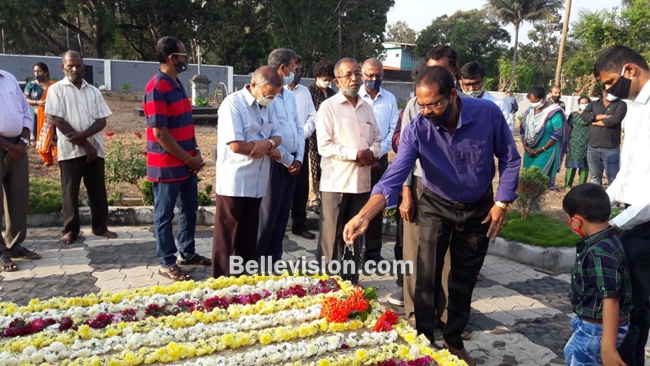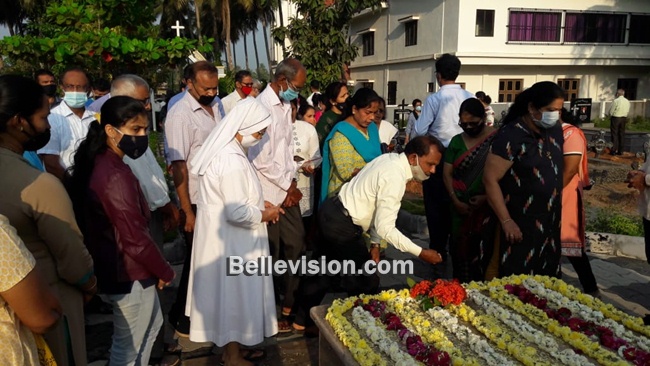 In this mission he also requested all to post, share and spread the favours received; prayers answered through the intercession of this holy Capuchin as well as a message to Fr. Santa Lopez or to him in Brahmmavar Church office.
A short prayer service was held in the adjacent Cemetery in front of the burial place immediately after the Holy Mass. Rev. Fr. Patrick Crasta, briefly narrated the work in progress at various levels – local Udupi Diocese, regional arch diocese in Bangalore and thanked the parish priest and all concerned for their services.
Various books, on Fr. Roche, leaflets of prayers were on display including the one written by him some 55 years ago – Niskolpon, in Konkani, as the same was translated in English by Fr. Crasta, an elaborate book on Fr. Roche's life edited by Archibald Furtado, Barkur, Amcho Padryab etc. Organisers also distributed New Calendar 2021 free of cost to all who attended the Holy Mass.
There were arrangements for light refreshments with coffee to all faithful after the prayer service.