Mangaluru: Lions Club partners with Voice of Blood Donors in social welfare activities
Pics: John V Tauro

Bellevision Media Network


Mangaluru, 09 Dec 2020: The Lions Club of Mangaluru Century announced its partnership with The Voice of Blood Donors, city-based NGO in promoting social welfare activities.
The Voice of Blood Donors was launched 3 years ago became well known in Dakshina Kannada district by organizing blood camps across the district. It made a record by collecting 3,000 units of blood that was lauded by district administration, Nitte University and A J Hospital and Research Centre.
It was founded by Rauf, an entrepreneur with having his business at busy Bunder Area, here along with service-oriented brethrens.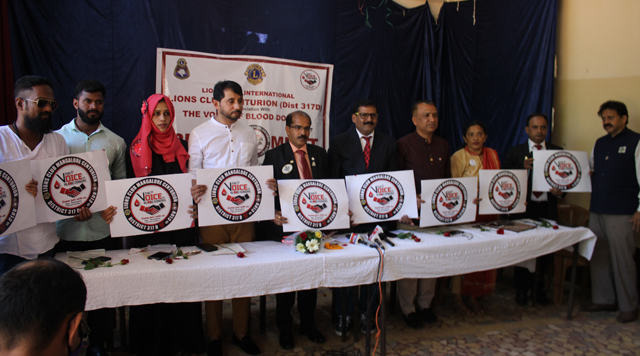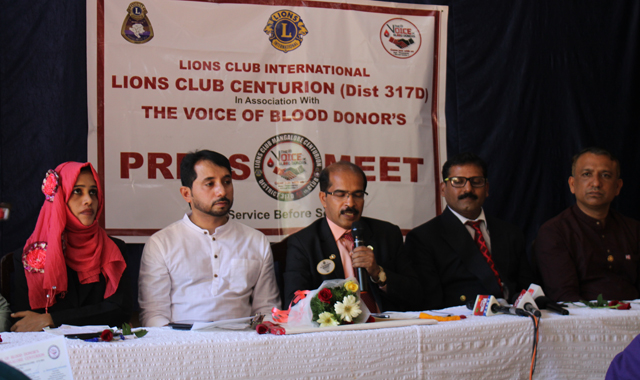 The Voice of Blood Donors, besides blood camps, has been distributing free books to students, giving scholarship to poor students, contributing medical assistance to ill, helping poor girls to get married, distributing free rations to HIV + Rehabilitation Centres, donating wheel chairs to disabled, distributing Ramadan kits to poor Muslim brethrens, etc. Its humanitarian deeds during Covid-10 lockdown to feed the hungry and distributing free rations to poor families were applauded.
The Voice of Blood Donors is represented by its president Sadat, vice president Rauf, general secretary Rubina, joint secretary Badruddin, treasurer Thouheed and 23 members.
The Voice of Blood Donors expressed gratitude to Lions Club in recognizing their noble work and taking them into their fold.