Lions Club, Moodubelle Conducts Medical Camp on Covid 19
By Dr. Eugene DSouza

Bellevision Media Network


Udupi/M'Belle, 27 Sept 2020: In the age of Covid 19 when the entire world is being stressed under the deadly virus, the Lions Club of Moodubelle conducted 'Covid 19 Awareness Camp' on Sunday, 27 September 2020 at 10.30 am in the Lions Seva Bhavan in order to spread awareness among the villagers. Dr. Dheeraj Fernandes of Shirva, Assistant Professor in Fr. Mullers Hospital College in the Homeopathy Section and also a member of the Lions Club, Moodubelle was the resource person.
In his address, Dr. Dheeraj Fernandes traced the origin of the Corona Virus and said that the virus was first detected in 1920 among the animal and birds. Later it was in 1960s that it was found that human beings were infested with these viruses. The present Corona Virus crisis arose from Wuhan in China since December 2019 when people of the region were affected by this virus and gradually it spread throughout the world.
According to Dr. Dheeraj Fernandes, the early symptoms of the Covid 19 infection are cough, cold, tiredness, headache, fever, etc. If these symptoms are neglected the condition of a person having these symptoms may turn serious. So far no curative medicines are available and vaccines are still in the early stages of testing process. Hence, prevention of the infection by Covid 19 is the only solution to fight against the deadly virus.
Infection by Covid 19 can be prevented by following the protocol that has been advised by the medical fraternity and administrative machinery such a quarantine of affected persons, wearing proper mask, maintaining sufficient physical distancing, using sanitization, washing of hands regularly, etc.
Dr. Dheeraj Fernandes further said that until proper medicine to fight the virus is being discovered or the vaccine to prevent the disease is being accomplished, it is important to increase the immunity of the body to fight the possible infection. For this purpose he suggested the Indian Council of Medical research approved Homeopathic medicine named 'Arcenic Album' which can be taken three days in a month. For adults 6 granules and for those below 18 years 4 granules.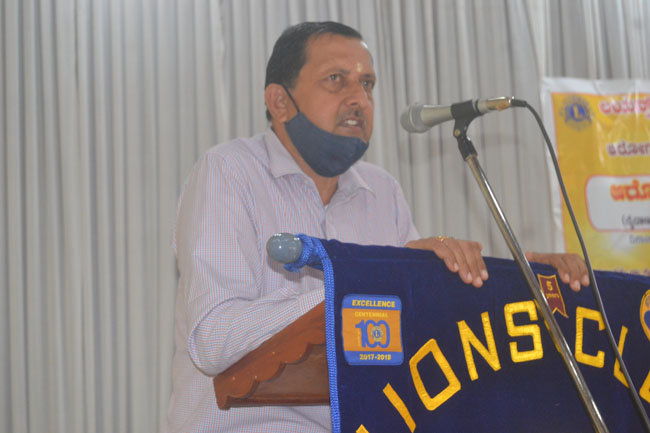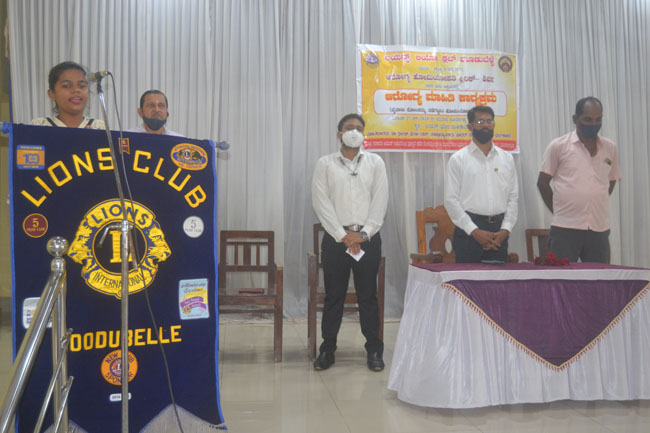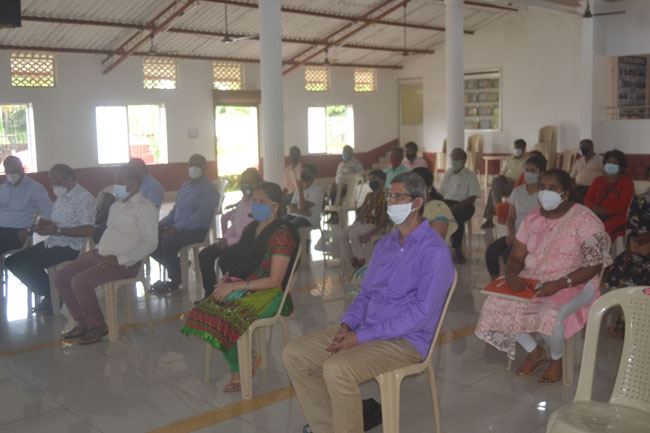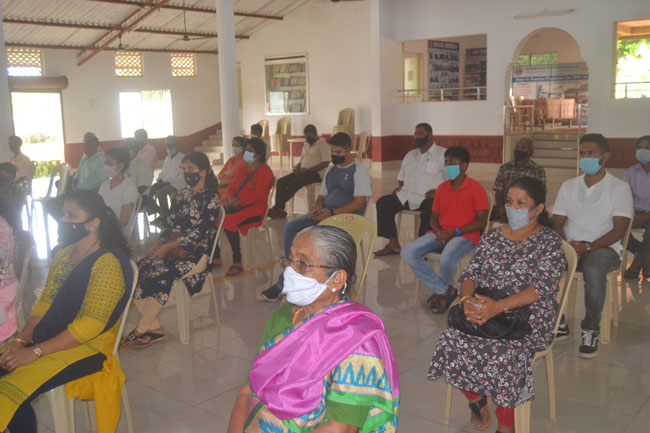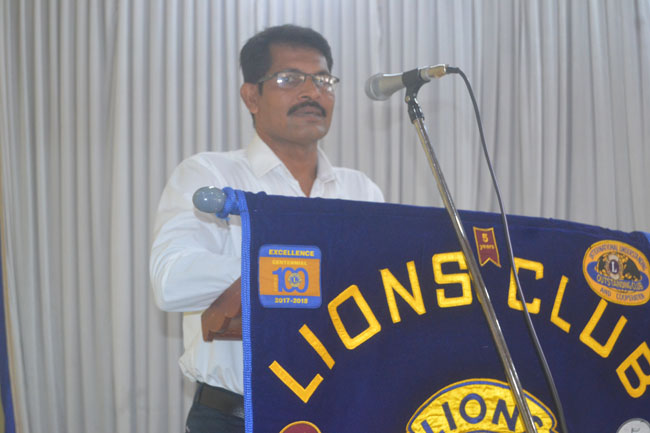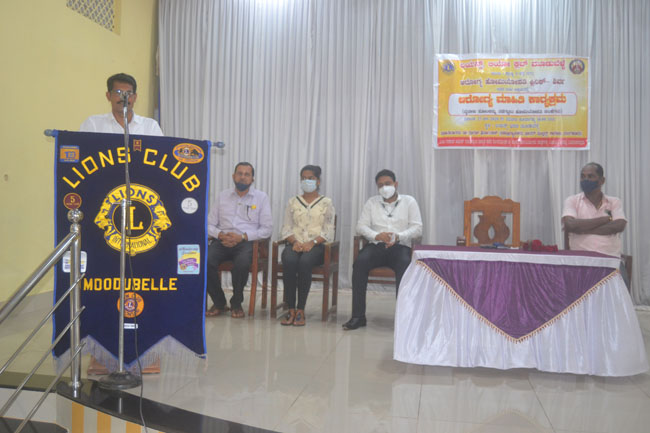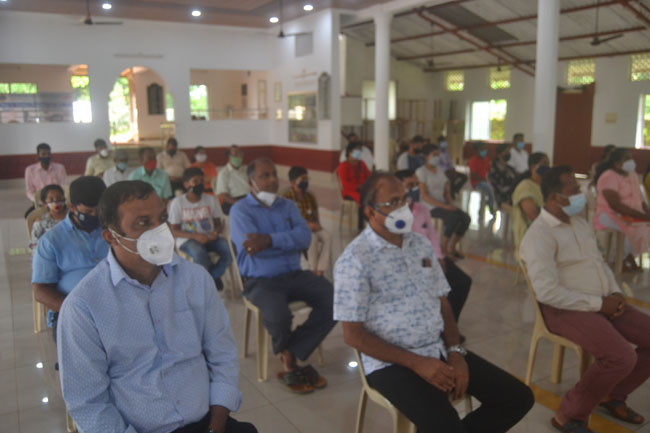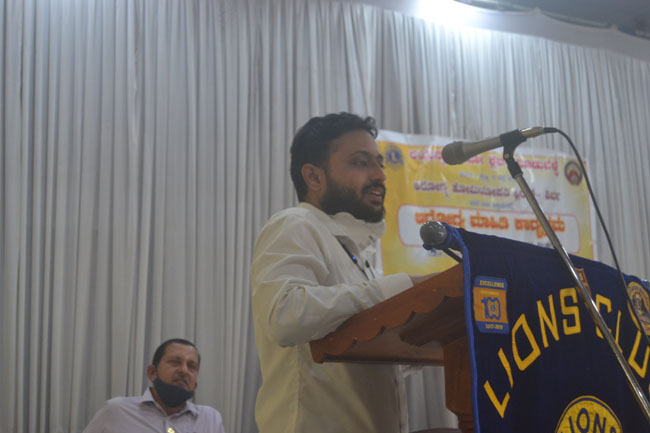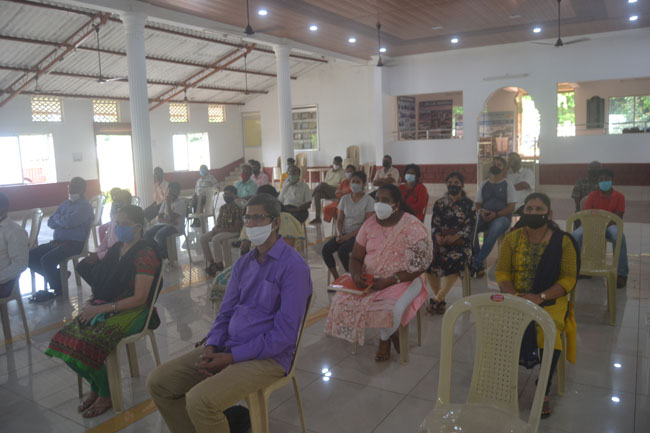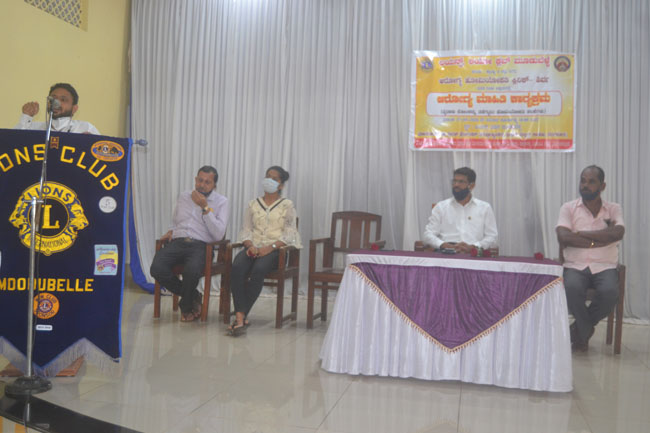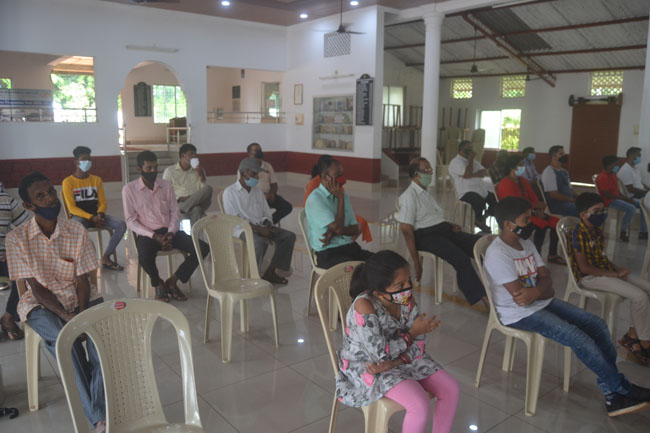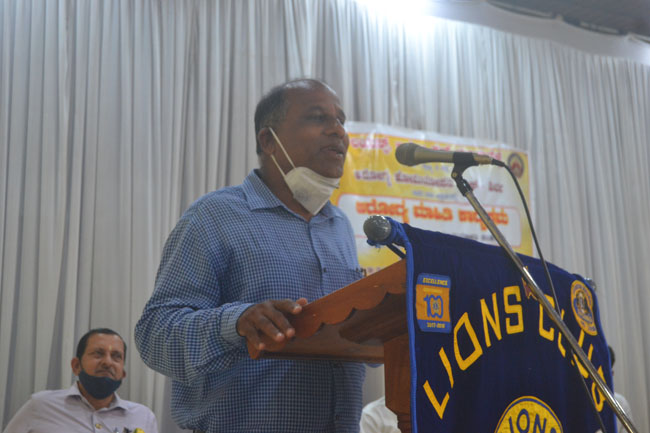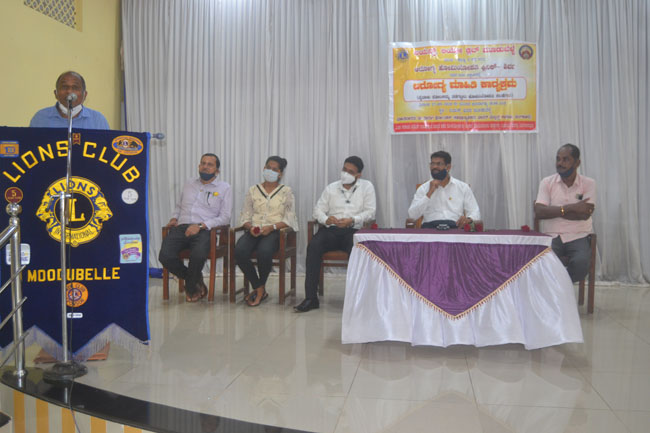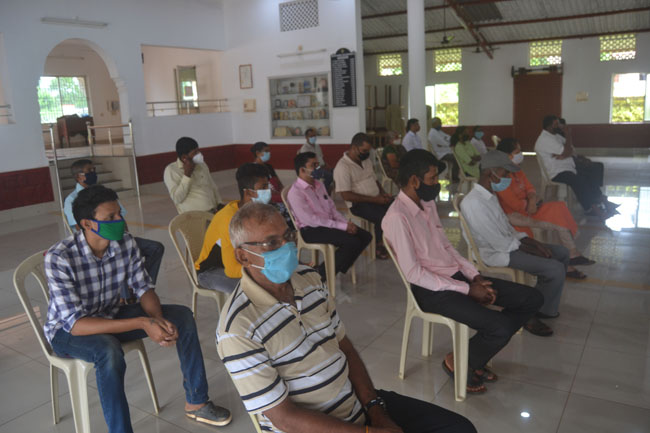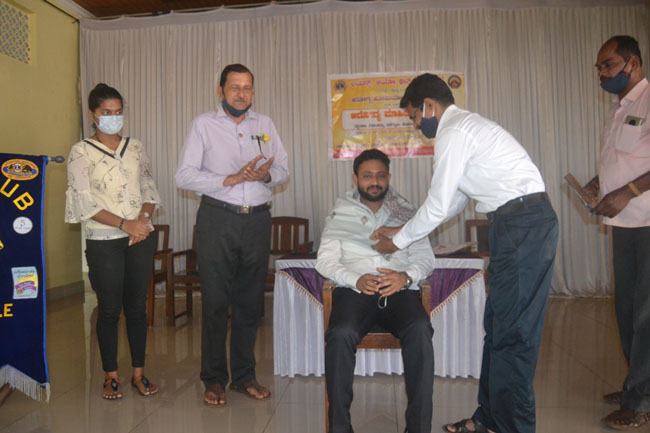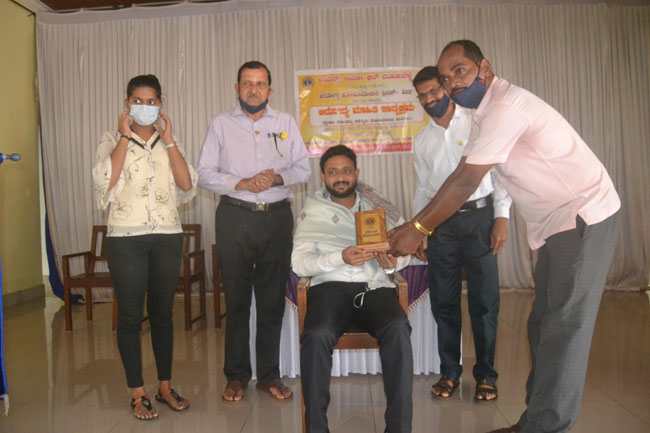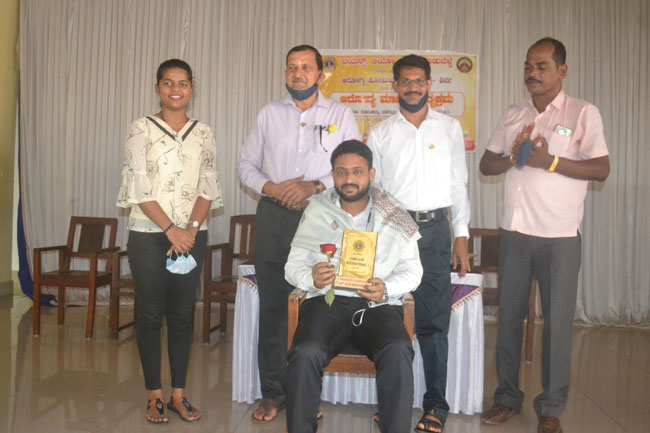 Ln. Rajendra Shetty-Zone Chairman and Leo Joyce Fernandes were on the dais along with Ln. Devdas Hebbar-Secretary and Dr. Ln. Dheeraj Fernandes.
Dr. Dheeraj Fernandes was honoured by the dignitaries on the dais for his presentation.
The programme was presided over by Ln. Anil D'Mello-President of the Lions Club, Moodubelle who also welcomed the gathering. Ln. Gerald Fernades proposed the vote of thanks and Ln. Devdas Hebbar Compeered the programme.