Udupi: SAMPADA Distributes Financial Assistance to Students for Higher Education
By Dr. Eugene DSouza

Bellevision Media Network


Udupi, 19 Sept 2020: SAMPADA, the Socio-Economic Commission of the Udupi Diocese, in association with Kuwait Canara Welfare Association (KCWA) Kuwait and GorettiStichting, Netherlands distributed Educational Loan and financial assistance to 21 students of Udupi Diocese to pursue their higher education. A brief function to distribute the loan and financial assistance was held at the Conference Hall in the Bishop's House, Udupi on Saturday, 19 September 2020 at 4pm.
In his message to the students, Bishop Gerald Isaac Lobo said that if anyone is given a choice to climb a mountain or stay at home, usually he or she would make an easy choice of staying at home. But the one who chooses to climb the mountain would have to pass through difficult path, but would enjoy the nature and once he or she reaches the top of the mountain, he or she would have a sense of fulfillment and satisfaction of having reached the top. Similarly, going for higher education may seem to be a difficult choice, but after certain years of hard work and perseverance one would reach the top of success.
Bishop Gerald Lobo expressed sadness of not having seen the names of Catholic candidates in the list of those who were successful in competitive examinations for government services. He further said that when Udupi Diocese was formed in 2015 he had a dream of witnessing at least 25 candidates in 25 years who would enter the government service. But unfortunately even after five years of the foundation of the diocese there are hardly 5 candidates who had entered the government service. He made an appeal to the students to work hard and achieve their goals.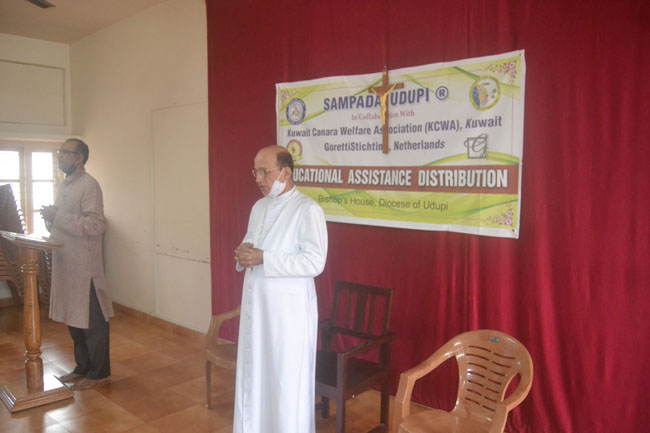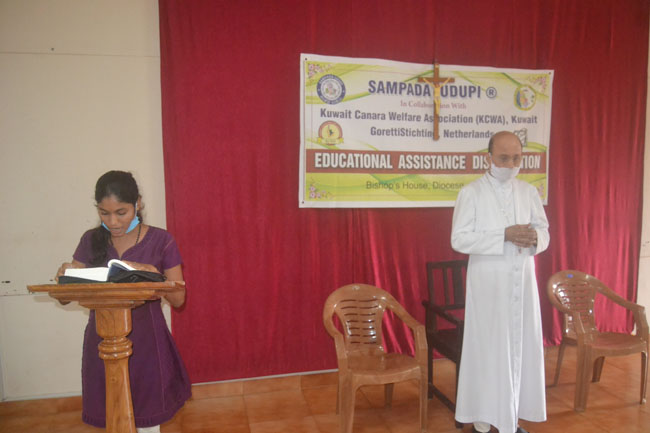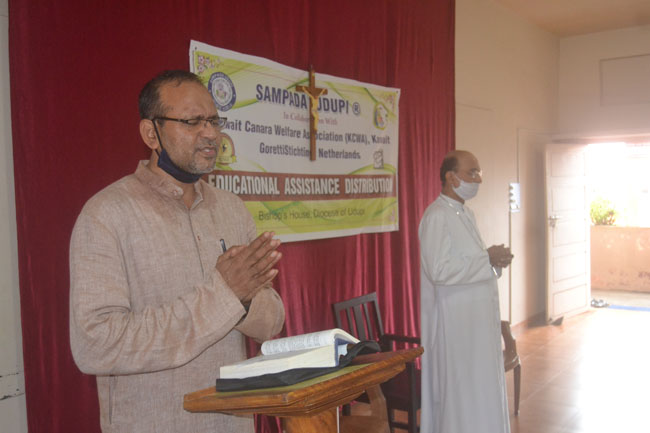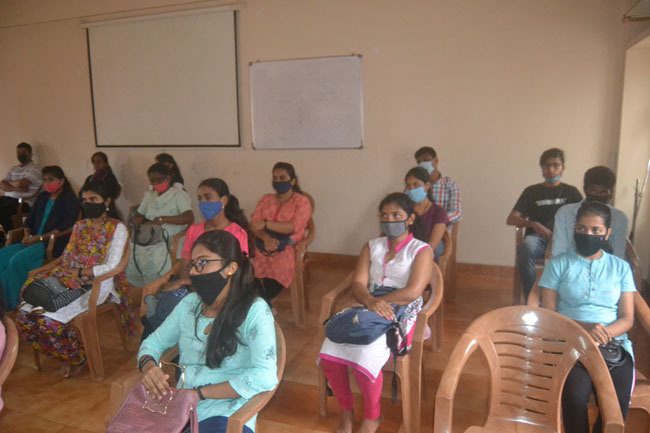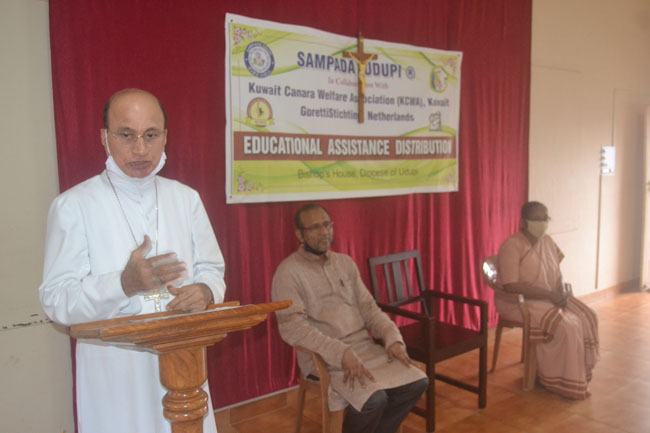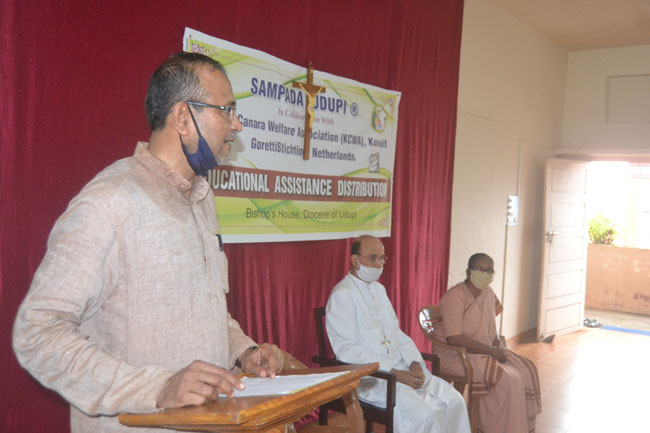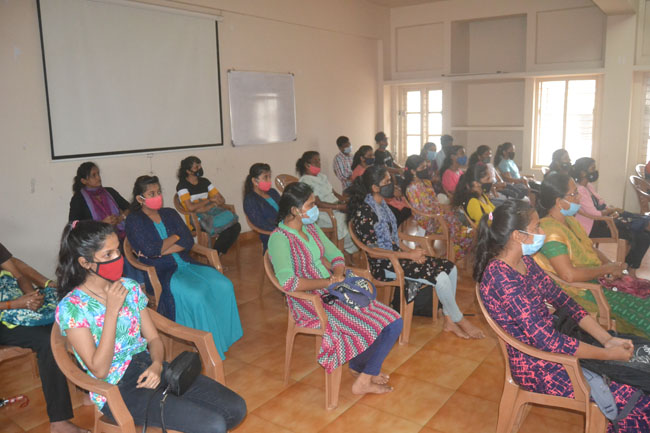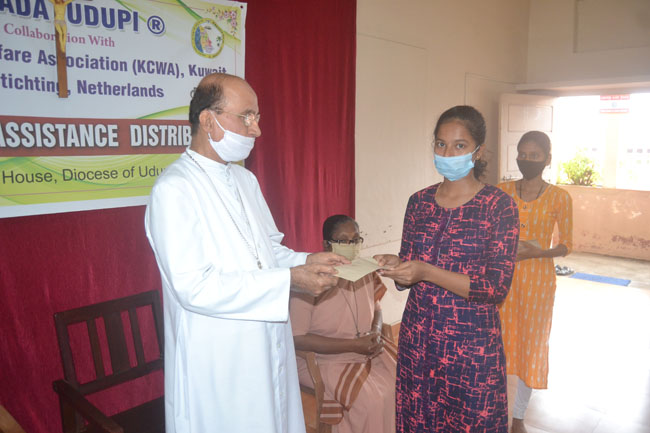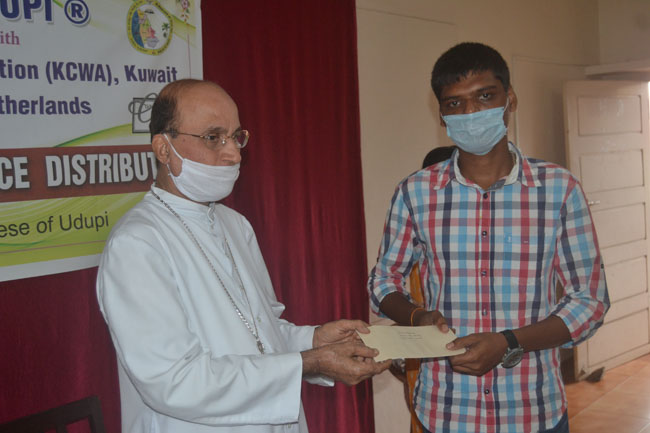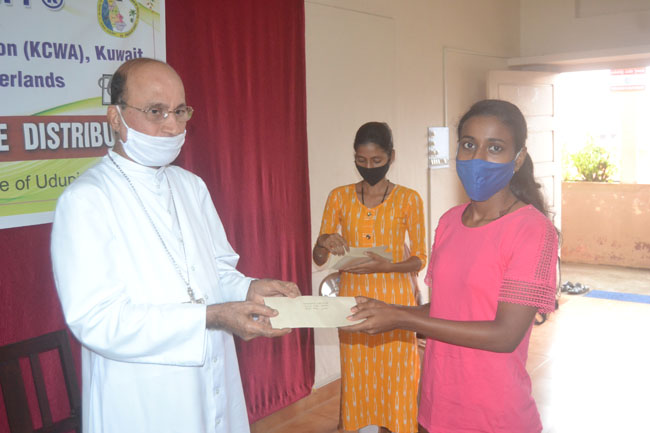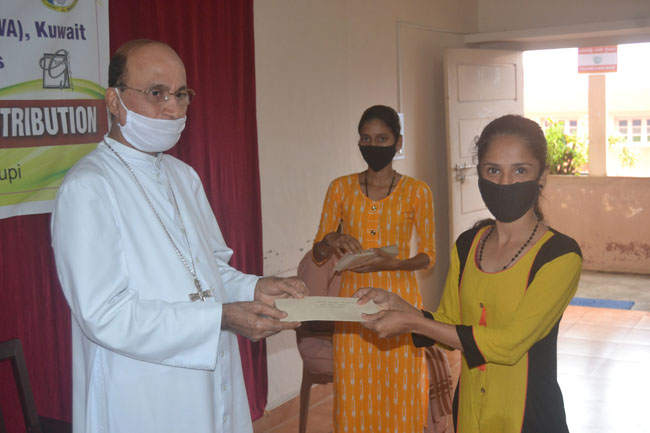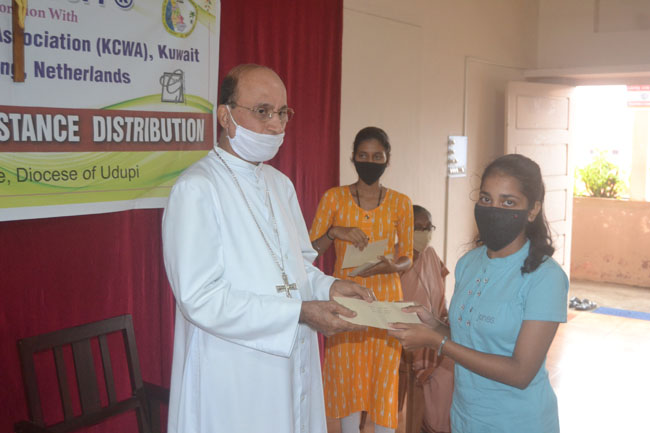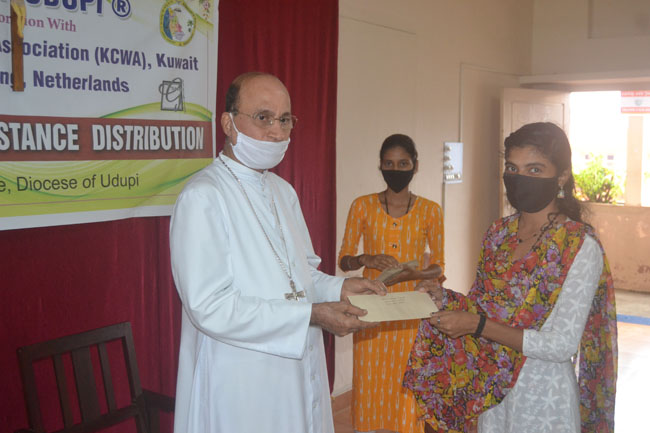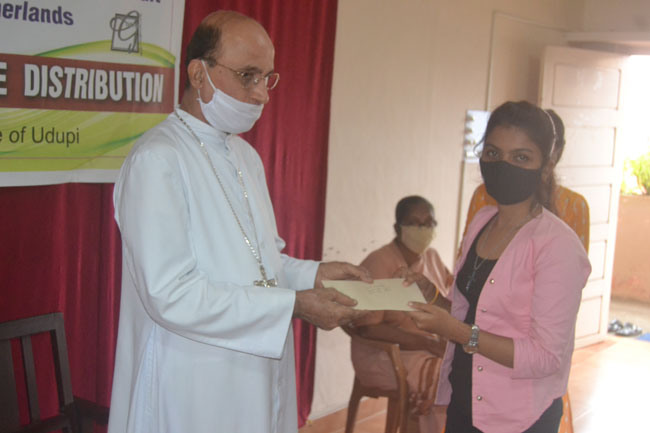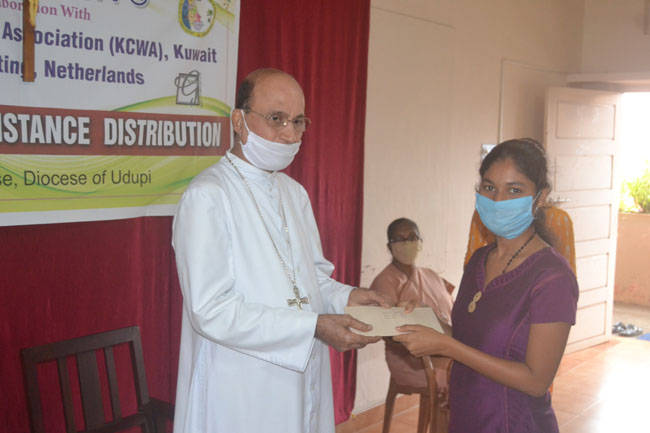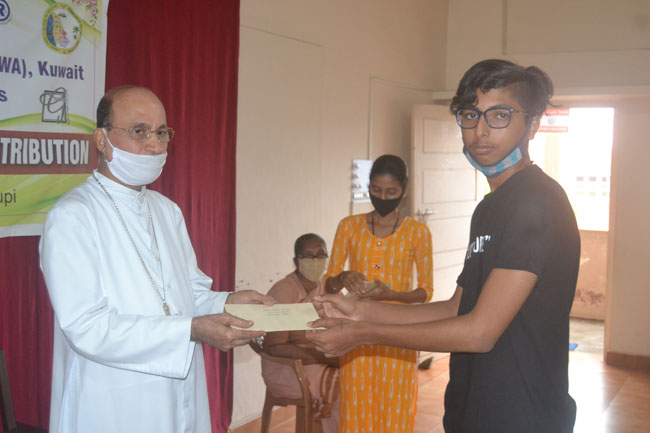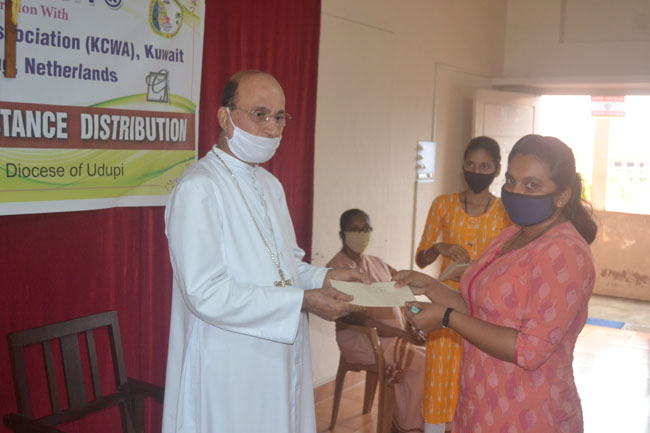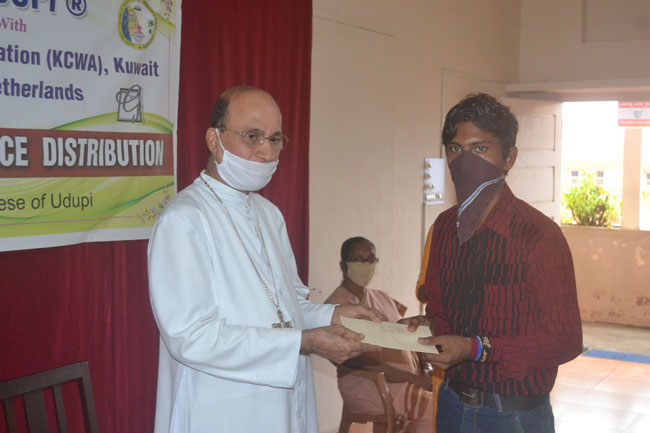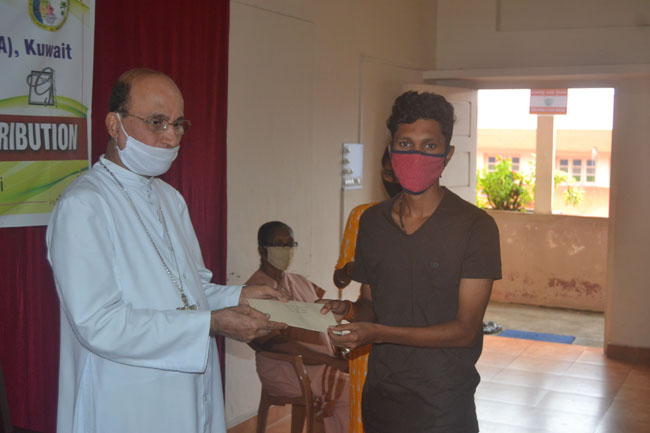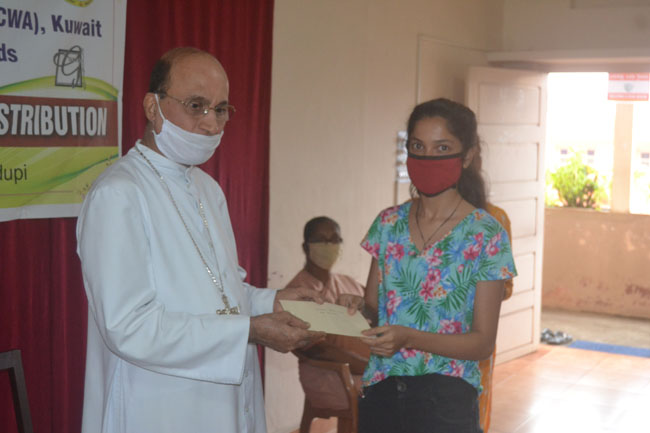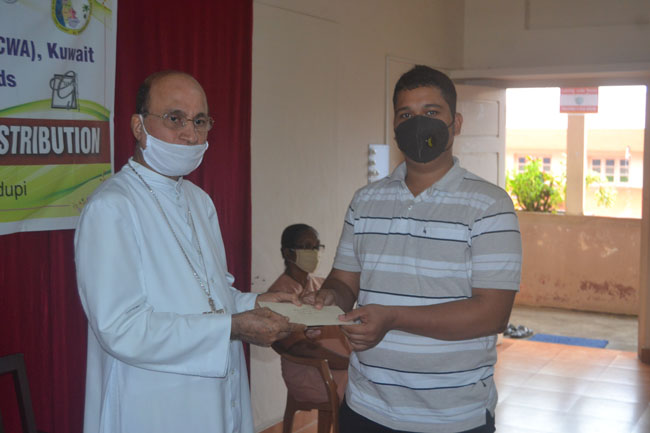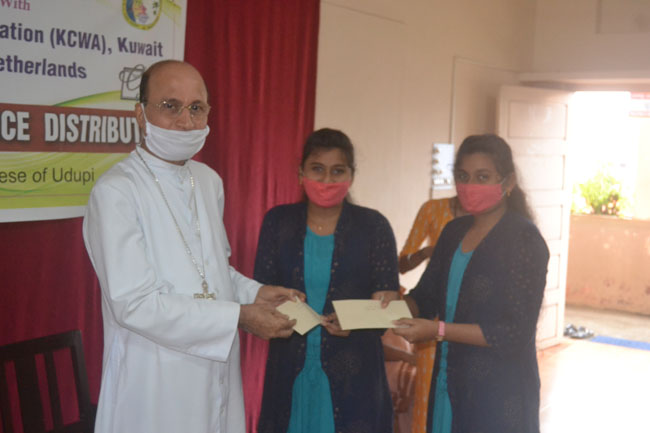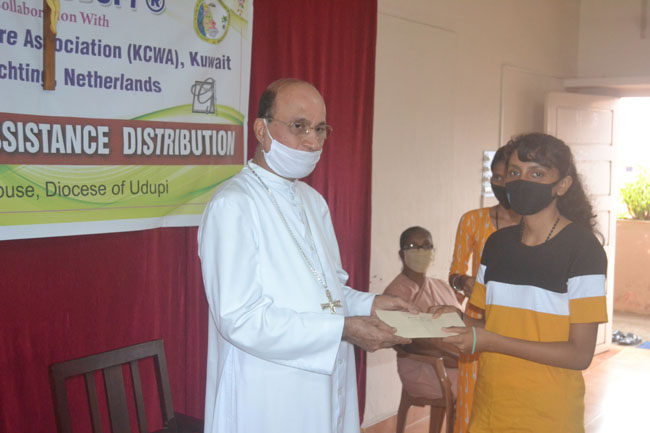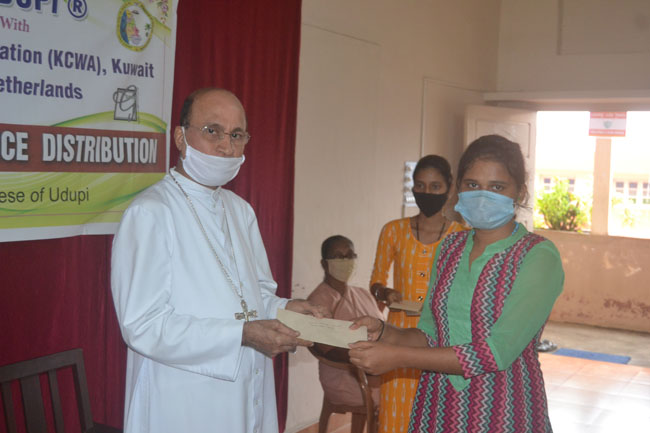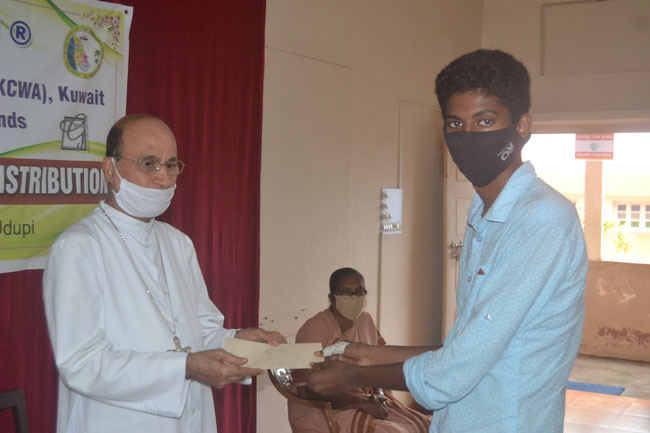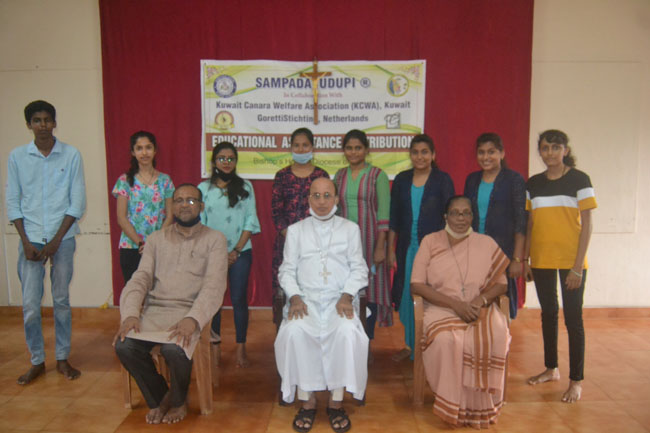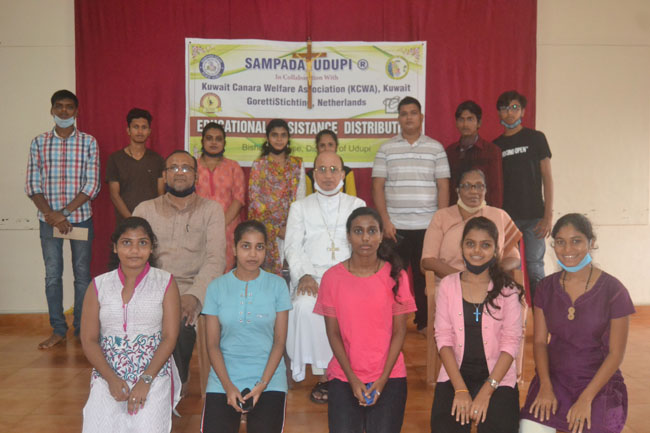 Fr. Reginald Pinto, Director of SAMPADA conducted the prayers service, welcomed the gathering, proposed the vote of thanks and conducted the programme.
Sr. Veera and Dr. Eugene D'Souza, one of the members of the Board of Directors of Sampada were present.