Bengaluru: Good Sam Foundation organizes 2nd Edition of Critical Care for People with Disabilities
Bellevision Media Network


Bengaluru, 13 Sept 2020: The Good Sam Foundation (GSF), a Bengaluru based NGO, organized a Second Edition of the Critical Wound Care Camp across Siddlaghatta, Gauribidanur, Chintamani and Bengaluru.
The camp was focused on supporting patients with Spinal Cord Injuries (SCIs) and other disabilities. This edition of the Camp was held for 4 days, from August 30 to September 2.
Earlier, the diehard Good Sam team had braved all odds to hold the First Critical Wound Care Camp for just a single day during the peak of the COVID lockdown in May. It was very heartening to note that almost every PWD who was attended to, during this camp had made a remarkable turnaround and some were completely healed.
The news about this amazing progress among the beneficiaries of the 1st Camp had spread to a few rural districts of Bengaluru, resulting in a surge in the number of requests coming in for the 2nd Camp. In all, 36 PWD's with moderate to severe chronic bedsores and other wounds were lined up across the four districts and covered over 4 days.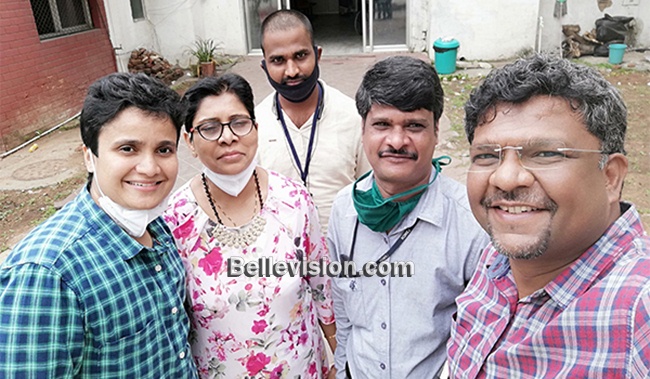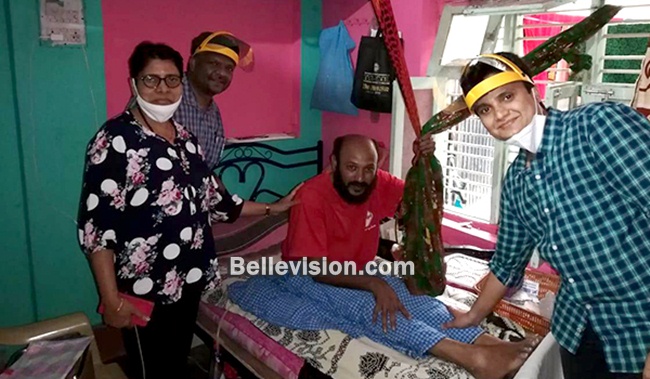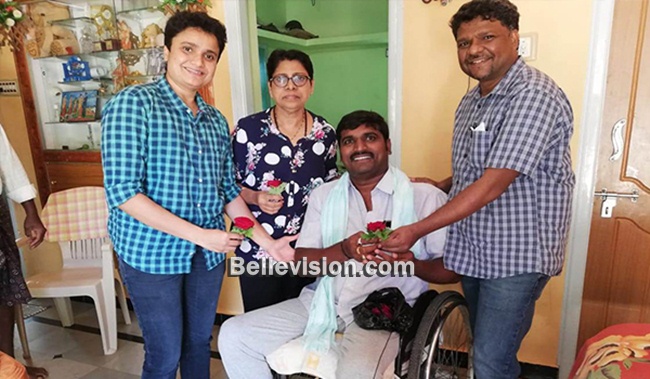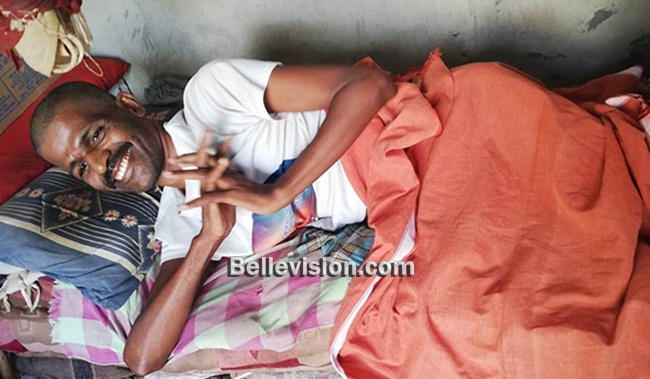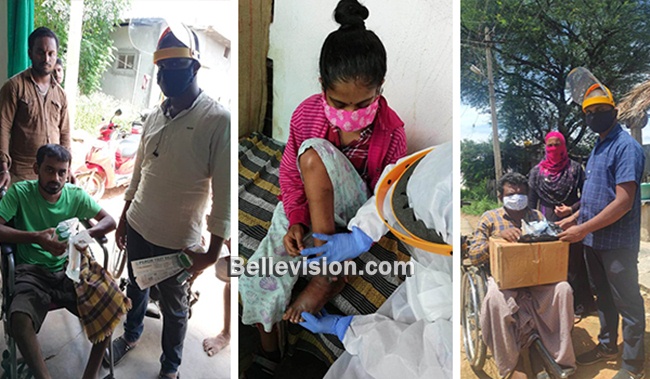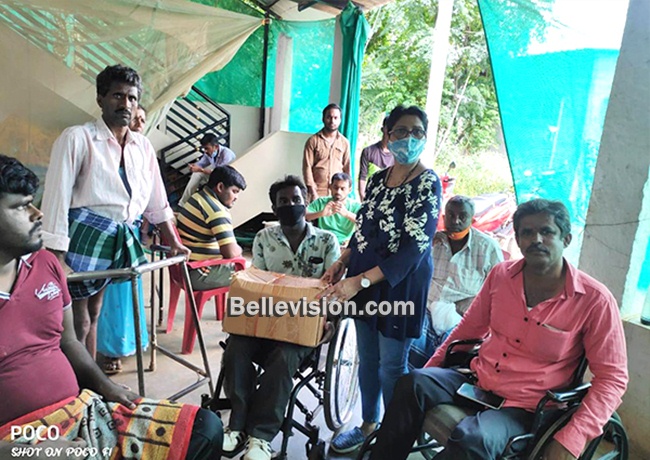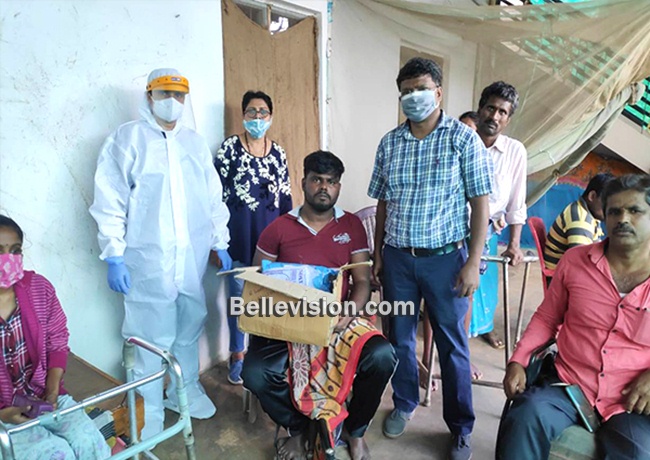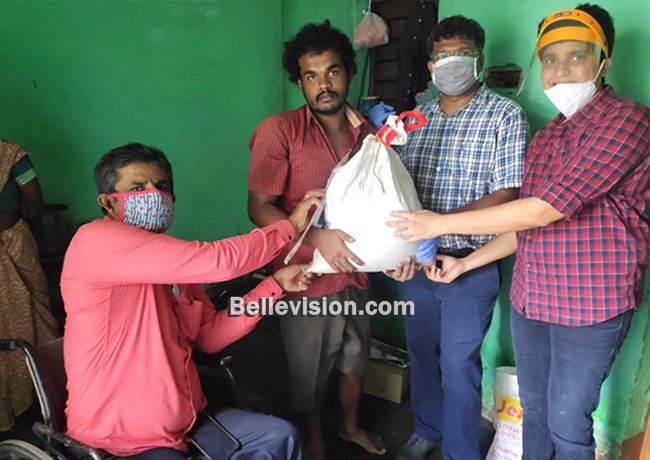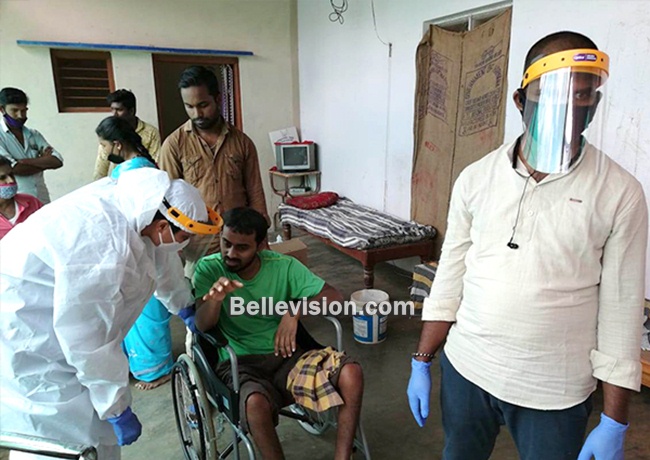 The Wound Camp team comprised of David Istacky and Nelly Prichard (trustees GSF), Sherly Colaco (consultant and advisor GSF), Palliah (APD) and Suresh (Lakeside Hospital). The camp was well coordinated with the able support of Muniraju, a paraplegic himself and a Founding member of the Nava Jeevana Trust from Siddlaghatta.
The team treated wounds that were in the severity range of Stage 3 and 4 with a few at Stage 2. The type of wounds that were managed at this camp were bedsores, diabetic wounds, varicose related wounds and other crippling wounds resulting from accidents or diseases.
The planning and the coordination for the camp started over a month ago with additional safe guards being put in place in view of the COVID-19 pandemic. All critical equipment, safety apparatus and supplies were procured in advance.
Sheryl was ably supported by Palliah, Suresh and David in attending to every patient. After wounds were cleaned, dressed and bound with medicines, love and gentle care. The afflicted were among the poor of the poor, some lacking basic food and nutrition and most lacking timely and appropriate medical care and attention. While the situation of some seemed grim, their hopes were up once they were attended to. The beneficiaries were given GoHeal ointments and other creams that improve blood circulation and reduce pain. Those who were malnourished and pale were also given nutritional mix supplements free of cost. The team spent time one-on-one, advising every people with disabilities (PWD's) and their caregivers about preventive care, wound care protocol and about personal hygiene. The team was able to cover all 36 patients across Siddlaghatta, Gauribidanur, Chintamani and Bengaluru.
The team headed out from Bengaluru at 7:30am every day and stopped only after every wound on the list for the day was dealt with.
The Good Sam Foundation is also thankful to Dr Senthil Kumar N S, director technical APD, and Bengaluru for his support and encouragement, Manjunath – coordinator, Gauribidanur and Narasimhamurthy – Coordinator, Chintamani (both paraplegics). We are also thankful to God for keeping the entire team and every coordinator and beneficiary safe through the grueling four days and for giving all of us this great opportunity yet again to complete another Good Sam Mission of touching and 'Transforming Lives…One at a Time'
Pressure Ulcers have the tendency of progressing rapidly with Spinal Cord Injury patients (SCI) and the outcomes can be life threatening if not managed well. The Good Sam Foundation has been focusing on wound care over the last four years and Critical Wound Care Services is one of our pillars of strength. Other areas that we focus on are in helping accident victims and amputees with prosthetics, Health care Support, Education Support, Good Hot Meal program, Spinal Cord Injury Rehabilitation Support, Assistive Devices and Livelihood Opportunities.
The Good Sam Foundation is a public Charitable Trust that reaches out to people whose lives have been shattered or derailed by tragic situations or desperate circumstances. We support them with timely help to bring healing and restoration in their lives and set them up to celebrate life again. The service of the Good Sam Foundation transcends barriers of religion, language, caste, sexual orientation, nationality and focuses on humanitarian service.