Bengaluru: Fr Anil D'Sa SDB appointed as new Youth Director of Archdiocese
Bellevision Media Network


Bengaluru, 03 Jul 2020: The former CCBI Youth Commission national youth coordinator, Fr Anil D'Sa SDB has taken charge as the new youth director of archdiocese of Bengaluru on July 1 at Palana Bhavan, here on July 1.
Bengaluru archbishop Dr Peter Machado presided the installation ceremony with solemn Holy Eucharist.
Fr Amaranth, outgoing youth director handed over the charges in the presence of a few youth offices bearers and other coordinators.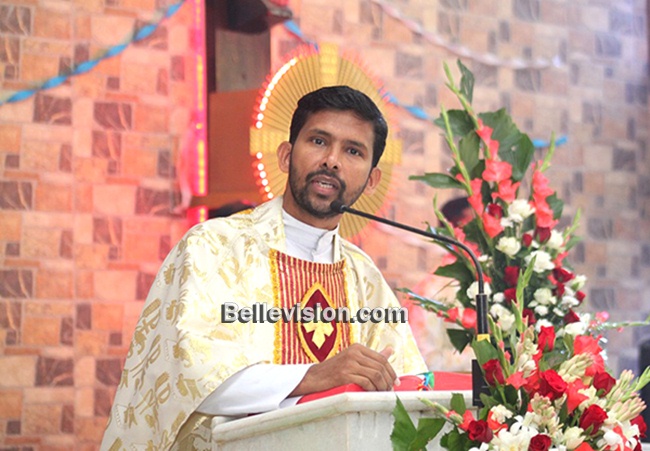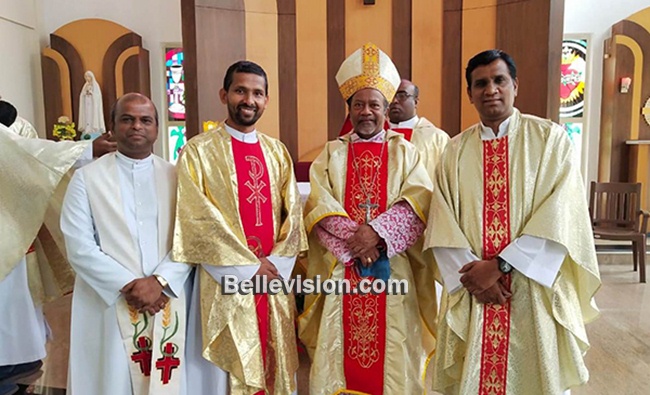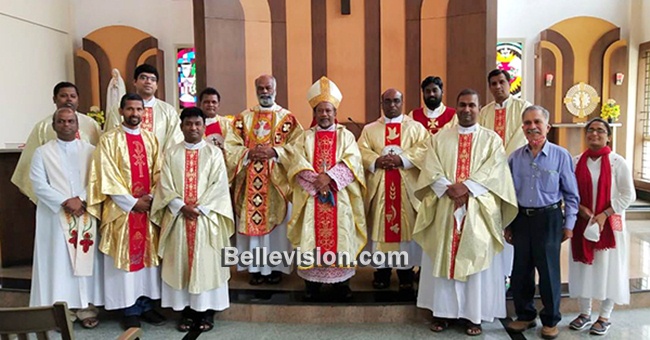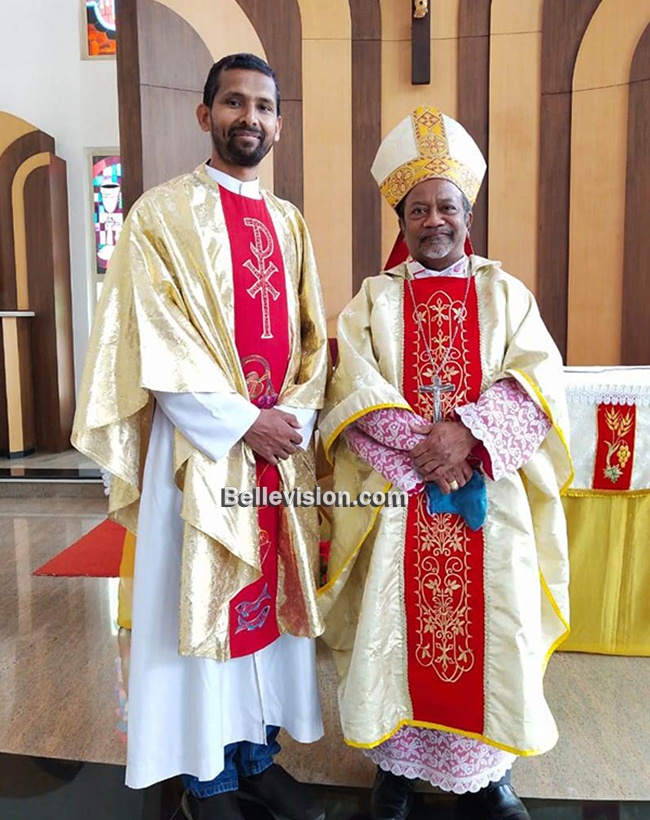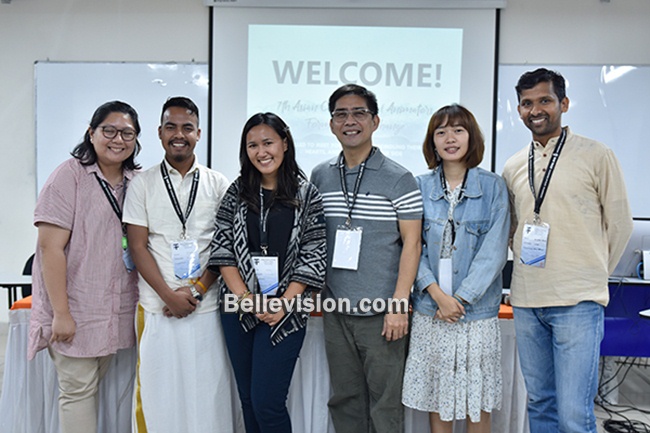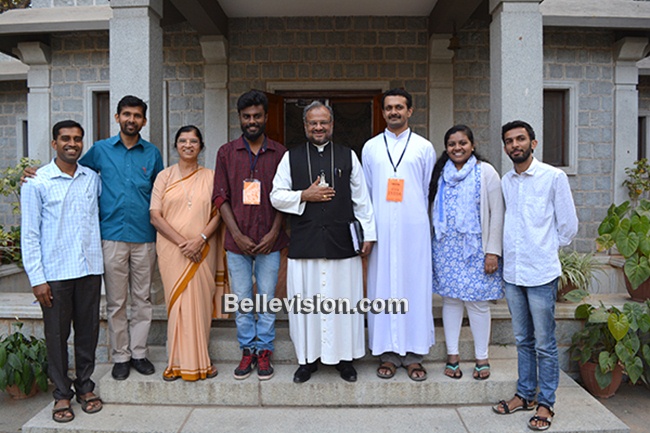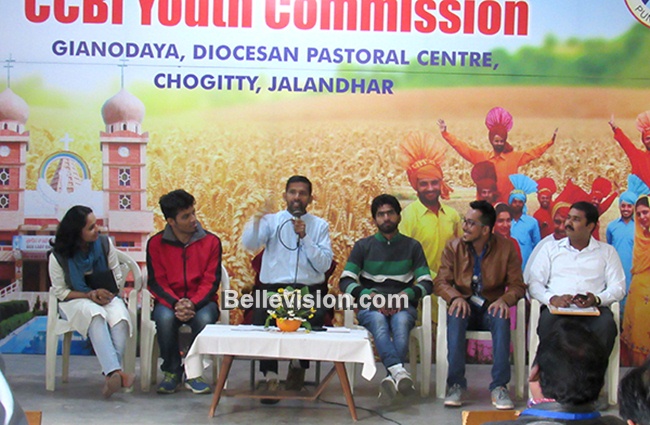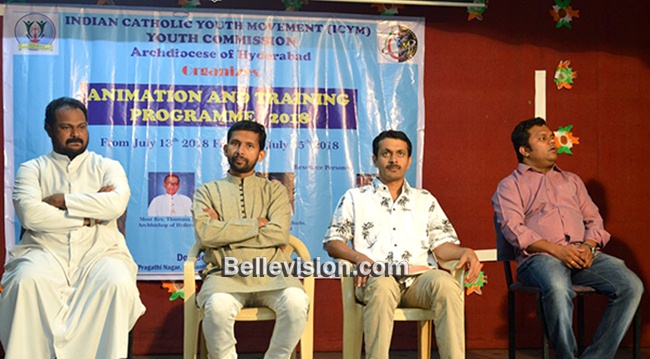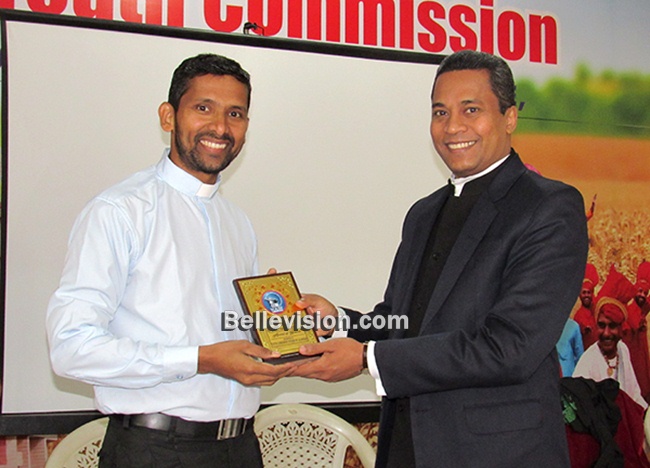 Fr Anil was rendering his service as the Asian chaplain of YCS (Young Catholic Students) at the Asian secretariat in Philippines. Due to the pandemic situation, he opted to continue his service from India with additional responsibility of being the secretary to the youth commission of the archdiocese of Bengaluru. In the past, he has also served as the regional youth director of ICYM Karnataka.
Fr Anil D'Sa, a Salesian of Don Bosco, hails from Ranipura parish, in Mangaluru diocese. After his Class X study in Mangaluru, he joined the Salesians in 1994 at Mysuru. After 15 years of seminary formation in different parts of India; he was ordained as a priest in 2009. As a new priest, he worked in Manipur among the Rongmei tribals for 5 months. He was appointed as Director of CHITRA Don Bosco, a social work wing of Don Bosco at Chitradurga, Karnataka in 2010. During his tenure CHITRA Don Bosco received the Best NGO Award on the occasion of Rajyotsava from the district administration.
He was appointed as the regional youth director of Don Bosco Youth Services, Karnataka in 2011. And later he served 14 dioceses of Karnataka as the regional secretary to the KRCBC Youth Commission. At the request of the CCBI youth commission, he rendered his service as the national coordinator of youth commission for a year.
Fr Anil being a part of youth ministry at various capacities for several years, Bengaluru diocese is blessed to have a dynamic and experienced youth director. With the overwhelming support and cooperation of the youth and the clergy of Bengaluru, Fr Anil hopes to serve the diocese to the best of his ability.