Udupi: DC issues warning against viralling of phone call recordings
Udupi, 22 May 2020: District's Deputy Commissioner G Jagadeesha has issued a cold warning to anti-social elements who post audio recordings of phone calls made to the DC's office on social media.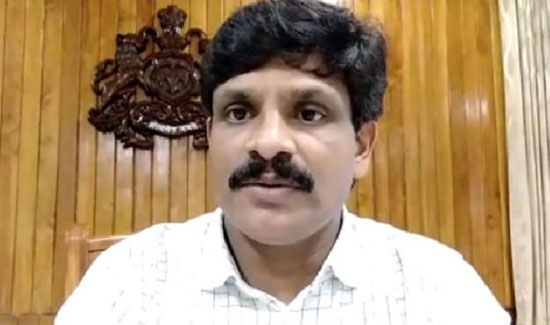 He explained that some mischief makers call the office of the DC for petty reasons, record the conversation and post it on social networking websites with the intent to viral the conversation.
Jagadeesha warned that if any such postings are found then legal action will be taken against the author of the post.
He also added that 'COVID-19 warriors' in the district are working day and night from the past three months without caring for food and rest. Such viral audio conversations intended to cause them mental distress will not be tolerated.
He further added that those in quarantine centres of the district will not be allowed to receive meals and clothes from their homes as it can spread the virus. People in these centres must cooperate with the district administration in this regard.
The DC issued this warning during a meeting chaired by Udupi MP Shobha Karandlaje held at Kundapur taluk panchayat hall.