Mangaluru: 15 Dubai returnees test positive for COVID-19 in DK
Mangaluru, 15 May 2020: Twenty out of the 177 stranded persons, who were evacuated from Dubai, as part of the Vande Bharat Mission, the repatriation exercise to return home stranded Indian expats overseas, have tested positive for COVID-19.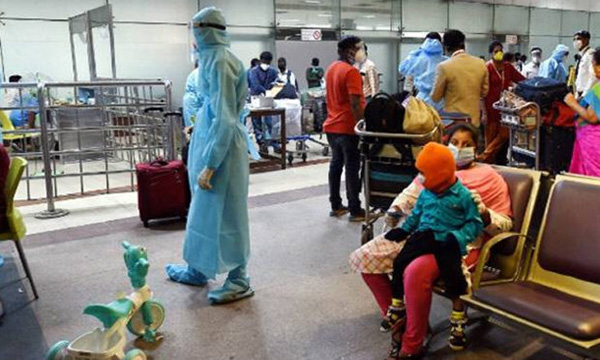 The first repatriation flight from Dubai to the city, Air India flight IX 0384 with 177 passengers on board, landed at the Mangaluru International Airport (MIA) on Tuesday.
125 out of the 177 people are in quarantine in Mangaluru. 15 of these have been tested Corona Positive.
The passengers included 38 pregnant women and 12 medical emergency cases, none among these have been tested positive.
Three members of the family have been tested positive – a 45-year-old, his 33-year-old wife and a 6-year-old child.
All the foreign returnees were screened as per the standard operating procedure to ensure they were asymptomatic for COVID-19 and then taken to their chosen place of accommodation in KSRTC buses for the mandatory 14 days quarantine.
Till date, 50 confirmed cases of coronavirus have been reported in the district. This includes five deaths and 17 discharges.