Bengaluru: Residents oppose parking of "mobile swab collection" bus amid COVID-19
Bengaluru, 15 May 2020: The residents of surrounding areas of Padrayanapura in the city opposed the mobile swab collection centre parked in their area alleging that there chances of infection spreading in their area due to this.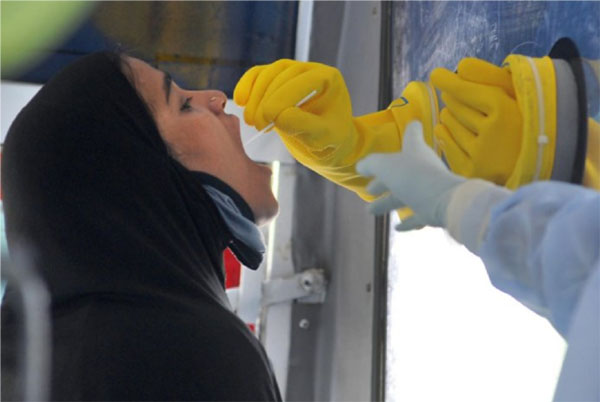 Padarayanapura was sealed a month ago following cluster infections and the civic bodies decided to begin the mass testing program. They had parked a bus designated to swab collect near JJ Nagar. However, the residents opposed the move alleging that if the patients are tested here then there are chances of infection spreading in the area.
As per sources, the officials have shifted the vehicle to Padarayanapura and those tested positive will be taken to Victoria Hospital.
The ward has become the hub of a serious outbreak since a 29-year-old Tablighi Jamaat attendee tested positive for Covid-19 on April 7.
Earlier, two women had climbed a roof in an attempt to flee to the nearest area in Padarayanapura. After the incident, security has tightened and the entire area has been sealed with barricades to avoid movement.