Mangaluru: Heavy rain wreak havoc in Kukke Subhramanya
Mangaluru, 15 May 2020: For the past few days there has been heavy rain in some parts of Dakshina Kannada. Kukke Subrahmanya and surrounding areas have been severly impacted by the rain for several days.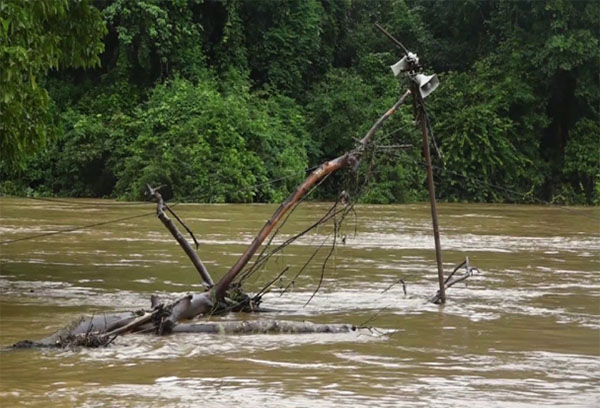 Due to the increase in water-level in Kumaradhara river, the old bridge built across River Kumaradhara connecting Subrahmanya has been flooded.
In addition to the rain, water clogged the area of incomplete road-work near Kukke Subramanya Bypass Road, which caused inconvenience to localites.
There was heavy rain accompanied with lightning in the district on Thursday.