"Karnataka Bank is Safe and Strong" - Belle Gopalakrishna Samaga, Assistant General Manager, Regiona
By Dr. Eugene DSouza

Bellevision Media Network


Udupi, 20 Mar: "Karnataka Bank is Safe and Strong", said Belle Gopalakrishna Samaga, Assistant General Manager, Karnataka Bank Regional Office, Udupi while speaking to this reporter of Bellevision.com when asked to clarify about the rumours making rounds in social media.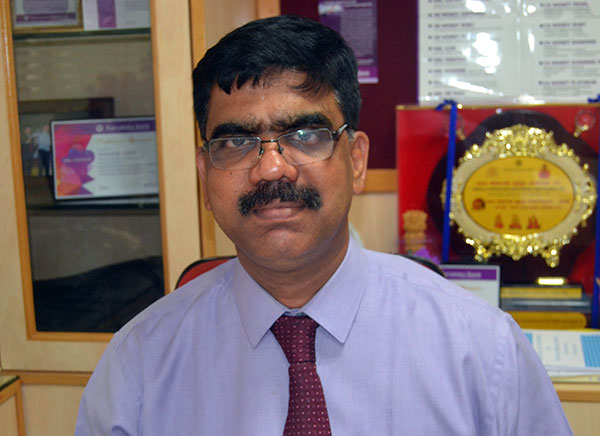 Belle Gopalakrishna Samaga, nephew of B.A.Samaga, former Head Master of St. Lawrence Kannada Medium High School, Moodubelle and also the alumni of the school, has been serving in the Karnataka Bank since 1994 and presently heads the Udupi Region as Assistant General Manager. While clarifying the recent news about the Karnataka Bank in few News Channels, local news papers and social media said that there is nothing to worry about the Bank. The Karnataka Bank has been growing with the blessing of more than 1.13 crore clients and 1,94,000 shareholders. The financial results of the Bank speak volumes for its strong credentials. The total turnover of the Bank stood at Rs.1,26,267 crores with deposits of Rs.71,356 crores and advances of Rs.54,911 crores.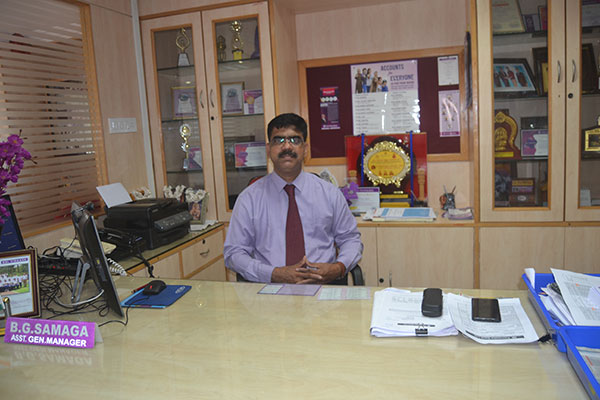 Stressing on the strength and safety of the Karnataka Bank, Belle Goplakrishna Samaga said that the Bank has earned a net profit of Rs.404.47 crores for the nine month period that ended on 31 December 2019. The Bank has paid 35% dividend on its equity shares for the FY 2018-19. The Bank has grown from strength to strength over the decade to cater to the financial needs of people from all walks of life and has truly emerged as the 'Family Bank' with a pan India presence across 22 states and 2 union territories. At present the Bank has 845 branches, 1043 ATMs and one Extn Counter. The Bank which has carved a name for its excellent customer service in the industry is also known as one of the leading banks to update the latest developments in the digital technology space to its various products and has emerged as the preferred Bank of the millennial customers.
Narrating the historical background of the Karnataka Bank, Belle Gopalakrishna Samaga said that the 96 years old Mangaluru based Karnataka Bank is growing with strong capital base with Capital to Risk Weighted Assets (CRAR) ratio of 13.17% as on 31 March 2019 as against the stipulated requirement of 9% as per RBI under the able leadership of MD and CEO Mahabaleshwara M.S. Following the false news about the Bank, MD and CEO Mahabaleshwara M. S. has already clarified in various channels like News Papers, TV channels, social media such as twitter, facebook, etc. Experts in this field like Chief Economic Advisor to Government of India, Governor, RBI, Chairman SBI and other eminent bankers have categorically rejected M-Cap ratio. Hence, all the customer are hereby reassured about the Bank and not to worry about their money in the Bank and also requested not to heed on fake and false news.