Mangaluru: 7 Eminent Personalities conferred 'Sandesha Awards 2020'
By John V Tauro

Bellevision Media Network


Mangaluru, 11 Feb: Sandesha Kala Kendra (Sandesha Foundation for culture and education) based at Bajjody, here with an objective to identify, appreciate, re-create art forms in Karnataka and promote them for social interaction, integration and transformation, conferred Sandesha 2020 Awards to 7 eminent individuals during the glittering function held at Sandesha open-air theater, here on Sunday, February 9 evening.
Ballari bishop Dr Henry D'Souza, Mangaluru bishop Dr Peter Paul Saldanha, Karnataka Konkani Sahitya Academy former president Roy Castelino, Kannada and Konkani novelist Na D'Souza were the chief guests.
Sandesha Foundation director Fr Francis Assisi welcomed the gathering.
Sandesha Awards 2020 were awarded to 7 eminent individuals - Sandesha Literature Award (Kannada) - Boluvaru Muhammad Kunhi, Sandesha Media Award: Shiv Kumar, Sandesha Konkani Music Award: Helen D'Cruz, Sandesha Art Award: Dr K S Pavithra, Sandesha Teacher Award: Justin D'Souza, Sandesha Special Recognition Award- Achievement: Vincent Prakash Carlo.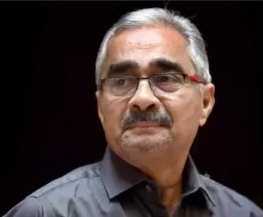 Sandesha Literature Award (Kannada) - Boluvaru Muhammad Kunhi
He was born in 1951at Puttur. He has secured a gold medal in Kannada Post Graduation from Mysore University. At present, he is retired and settled at Bangalore after serving 40 years in Syndicate Bank as an officer.
He is the only Indian writer conferred with Central Sahitya Academy twice (2010 & 2016) for creative prose. He is also the first-ever Kannada writer conferred with 'Bala Sahitya Puraskar' by Central Sahitya Academy. His epic 1,110-page opus named "Swathranthada Ota" (in English: The run for independence) released on 18 March 2012 at Ravindra Kalakshetra, Bangalore by the world-famous Sarod artist Pandit Rajiv Taranath.
He worked as Senate Member in Hampi Kannada University, Kannada Sahitya Academy and Kannada Pustaka Pradhikara. He also worked as State president for 'Samudaya' Cultural Organisation, as Convener to Bandaya Sahitya Sangha, as Editor to GIANT (Syndicate Bank's House Magazine) KRISHILOKA (Syndicate Bank's Magazine), as member to RDC (Syndicate Bank's Rural Development Institute), Self-Employment Training Institute (RUDSETI- Dharmastala). He was the President for Kannada Belesi Balaga and Chitra Samudaya (Film Division).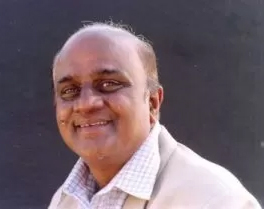 Sandesha Media Award: ShivKumar
Professionally he is an engineer and living in Bangalore. For the last 32 years, he has been running a magazine called 'Aparanji' as an editor. Already he has written 12 books and through his jokes, literature and science he has been decimating information to the general public. For his literary work in the form of jokes, he has been awarded the Karnataka Sahitya Academy award.
Sandesha Konkani Music Award: Helen D' Cruz
Mrs Helen Correa was born in Africa to late Flora and Alexander Correa. In Mumbai, Helen was working for women's magazine Eve's weekly and had the opportunity to meet some of the best Bollywood actors and singers notable among them Geeta Dutt and Hemant Kumar. She has also worked closely with late Divyani Chaubal, writer-columnist and well-known film critic.
She is one of the greatest legends of the Konkani stage who stood her own along with Bollywood fame Hemanth Kumar and Sangeeth Samrat Henry D'Souza. She is known for immortal Konkani hits like 'Ye..Ye..Katrina', 'Chondrem Udevn Ailo', 'Gharaso Divo', 'Suryachi Kirnam', and many more. Helen's music journey from Africa–Mangalore–Mumbai-Kuwait-Mumbai is quite astonishing.
Helen had created a sensation in the Konkani music world with her melodious and mellifluous voice in the early 60s and 70s thus giving a big fillip to Konkani music. She was the first reputed Konkani female singer in Mumbai. "Suryachin Kirnan" of Jerome D Souza was her first song in radio in 1961 and with that Helen the singer had arrived on the scene. She sang many songs with Alphonso D Costa and also with Henry D'Souza.
Helen has also cut an album with Henry D'Souza with some memorable songs like "Chandrem Udevn", "Sezari", "Gharacho Divo" and of course "Katrina". Though all the songs were quite melodious and hummable Katrina song hit the bull's eye. Helen recalls that in during the general elections in Goa the Katrina song had gained a lot of fame. Helen also reached the zenith of her popularity with some of the evergreen numbers like "Daryacha Daryacha Larani", written by Henry, "Kalzanth Ullas Bhorla, Bhovtin Varen Valla." "Naamv muje Leena", "Sanjecha Velar" (both tunes by Helen). Helen has also written lyrics of the song "Tu Maka". Apart from Alphonso, Henry and Hemant Kumar, Helen has sung with Jerome D'Souza and Henry Moraes (in plays).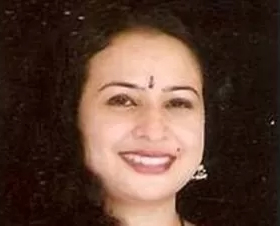 Sandesha Art Award: Dr K S Pavithra
She is a Psychiatrist by profession. Not only she is a good physician and researcher but also a good dancer (Artist). She has done her studies in Bharatnatyam and presently teaching several students. She is the director of Shri Vijay Kalanikethan ® at Shimoga. She has performed various dance programmes at the international level too.
As a dancer and also as a coordinator she has performed many programmes at the national and international levels. She has received regional, national and international awards and also she is one among the 25 artists selected by India to participate for the International Festival.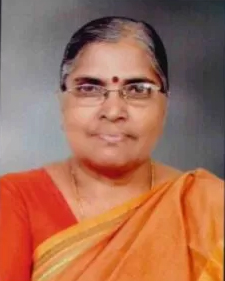 Sandesha Teacher Award: Justin D'Souza
For the past five decades, as head of the Siddaganga Education Institution at Davanagere, Mrs Justin D'Souza has served in the field of education along with areas of culture, sports, science and art. She has given prominence to her students to build leadership in society by providing them with proper channels and avenues.
She has set an example to others by creating environment-friendly school and worked hard to recognize her school as a 'school free from waste materials'. She has been working as a member of several associations of literature and published a book by name "Siddagangeya Siri".
She has bagged several awards namely "Seva Dhurine", "Shikshana Shri", "Shikshana Siri", "Shramika Mahile" "Sharada" "Avva" "Kayaka Shri", "Vratthi Chaitanya Ratna", "Shikshana Shiromani" "Vidhyadhare Sarsvathi" and so on. She has been honoured with Kannada Rajyostva Award too.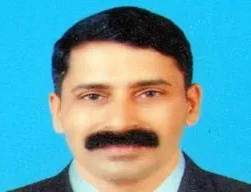 Sandesha Special Recognition Award - Achievement: Vincent Prakash Carlo
For the past 31 years, he has been in the field of Bodybuilding and powerlifting and he has represented India at the International level and brought honour to the nation. He has been a great inspiration to the youth and others to get motivated to keep a healthy body by getting trained themselves under his effective training.
He is from Mangalore. He is a Body Builder and Powerlifter. He has participated in 11 international competitions and bagged 2 Gold, 1 Silver and 2 bronze. He has participated in 24 National Level and 28 state-level Competitions and bagged 28 Gold, 17 silver and 7 bronze medals. He has been honoured twice with "Strong Man of India" and twice as 'Strong man of South India.'