Mangaluru: St Joseph's Inter-diocesan Seminary celebrates Seminary Day
By John V Tauro

Bellevision Media Network


Mangaluru, 06 Dec: The Annual 'Seminary Day 2019' was celebrated at St Joseph's Inter-diocesan Seminary, Jeppu, here on Thursday, December 5, with a Mass celebrated at 6.30am.
Bishop Emeritus Dr Aloysius Paul D'Souza celebrated the Holy Eucharist along with Fr Ronald Serrao, rector, staff and seminarians.
Soon after Mass, The Bishop released a book by the brothers of Kannada Sahitya Sangha titled, 'Aradhananjali' a Kannada book on the Liturgical Year. The Bishop then congratulated the brothers involved in bringing out the book.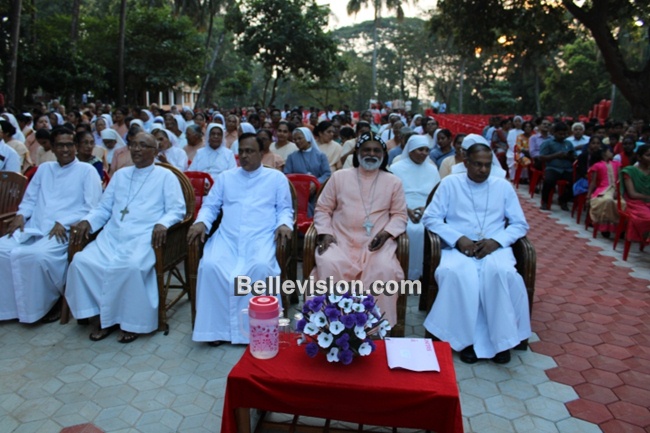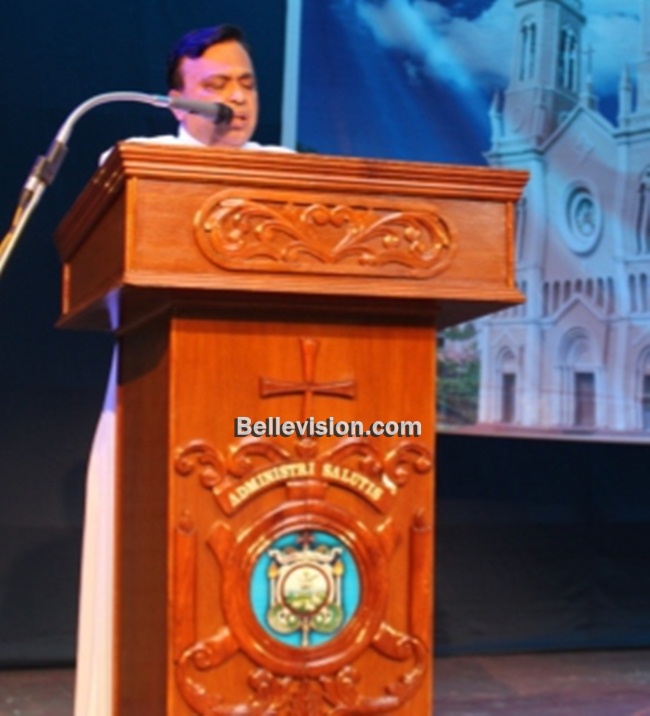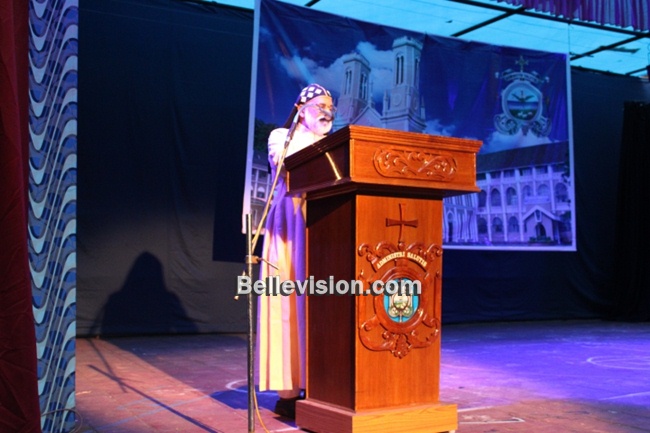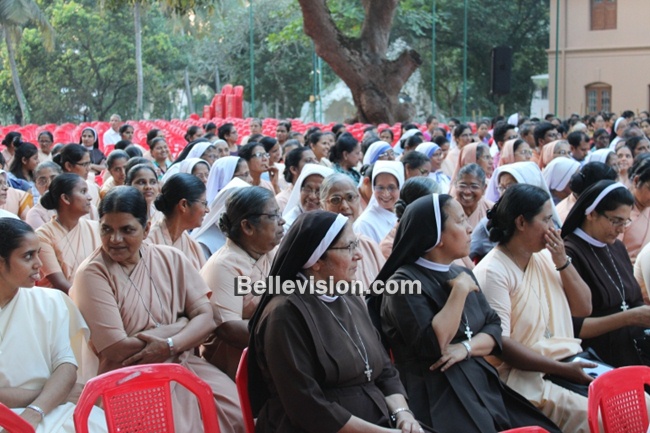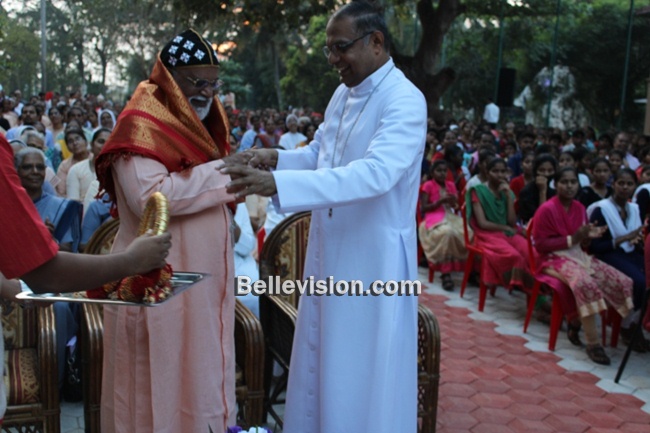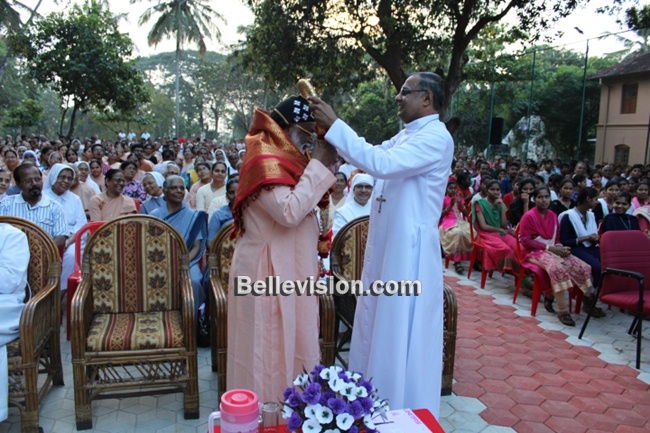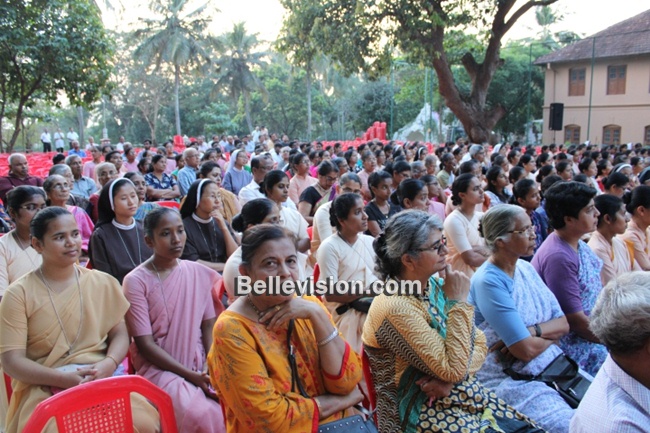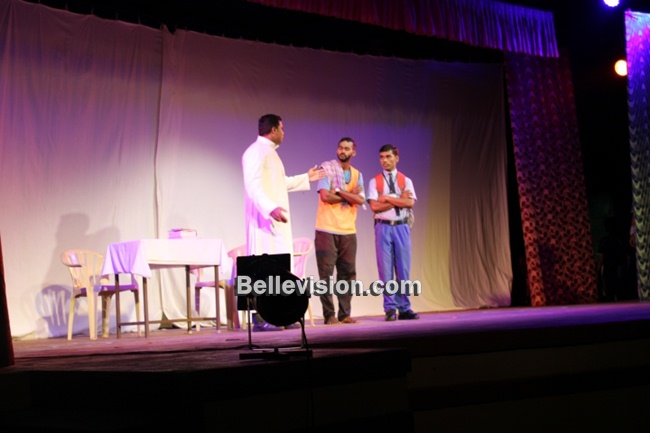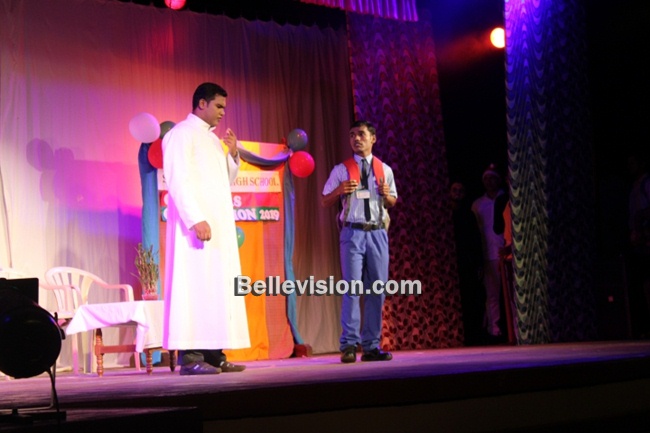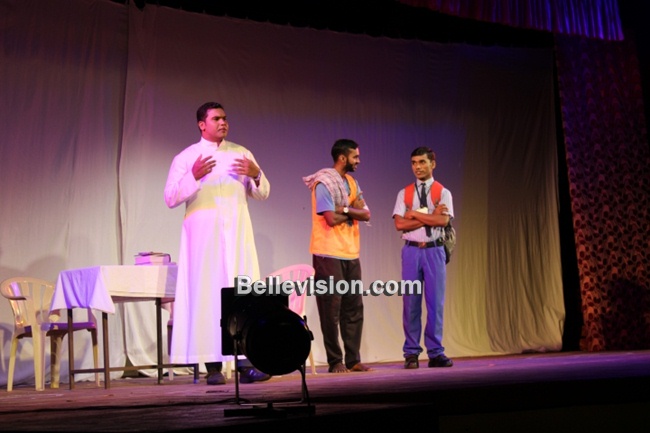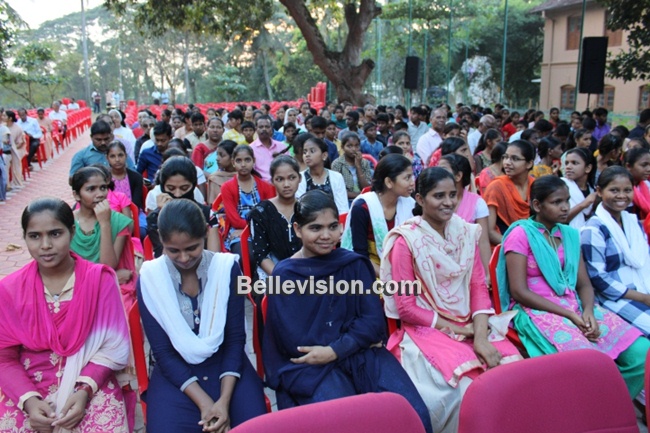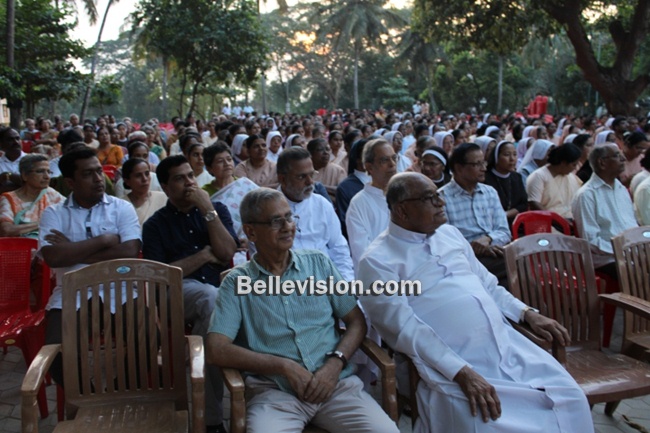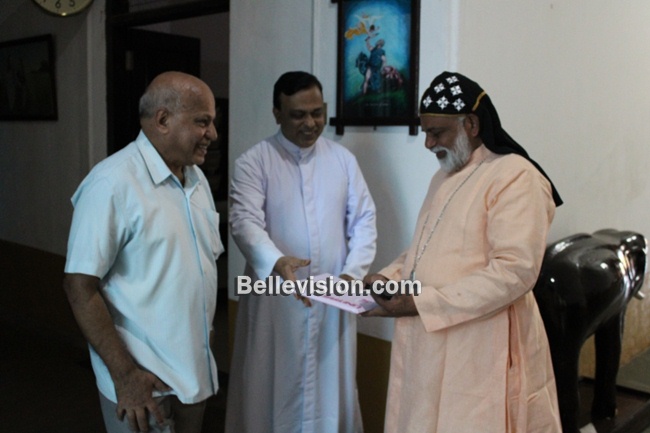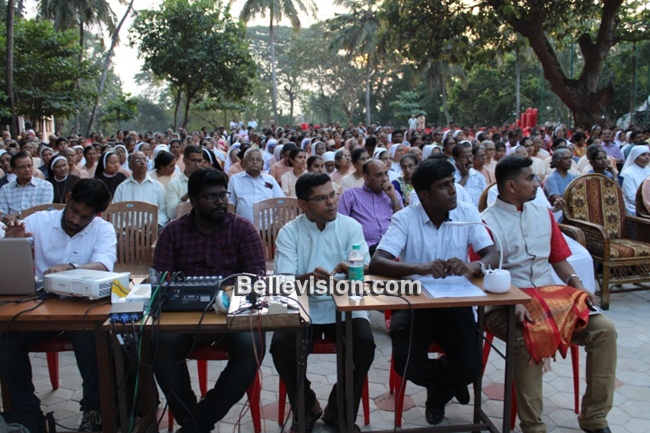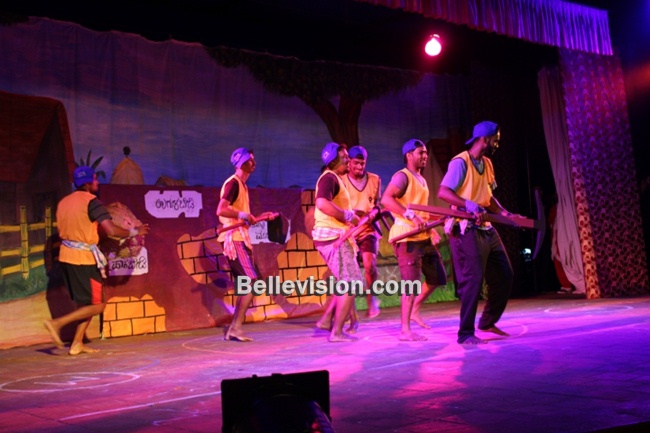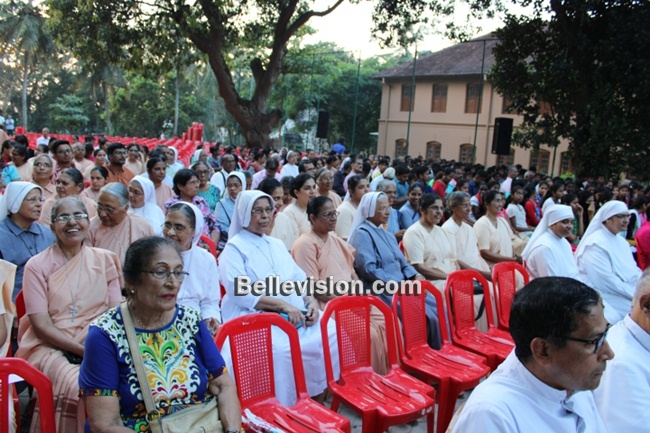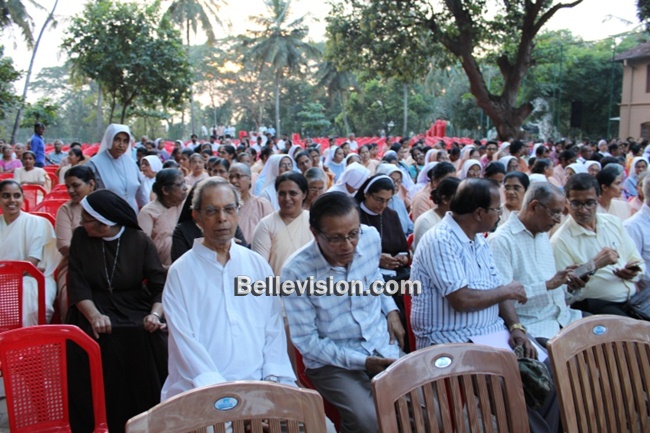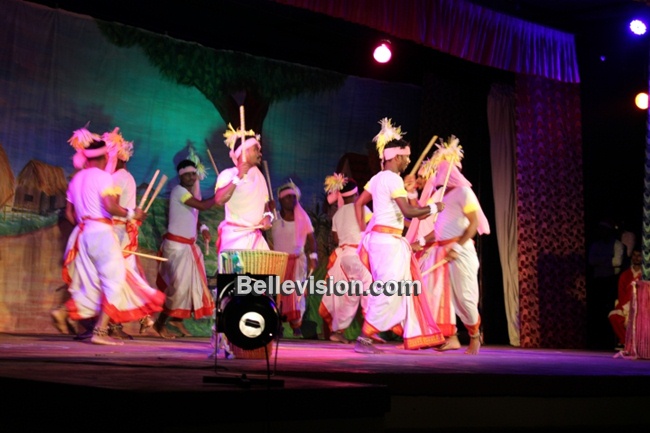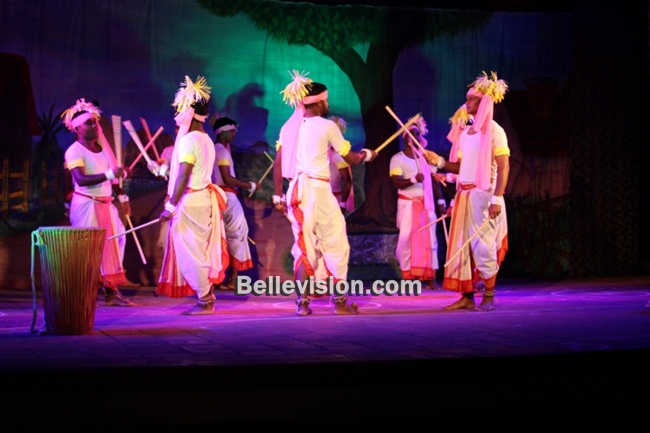 The Festive celebrations culminated with a meaningful cultural programme in the evening.
Dr Geevarghese Makarios Kalayil, Bishop of Puttur was the chief guest of the program. The Program began at 5.30pm with a prayer song sung the students of First Year Philosophy.
Fr Ronald Serrao then presented the annual report of the Seminary, after which the chief guest delivered his thought provoking speech.
The Bishop expressed his gratitude to the seminary and in a special way to the formators in forming priests of the future. He was filled with sentiments of nostalgia on re visiting his alma mater.
The brothers of various language academies then presented fabulous, awe-inspiring, cultural items. While the brothers of the Hindi Academy presented a traditional folk dance, the brothers of the Kannada Sahitya Sangha, brought out a moving, heart-touching skit on the plight of the Manual Scavengers of our society. The Konkani Bhingari Academy then presented yet another skit on the life of the Siddi Hero, Joseph Jacky Siddithe pride of the Siddi Community. To emphasise the need of family prayers, the Malayalam Marthoma Samajam brought a beautiful skit narrating a heart-wrenching episode in the life of a youth. Final piece of art was showcased through an English Drama, titles 'Avudhim', the life of 3 lost men, a depiction of the parable of the prodigal elder son. The Drama portrayed, the fruit of jealousy and pride in a person, drawing oneself to even eliminate his own sibling.
Over 1000 people graced the occasion.