Mangaluru: Indian Constitution bestows equal rights to citizens – Dr Appaji Gowda
Bellevision Media Network


Mangaluru, 30 Nov: Indian Constitution plays key role in bestowing equal rights and unity. It's also bestows dignity, freedom to ones religion and equality, said Mangaluru zone college education department regional joint director Dr Appaji Gowda S B.
Dr Gowda was speaking after inaugurating district level info programme and DK district level essay, elocution and patriotic singing competition for PU College students that was jointly organized by college education department, DK district administration and Dr P Dayanand Pai – P Satish Pai Government First Grrade College, here on Friday, November 29, as part of Indian Constitution Day.
He also said, 'The need of the hour is to get rid of social evils in maintaining peace and harmony in the country and equality that is bestowed in Constitution.'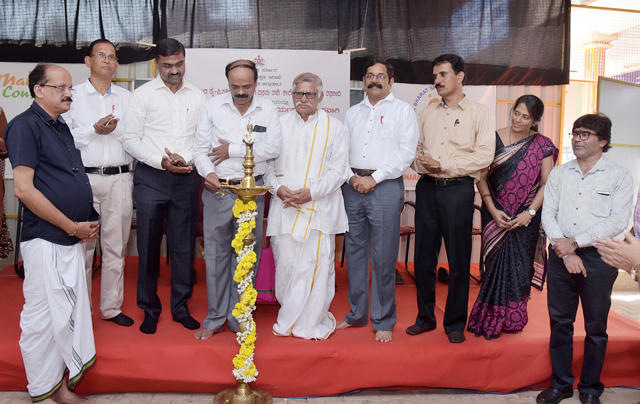 Mangaluru municipal deputy commissioner Dr Santosh Kumar was the chief guest of the occasion.
Mangaluru – Canara College retired Professor Dr P Anantakrishna Bhat was the resource person elaborated on the significance of Indian Constitution.
The retired army officer Bellala Gopinat Rao and Government First Grade College mathematics Assistant Professor Geoffrey Rodrigues were felicitated during the programme.
The College principal Professor Rajashekar Hebbar welcomed the gathering.
The senior Professor Dr Shivaram P, Dr Jayakar Bhandary, Dr Prakaschandra Shishila, Dr Sharmila Rai, Kukke – Subramanya College head of commerce department Professor Balakrishna Pai was present.
The journalism student Kumari Tejaswini compered the programme. The senior librarian Dr Shailarani B proposed vote of thanks.
The event concluded by awarding prizes to winners of various competitions.