Mangaluru: Falling gender ratio - major concern for district admin
Bellevision Media Network


Mangaluru, 14 Nov: The general public should be sensitized on falling gender ratios. The pre-natal and anti-natal info should be passed on the society, said DK Deputy Commissioner Sindhu B Rupesh.
DC Sindhu was speaking after inaugurating district level meet on gender ratio under pre-natal and post-natal anti-gender screening Act of 1994.
The craving for boys lead to unsafe abortions that has social consequences, said DC.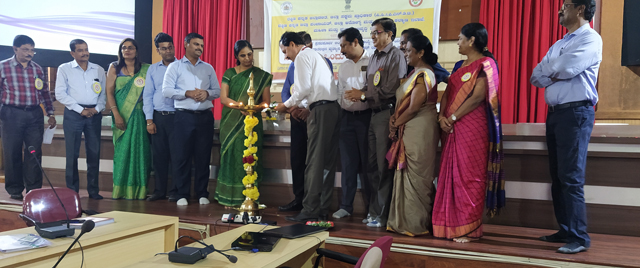 She also advised the doctors who know ground realities for falling gender ratio to sensitize the people in this regard.
In his preliminary address, the district health officer (DHO) Dr Ramakrishna Rao shared the statistics on gender ratio prevailing in DK district. He urged medical fraternity to improve the situation in educating the couples.
He also said, 'The district health department is monitoring private scanning centers in improving gender ratios. There are 8 state-run and 154 private scanning centers in the district that are monitored for any wrongdoing under the Act of 1994.'
DK ZP CEO Dr R Selvamani, probationary IAS officer Rahul Shindya, women and child development department deputy director Sunder Poojary, district advisory committee president Dr Rashmi, District Training Institute principal Dr Ramachandra Bayari, district FOGSI chairperson Dr Vatsala Kamat, District Wenlock Hospital superintendent Dr Rajeshwari Devi and others were present.