Mangalore University sensitizes public on Single use Plastic free
Bellevision Media Network


Mangaluru, 19 Sep: Mangalore University ('Mangala Yojane' - Village Adoption Programme), under the auspices of union ministry of HRD and department of higher education organized a public awareness campaign against plastic pollution, at Konaje, here on Wednesday, September 18.
The programme was conducted to observe 'Swachhata Pakhwada' an initiative of Swachh Bharat Mission of union government, at Konaje and Fajir gram panchayats, here.
Students and research scholars of MSc Biosciences and Environmental Science, teaching and non-teaching faculty members of various departments of the University held a procession and distributed handbills along with the eco-friendly handbag to sensitize general public on single use plastic free and effective management of plastic disposal.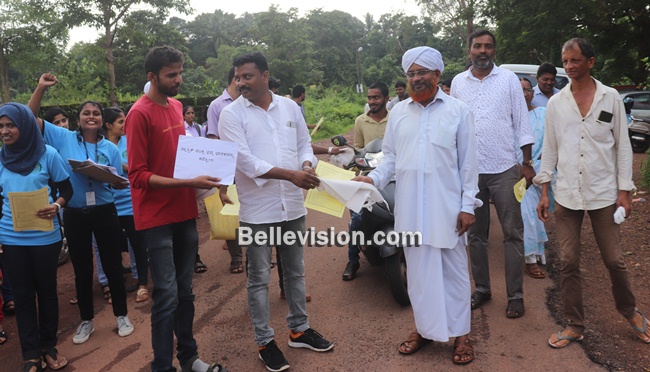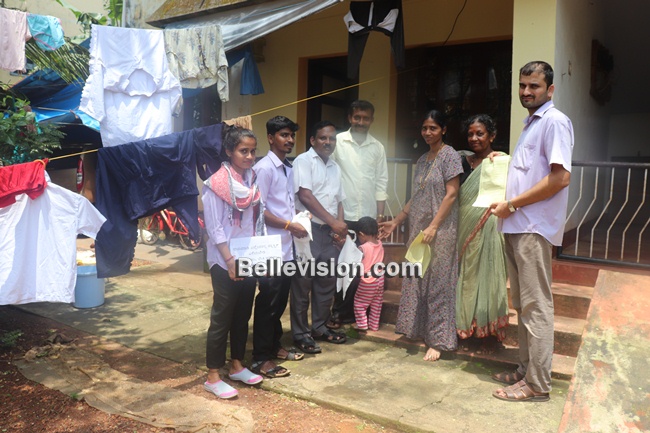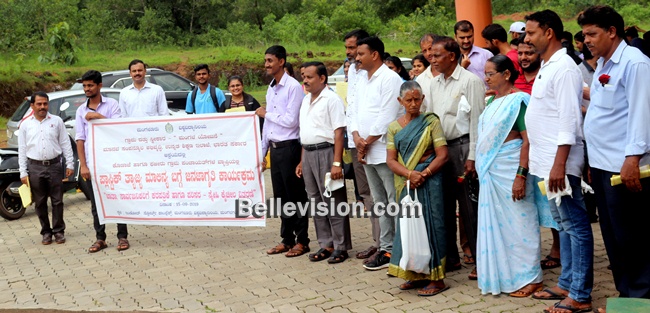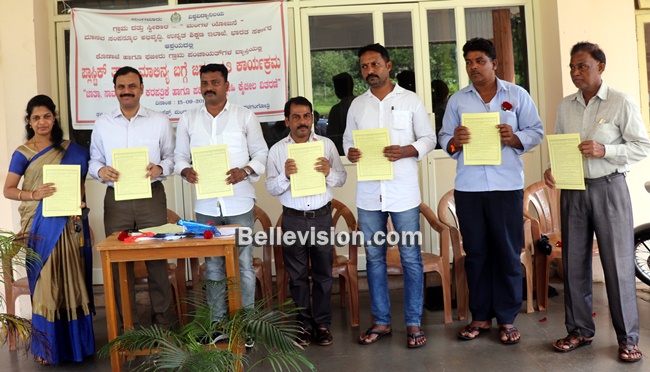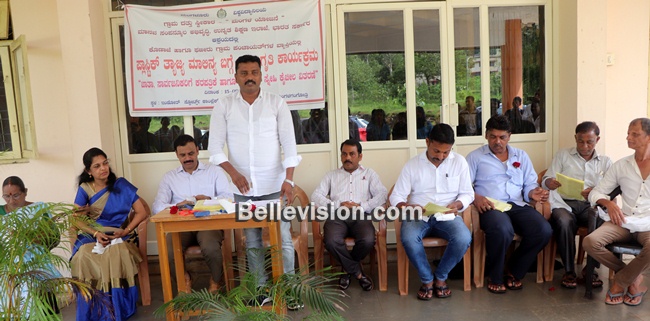 Prof A M Khan, Registrar, Mangalore University released the handbills and addressed the gathering. He said, 'Chemical released from plastic items are one of the major causative factors for high rate of cancers today, and plastic wastes also act as breeding centres for mosquitoes spreading contagious diseases such malaria, dengue, chikungunya etc. It is inevitable to make our environment free from plastic pollution to safeguard our own health and nature.
Nazarsha Pattori, president of Konaje gram panchayat handed over the eco-friendly bag and said, 'Before 1947, our ancestors have fought against British for the independence; today we have to fight against very dangerous pollutant to make the Swacch Bharat dream come true. Public support is very much needed to make our country single use plastic free and reduce the pollution.'
Dr Prashantha Naik, chairman, department of biosciences and convenor of the event delivered the preamble of the program and welcomed the gathering.
He said, 'Single use plastic items such as carry bags, plates, cups, straw, spoons, water bottle, etc. which constitute 40 percent of plastic products are major causative factors for plastic pollution and associated health hazards. We need to stop using single use plastic things to mitigate the negative impact of plastic pollution.'
Dr Tharavathy N C, coordinator- Environmental Science PG program, proposed the vote of thanks and said, 'Because of our mistakes polluting the nature, not only we ourselves suffer, but also the lives of other organisms are in danger.'
Members of Konaje gram panchayat including Muttu N Shetty, Achutha Gatti, A Ravindra, Harishchandra Shettigar, Vedavathi Gatti, Mohammed Iqbal were present.
Narasimiah N, Dr Sharacthandra K, Laveen K B, Diwakar M S, Chaniyappa led the procession.