Mangaluru: Mandd Sobhann begins Konkani traditional music training at Agrar parish
Bellevision Media Network


Mangaluru, 17 Sep: Mandd Sobhann, city-based Konkani organization striving to promote mother tongue Konkani and its distinct culture worldwide began Konkani traditional songs training programme in collaboration with choir group of Most Holy Savior parish, Agrar in Bantwal deanery on Sunday, September 15. The training will be held on September 15 and September 22.
Agrar parish council vice president Pius L Rodrigues inaugurated the training at the parish hall, here on Sunday, September 15 morning.
C Ida, Vincent Carlo, choir group president Clementine Noronha and Preeta Sequeira were present at the dais.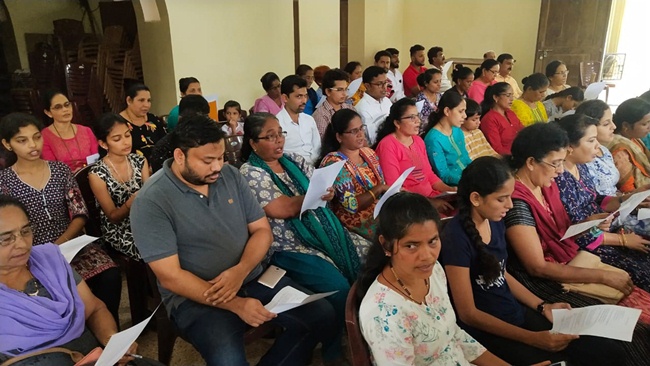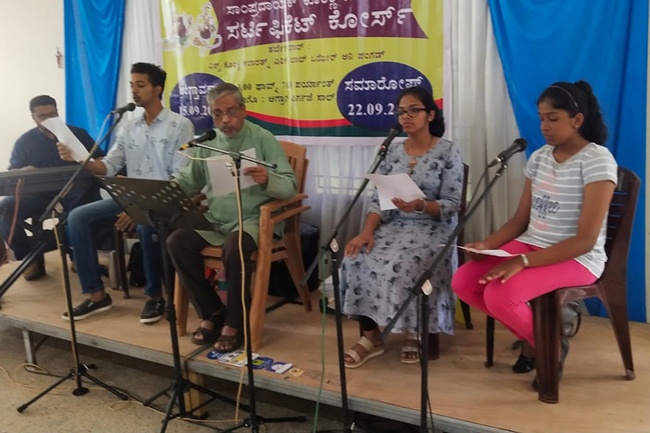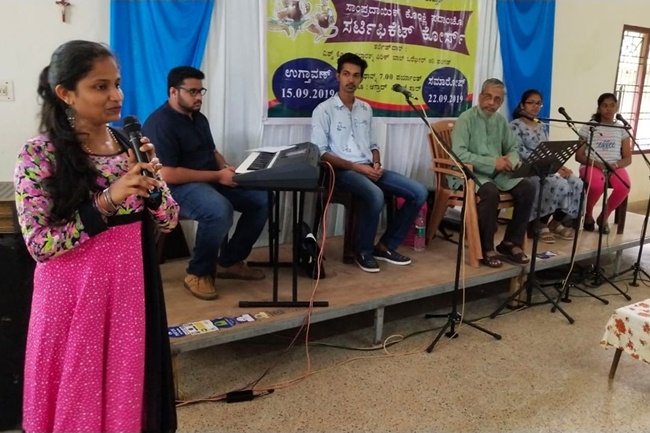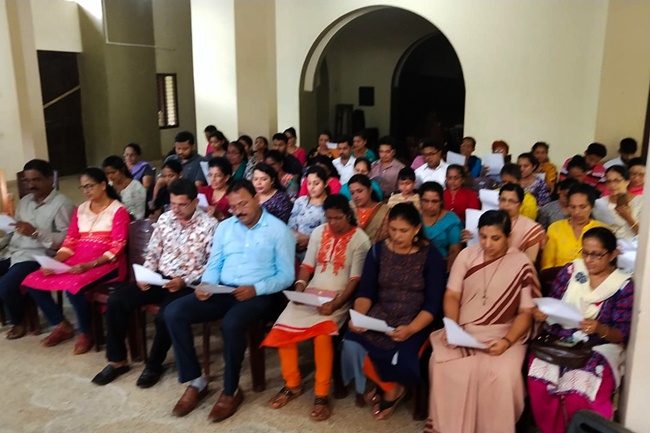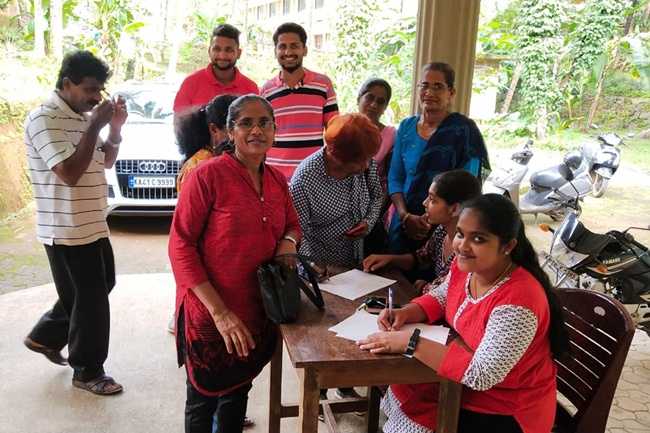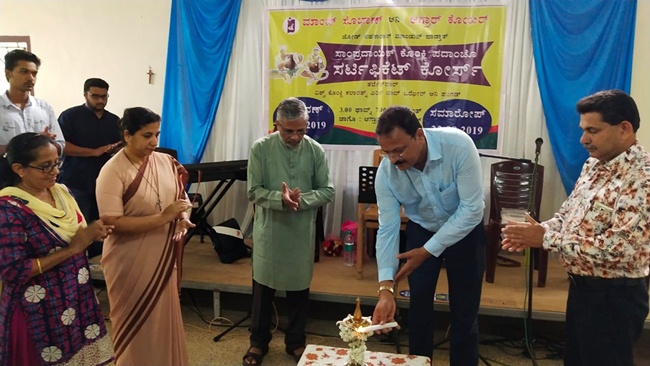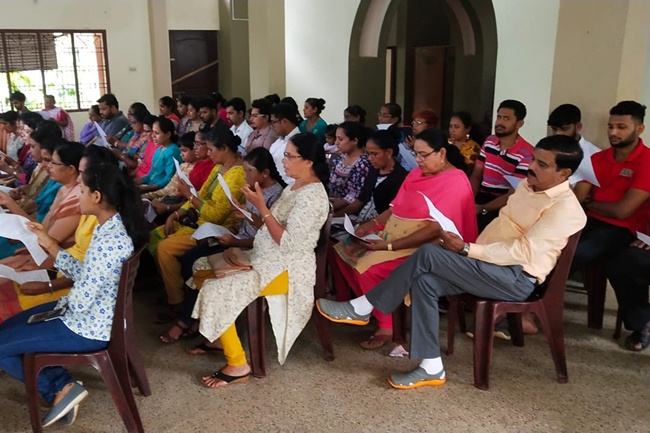 Jasmine Lobo compered the programme.
Vishwa Konkani Kalaratna Eric Ozario was the resource person explained the backdrop of Konkani traditional songs that covered Manddo, Gumta and Dekni songs and legendary singers.
Kingsley Nazareth, Elron Rodrigues, Jason Lobo, Deol D'Souza and Olita Gurpur joined in singing.
Eighty-five youths from Loretto, Farla and Agrar participated in the training.
The valedictory will be held on Sunday, September 22.
Mandd Sobhann has so far conducted such training programme at Kalaangann and Kaikamba-Gurpur parish, Mangaluru, Honnavar, Uttara Kannada district.