Mangaluru: Household & terrace gardens yield fresh vegetables for good health
Bellevision Media Network


Mangaluru, 12 Sep: Both urban and rural folks cannot survive without staple food and vegetables. Farming is the source of staple food and vegetable. At the urbanization is spiraling in recent times, the farmlands are disappearing for constructing new houses; whilst the rural youth are migrating to cities and towns in search of better lives.
The vegetables are in greater demand and fetch better rates now-a-days that motivates the farmers to grow high breed varieties which yield more. Meanwhile, these breeds are more prone to diseases that need to be curbed by spraying high doses of insecticides. The vegetables procured from such farms have substances of pesticides that is health hazard. In order to mitigate this, the city folks can grow vegetables voluntarily in their backyards or terraces.
One can grow a few vegetables and fruits that is enough for a family at their backyards or terrace gardens. The vegetables can be grown in grow-bags or pots in terrace gardens.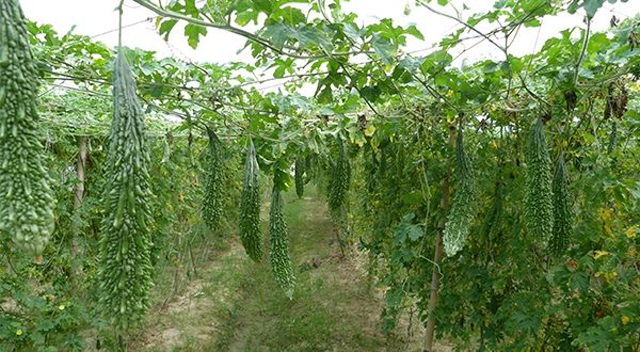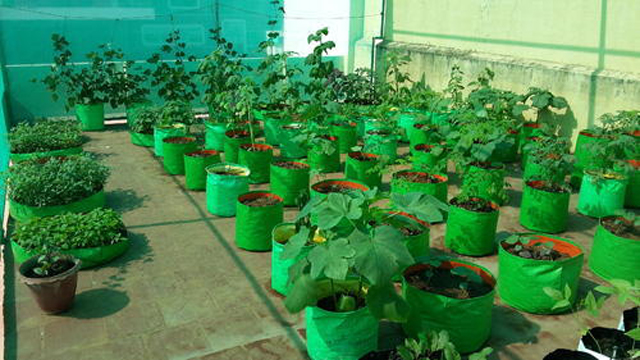 Methods to grow vegetables in pots and grow-bags at terrace gardens
The soil or coco-pit and compost/bio-mix should be filled in pots or grow-bags at the ratio of 1:1:1. Sow seeds or plant saplings and water regularly. It will grow and support the twines that spread everywhere. One has to maintain cleanliness and hygiene, by laying emphasis on organic manure avoiding chemical fertilizers.
While growing vegetables, one should limit watering and maintain sunlight. If any plant is infected with any disease; shift its pot/grow-bag and sprinkle concoction of neem leaves.
For further details – contact horticulture info centre, office of deputy director of horticulture, ZP, Mangaluru. Mob: 8277806372