Mangaluru: Tulunadu culture losing sheen in modern times – Scholar Ganesh Amin
Bellevision Media Network


Mangaluru, 17 Aug: The city Bar Council organized Aatidonji Dina at the heritage building of district court, here on Friday, August 16.
The district JMFC Judge Kowdoor Satyanarayana Achar and Tulu folklore scholar Ganesh Amin Sankamar were the chief guests present.
The city Bar Council president N Narasimha Hegde presided the programme.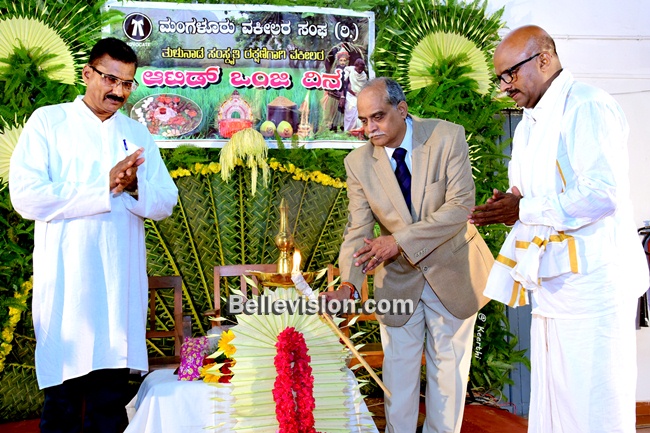 Speaking on the occasion, the Tulu folklore scholar Ganesh Amin Sankamar explained the significance of Ashada month in Tulunadu. He also said the agrarian culture that thrived in Tulunadu is losing its sheen owing to people living in their own fantasies.
He expressed regret that the joint families are already gone extinct and people are limiting their life within the four-walls of their homes.
Despite the existing scenario, Aatidonji Dina events are being organized to exhibit the cultural heritage, he added.
Jinendra Kumar welcomed the gathering. The secretary H V Raghavendra proposed vote of thanks. Mayura Keerti compered the programme.