Udupi: Bhavya Nayak (43) Shirva seeks financial help for kidney transplant
By B Pundalika Marate

Bellevision Media Network


Udupi, 17 Aug: Forty-two-year-old Bhavya Nayak, wife of BPL card holder farm hand Baburaya Nayak, residing at Nalkoor near Belangaje, Shirva, is suffering from kidney failure, needs dialysis twice a week at KMC Hospital, Manipal. Her outpatient card number is 03057291. Her weekly dialysis and medical expenses works out to Rs 25,000 (excluding discounts). Her blood group is O- and need kidney donor who could save her life.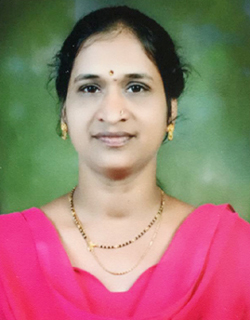 The surgeons estimated the cost of transplant would cost Rs 5.5 lac and Rs 25,000 medical expenses.
The couple is already heavily in debt and seeks financial support from generous donors. Their two children are going to school.
For more info: Contact Baburaya Nayak, Mobile number: 9535384845