Mangaluru: Ramakrishna Mission carries out 36th Cleanliness Drive at Hampankatta
Bellevision Media Network


Mangaluru, 12 Aug: Ramakrishna Mission carried out 36th cleanliness drive under 5th phase of Swacchata Abhiyan at Hampankatta, here on Sunday, August 11 morning.
It was jointly flagged-off by Swami Satyeshananda, assistant general secretary, Ramakrishna Mutt and Mission, Belur Mutt and Swami Saukhyananda of Ramakrishna Mission, Shivanahalli, Bengaluru in the presence of Swami Jitakamananda, in front of Sri Krishna Bhavan Auto Stand on Ganapathi High school Road.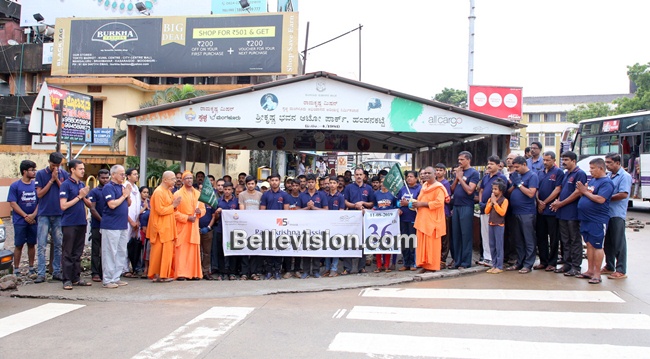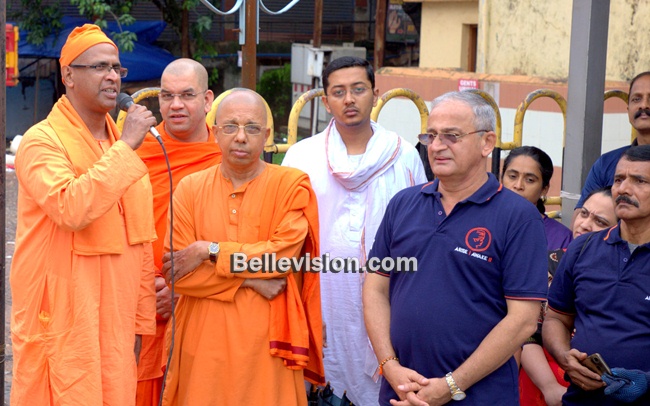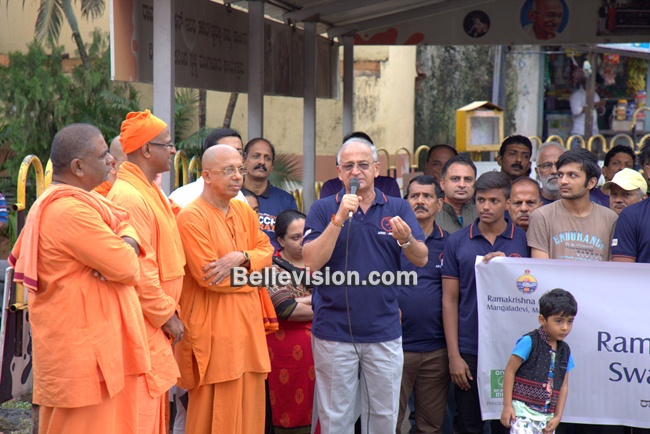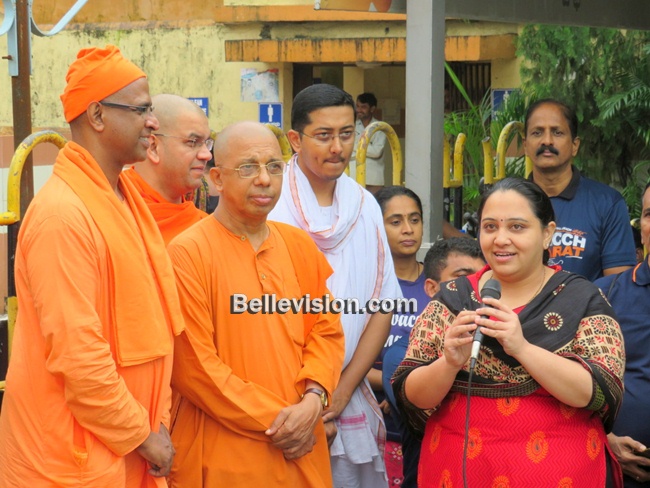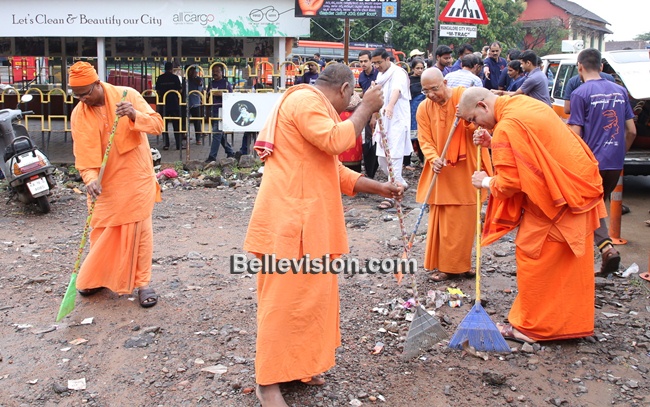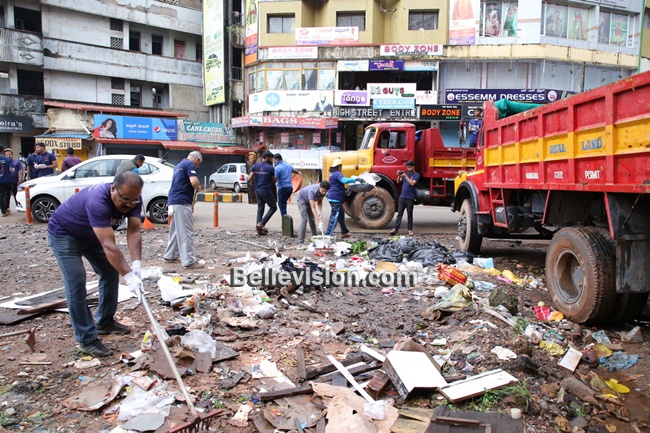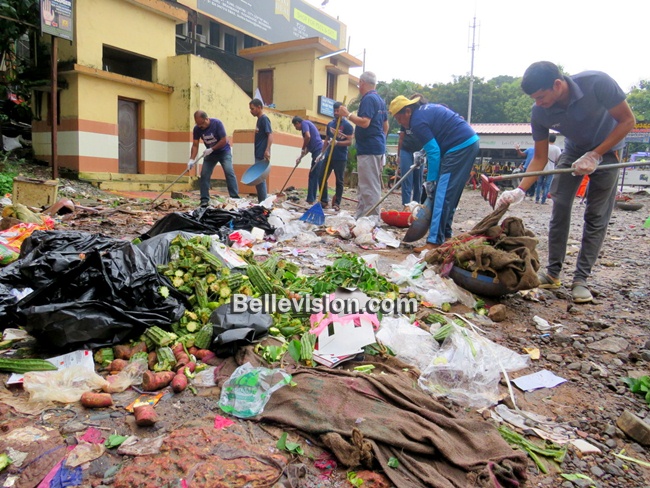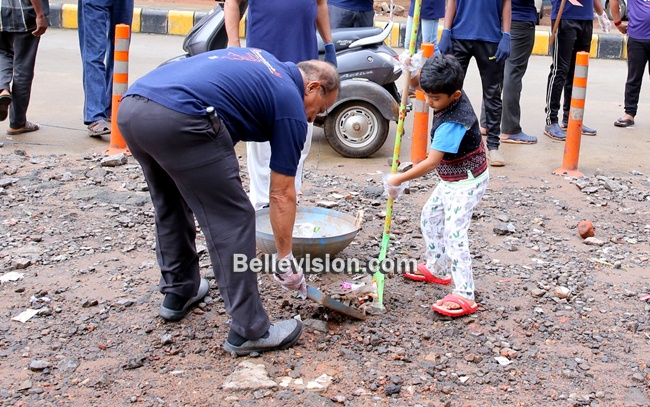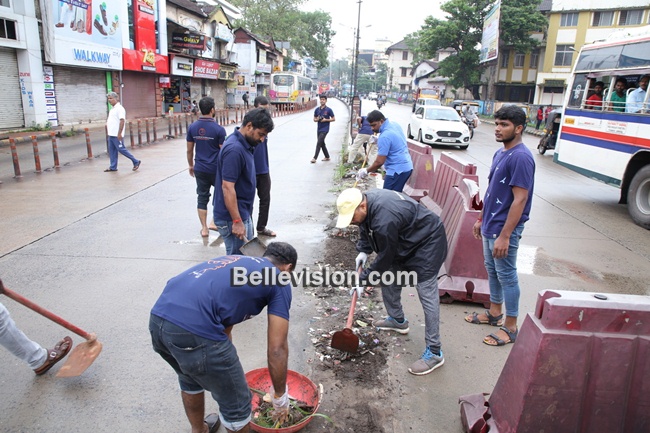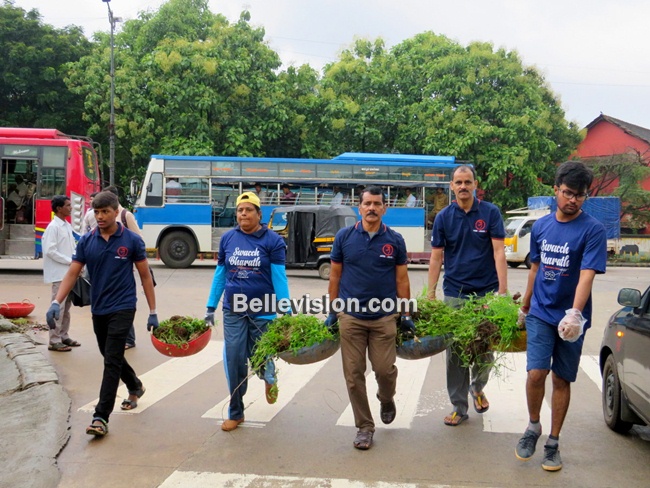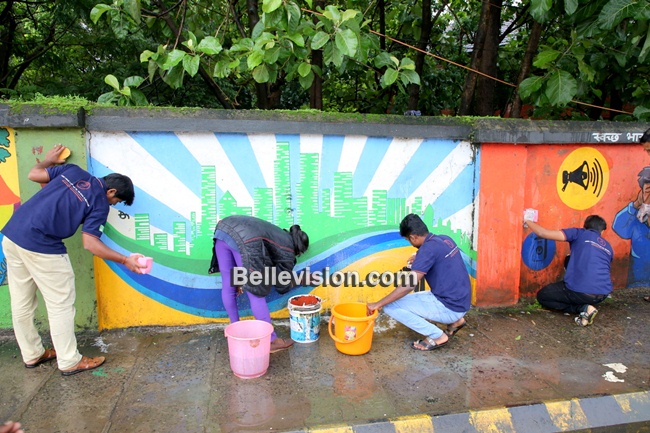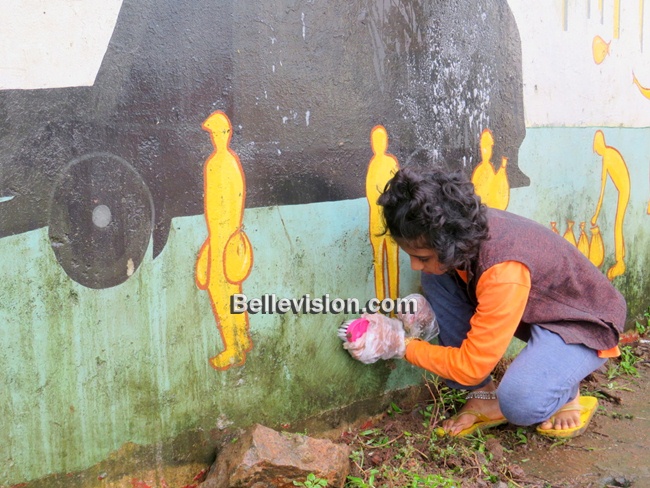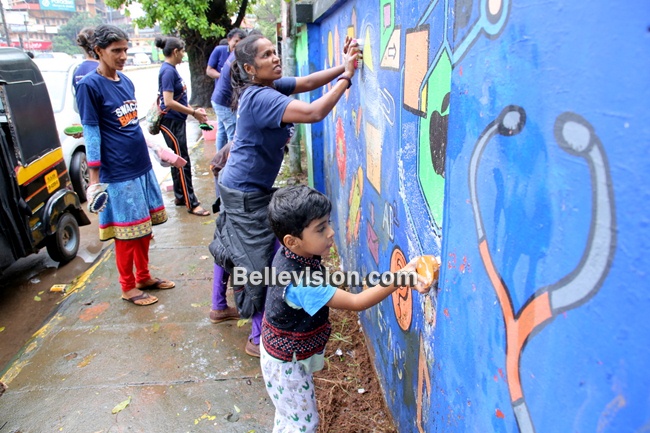 Swathi Ram, National Executive, Youth for Seva, Bengalurue was present as a special invitee.
On this occasion, Sulatha Bhat, Rajiv Chandrashekar, Rajesh B K, Balakrishna Bhat, Subhoday Alva and others were present. Captain Ganesh Karnik welcomed and introduced the guests.
Speaking on the occasion, Swami Satyeshananda said, 'Swami Vivekananda said, this land on which one is born is real god and we need to worship it. Through Swacchata Abhiyan here real worship of our Motherland is taking place. This will benefit the individual as also nation. Cleanliness is Godliness. Through this Abhiyan we also become pure in heart and our welfare is assured.'
Participating as special invitee Swathi Ram said, 'Since we have neglected cleanliness for centuries, today this Abhiyan has become necessary. No work is inferior. It's our mental attitude that makes a work superior or inferior. I am glad & proud to note that every week, volunteers assemble under the guidance of Ashrama and take part in this Abhiyan. May this motivate other cities and citizens too?'
After the flagging off, Swamis took up brooms and started cleaning the area along with volunteers. Swami Ekagamyananda divided the volunteers into 4 groups and briefed them about the work. At first, the auto drivers of Sri Krishna Bhavan Auto Stand cleared a black spot prone to littering near the auto stand and removed the stones scattered in the parking lot and levelled the ground. Pots with flower plants were placed there. Somanath Kulshekar, Naveen Monkey stand, Ganesh Bolar, Purushottam Maroli, Chandayya Maroli, and many other auto drivers participated. Another team of volunteers along with Kodange Balakrishna Naik cleaned the garbage lying in a corner of Light House Hill Road. Due to heavy rains the paintings and art works drawn on the compound walls of University College and Wenlock Hospital were faded & covered with moss. Volunteers cleaned the walls using water and rubbed them using brush. This will resume on next Sunday too. Fourth team of volunteers under Umakanath Suvarna cleaned the road dividers & placed new dividers.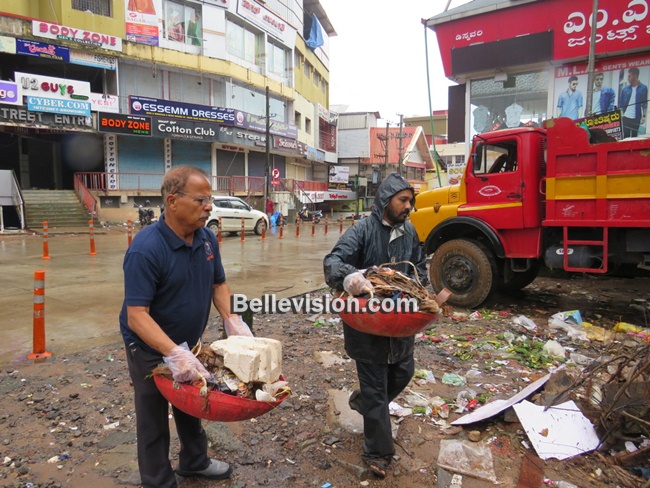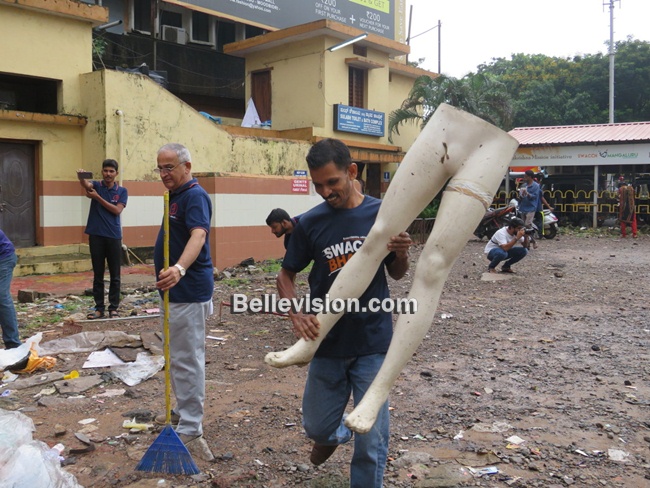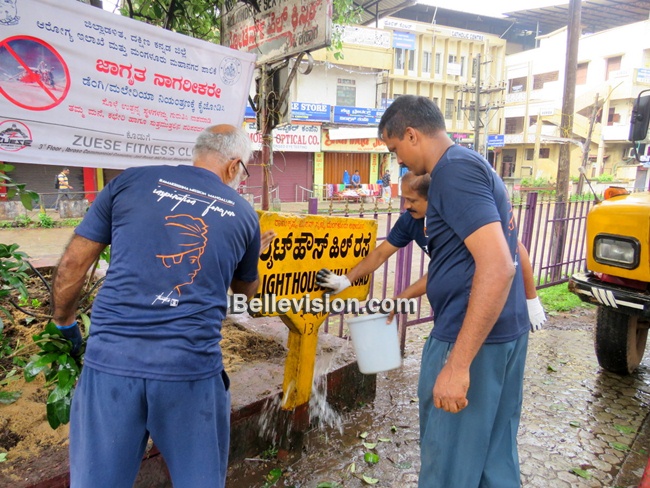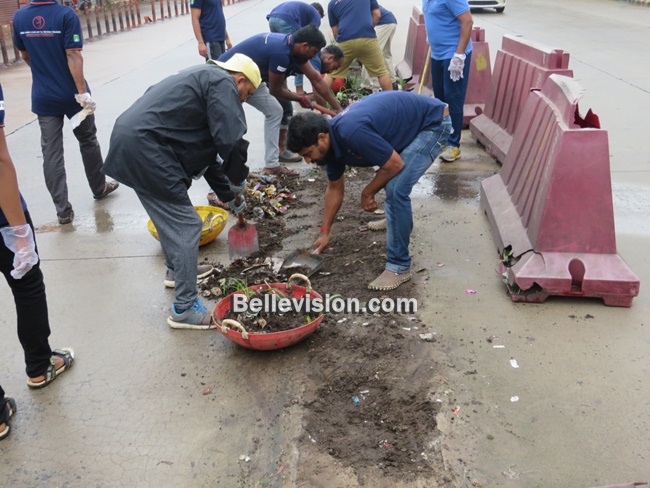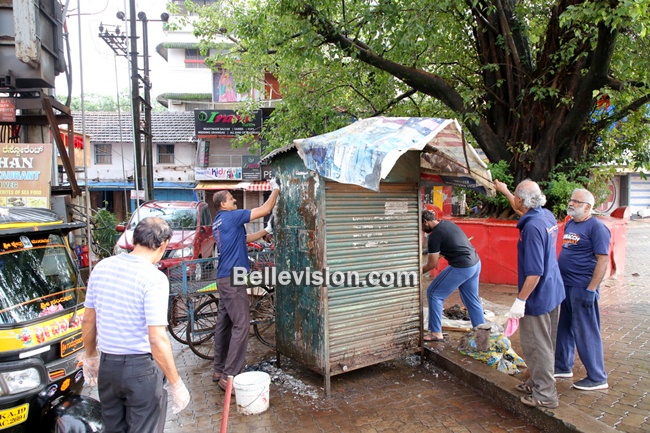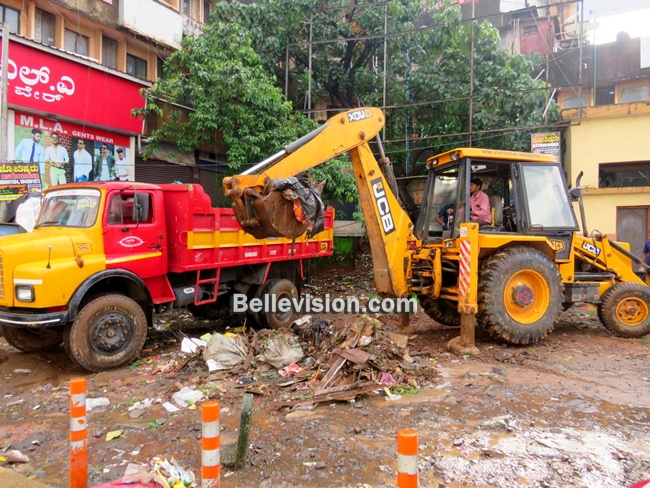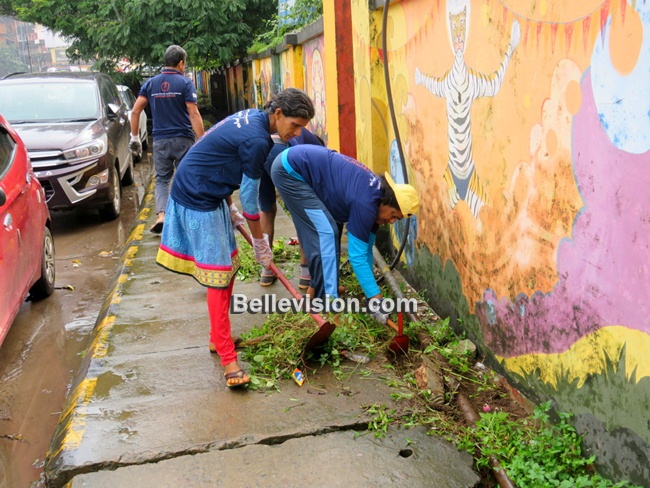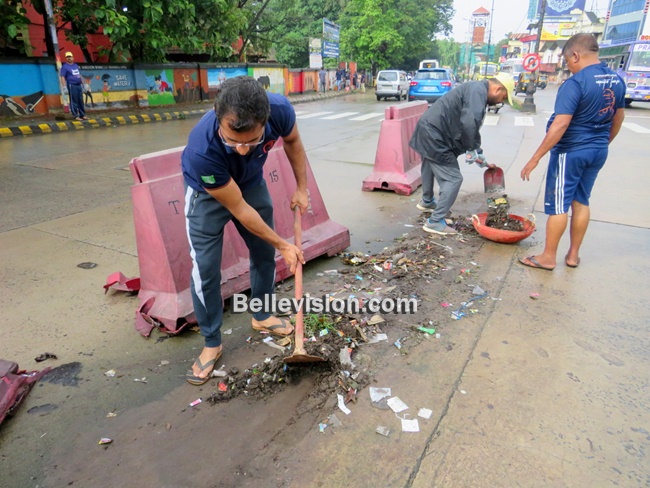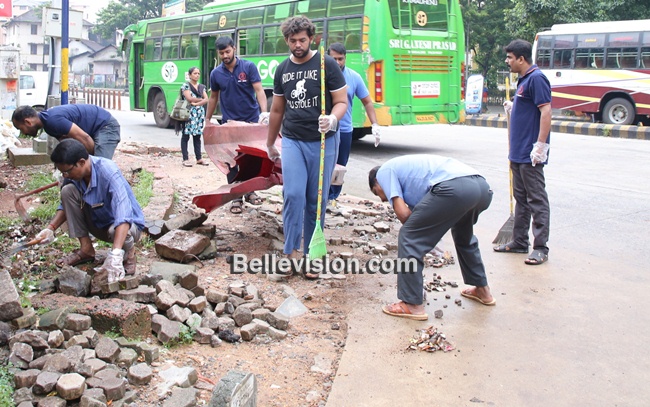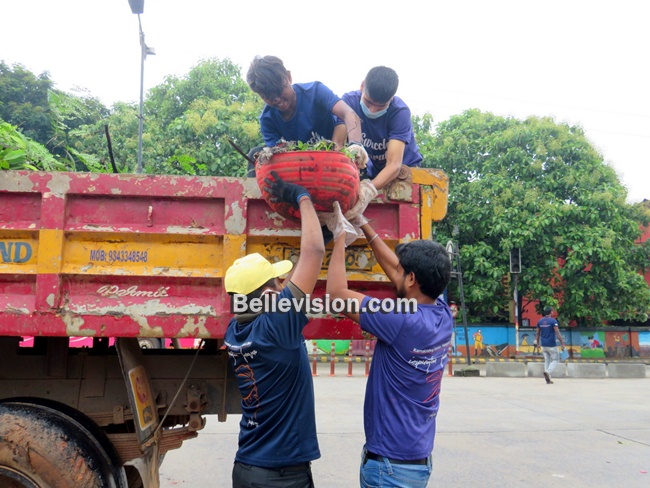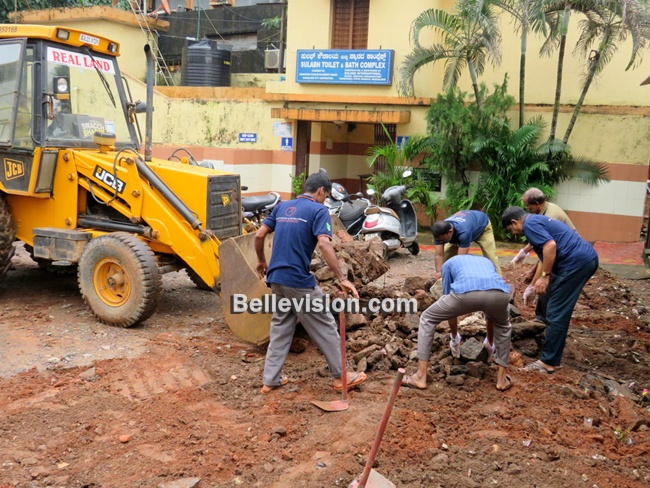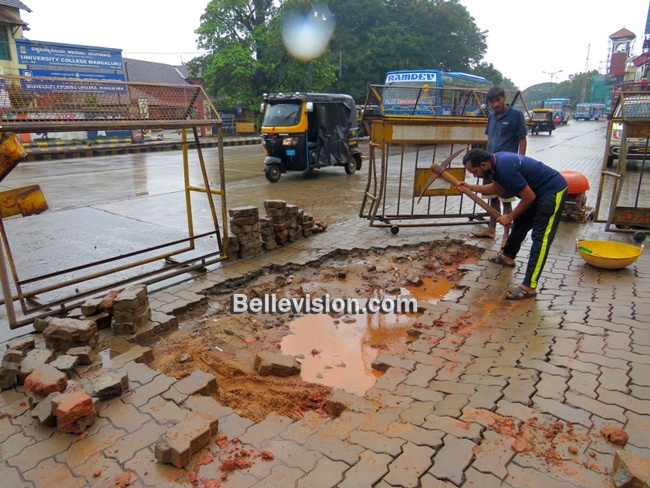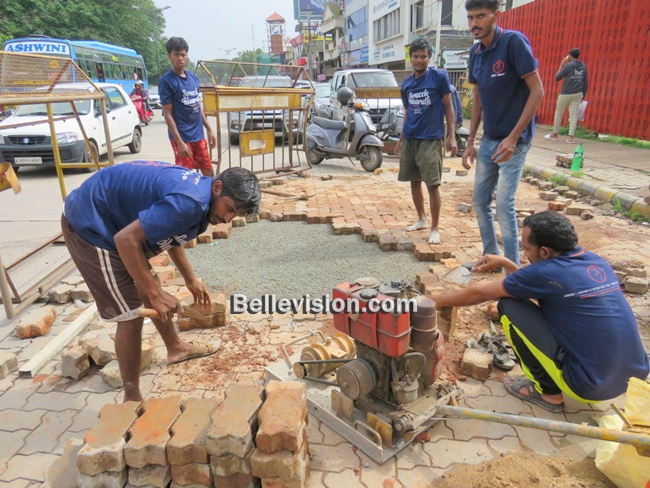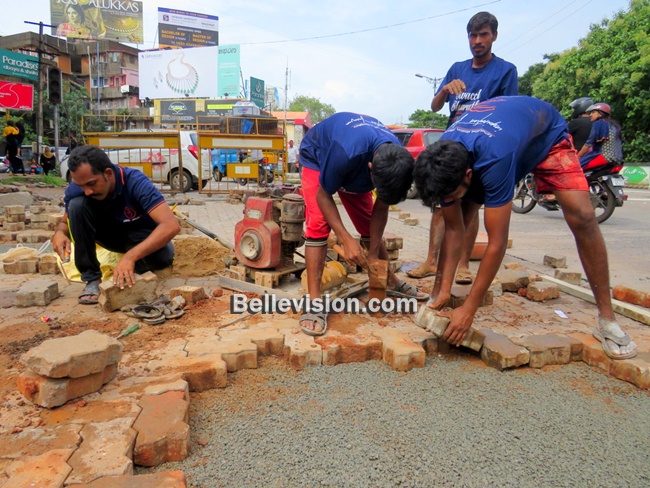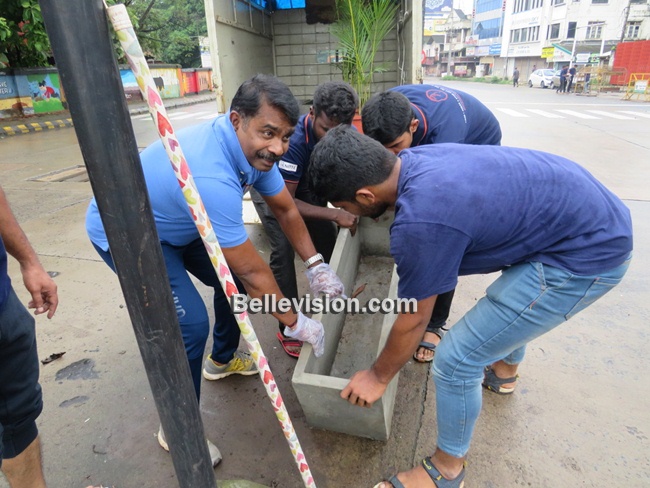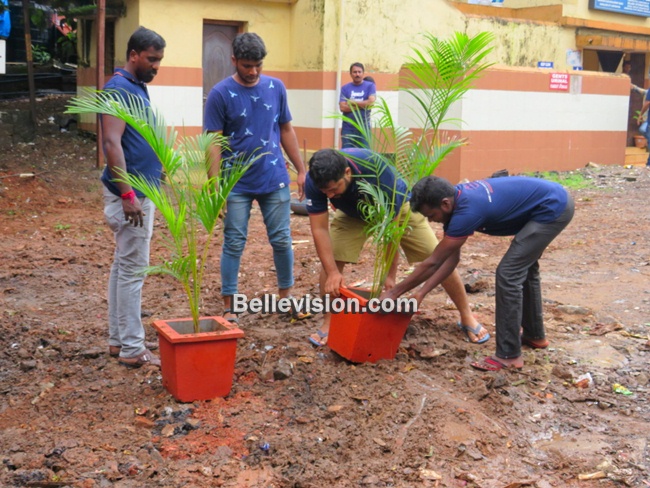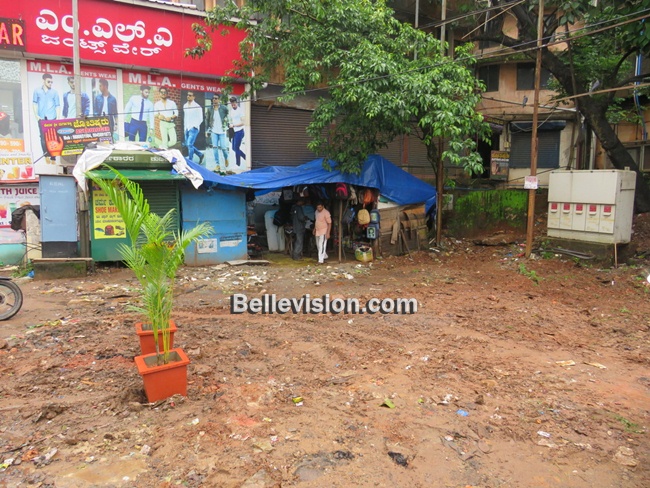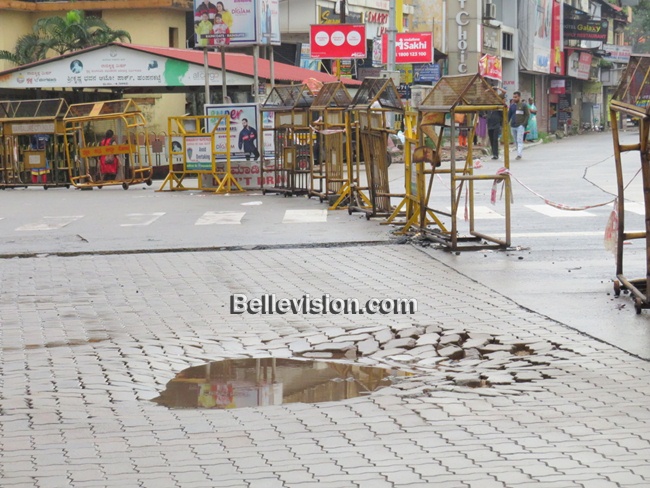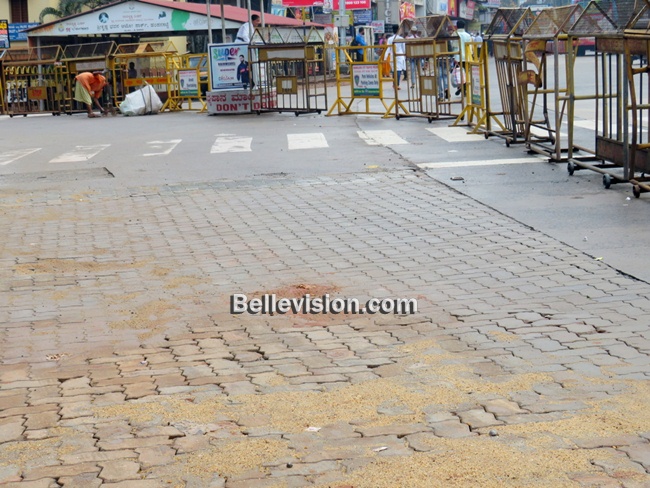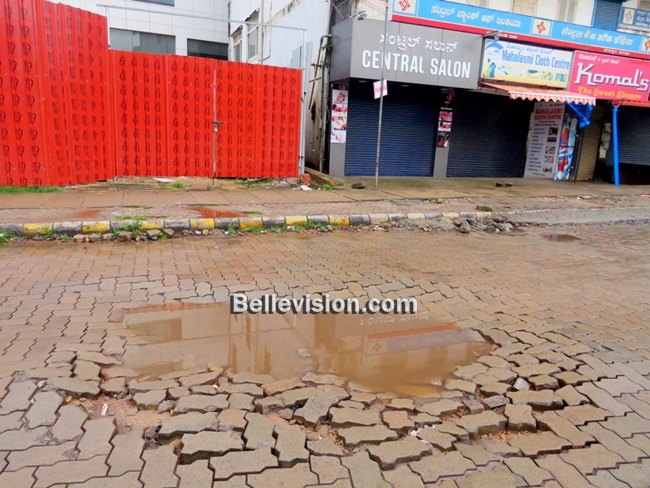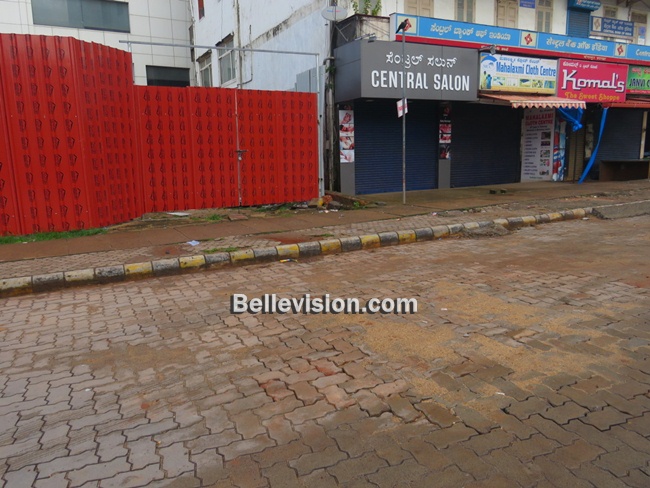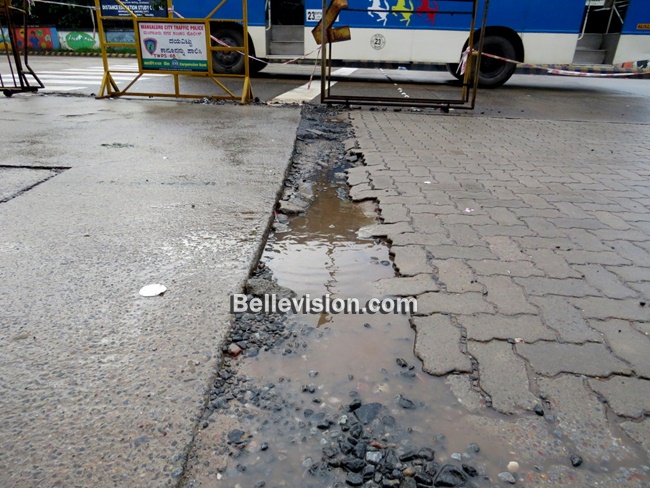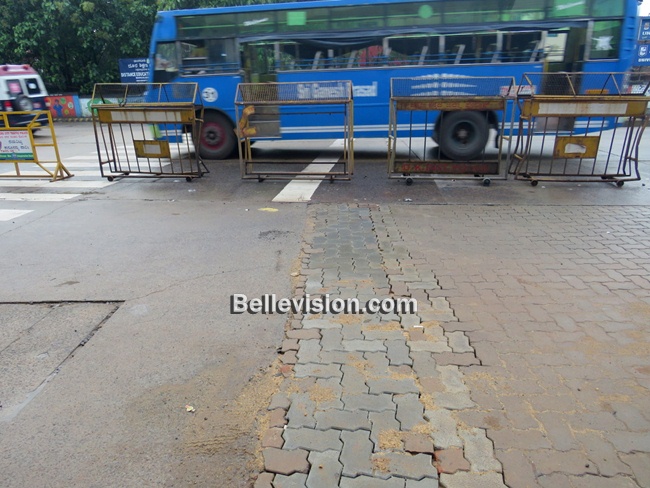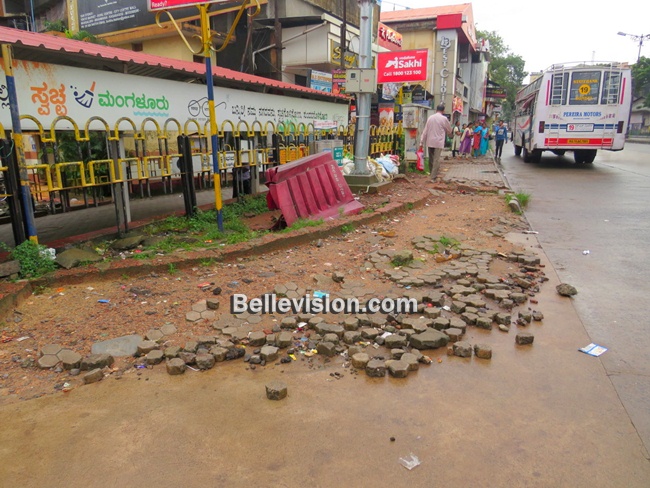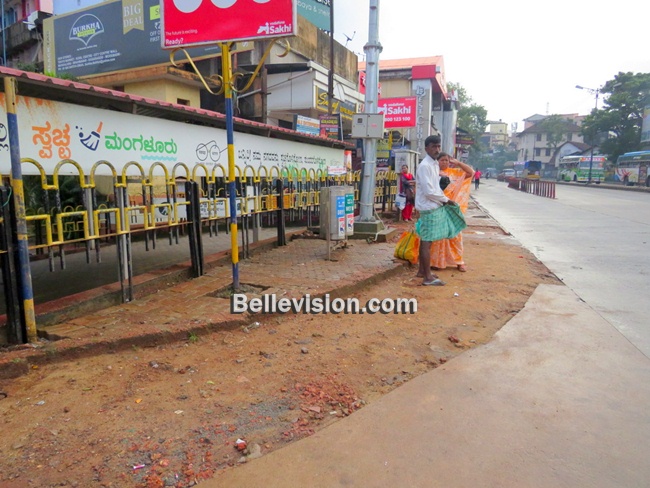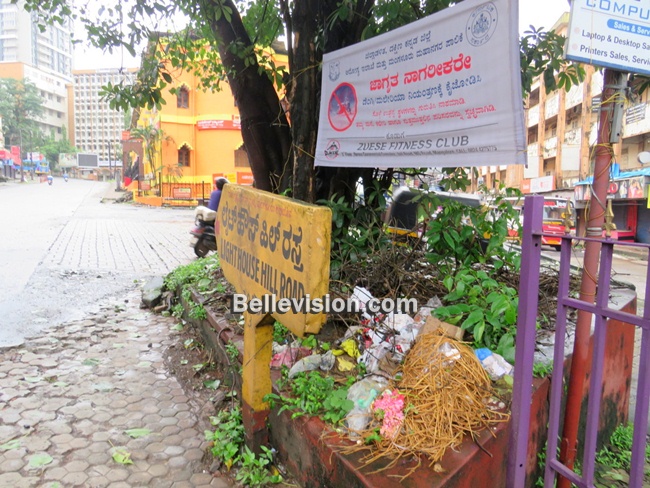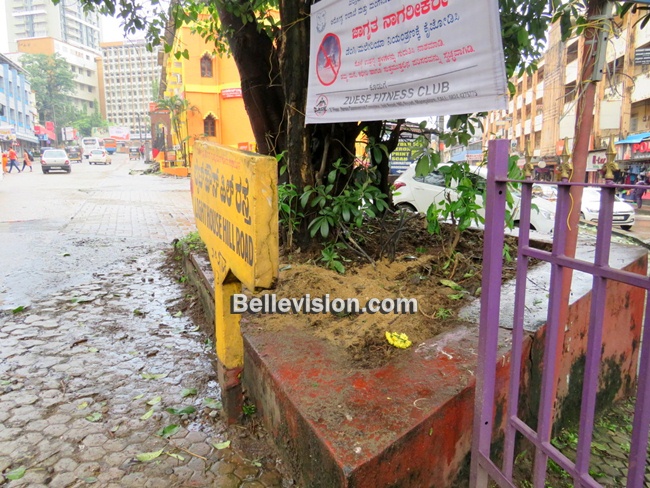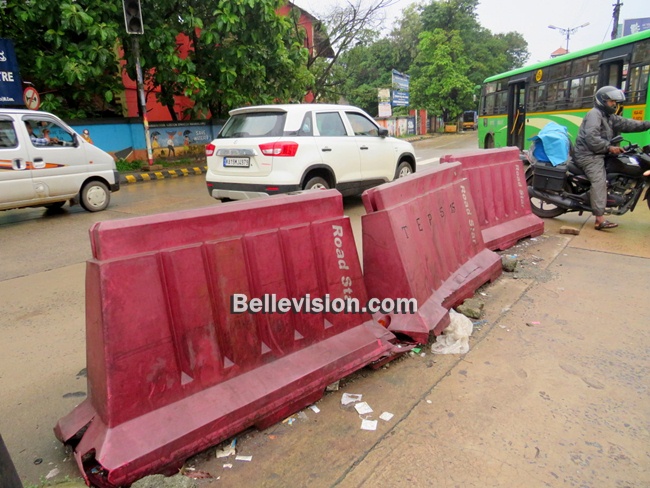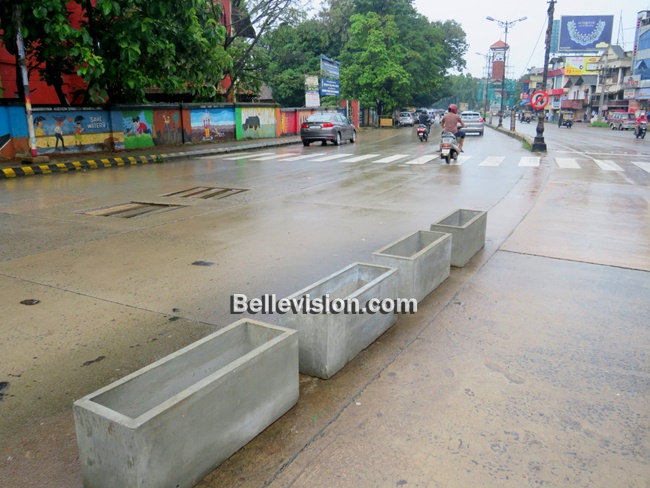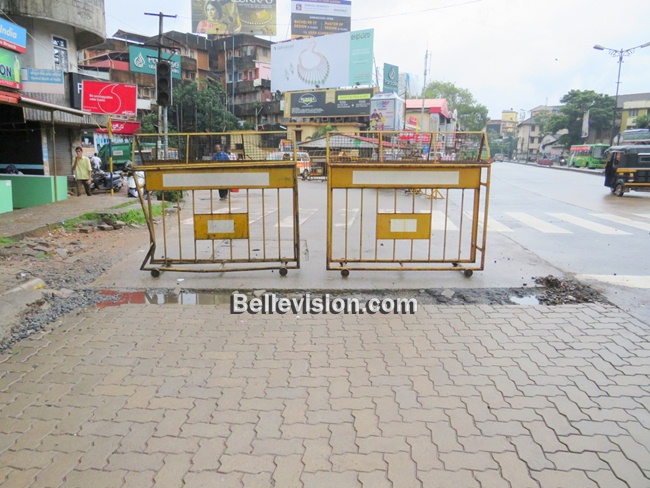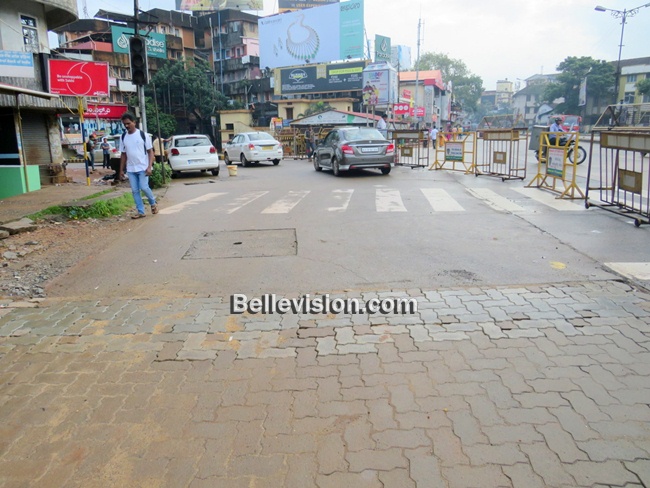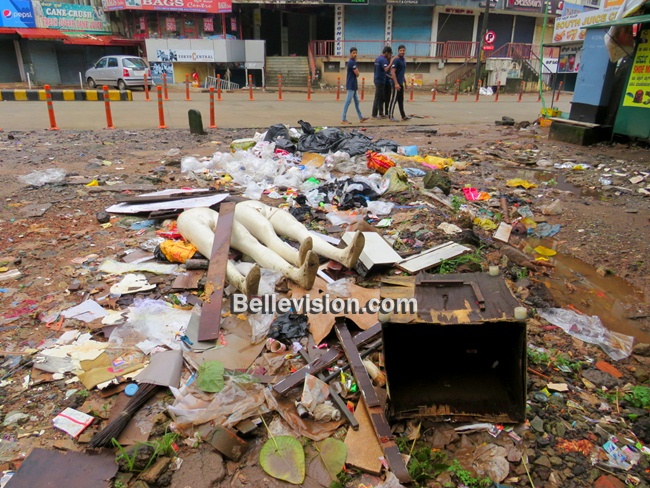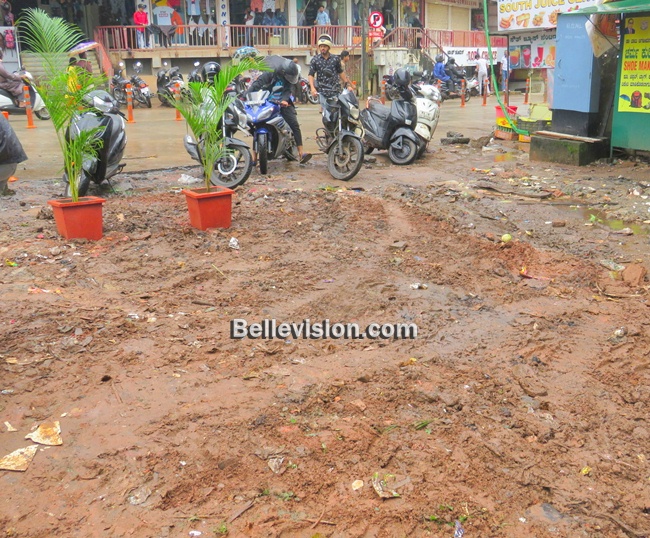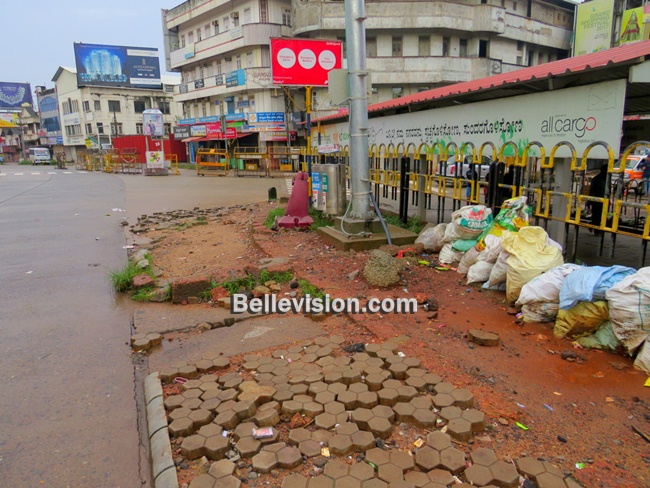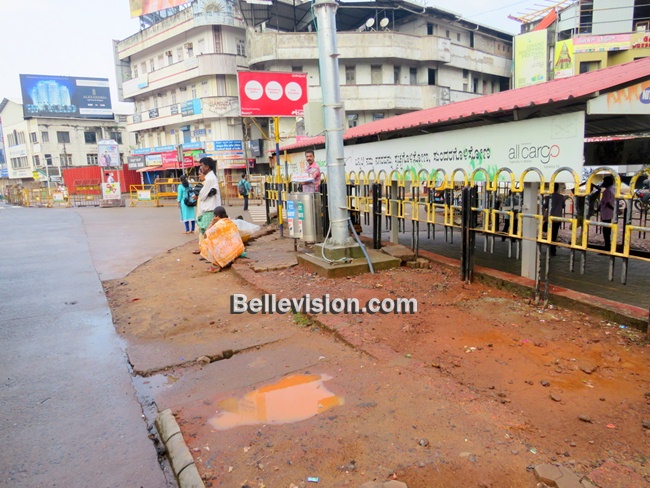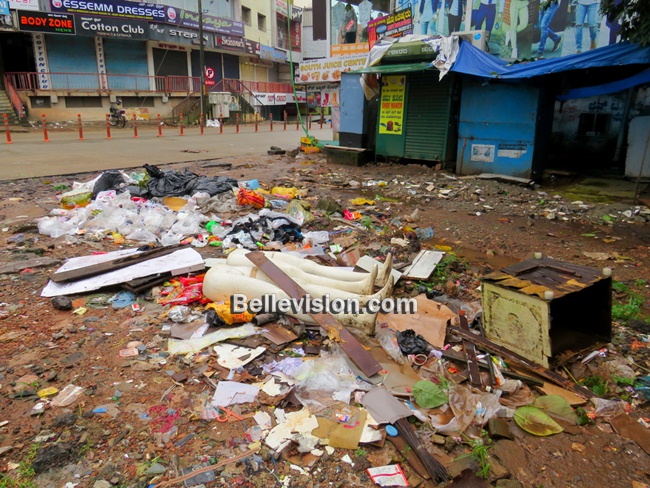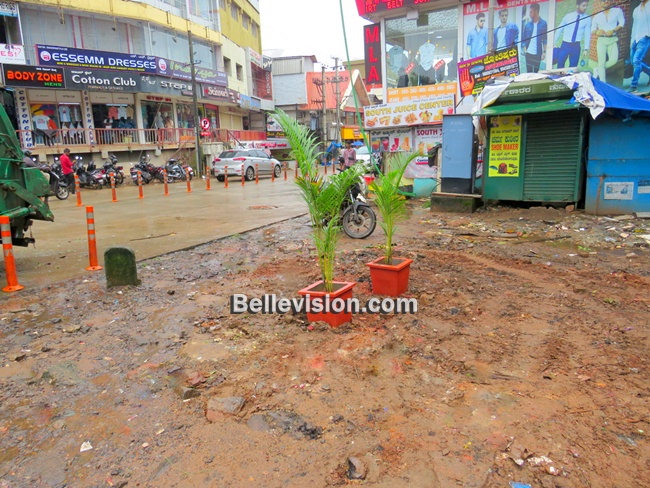 Road Repair: Due to poor engineering work, the interlock road opposite University College to the left of GHS Road was damaged and few accidents too had taken place. Hence, some volunteers of the Abhiyan taking help from experts removed the damaged tiles, and levelled the ground and fixed new tiles. This has enabled easy movement of traffic and benefitted pedestrians too. Many local residents & shop keepers have appreciated this work.
Local MLA Vedavyas Kamath has appreciated this initiative of Ramakrishna Mission. Umanath Kotekar and Dilraj Alva guided the volunteers in this work.
MRPL is sponsoring these drives.