Kundapur: 2 year old girl child allegedly kidnapped
Bellevision Media Network


Kundapur, 11 Jul: In a rather mysterious case, a two year old girl child who was sleeping beside her mother inside their house at Edamoge village in the taluk has been reportedly kidnapped at 4am on Thursday July 11.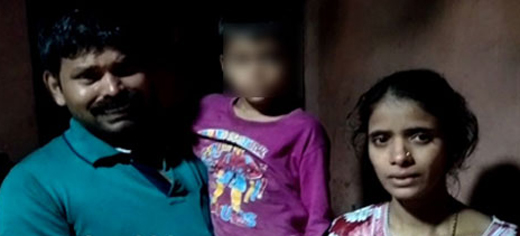 The kidnapped child is identified as the daughter of Kumti Beru Santhosha Naika, a resident of the extremely remote village of Edamoge.
The child was sleeping with the mother, the kidnappers entered the house through the left door and lifted the child from the mat. The mother woke up due to the slight movement of culprits and ran behind them begging them to give her child back. Both the masked kidnappers jumped into the nearby river Kubja and swam across it with the child and escaped towards Hosangadi.
Shankernarayana Police are investigating the case.