Titular Feast of Our Lady of Miracles celebrated with devotion and gaiety at Milagres Cathedral, Kal
By Richard DSouza

Bellevision Media Network


Udupi, 10 Jul: The Titular Feast of Our Lady of Miracles celebrated with devotion and gaiety at Milagres Cathedral, Kallianpur near here on Tuesday, July 2019.
Most Rev Dr. Gerald Isaac Lobo, Bishop of Udupi diocese concelebrated Eucharistic mass along with Very Rev Fr. Valerian Mendonca, Dean of Udupi, Very Rev Fr. Denis D'Sa, Dean of Udupi, Very Rev Dr. Lawrence C D'Souza Rector of the Cathedral and Dean of Kallianpur with around 26 priests.
In his homily, Rev Fr. Anil D'Souza, parish priest of Our Lady of Fathima Church, Parempalli, said that since 341 years, the parishioners of Milagres got plenty of favours through the Our Lady of Maracles from the God and showered blessings. There was huge faith and devotion with our beloved Mother by the parishioners since 341 years and same faith still prevailed here by the people at large. Today, the church becomes Cathedral of the diocese blessed by our mother. She has been the role model to keep faith on her with God almighty.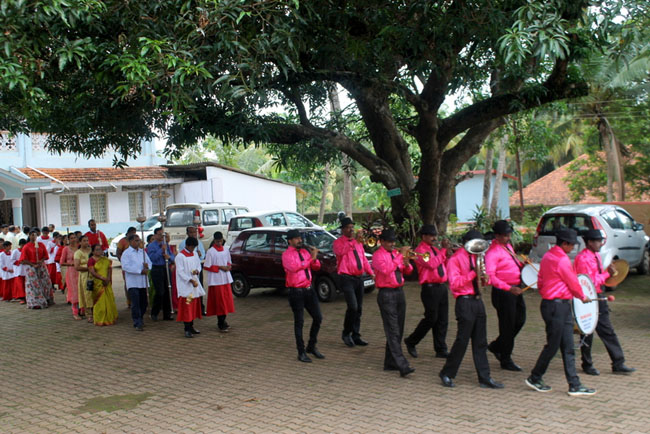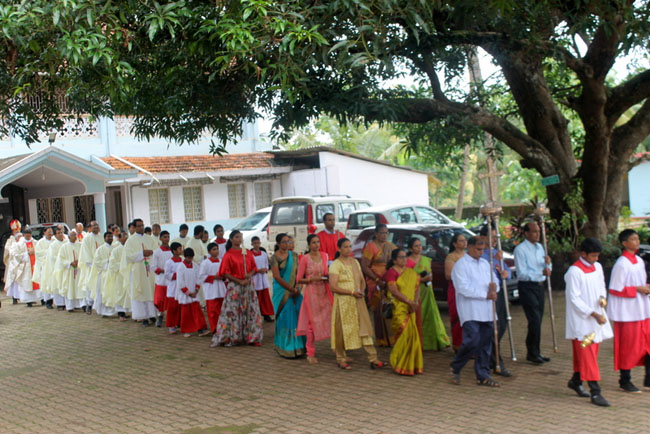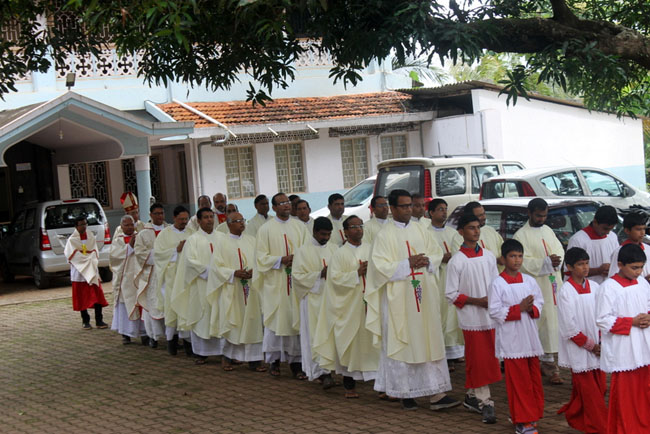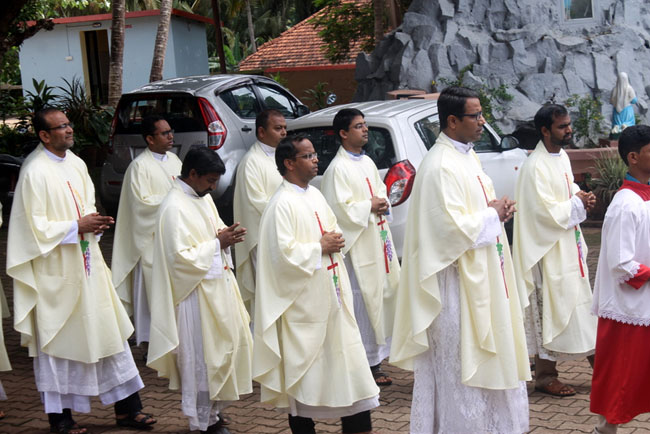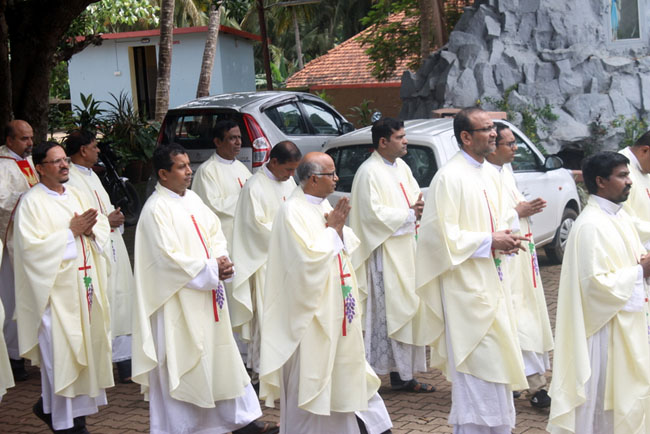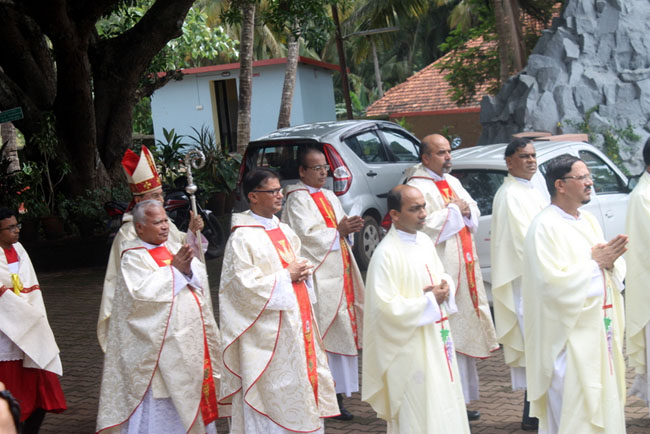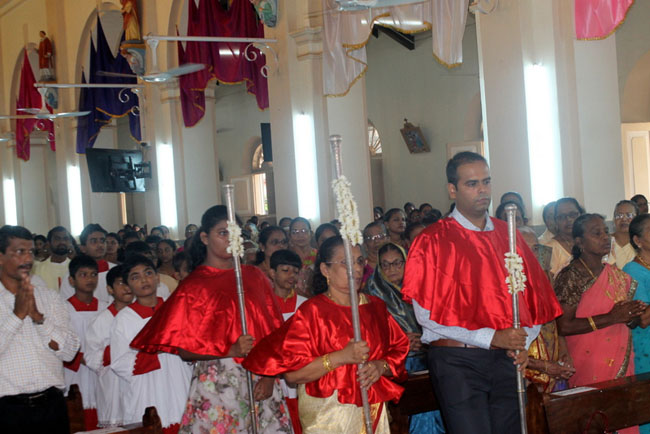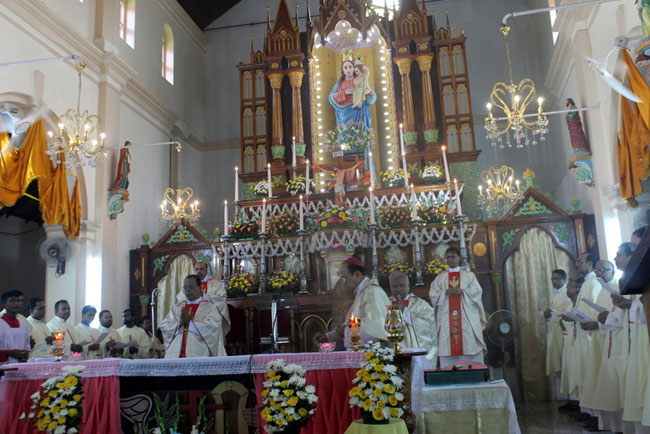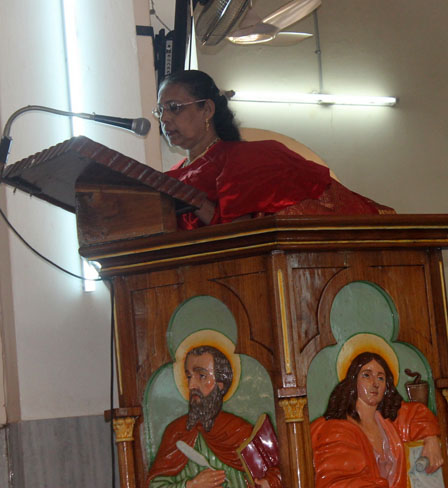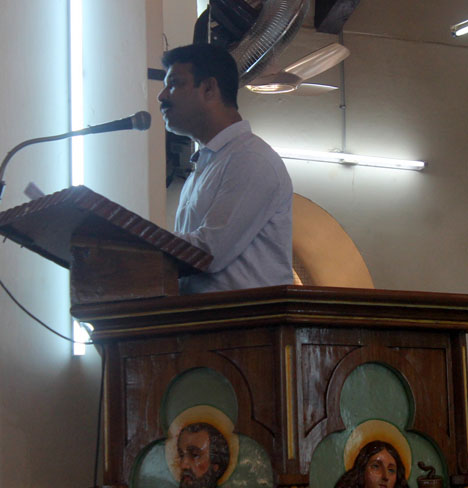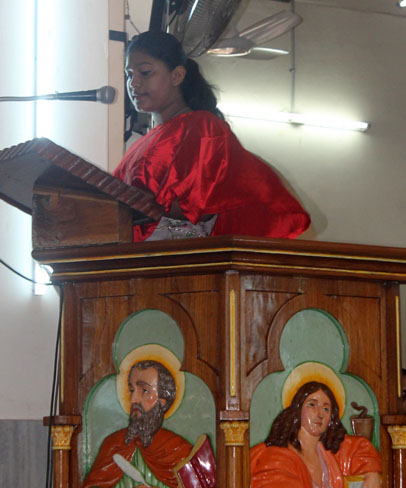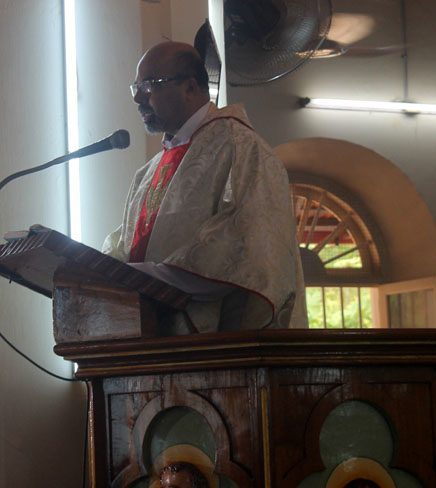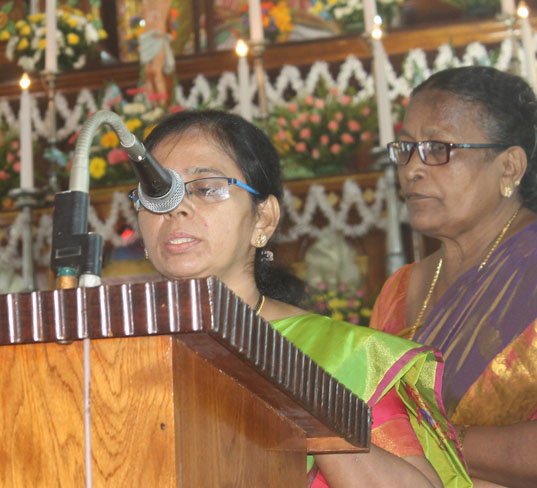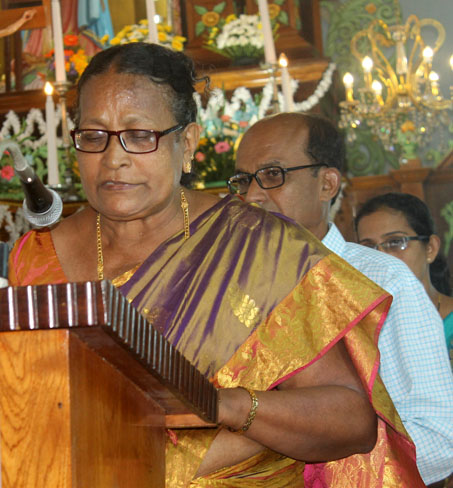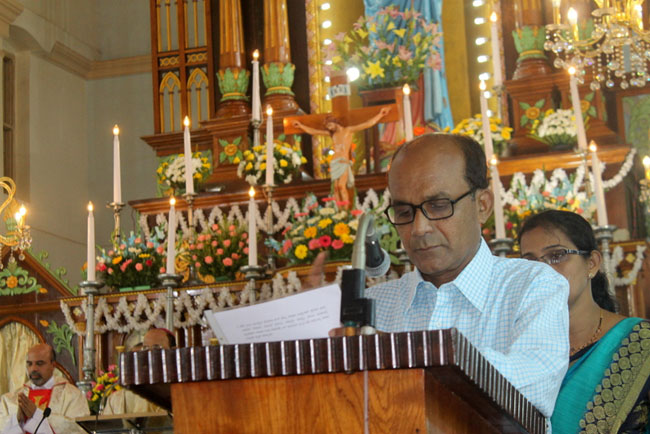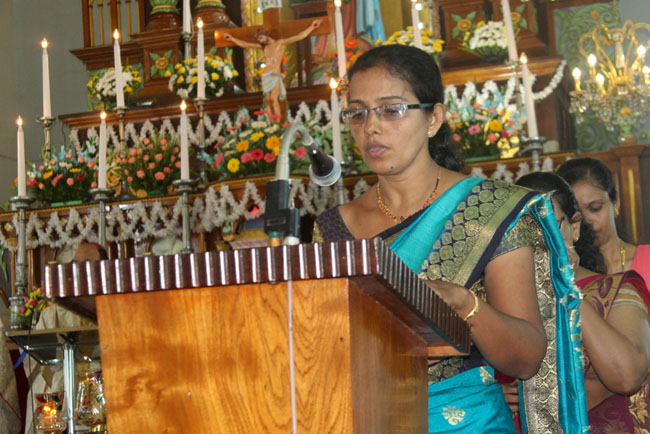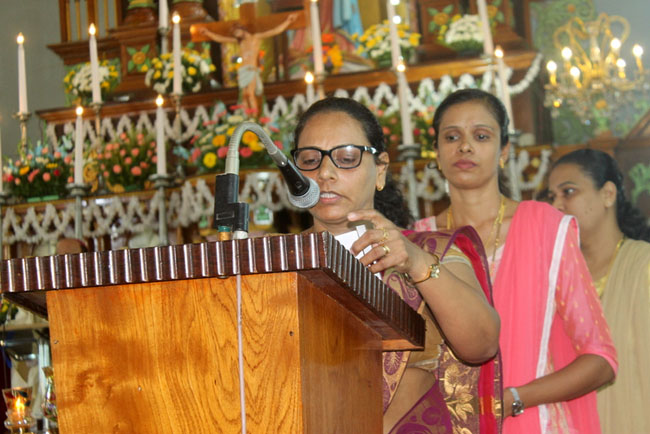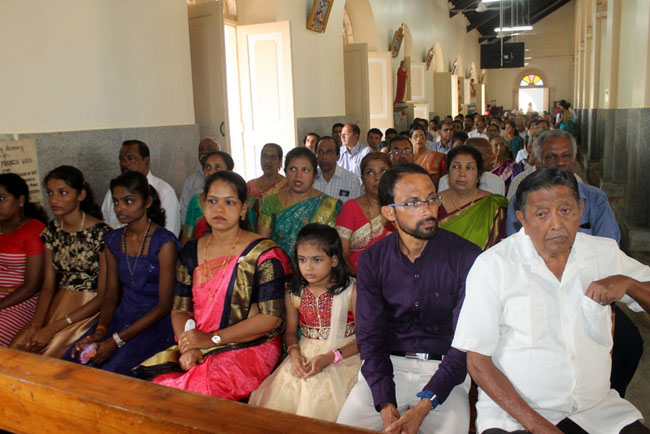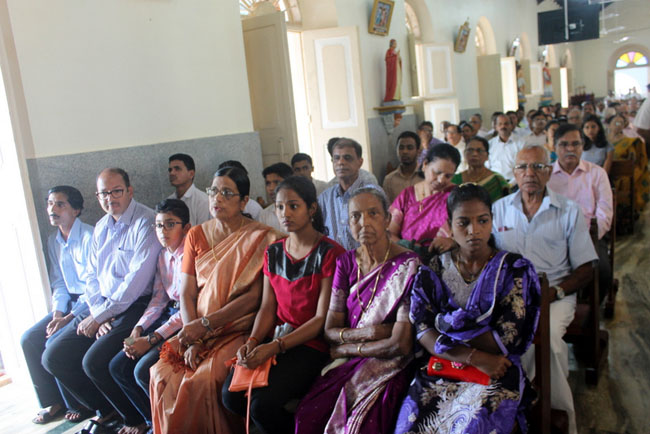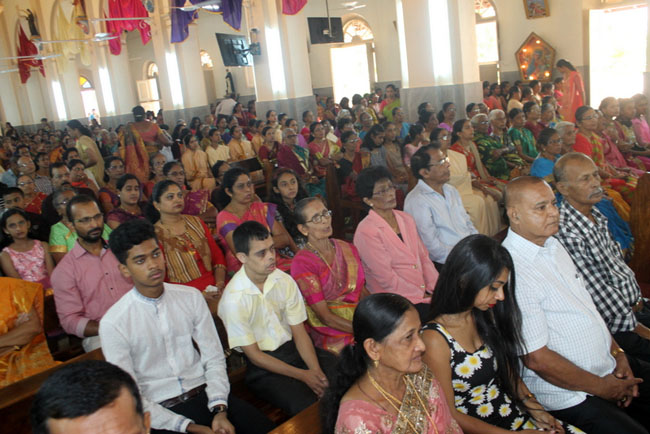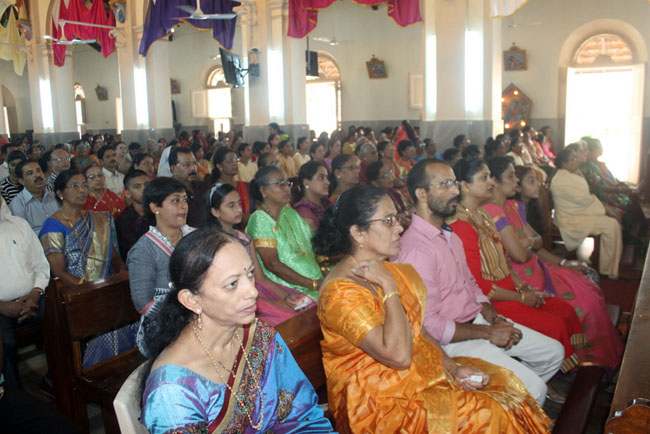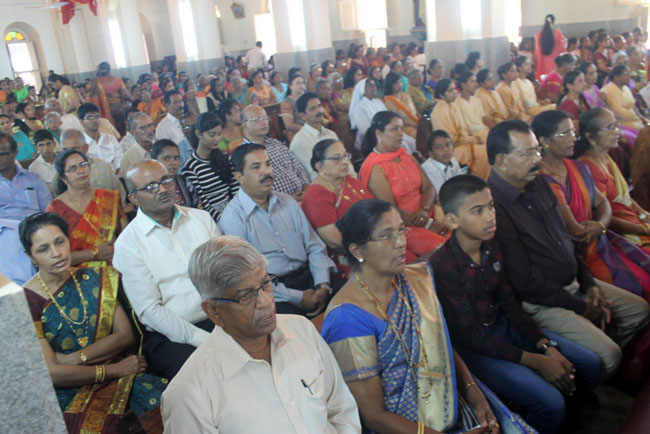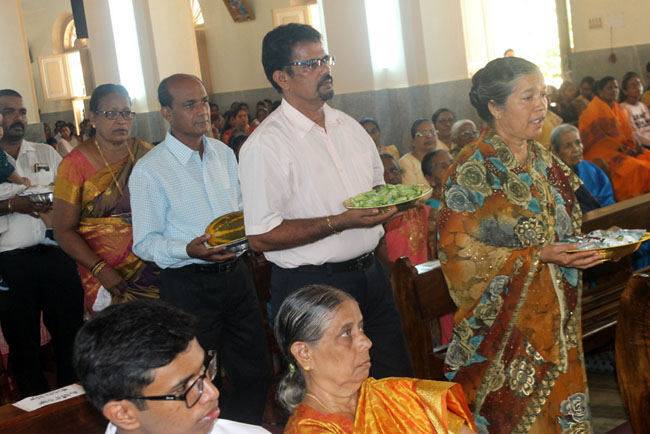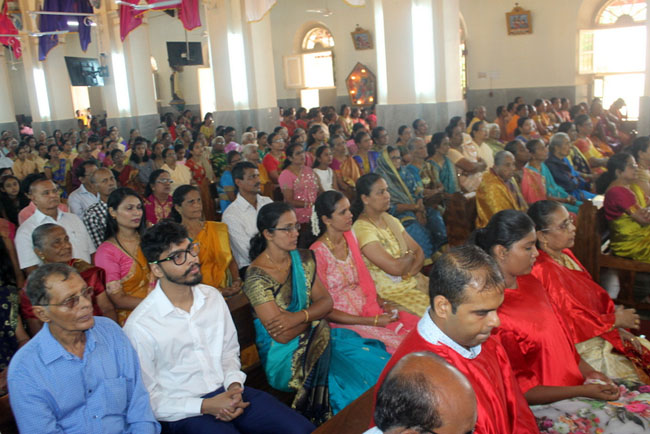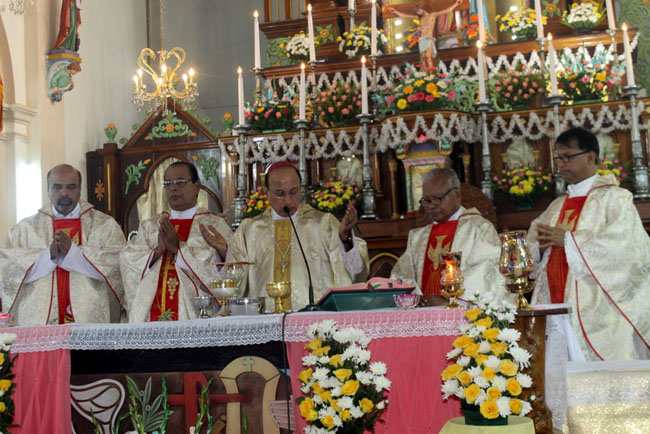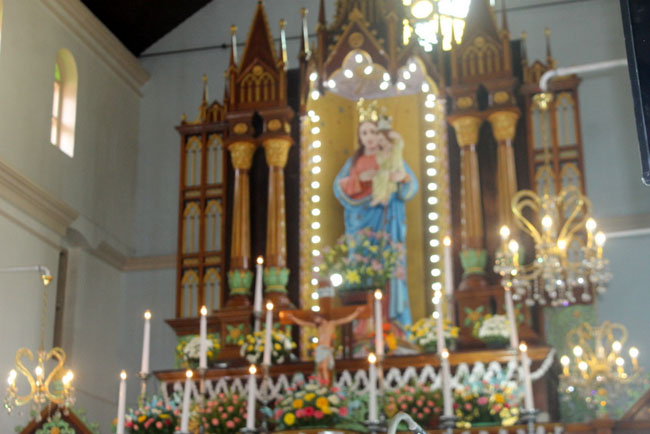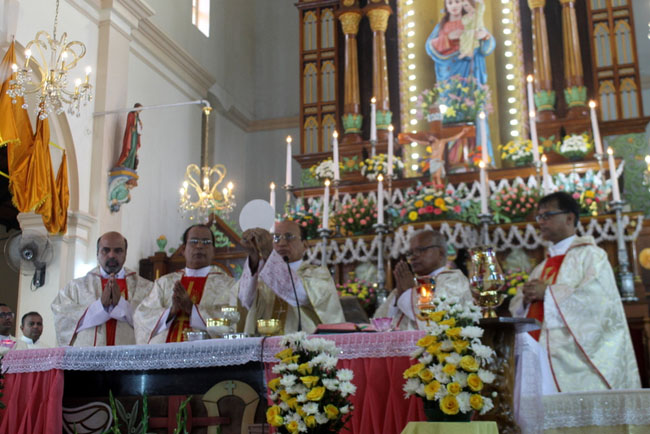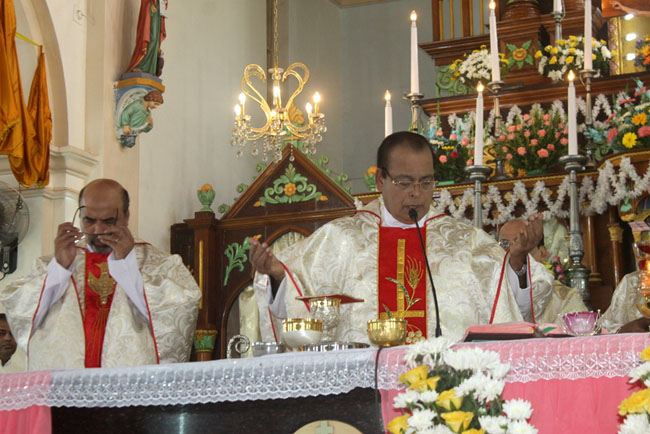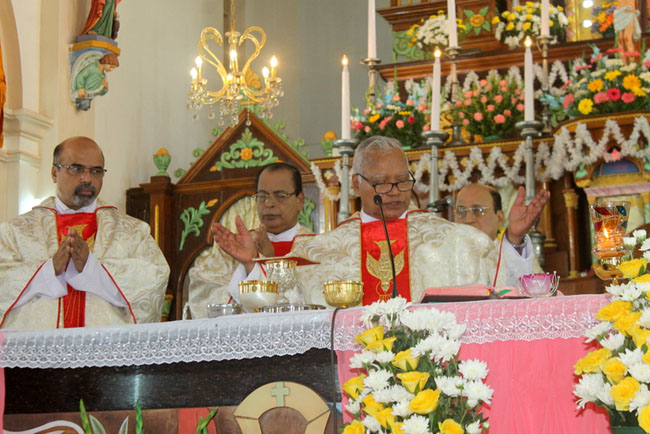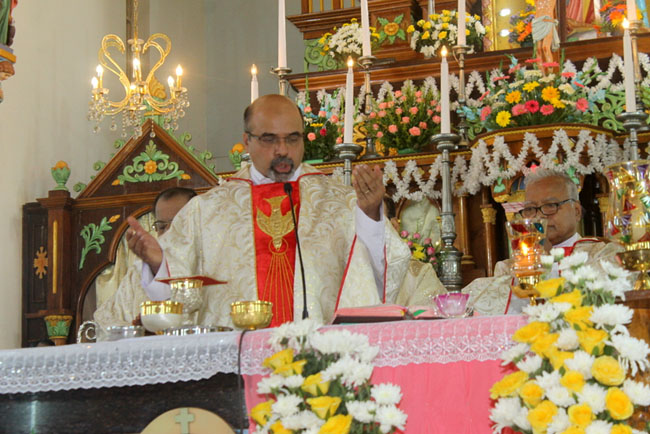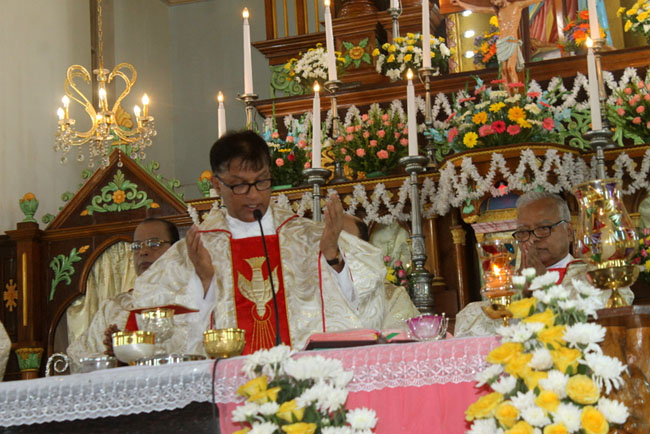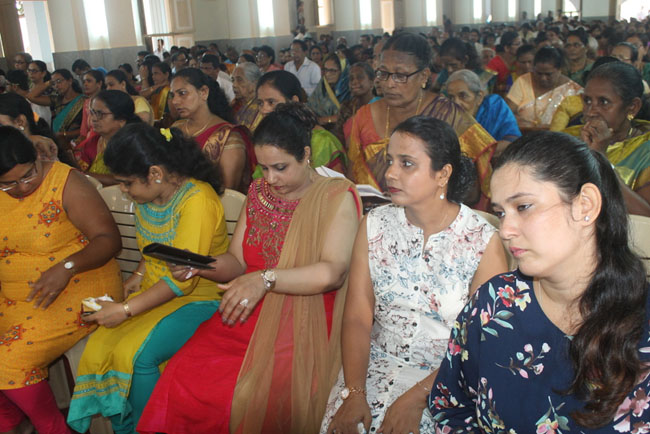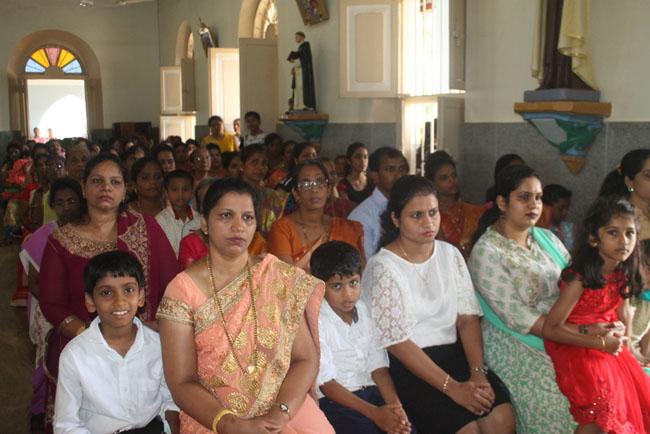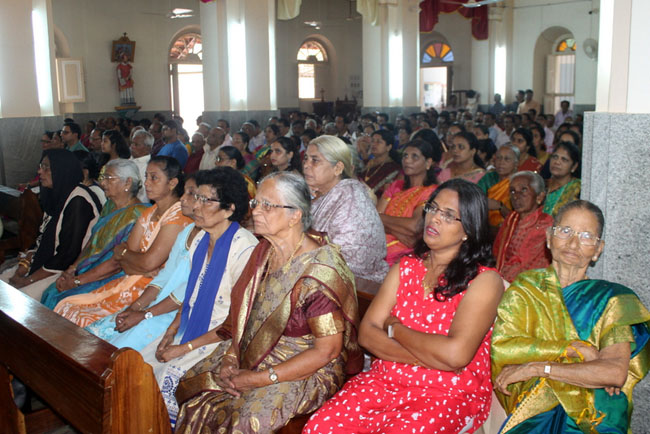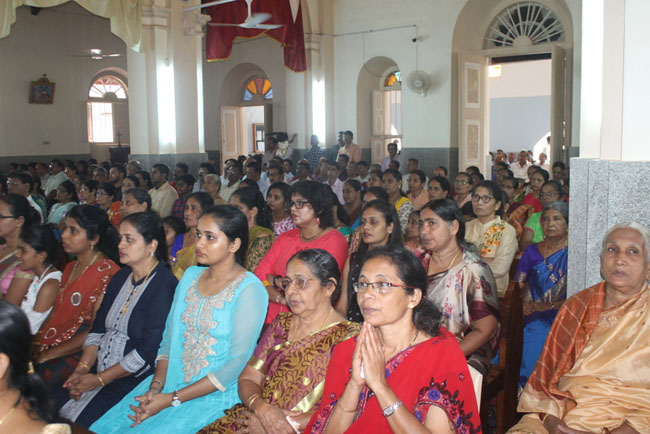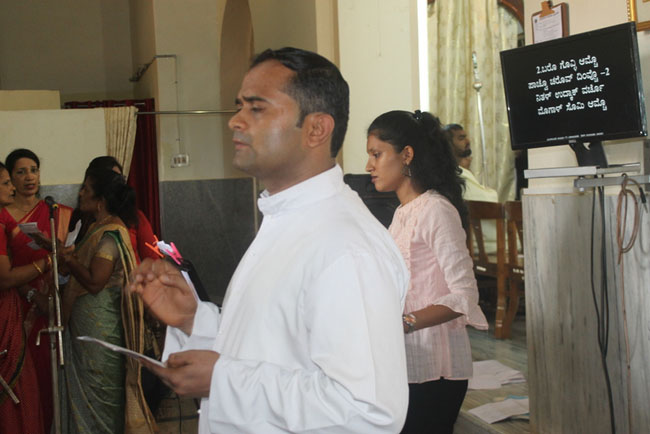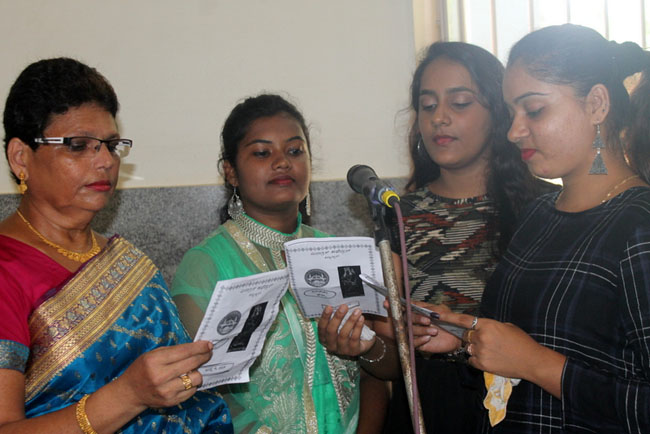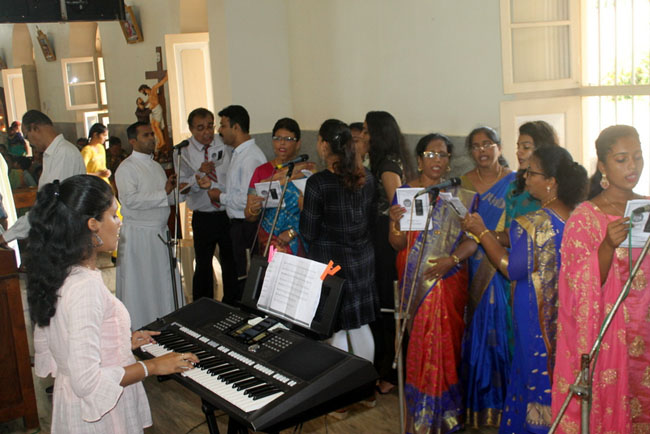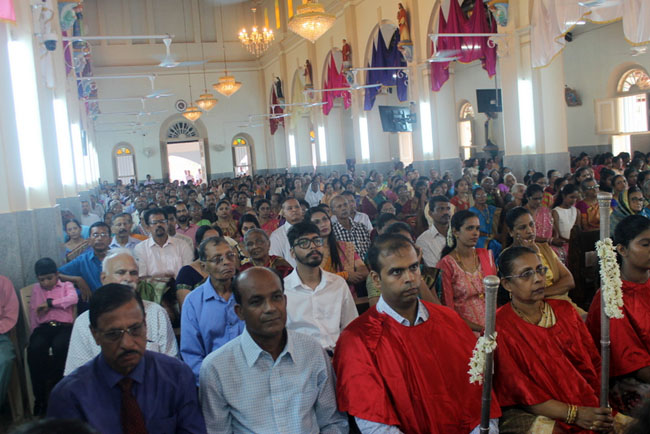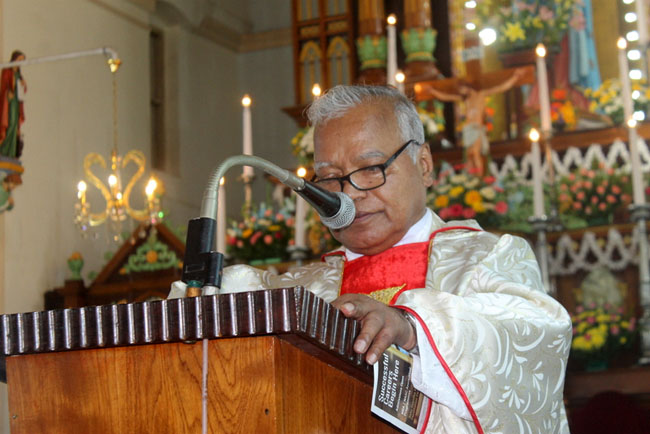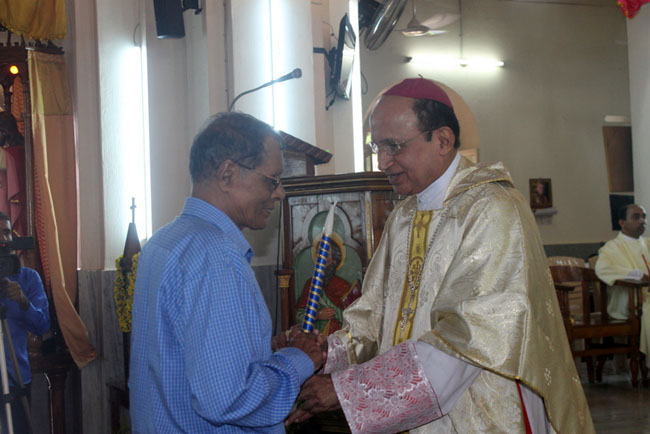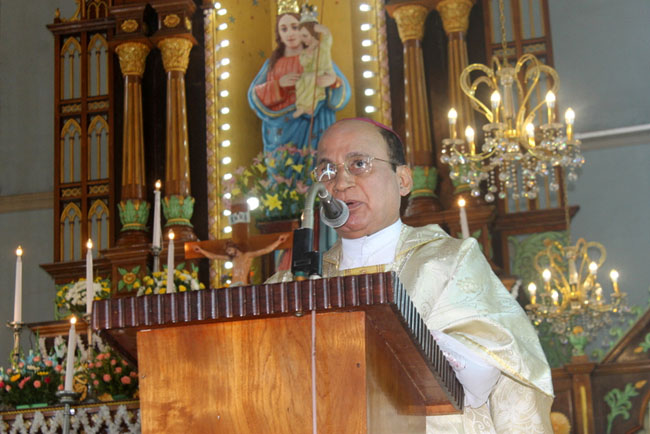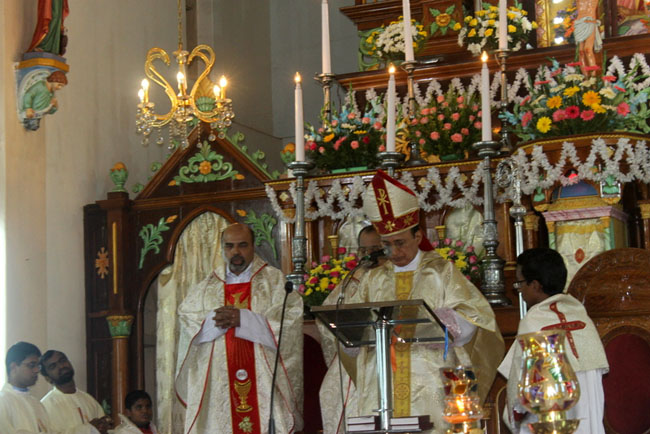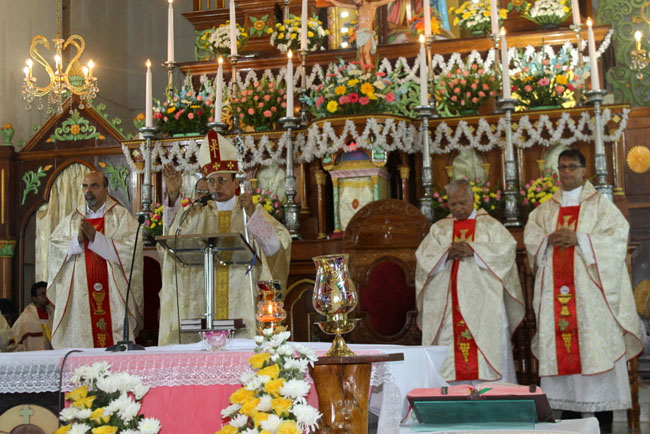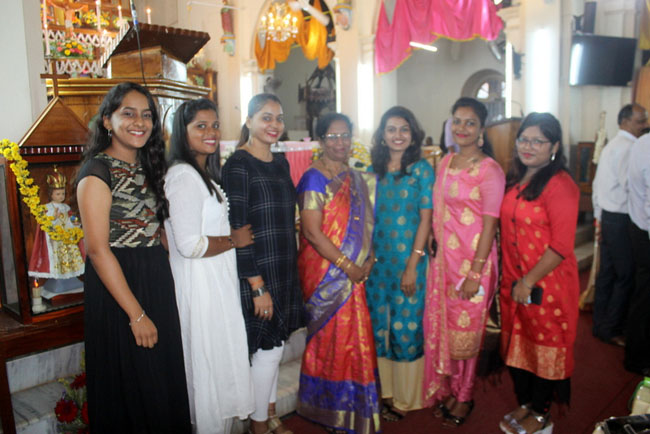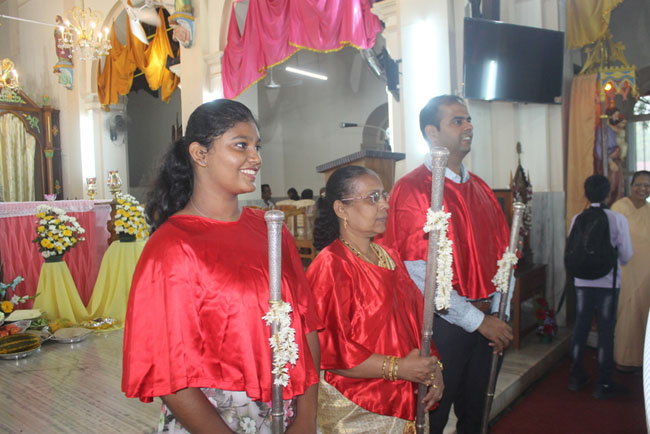 Large number of faithful devotees participated in the offerings. Under the leadership of Fr. Lancy Fernandes sj, beautiful choir accelerates the celebrations with devotion.
Very Rev Fr. Lawrence C D'Souza Rector of the Cathedral at the end of the mass gave gratitude to all concerned especially Bishop the main celebrant and all priests, pastoral council officials and others. He wished the parishioners and others on the occasion.
Bishop honored the main firgent (Sponsor) of the titular feast to Gilbert D'Silva, son of late A. J. D'Silva and Angeline D'Silva family with decorated candle who firgent of the feast since 71 years. Bishop also honored with decorated candles to other sponsors of the feast.
Bishop gave his festive message to the all parishioners as well as all concerned. He deeply concerned about lack of rain this year. Hence, at the end of the mass, he prayed for the rain along with huge number of faithful. Miraculously with few seconds after the end of prayer for rain, heavy rain poured all over and large number of faithful praised for the Our Lady of Miracles for the miracle that heavy rain within few seconds. The poured heavy rain lasted for more than half an hour with strong winds and showers which was heaviest rain in this rainy season.