'Rape victim to get support to continue studies': Shyamala Kunder
THE HINDU


Mangaluru, 09 Jul: The 18-year-old gang-rape victim from Puttur will receive support from the National Commission for Women and the State government agencies to continue her studies in any college outside Dakshina Kannada, said NCW member Shyamala Kunder here on Monday.
Talking to presspersons after meeting the victim, Ms. Kunder said the girl was distraught after the video of the rape became viral three months after the incident.
The girl had stopped going to college and even contemplated ending her life.
The victim and her younger brother, who is in second PU, have not gone to their colleges for the last few days.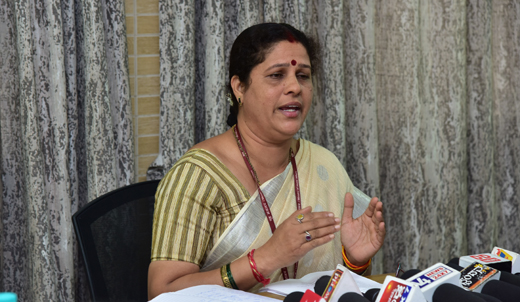 During her 45-minute discussion, Ms. Kunder convinced the victim to continue her studies and the latter expressed her desire to study outside the district.
"All arrangements will be made for her to study in a college of her choice and realise her dream of becoming a civil servant," Ms. Kunder said, while stating that the girl, a studious student, became the victim as she was friendly with her classmates.
Ms. Kunder said, the victim was the eldest of two children. Their mother has been supporting the family after her husband's desertion a few years ago.
Her mother earns a living by rolling beedis.
The victim and her family members have been confined to their house after the videos became public.
Ms. Kunder said the college, where the victim studied, had a five-member committee to look into such instances.
"The college had no such incident in the past," she said and added that she has advised the college management to hold more awareness programmes.
The victim, who belongs to the Scheduled Castes community, on Tuesday, will receive a cheque for Rs 4,12,250 which is part of the compensation under the SC and ST (Prevention of Atrocities) Act.
She will also get compensation under the Karnataka Victim Compensation Scheme, she added.