Doha: MCA to confer Kala Puraskar on poet Melvyn Rodrigues
Bellevision Media Network


Doha, 24 Jun: Mangalore Cultural Association (MCA), Doha Qatar, during its recent annual general body meeting held here announced that renowned Konkani poet Melvyn Rodrigues has been chosen for this year's Kala Puraskar award.
MCA president Veena Rebimbus Pais informed that the MCA Kala Puraskar 2019 will be bestowed on Konkani poet, essayist, critique, orator, Konkani language activist, Central Sahitya Akademi Award winner Melvyn Rodrigues for his tremendous work in the field of Konkani literature.
The award consists of a shawl, Rs. 1,00,000, citation and a memento that will be conferred on Melvyn during the annual event to be held here on October 18.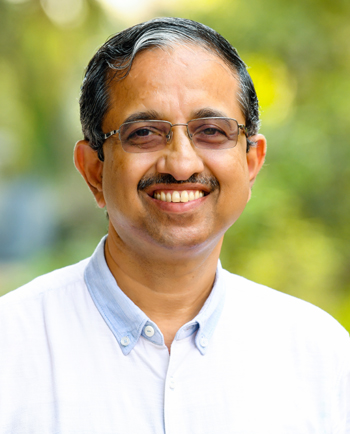 Melvyn Rodrigues presently works as director-operations at Daijiworld Media Pvt Ltd in Mangaluru. Prior to that, he worked as quality assurance auditor for 15 years in Middle East.
Melvyn is the founder of Kavita Trust which has organized more than 175 programmes on poetry and published 27 books till date. He is also the co-founder of Daiji Dubai and Mandd Sobhann. He presided the 14th All India Konkani Sahitya Sammelan held at Canacona, Goa in February 2019.
He has received numerous awards which include Central Sahitya Akademi Award for 'Prakriticho Paas' in 2011, Vimala V Pai Vishwa Konkani Poetry Award for 'Devi Ninkasi' (2016), Daiji Dubai Literary Award (2015), FKCA (Federation of Konkani Catholics Association), Bengaluru Award in 2013, Karnataka Konkani Sahitya Academy Honourary Award for Literature in 2006 and Konkani Kuttam, Bahrain Award in 2006.
Books and Albums by Melvyn Rodrigues:
Bhesam Zallim Kalliz (Novelite-1983), Moga Pello (Collection of Love Poems-1989), Kanni Zali Choli (Translation of Kannada Short Stories of Yashwanta Chittala, Publisher: Central Sahitya Akademi-1995), Fintam (Collection of Poetry-1996), Shabdulim (Collection of Essays-2003), Vaatt (Collection of Poems-2004), Dini Dini (Lyricist & Producer of music audio album-2006), Prikriticho Paas (Collection of Poems-2008), Vinchnnar Kavita (Collection of Selected Poems-2012), Devi Ninkasi (Collection of Poems-2015); Ugtem Mon (Collection of Essays-2016), Ugtem Daar (Translation of K S Narasimhaswamy's Kannada poetry into Konkani, Publisher: Sahitya Akademi -2018); Jivatallo (Translation of Chennaveera Kanavi's Kannada poetry into Konkani – Awaiting Publication).