Mangaluru: Make use of social media - Police chief asks public through LED display
Agencies


Mangaluru, 18 Jun: In order to display real-time information regarding traffic density, emergency and other messages, the Mangaluru traffic police had installed LED display board at junctions such as KPT, Nanthoor and Jyothi circle.
City Police commissioner Sandeep Patil, who is active on social media and makes use of online platforms effectively has now made use of the LED display board at these junctions appealing to the public to make use of social media and file complaints and provide information to redress their grievances.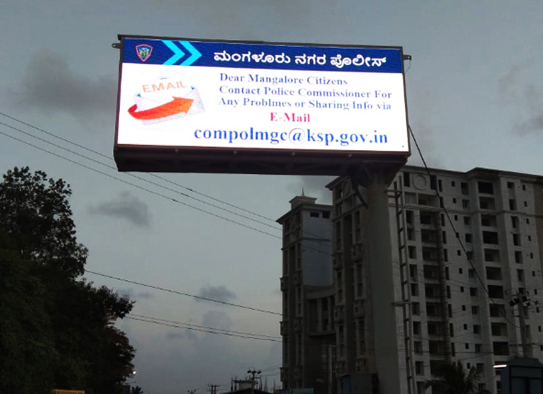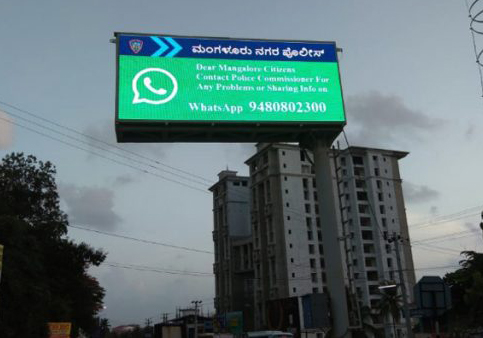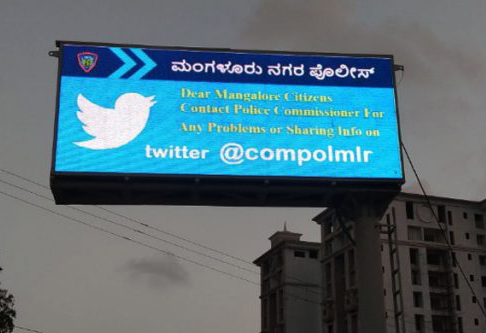 Compol is very active on Twitter and in his latest tweet said, "Have put up such public hoardings..trying to encourage people to use social media to give info or redress their grievances..brings in transparency & faster communication."
Henceforth, the public can post their grievances directly to the commissioner of police through mail – compolmgc@ksp.gov.in, twitter account @compolmlr and WhatsApp at 9480802300.