Mangalore: New ICYM Office bearers of Kulshekar Unit Take Oath of Assignments
By Avrel Martina Fernandes Secretary, ICYM, Cordel

Bellevision Media Network


Mangalore, 17 June 2019: The oath taking ceremony of newly elected cabinet members of Indian Catholic Youth Movement (I.C.Y.M), Kulshekar (Cordel) unit for the year 2019-20 was held on 16 June 2019 at Holy Cross Church, Kulshekar.
The ceremony began with the Holy Mass at 7 AM, celebrated by Fr. Victor Machado, Vicar of Cordel. The newly elected members took oath to work selflessly and faithfully serve for the betterment of the association.
After the mass, the distribution of assignments (Posts) was held at Frad Saib Hall at 8.30 AM. The programme began with prayer service conducted by the youths of ICYM. Vineeth D'Souza, newly-elected Vice President, welcomed the gathering. Ashel D'Silva, Secretary of ICYM Cordel 2018-19 presented the annual report. Rhea Sequeira appreciated the services of old cabinet members and wished them good luck in their future endeavours. Vernon Crasta shared his experience in ICYM and motivated the newly joined Youths to participate and involve themselves in the activities to be conducted for the next whole year.
The Director of ICYM Cordel, Fr. Victor Machado speaking at this occasion, thanked and appreciated the services given by the old cabinet members. He further said, 'ICYM provides an opportunity to become leaders for society. All must use such opportunity and work for the church as well as for the society'. Rahul Sequeira, newly elected President for year 2019-20, shared his views and thanked all the gathering.
Fr. Victor Machado-Director of ICYM, Cordel, Fr Lawrence Cutinha-Assistant Director of ICYM Cordel, Loy Noronha and Sathurnine Monteiro- Vice President and Secretary of Parish Patrol Council respectively were present for the programme. Anisha D'Souza anchored the programme. The programme ended with the ICYM theme song.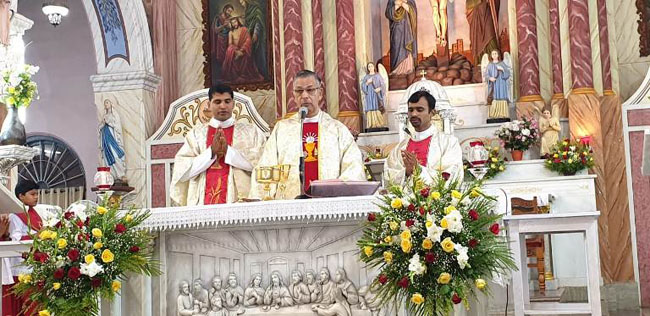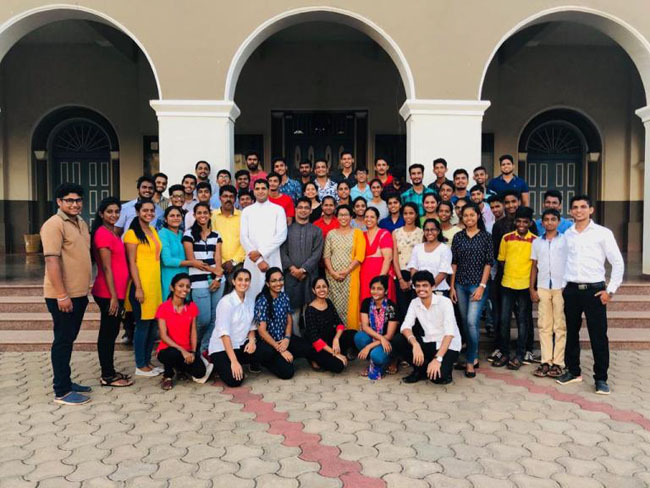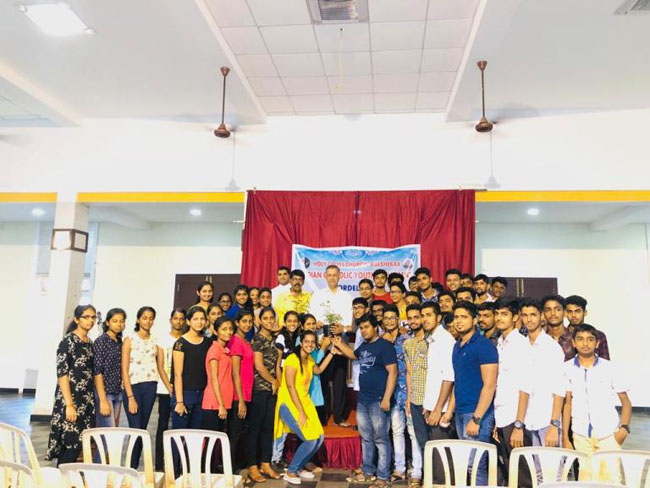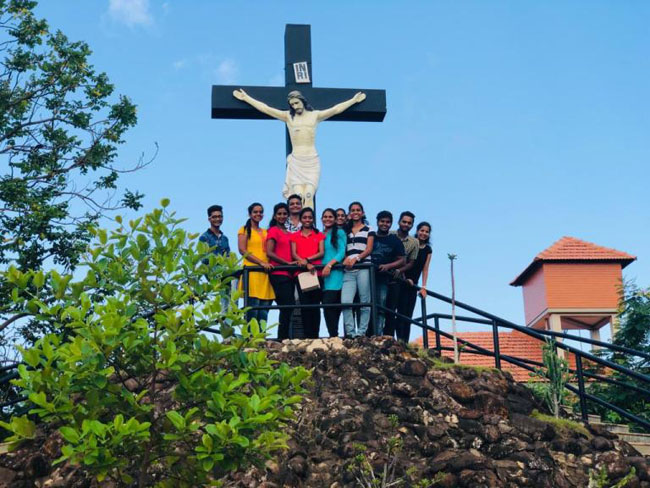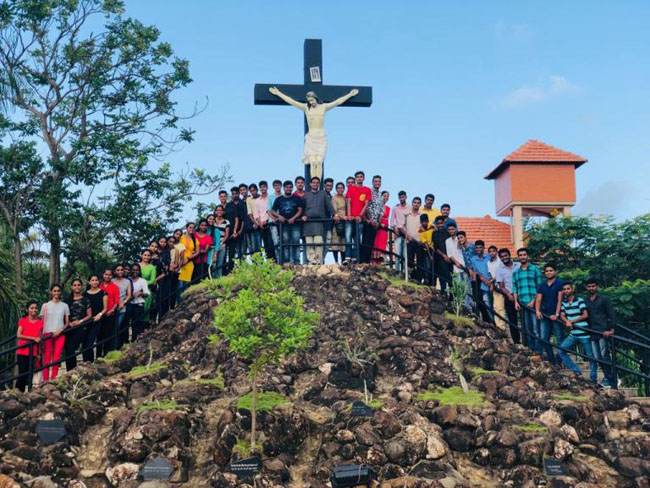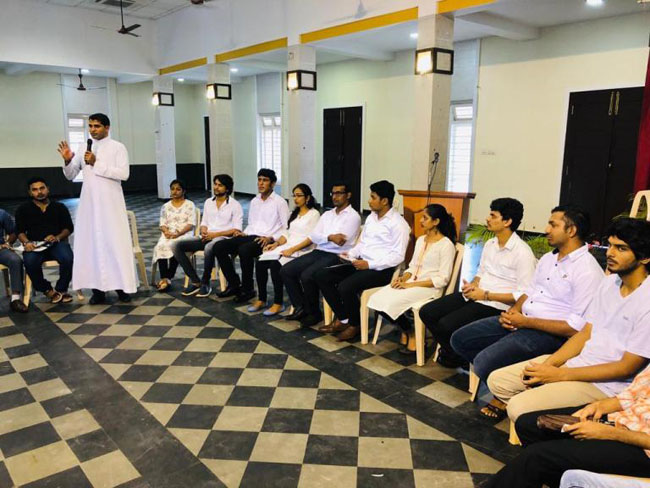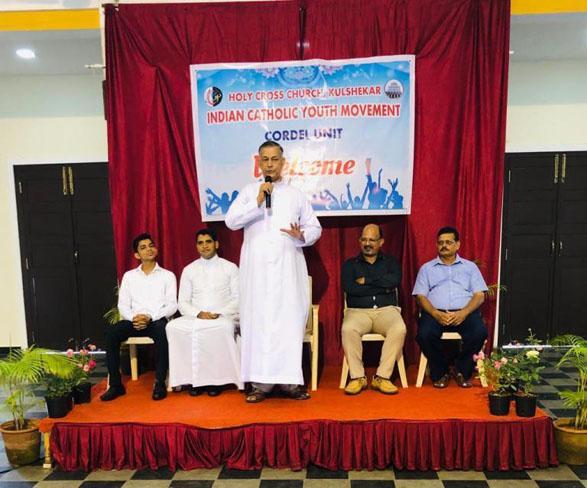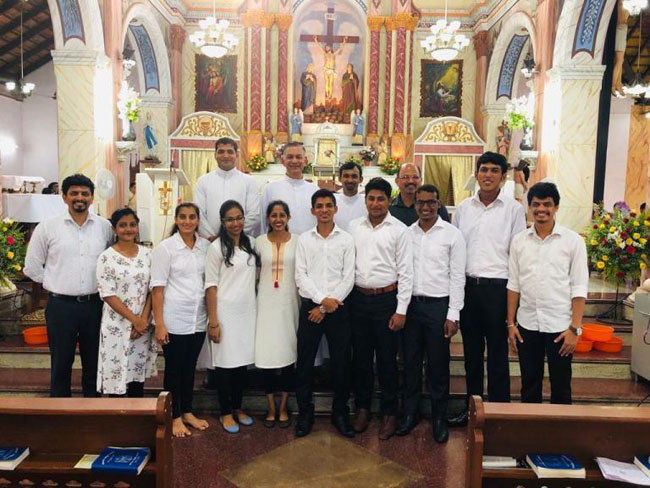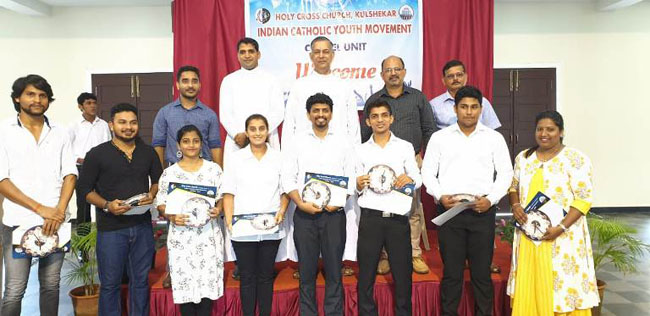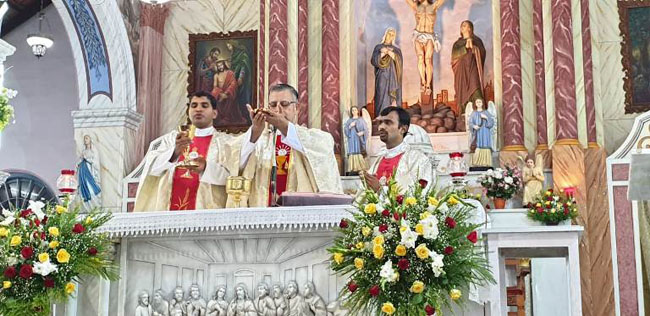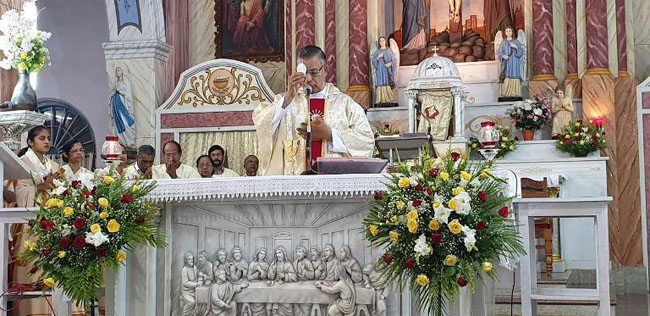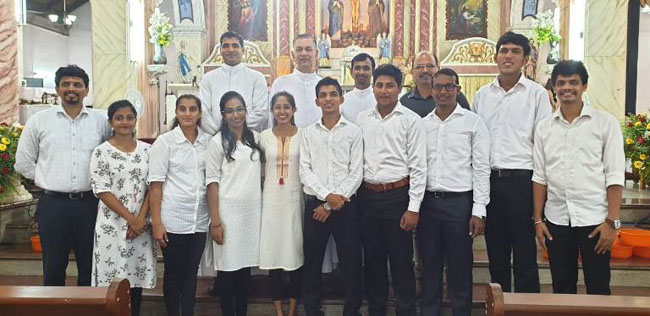 The list of old and new cabinet members are as follows:
Post Old Cabinet New Cabinet
President: Valentine Crasta Rahul Sequeira
Vice President (Male): Rahul Sequeira Vineeth D'Souza
Vice President (Female): Nikitha Rodrigues Rhea Sequeira
Secretary: Ashel D'Silva Avrel Fernandes
Joint Secretary: Vineeth D'Souza Vernon Crasta
Treasurer: Sandesh Monteiro Jeevan Lobo
Cultural Secretary: Anisha D'Souza Anisha D'Souza
Sports Secretary: Ajith Sanctis Anisha D'Souza
Liturgy Secretary: Sanil D'Souza Valentino Lobo
Varado Representative: Ajay Pinto Ashel D'Silva
Immediate Past President: Vinitha Rego Valentine Crasta
Later in the evening, 70 youths from Moodubelle Parish visited Holy Cross Church. The youth attended mass at 4.30 pm and spent the time thereafter in Cordel Premises. Fr. Jithesh Castelino, Assistant Parish Priest of Modubelle and the animators of ICYM Moodubelle parish were present.