KCO to present Konkani comedy play, Fut'lli Modki in Abu Dhabi on Jun 13
- Media Release


Abu Dhabi, 11 Jun: Konkani Cultural Organization (KCO)- Abu Dhabi is all set to tickle the funny bone of Konkani lovers in UAE with Francis Fernández Cassia's top-notch comedy drama 'Fut'lli Modki.' The drama will be staged at The British School-Al Khubairat, Near St Joseph Cathedral, Abu Dhabi on Thursday, June 13 at 7.30pm.
The organizers, Konkani Cultural Organization (KCO), under the able leadership of CA Valerian D'Almeida have made every effort to bring a Tsunami of laughter in Abu Dhabi with this super hit drama. The organizers are expecting a House Full show as most of the seats are already sold out and request the Konkani lovers to block their seats as soon as possible for the very few outstanding seats. Inspired by their success in the past and the response they have received from the community towards their previous ventures in the past, KCO is planning an exciting evening that their audience will surely enjoy and remember for years to come.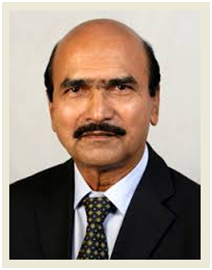 In the Play, Francis Fernández Cassia has once again proved himself, with his impeccable comedy timing and excellent punches. There is no wonder that his naughtiness, dialogues, acting skills keep the people on the edge of their toes and do not allow them to rest on their chairs with laughter. The actors will surely make justice to their characters under the effective direction of Joy Paladka. The play revolves around the family of rich audacious lady Janet, is one of the best plays of Francis Fernández Cassia which has already seen house full shows in India and abroad.
Francis Fernández Cassia who is going to complete 75 years in next month brings life to the stage with his naughty moves. One of the reasons if the Konkani theatre today has bloomed and is surviving is because of his service to the theatre for more than 60 years. There is no doubt that Konkani theatre will stay strong and grow further because of this work of his in Konkani.
Apart from Fut'lli Modki few of his other plays are:
Kiteak Negar Karthay? (1966), Hamv Hem Pathyena (1966), Pordeshi (1966), TujoVel'l Lagim Pavla (1968), Vhoni (1968), Tum Mhaka Visor (1969), Dev Tuka Bogsumdhi (1969), Adeus Tuka (1970), Aaj Mhaka-Faleam Tuka (1970), Palvallo Divo (1971), Havem Kitem Kelam? (1971) Tum Mhaka Ashe naka (1972), Bapa Tamka Bhogsi (1972), Dakoi Tujo Apradh (1973, Lipullo Chor (1973), Badlam (1974), Moryad (1974), JagrutRav (1975), Maldhisamv (1975), Poili Raat (1975), Khamdyavoilo Khuris (1977), Ghatki Samaj (1976), Streeye Tujim Kitlim Rupam? (1976), Devan Kello Gunyamv (1979), Tanne Mhaka VikritKelo (1982), Matlabi Saunsar (2003) Mhataro Chorbela (2007).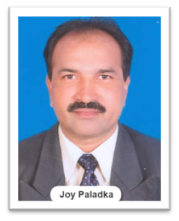 The director of the play Joy Paladka is an experienced artiste himself, with the company of senior artistes from Goa and Mumbai like Betty Naz, Julie Vas Marol, Flora Dsouza Kalmadi-Jerymery, Shanthi Dsouza Boliye and others is sure to create a laugh riot among the crowd.
Book your seats now lest you miss a chance to watcha very entertaining comedy drama......
For entry passes contact:
Lancy : 050 534 5656
Sandhya : 050 687 3218
Lydia : 050 571 0009
Lizzel : 055 173 2577
Jason : 050 886 5038