Illegal transportation of cattle at Charmadi - Checkpost staff suspended
Agencies


Belthangady, 10 Jun: The authorities have ordered the suspension of a police constable who was manning the check post at Charmadi when an attempt was made to illegally transport cows in a car from the direction of Kalasa, which eventually met with an accident leading to the death of five of the cows in the vehicle near Mundaje.
The car transporting the cattle was being driven in a rash and negligent manner and succeeded in escaping from getting noticed by the check post staff. However, soon the car went out of the control of the driver and toppled near Mundaje. Cattle within the vehicle died and the accused managed to escape.
During preliminary investigation, the police found that the car bore a fake registration number and the cops are trying to find out the culprits. There had been public outcry against this incident.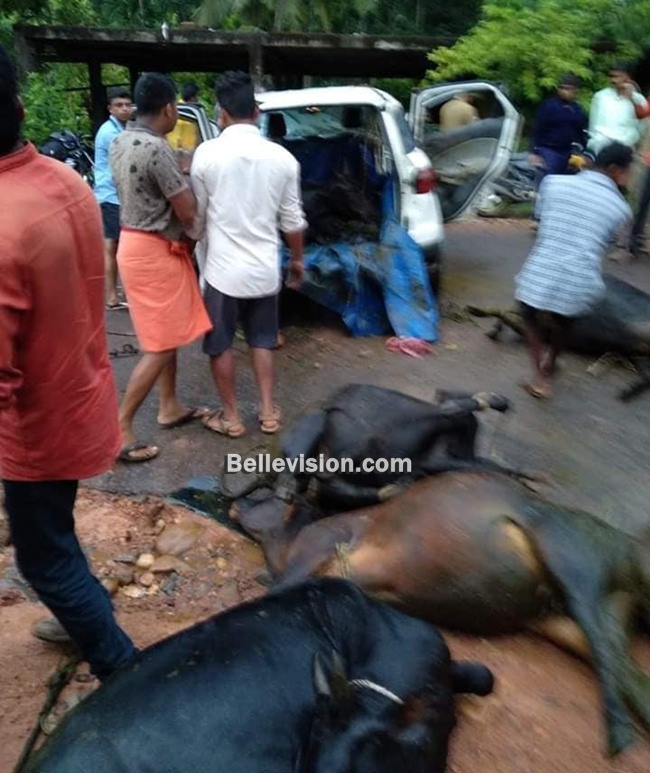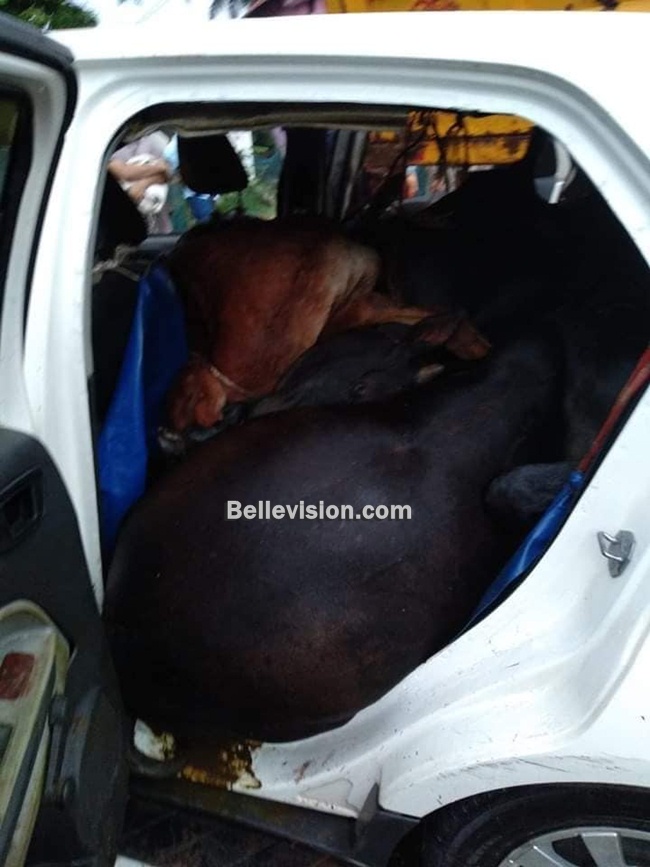 Dereliction of duty
Police Circle Inspector of Belthangady, Sandesh P G, under whom the investigation was conducted has submitted a report of his findings on the basis of which, police constable Manjunath, of Dharmasthala police station, was found to be guilty of dereliction of duty since he was on duty at the check post on that day. Consequently, the district superintendent of police has issued order suspending him.