Bantwal: Yuvavahini sets example by growing paddy in disused field at Anantady
Bellevision Media Network


Bantwal, 14 May: None of the youth both men and women had any idea the silted-paddy field that has become venue for rural games would become a cause for an adventure of sort.
The field that was disused then, now has grown with lush paddy waiting for harvest.
It's the success story of Yuvavahini unit of Mani, near here who have changed the landscape of a disused field at Bakilaguttu, in the limits of Anantady gram panchayat, near here. Yuva Vahini unit created history that lies in the testimony of how 3-year-old disused field can be transformed by growing paddy.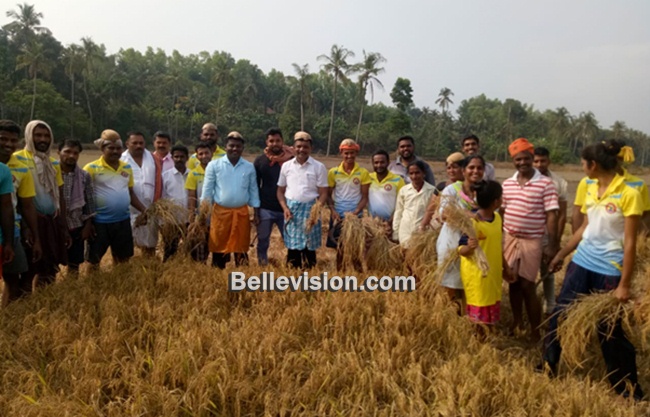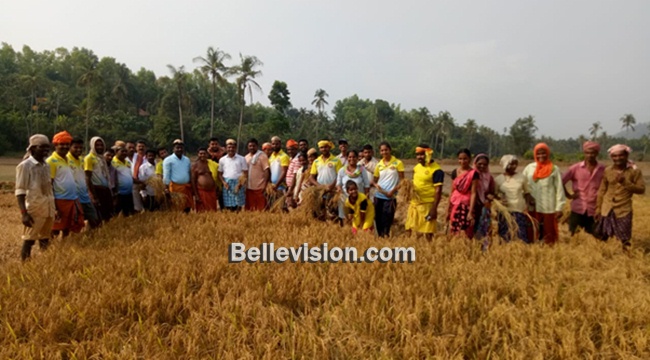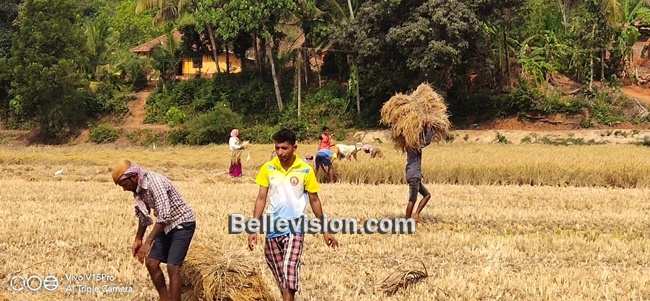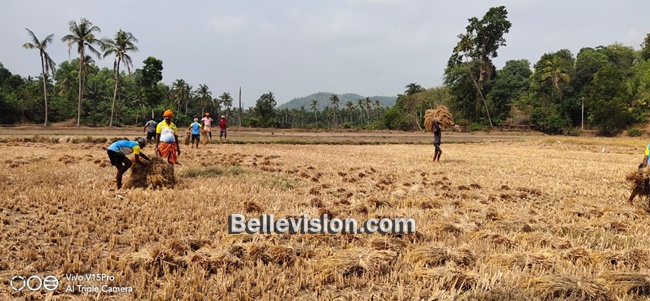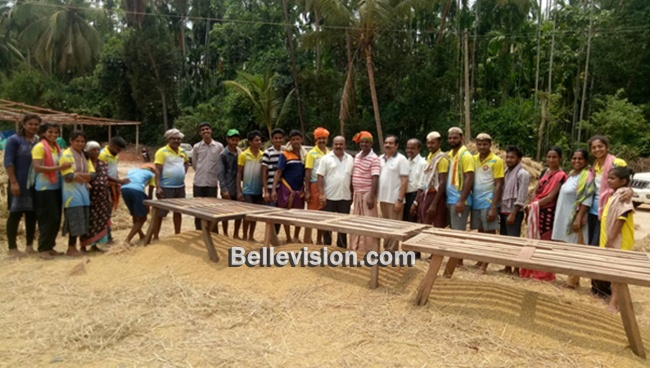 The district Kannada Rajyotsav award recipient Yuvavahini® central Committee in collaboration with their Mani unit and Brahmasri Narayana Guru Seva Sangh® Mani, organized Inter-unit Koti-Chennaya rural games on December 23, 2018. The members of Yuvavahini units from Karnataka including Dakshina Kannada, Udupi and Bengaluru partaken in Koti-Chennaya rural games. Yuvavahini –Mani unit got the credit for the success of these games.
Meanwhile, the members of Yuvavahini – Mani unit who has organized the daylong games event have never forgotten the venue that is the disused paddy field. The office bearers including the unit president Harish Poojary decided to cultivate paddy. They approached the landlord and expressed their will to cultivate paddy. Accordingly, they planted the saplings of paddy that has become ready for harvest now. The locals cannot believe their eyes owing to the transformation of field into lush greenery, where the golden paddy sheaves shine in hot sun.
It was harvested by the members of Yuvavahini – Mani unit on Sunday, April 28 from 7.00am and it yielded 60 mura of paddy that will be donated to poor people in the society and also to local temples.
The members of Yuvavahi have proved that youth can do wonders in the society, if they are determined in their mission.