Udupi: Good Friday Service Commemorating the Crucifixion of Jesus Observed with Devotion and Sorrow
By Dr. Eugene DSouza

Bellevision Media Network


Udupi/M'Belle, 19 April 2019: In the Christian calendar, Good Friday, the commemoration of the Crucifixion and death of Jesus occupies an important place. Good Friday is being celebrated throughout the world with great devotion and sorrow.
The Good Friday service in St. Lawrence Church, Moodubelle commenced at 4 pm with Fr. Lawrence Cutinha, Assistant Parish Priest as the chief celebrant along with Fr. Clement Masccarenhas- Parish Priest, Fr. Roman Mascarenhas-Rector of Diocesan Minor Seminary and another Capuchin Priest.
The Good Friday Service was divided into three main segments-First, reading of passages from Holy Scriptures including the Passion of Christ from the Gospel of St. John the Evangelist and paruers for the various intentions of the church; second, Veneration of the Cross and third, Holy Communion.
he Passion of Christ was narrated by Ashish Alva along with Fr. Clement Mascarenhas, Joy Fernandes and choir.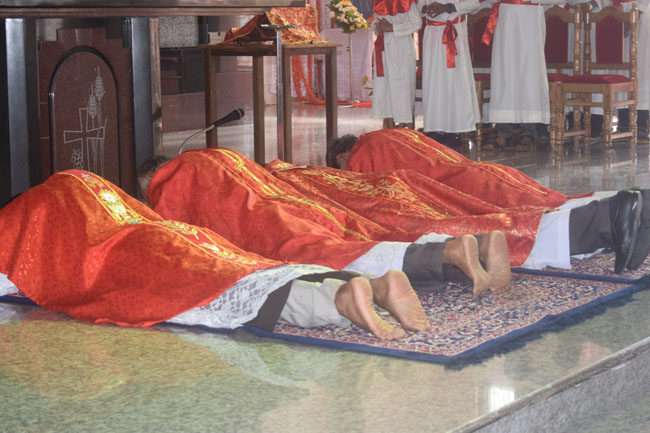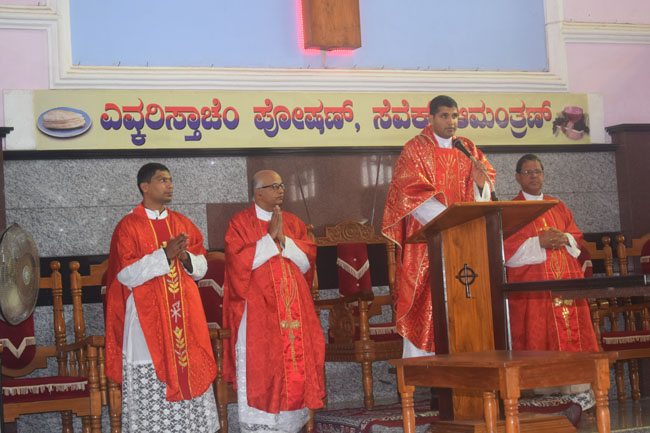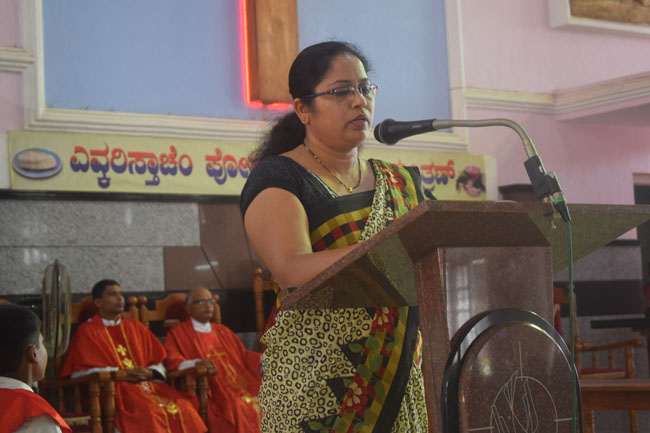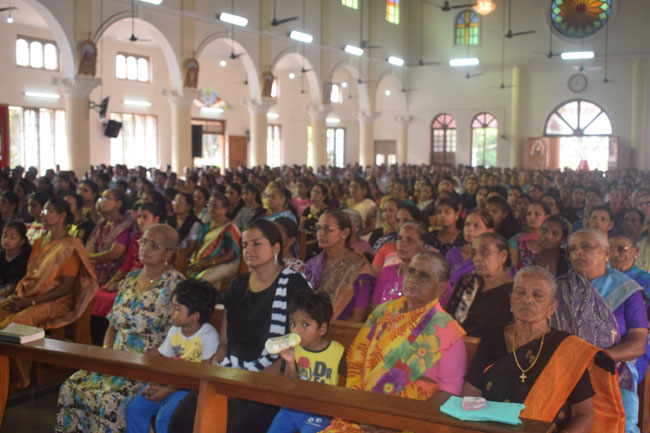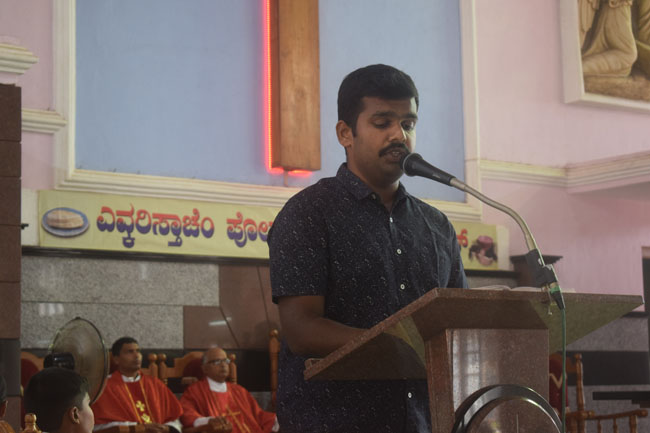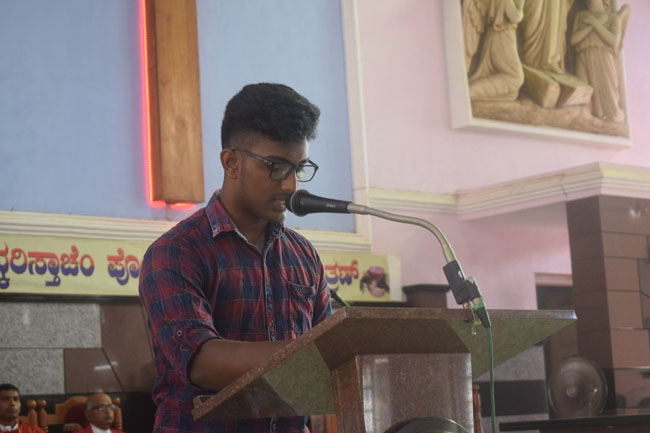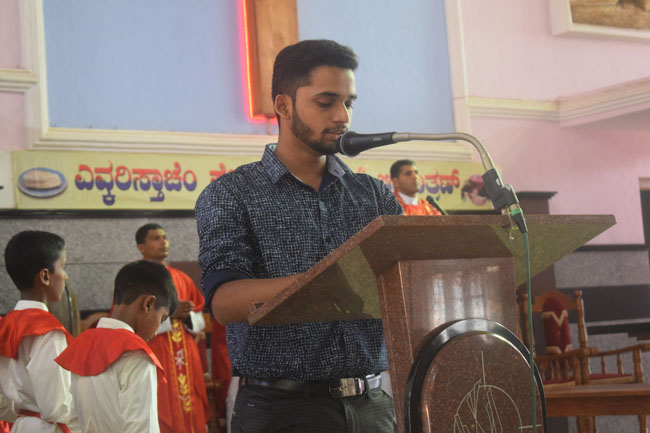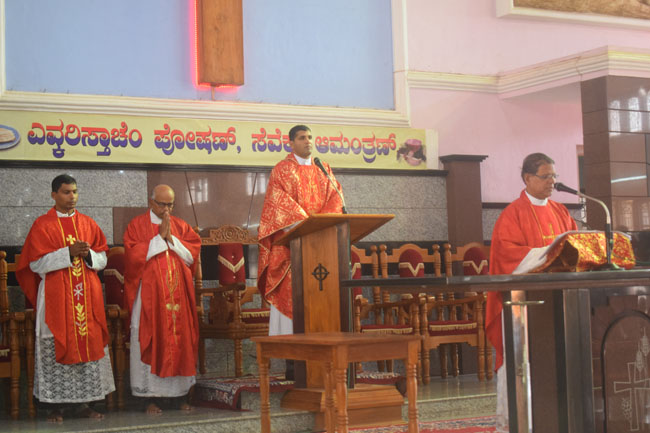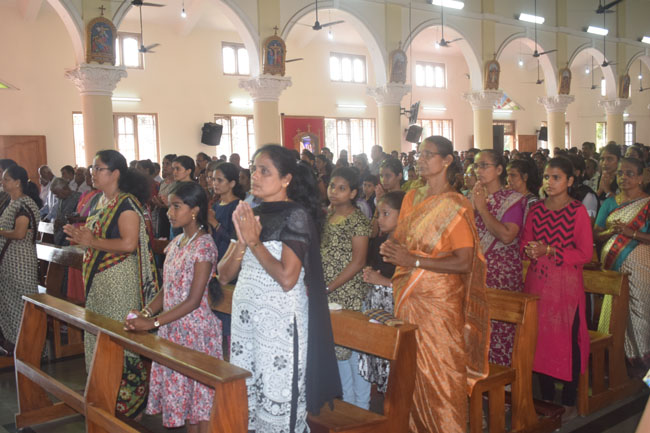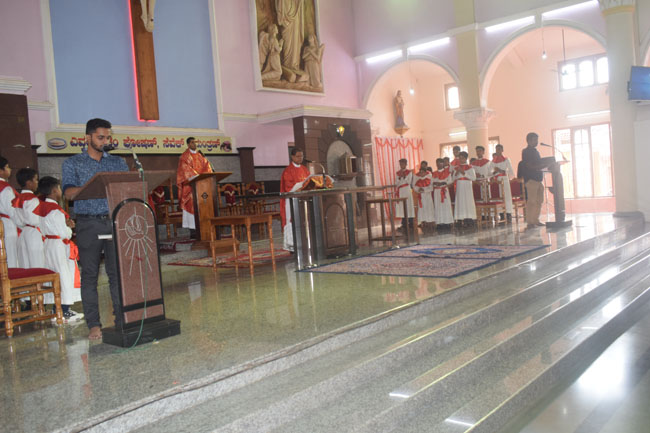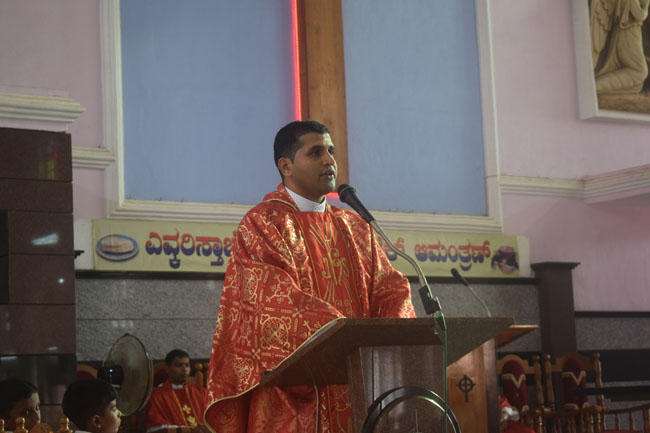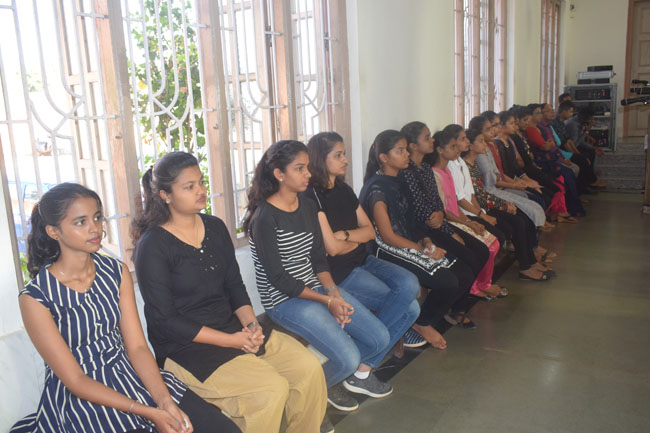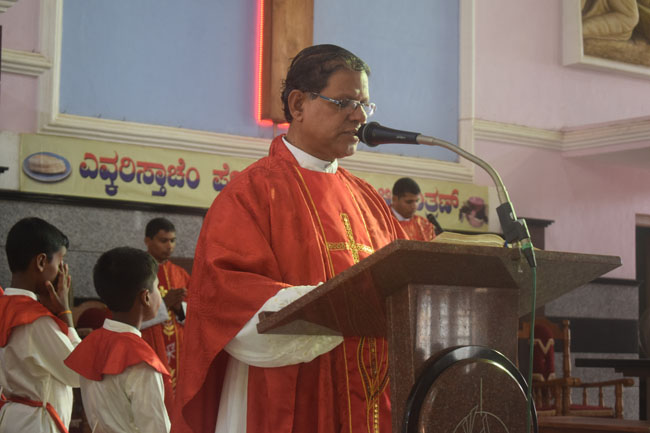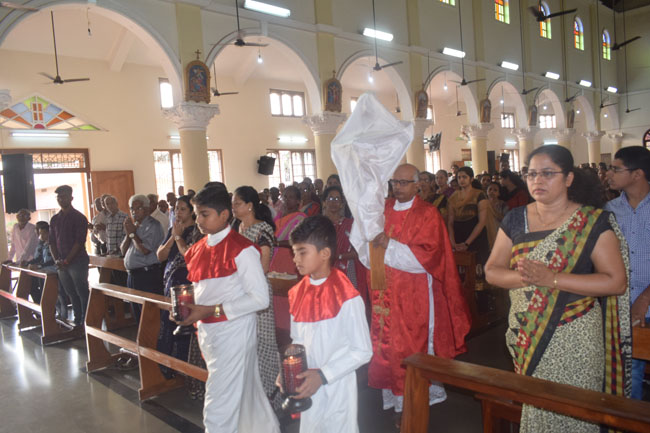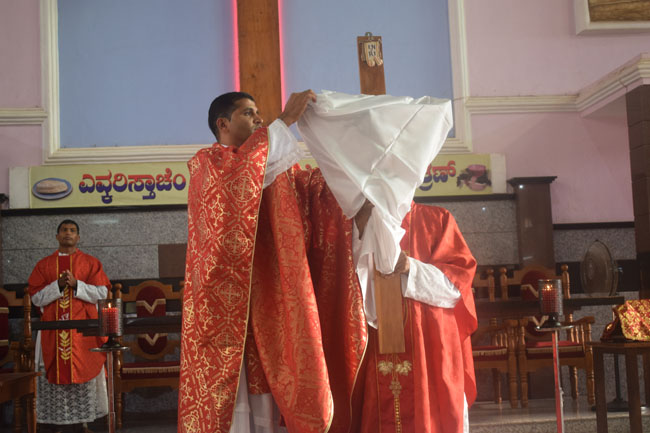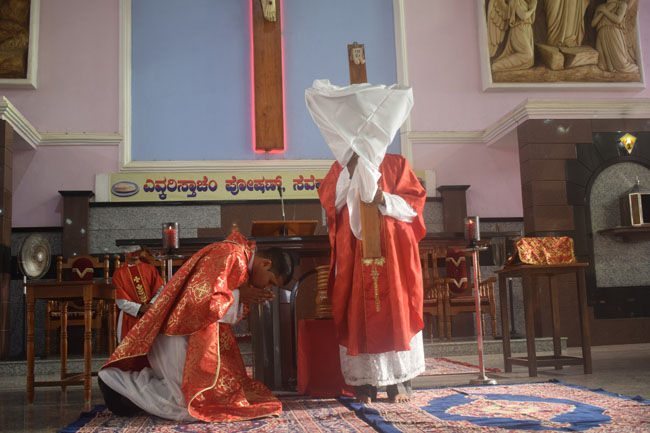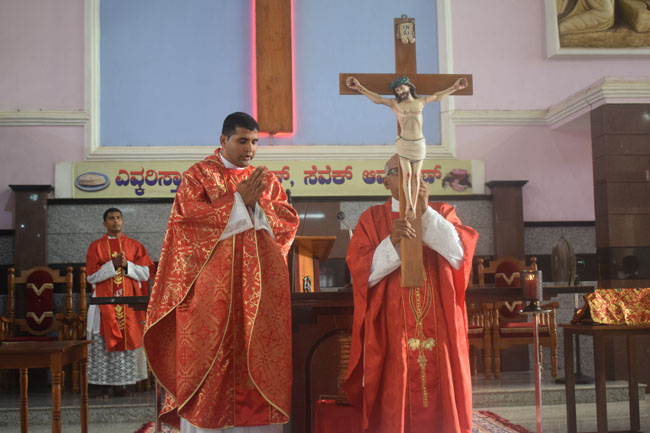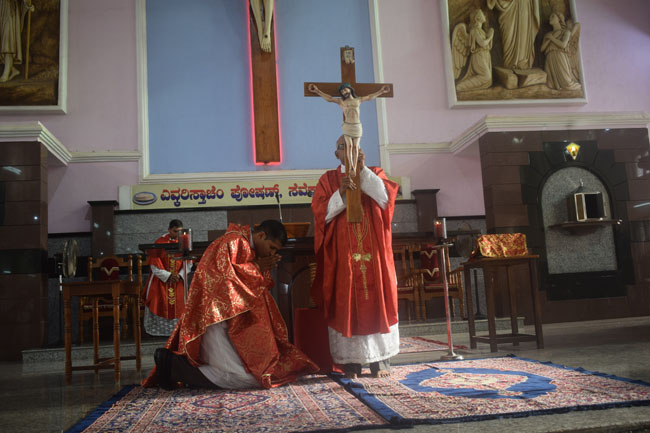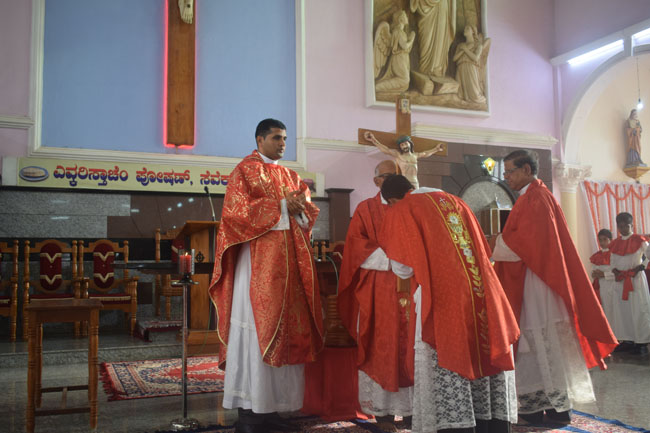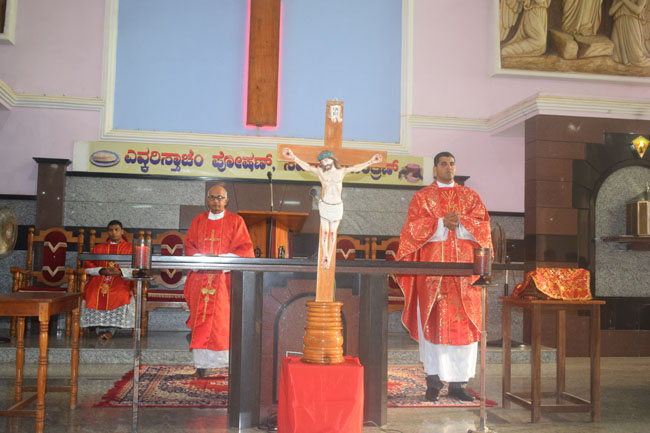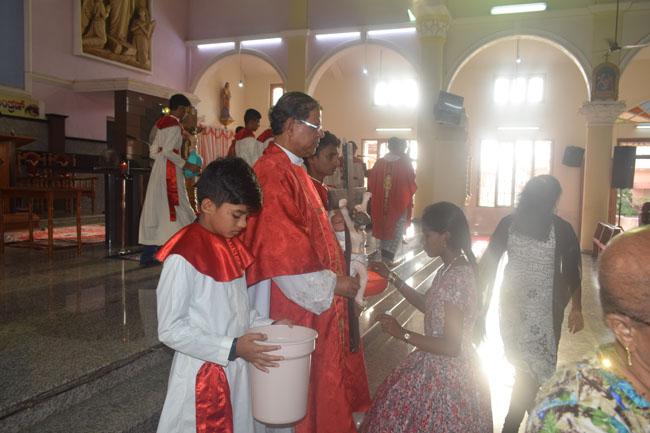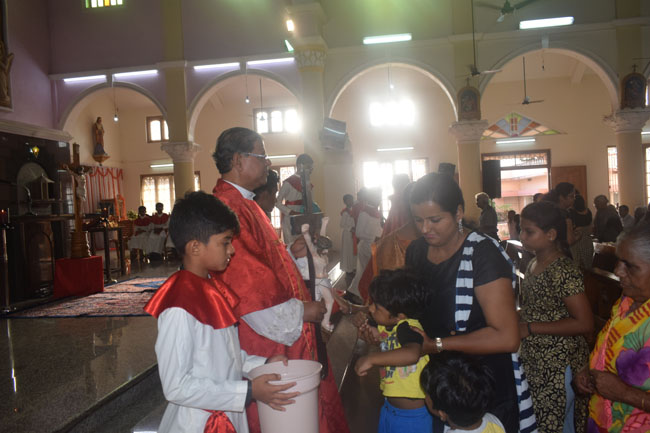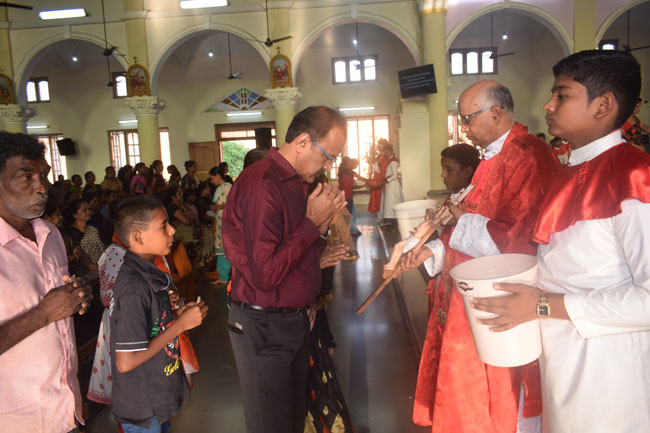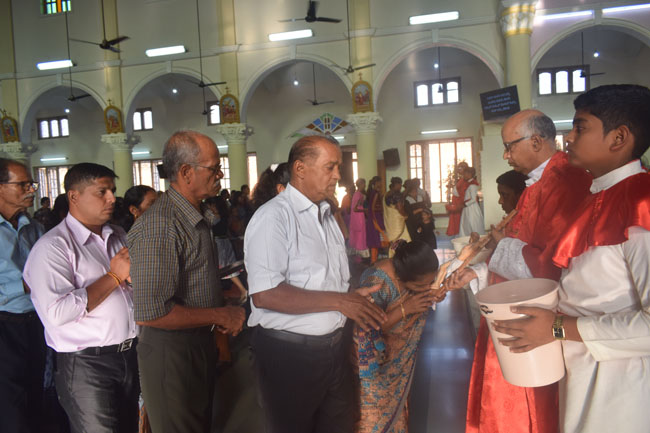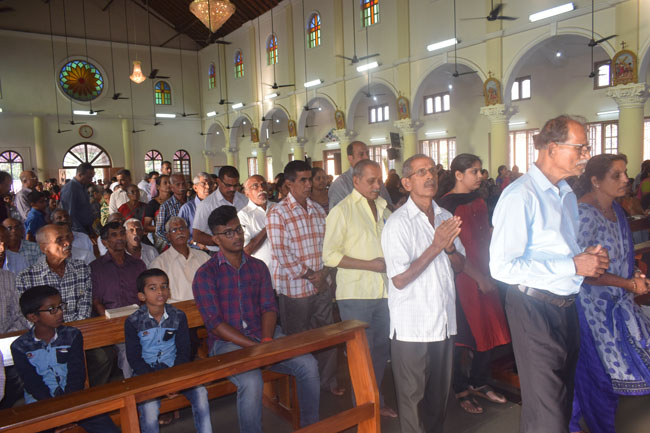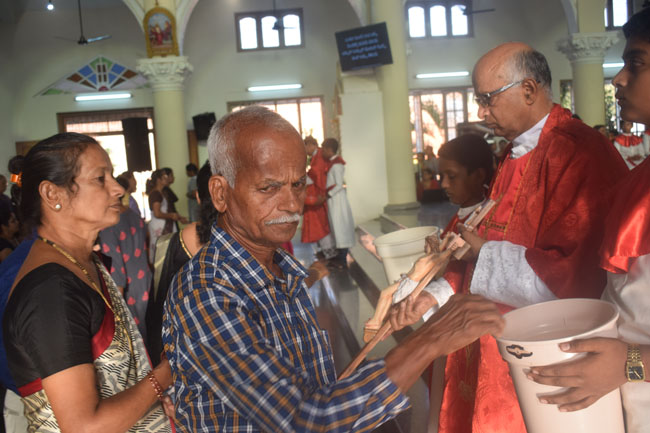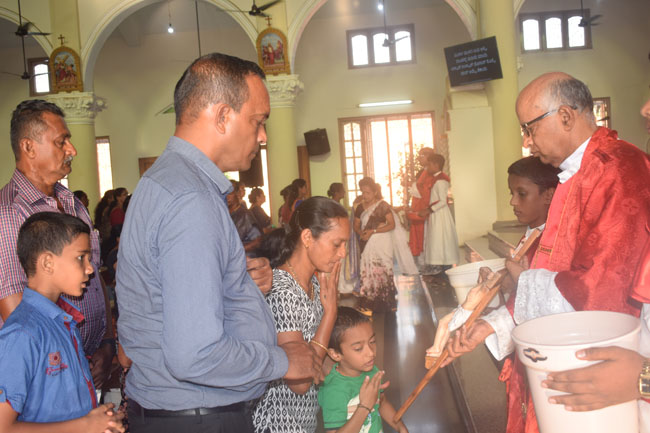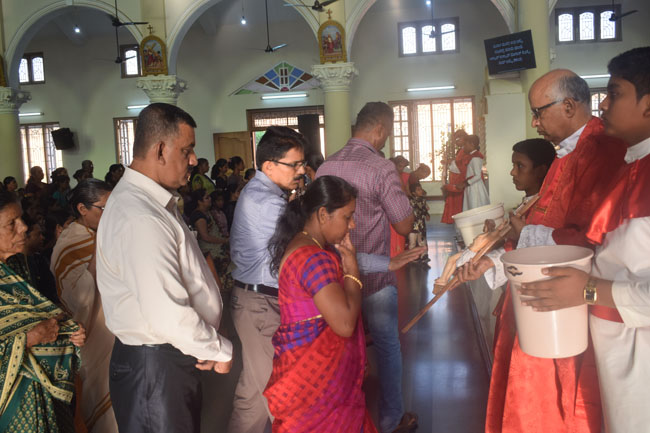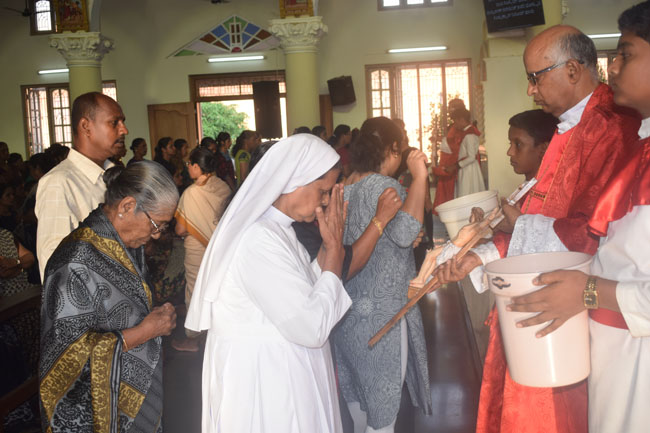 In his homily, Fr. Lawrence Cutinha stressed on the significance of the Cross in the lives of people. He said that Jesus accepted the Cross and made it the symbol of triumph and salvation. He further said that Cross comes across individuals and families in the form of various problems and sufferings. There are examples of people who accept the sufferings in right spirit and take inspiration and courage from the example of Jesus Christ.
Fr. Roman Mascarernhas brought the Crucifix to the main altar which was unveiled step by step by Fr. Lawrence Cutinha with great respect and adored the Crucified Christ.
The faithful paid respect to the Crucified Christ by kissing the Crucifix.
Following the Holy Communion, the Friday Service concluded and all the faithful went home silently, meditating the mystery of the Good Friday.