Udupi/M'Belle: Maundy Thursday Observed with Devotion and Washing Feet of Youth
By Dr. Eugene DSouza

Bellevision Media Network


Udupi/M'Belle, 18 Apr: Maundy Thursday or the Holy Thursday was observed with great devotion and washing the feet of twelve youths on the occasion of the observance of the Year of the Youth in St. Lawrence Church, Moodubelle on Thursday, 18 April 2019.
The liturgy of the Maundy Thursday commenced at 5pm with Fr. Clement Mascarenhas as the chief celebrant along with Fr. Lawrence Cutinha, Fr. Roman Mascarenhas and another Capuchin priest.
In his homily, Fr. Clement Mascarenhas highlighted the significance of the Maundy Thursday. He said that Maundy Thursday commemorates the Last Supper of Jesus Christ before his passion, death and resurrection. During the Last Supper, Jesus instituted two important Sacraments - Sacrament of Eucharist and Sacrament of Ordination, that is, priesthood. He also said that by washing the feet of His Apostles, Jesus conveyed the message of service to his followers. Fr. Clement made an appeal to the parishioners to pray for the priests and also promote vocations among their children.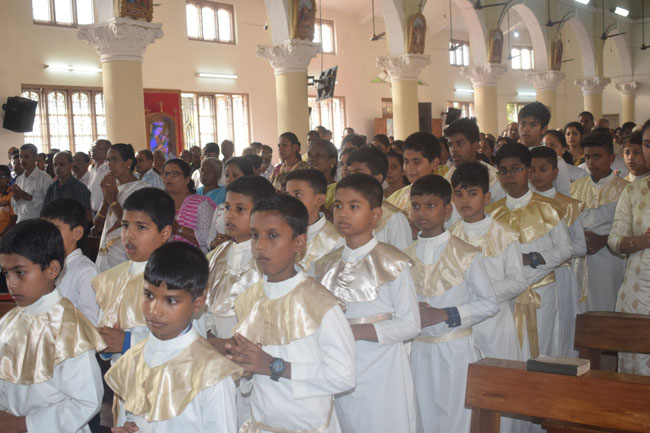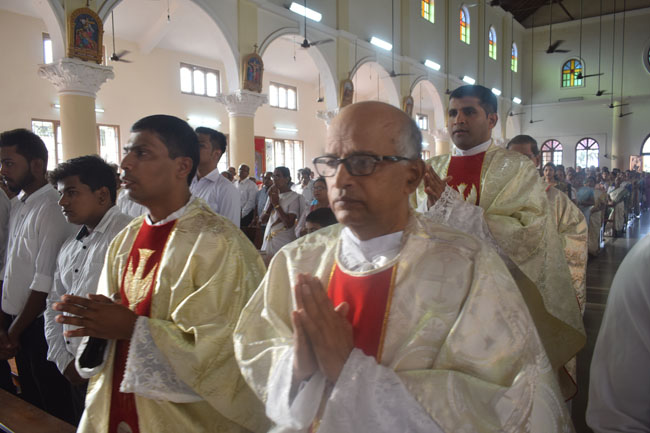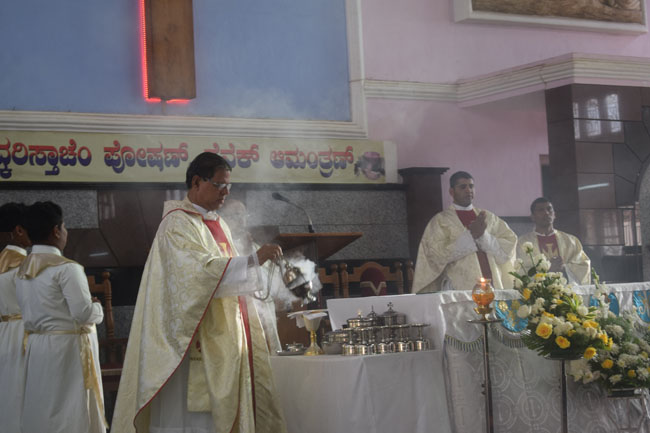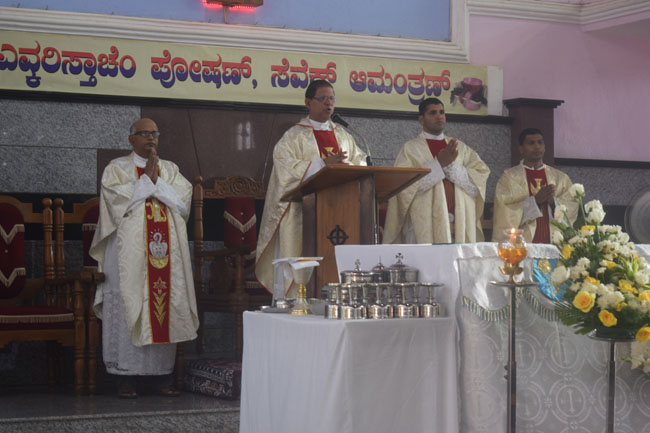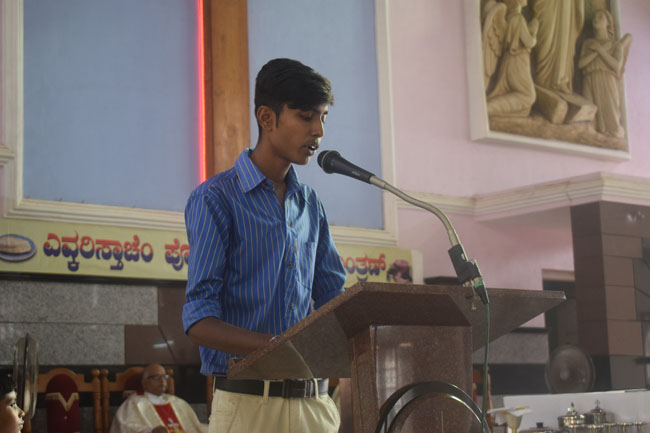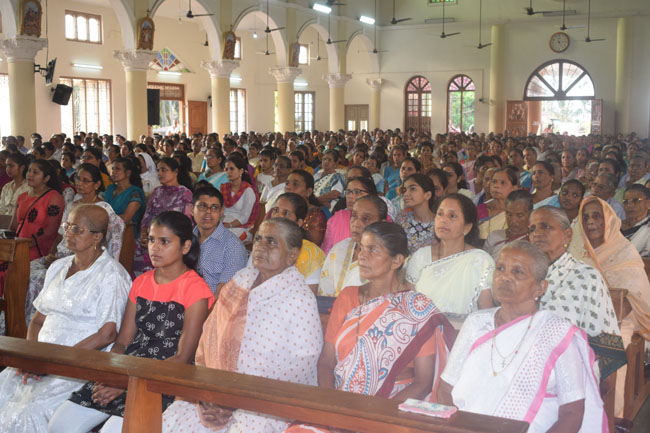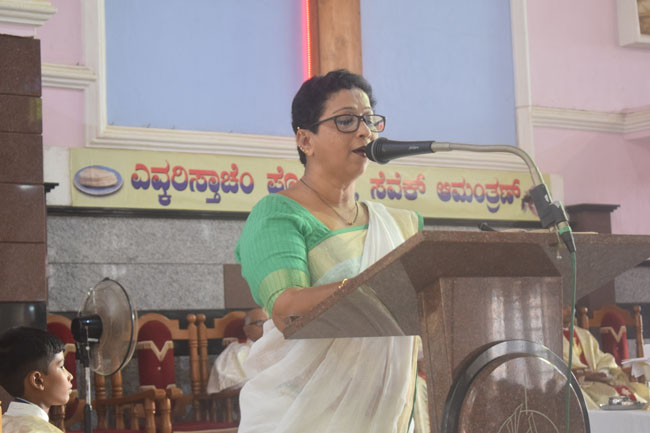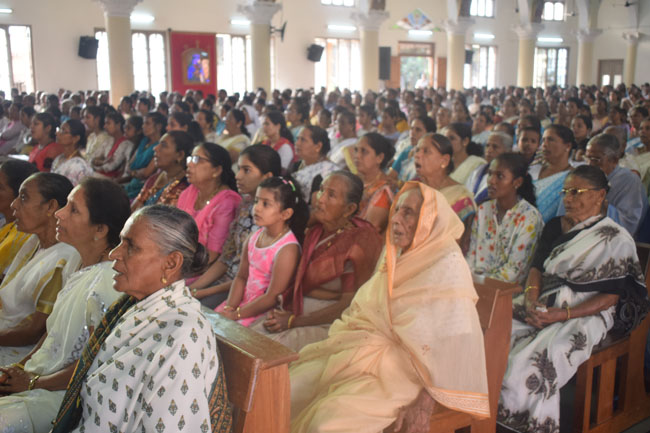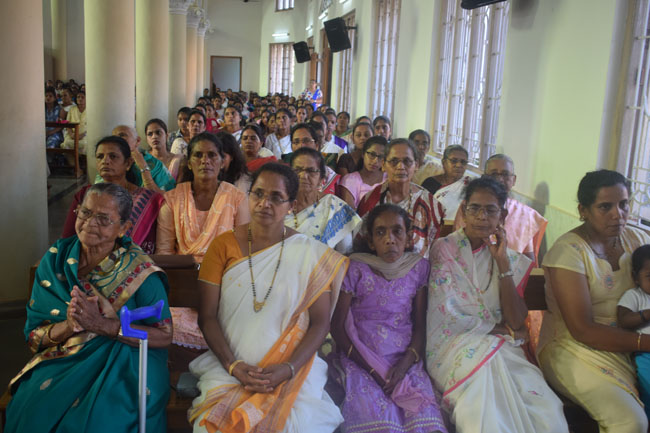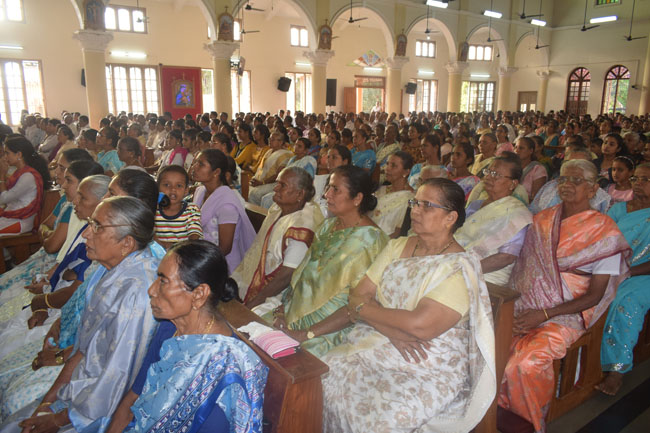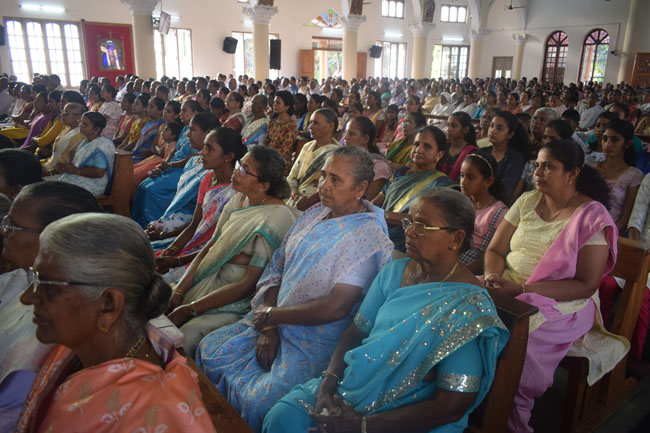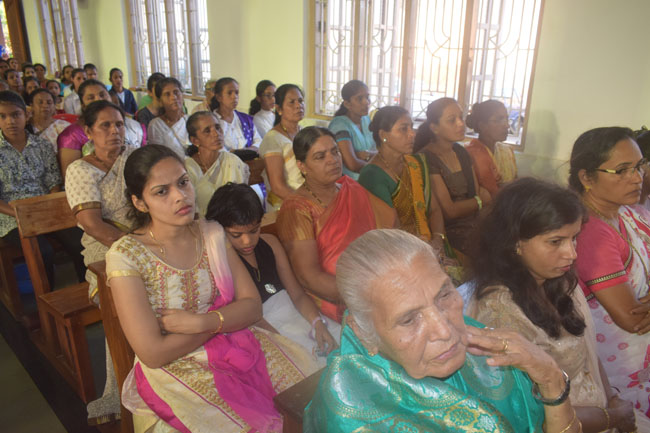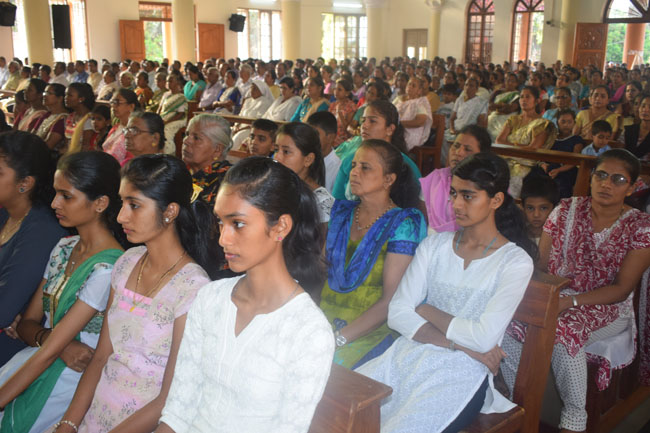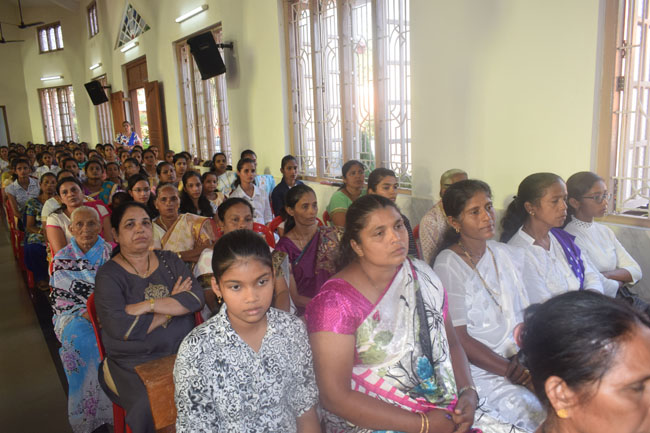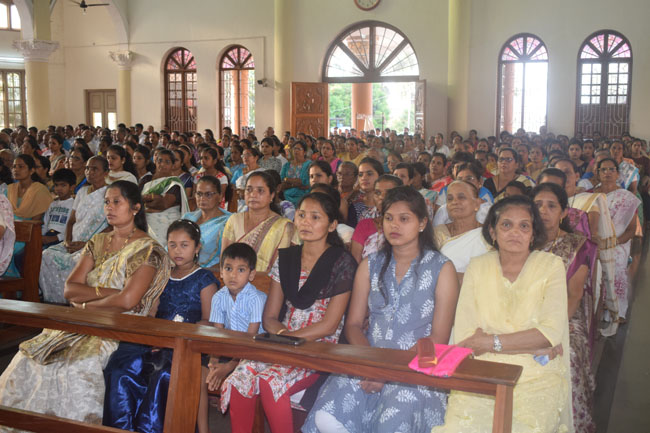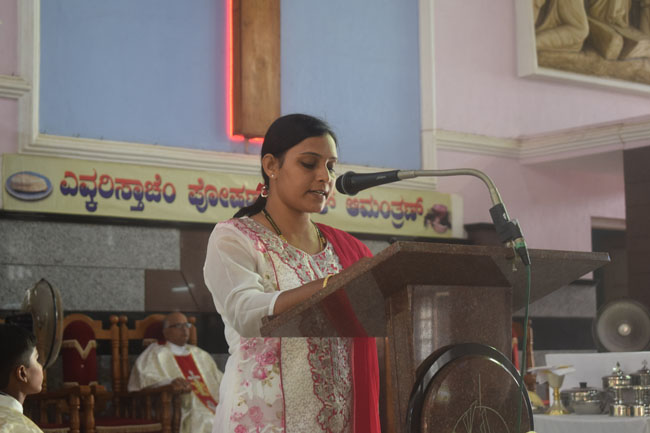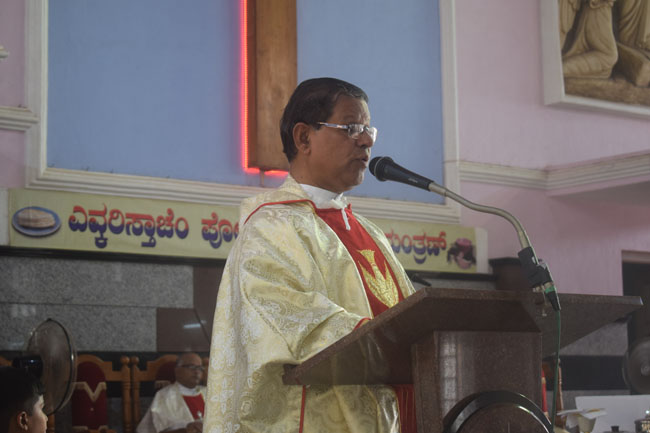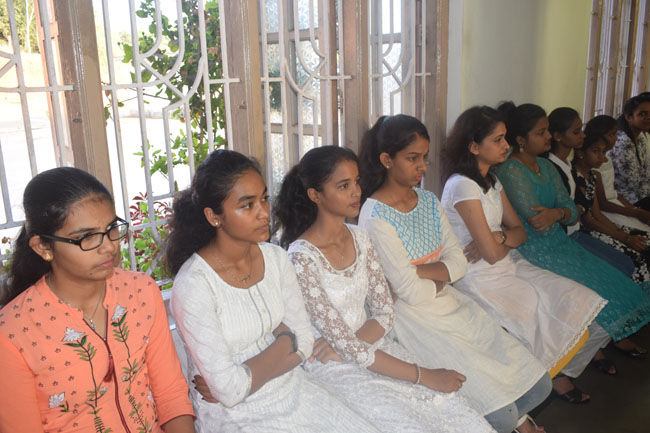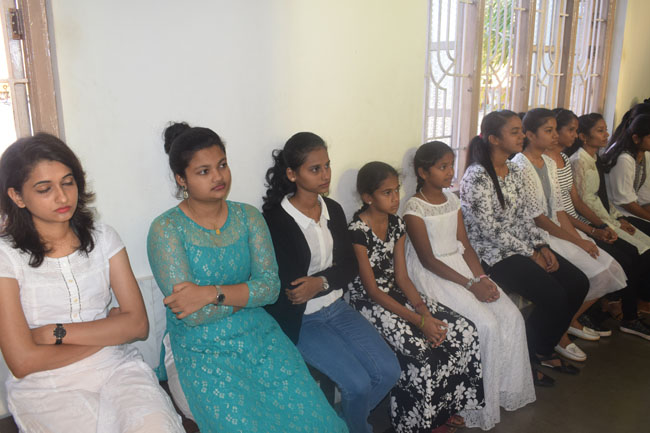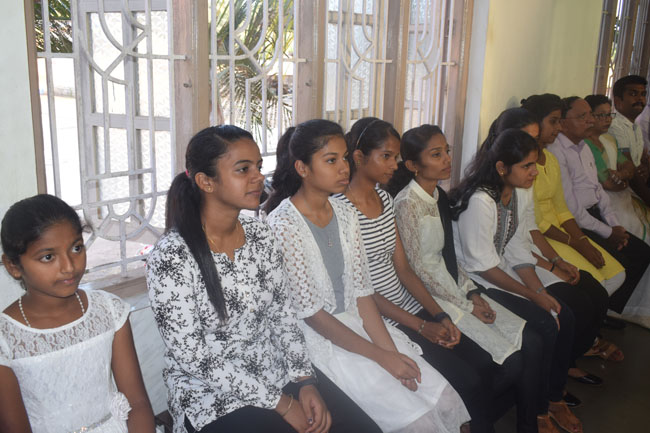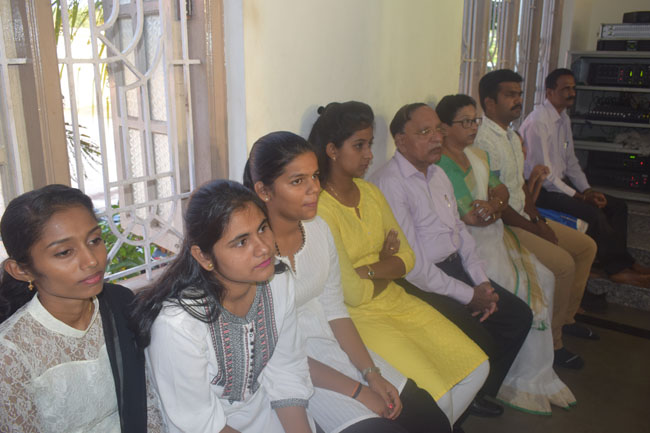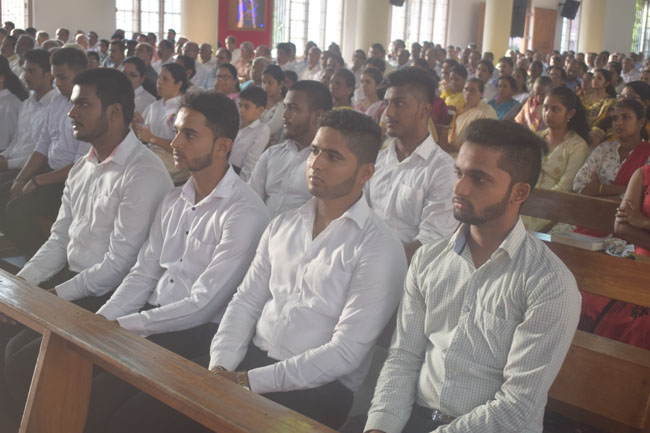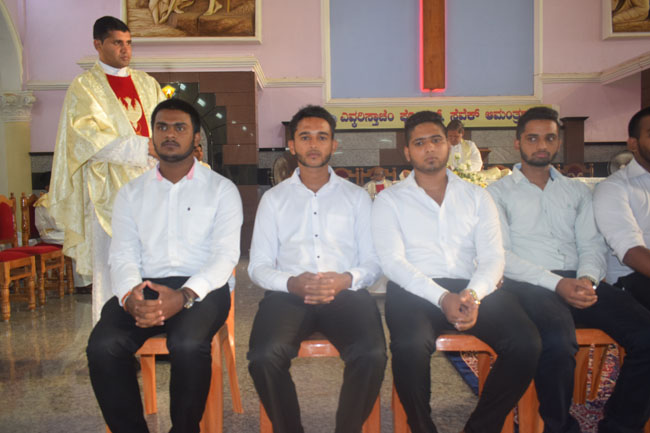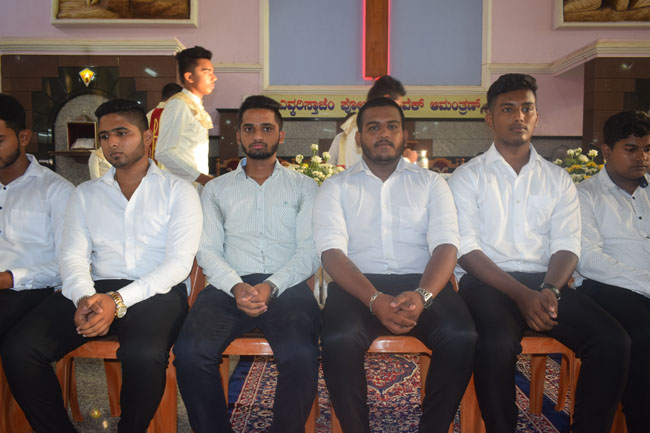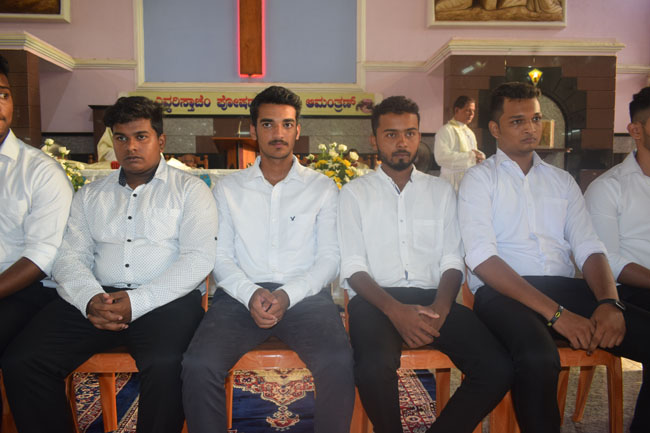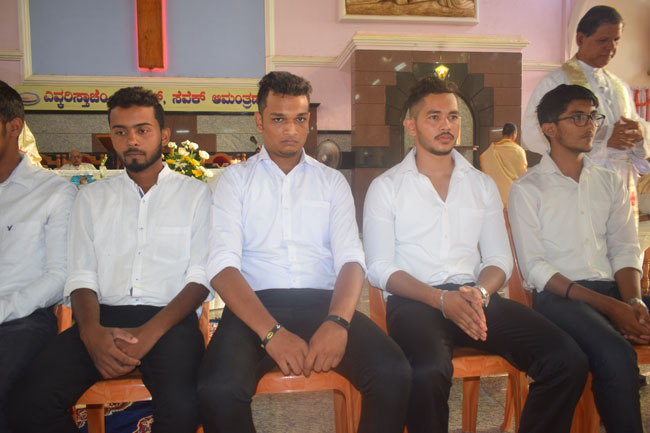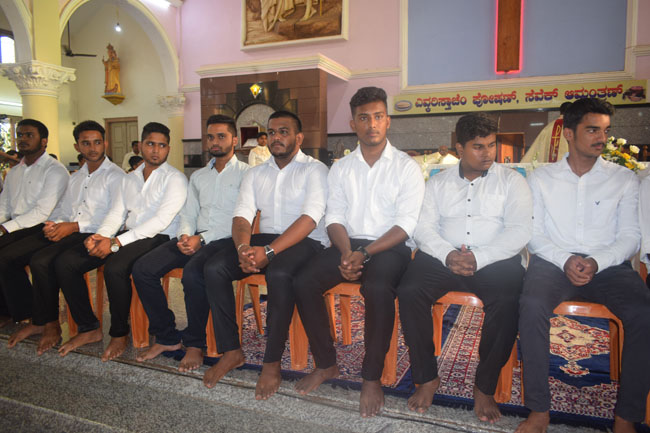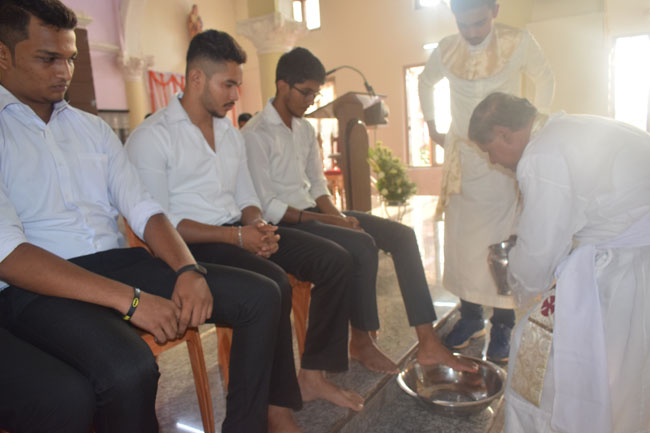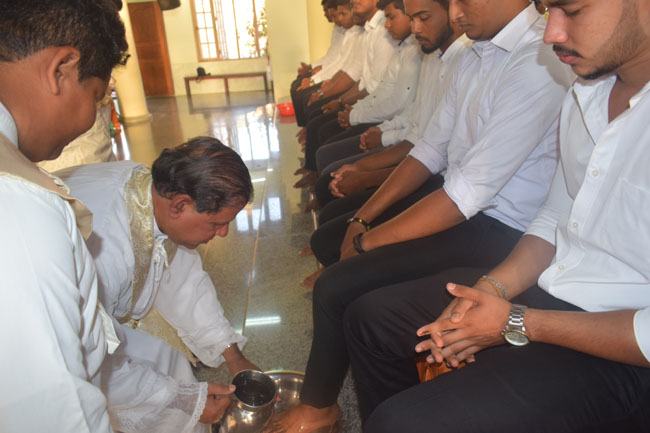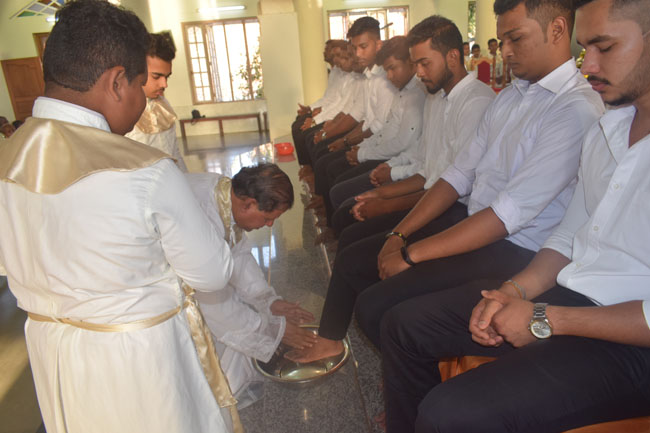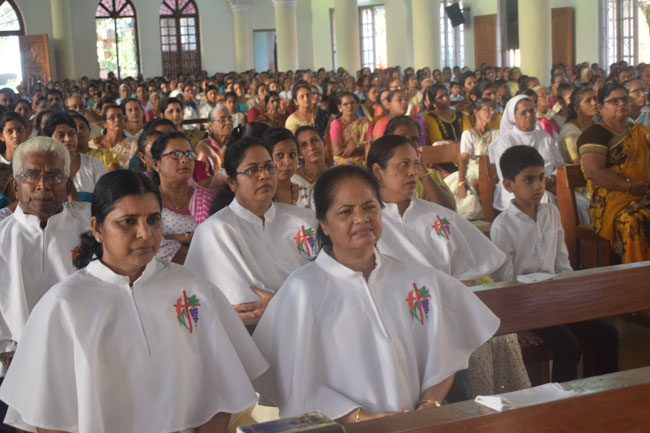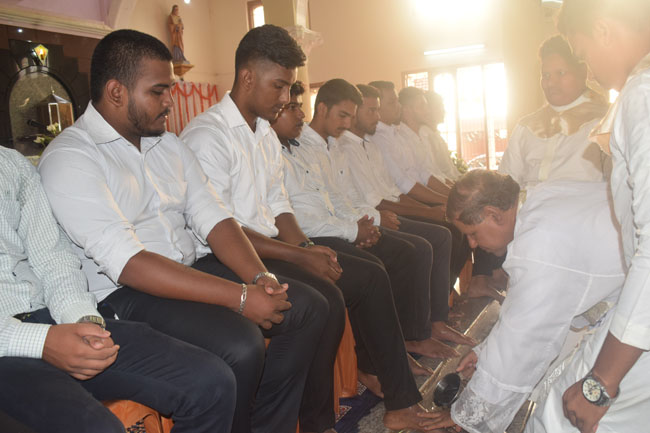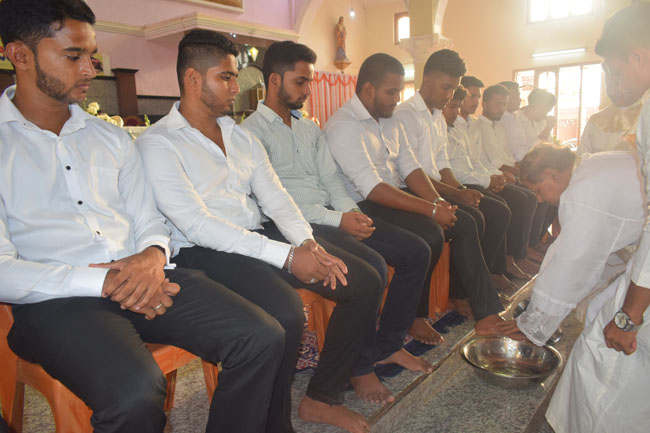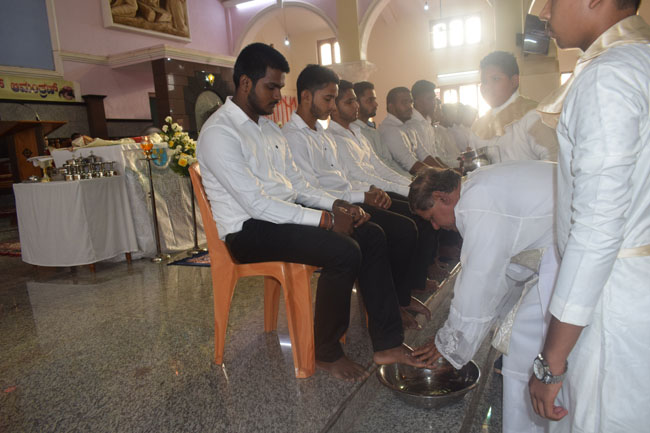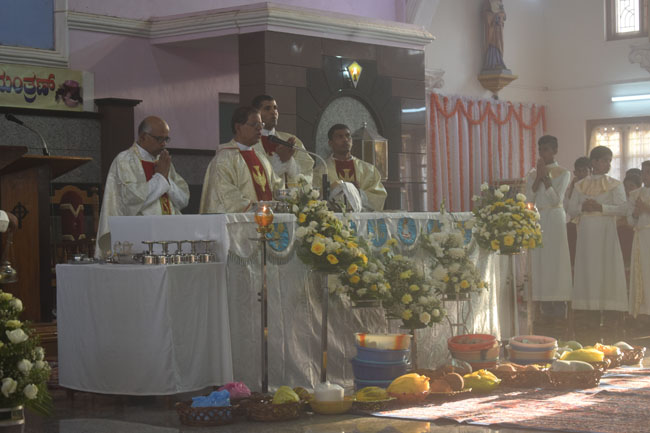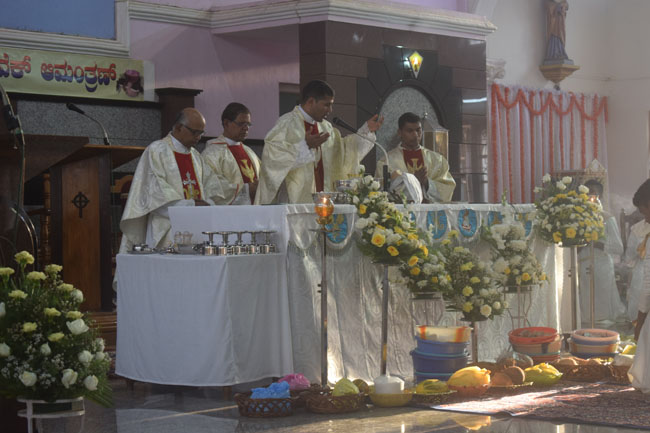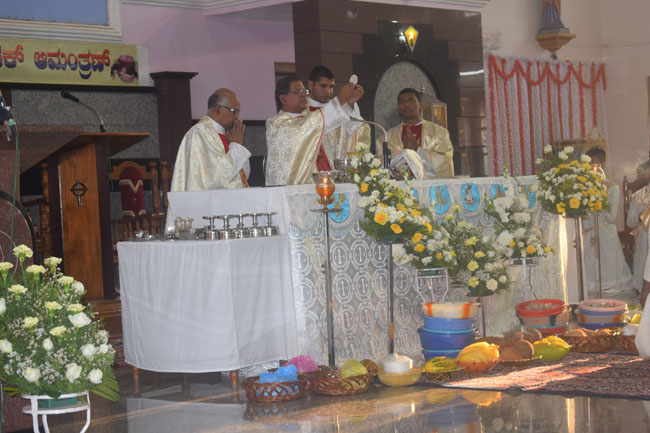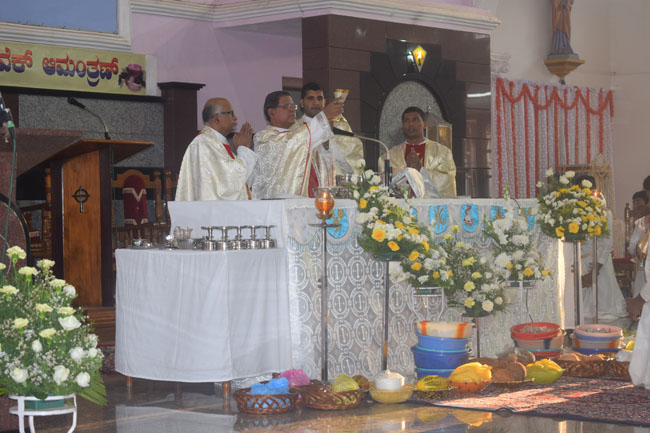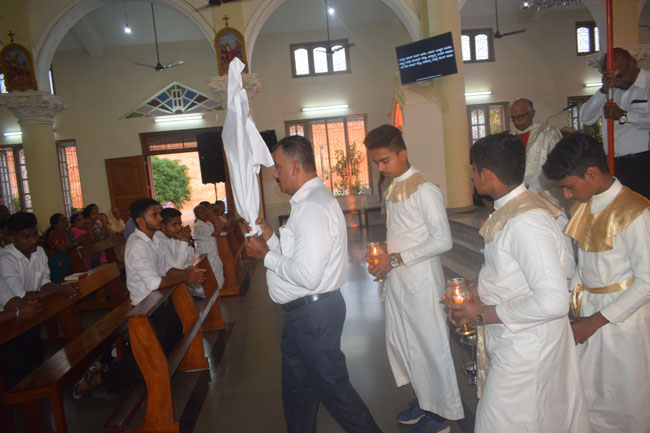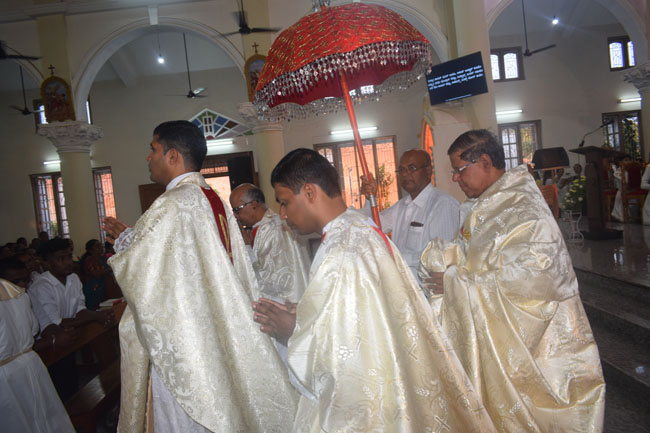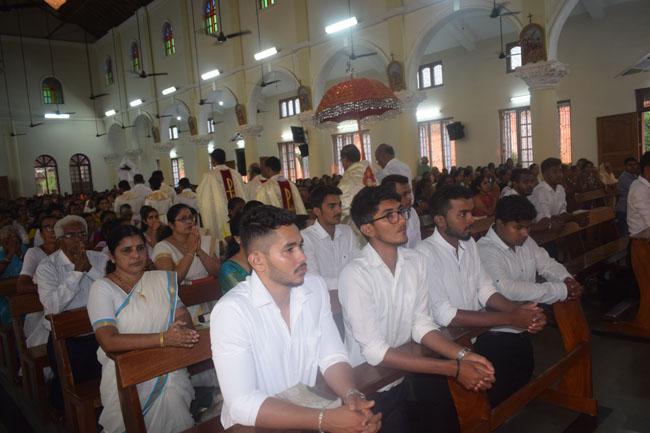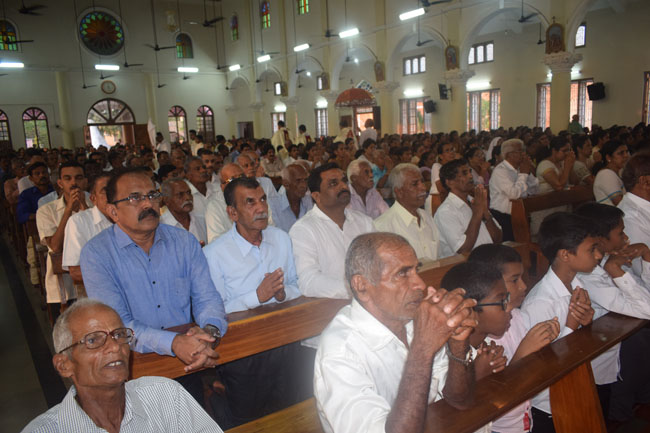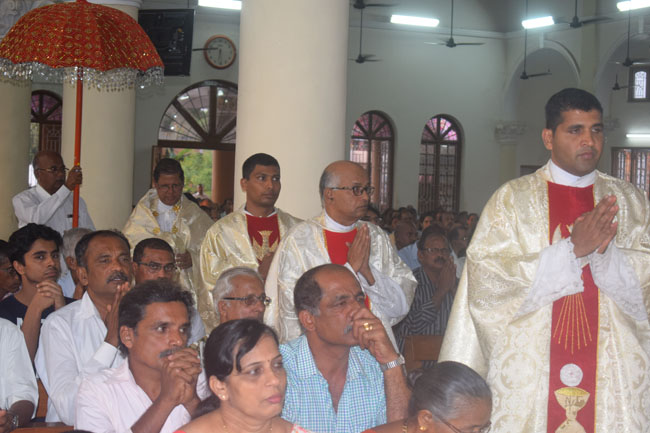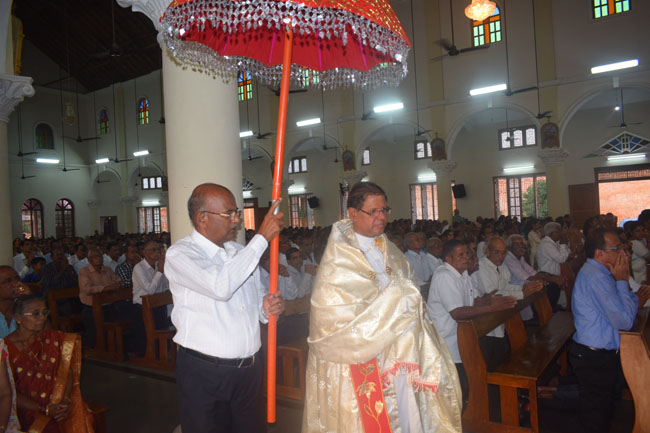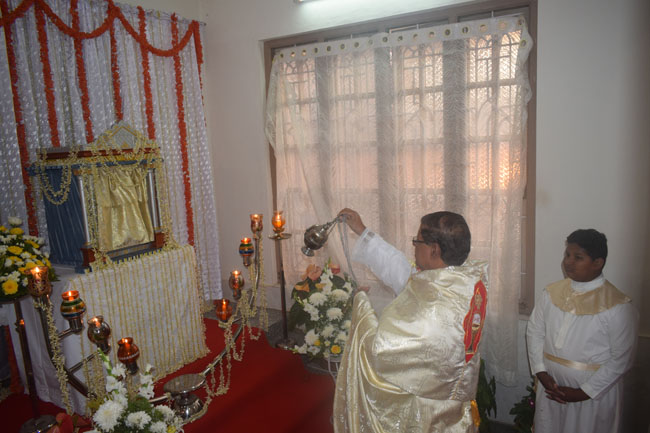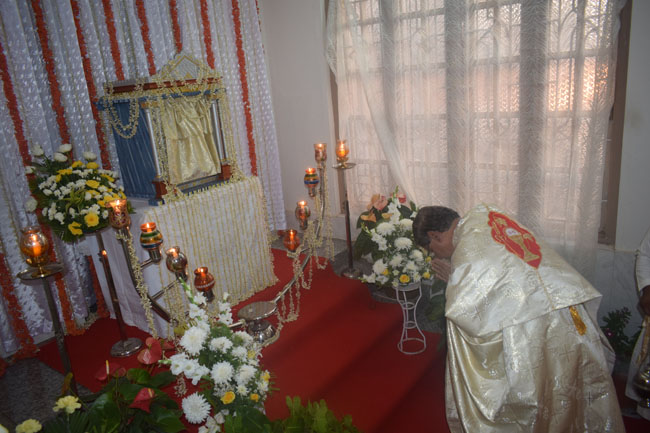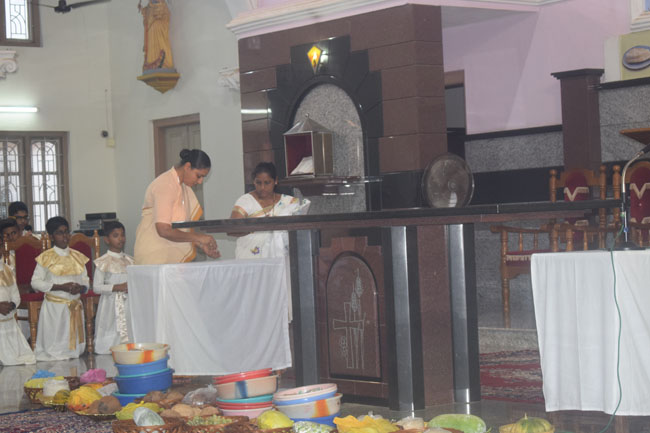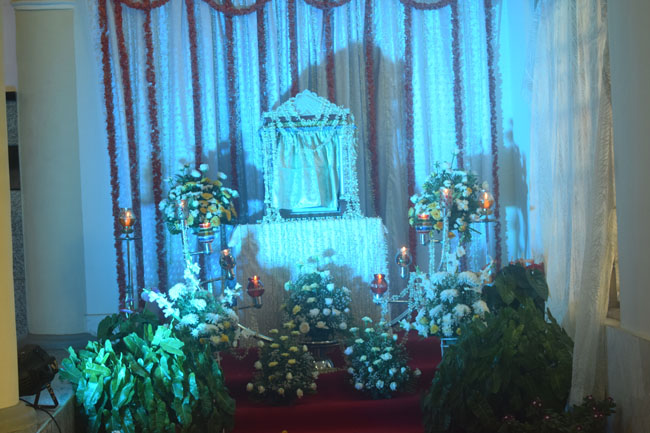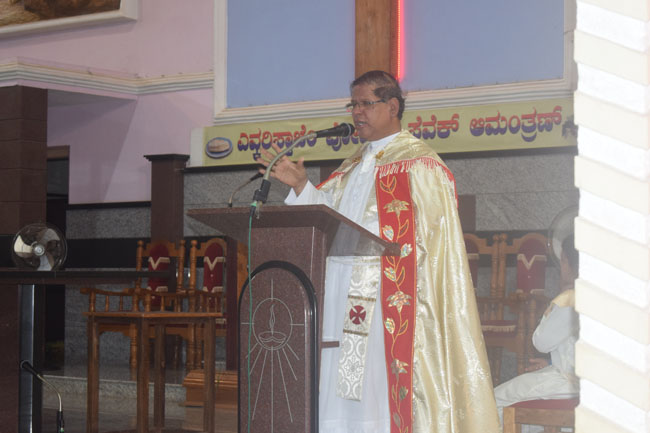 Thereafter, Fr. Clement Mascaarenhas washed the feet of twelve youths, representing the entire youth community of the parish.
Soon after the Holy Mass, Eucharist was taken in procession to the florally decorated 'Altar of Repose'. Meanwhile, the main altar was stripped off the coverings and left bare which will remain so till the Easter Vigil Mass.
Fr. Clement Mascarenhas conducted adoration with hymns, prayers and homily.
The entire liturgical service of Maundy Thursday ended at 7 pm.