Qatar: Jugalbandi – an Instrumental Music Ensemble by Troupe from India
By Jerald D'Souza

Bellevision Media Network


Doha/Qatar, 04 Mar: Anuradha Pal, India's first female professional Tabla and percussion virtuoso, presented an Instrumental Music Ensemble (Jugalbandi), along with her talented team of musicians at the Ashoka Hall of Indian Cultural Center on March 2.
The Lively program with over 250 audiences was held as a part of Festival of India under the India Qatar Year of Culture 2019, initiated by Embassy of India with co-ordination and support of ministry of culture, government of India and Qatar Museums (QM), the Official Partner Nation for the 2019 Year of Culture.
The musical evening contained an interactive narration through innovative rhythmic dialogue on the Tabla, Violin, Flute, and followed by an Ensemble between Tabla, Dholak, Kadtaaal, Pakhawaj, Udu Djembe and Darabuka.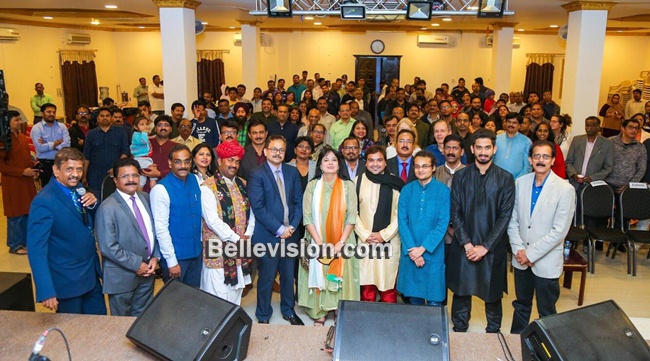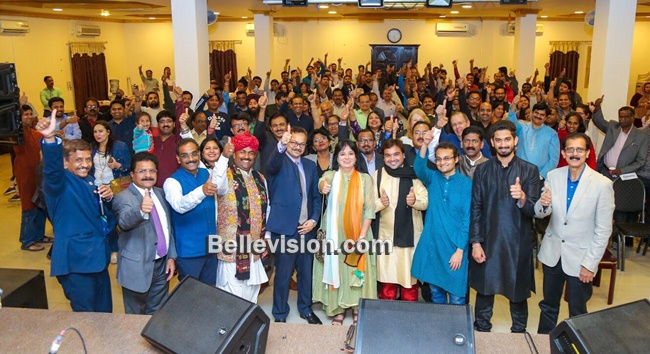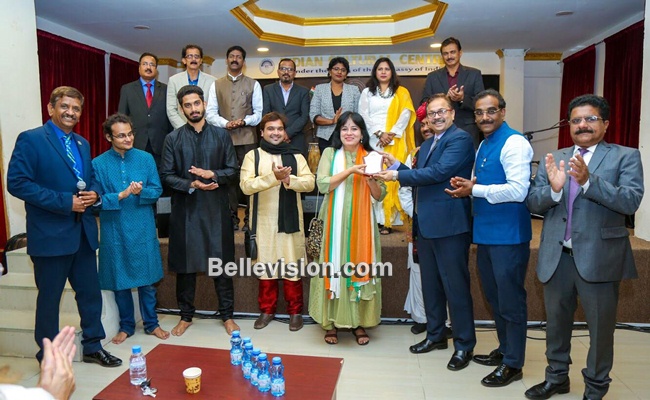 Anuradha Pal (Tablas & World Percussions) is an internationally acclaimed accompanist with top Indian classical musicians and an enthusiastic collaborator with Jazz, African, Latin, Flamenco, Crossover Classical, Percussion, Pop, Rock & New-age music. Other participating artistes were Nihal Khan Mangnehar (Vocals, Dholak and Khadtal) from Rajasthan, Prasanna Raj Joshi (Hindustani Flute) from Maharashtra, Karthik Nagaraj (Carnatic Violin) from Mysore and Tushar Raturi (Keyboard and Udu) from Uttarakhand.
Earlier on in a brief public function, the performing artistes were felicitated with Plaque of Appreciation by Hemant Dwivedi, First Secretary (Information, Culture and Education) at Embassy of India in Qatar and the chief guest for the day, along with Manikantan A P –president of Indian Cultural Centre and K M Varghese – chairman (advisory council) of Indian Cultural Centre.
In his address, Hemant Dwivedi thanked the managing Committee of Indian Cultural Center for their outstanding contributions in the Embassy's drive for the India Qatar Year of Culture and spoke about the various cultural programs streamlined for the next few weeks.
Manikantan A P – president of Indian Cultural Centre welcomed the gathering. The program was compered by Seenu Pillai, general secretary with Nirmala Shanmuga Pandian, the cultural coordinator introducing the performance and artistes and Nayana Wagh, head of cultural activities at Indian Cultural Center, proposing the vote of thanks.