Udupi: Nirmalpadav parish celebrates Confraternity Sunday with solemnity
Bellevision Media Network


Udupi, 11 Feb: Our Lady of Perpetual Succor Church, Nirmalpadau, near here observed solemn Confraternity Sunday on February 10.
The parishioners in a large number attended the celebration, ahead of annual feast scheduled on Wednesday, February 13.
The Confraternity celebration began with novena in honor of Our Lady of Perpetual Succor on Sunday at 8:15am, followed by Eucharistic Celebration.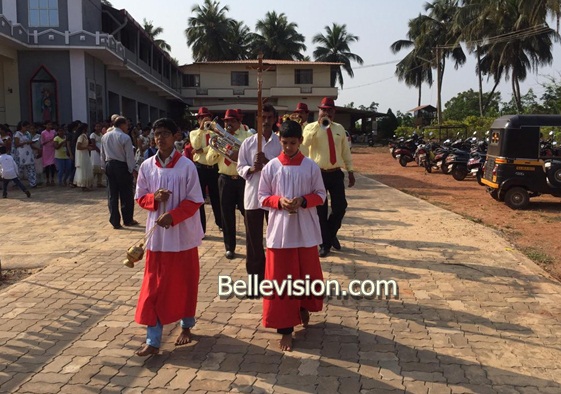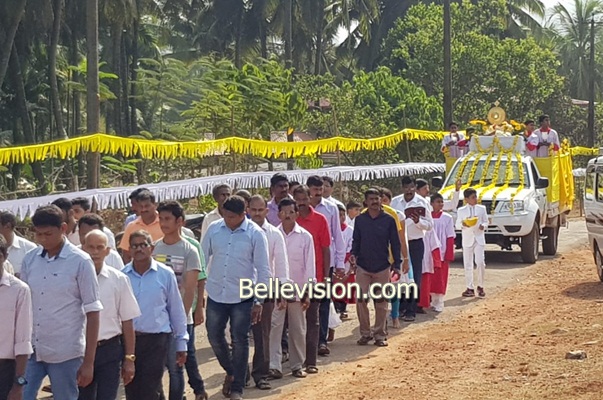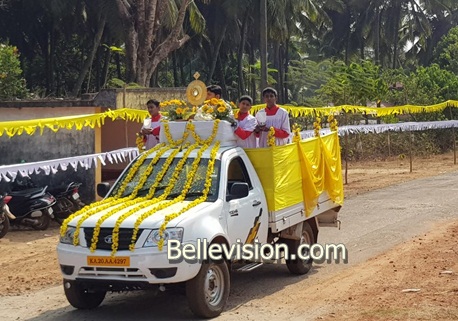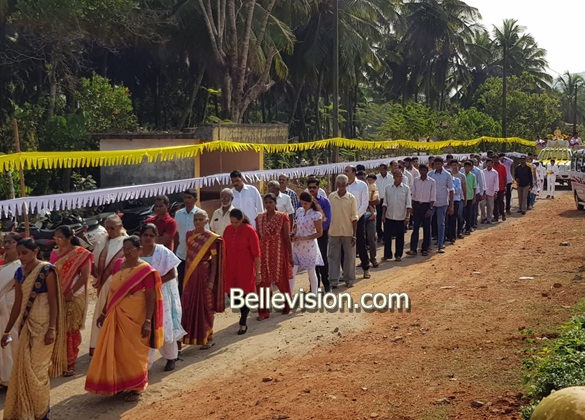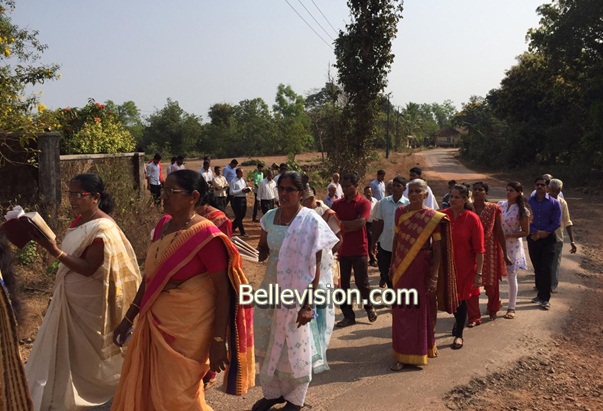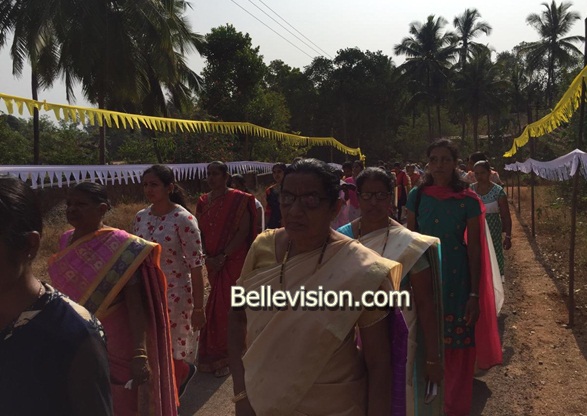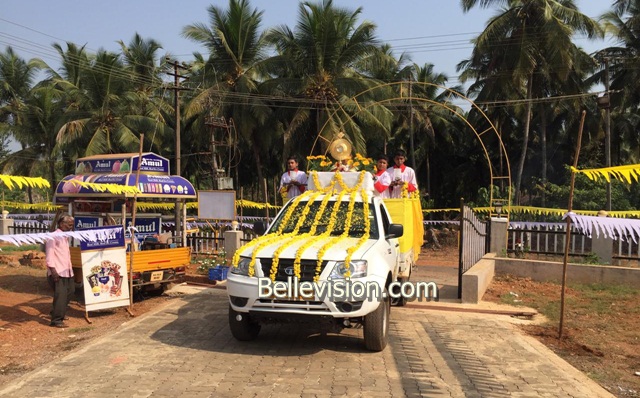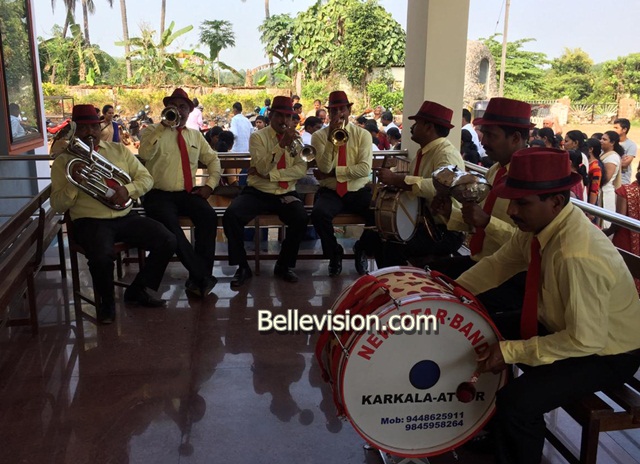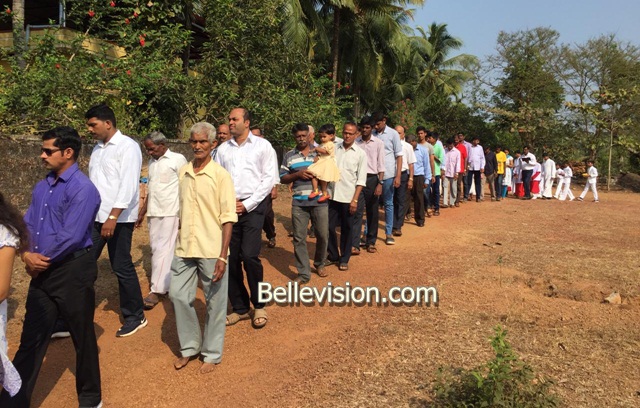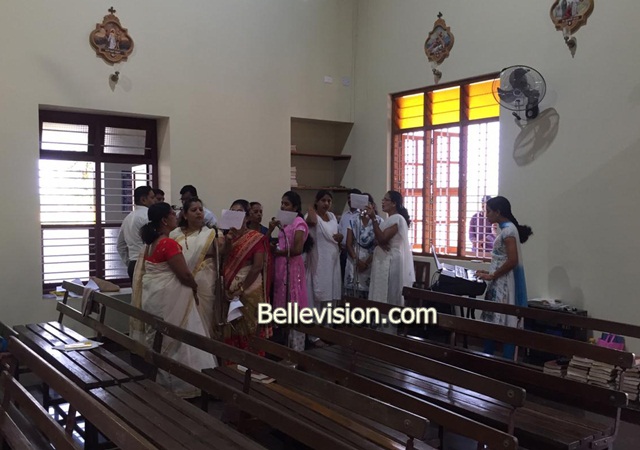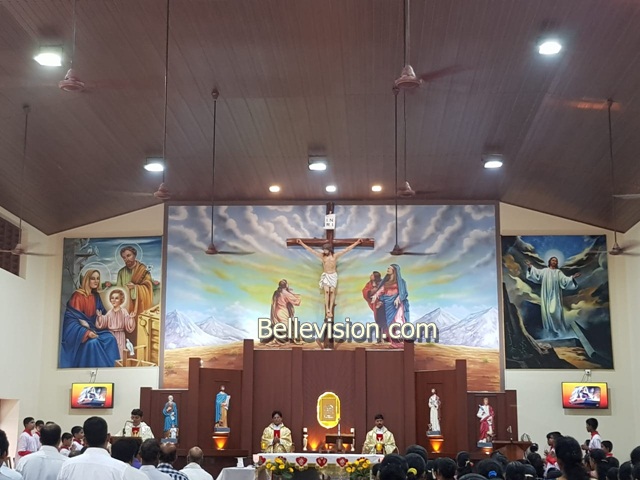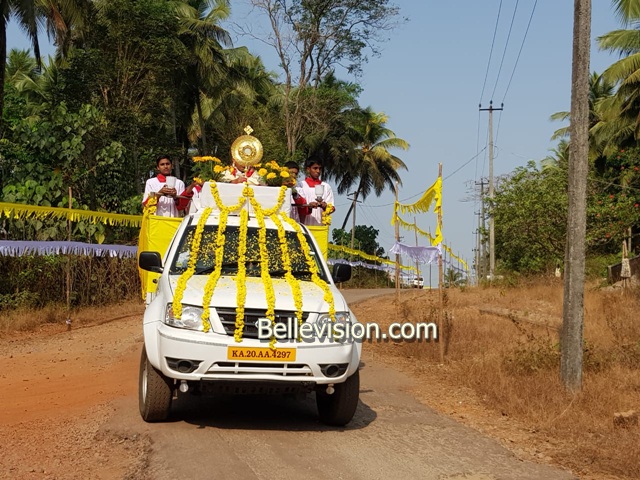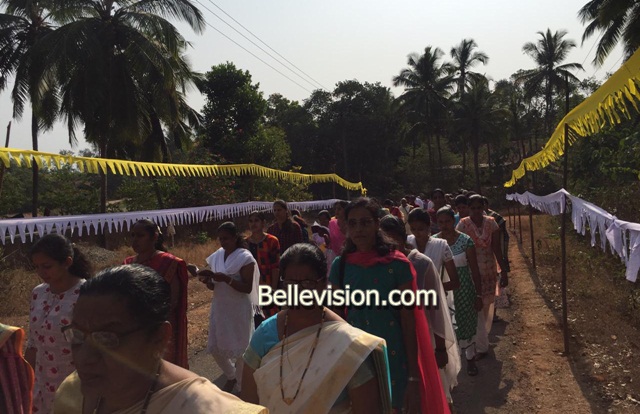 Udupi diocesan SCC Commission director Fr Harry Pereira presided the Eucharistic Celebration along with several clergies.
In his homily, Fr Harry laid emphasis on family life, the need for each one to consider the Church as one big family. He said, 'Let's come, share and dine together.'
It was followed by the procession where the entire parish community, the young and the old took part in it. The musical band, the choir of the parish, the prayerful singing of the parishioners, and the colorful decoration all along the way with quotes from the scripture added magnificence to the entire celebration.
Fr Sunil Lobo, Dominican priest from Mariashram, Pollali, Bantwal presided the Eucharistic Celebration.
Fr. Vinod Lobo, parish priest of Nirmalpadav took extra initiative in encouraging the parishioners all along the week in their preparations for this day.
After the procession the parishioners gathered together for the final benediction led by Fr Sunil Lobo.
The entire proceeding of the Confraternity Sunday displayed nothing but the immense faith that the parishioners still have in the Lord.