Mangaluru: Mandd Sobhann to organize daylong workshop about Baila on Jan 20
- Media Release


Mangaluru, 17 Jan: Mandd Sobhann, city-based Konkani organization promoting Konkani and its distinct culture worldwide will be organizing daylong workshop on Baila at Kalaangann, Makale, Shaktinagar, here on Sunday, January 20.
The workshop will focus on Baila, a distinct Konkani folk art how that became integral part in celebration, its rapid growth, polka and other similarities with dances of Sri Lanka, Mauritius, Latin American countries and traditional dresses worn by the dancers.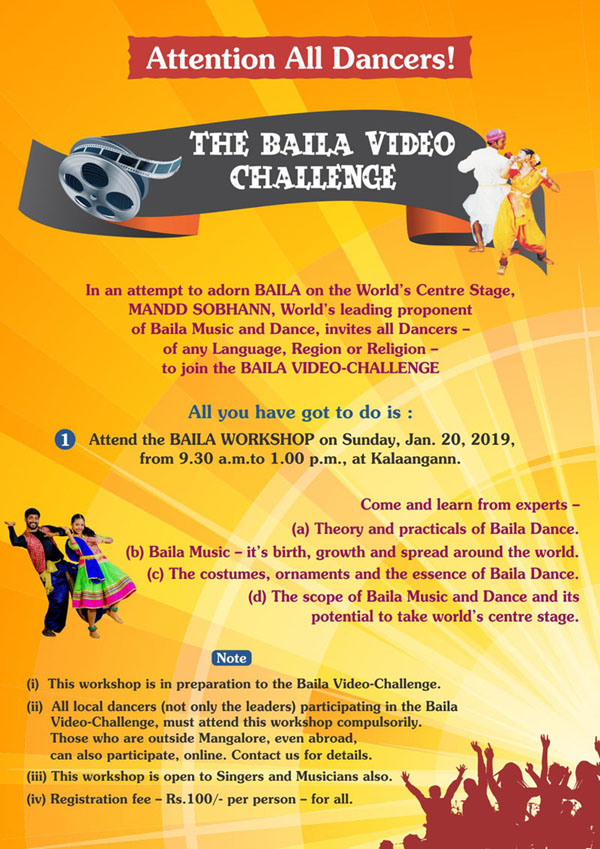 In order to get worldwide publicity, Baila Video Challenge will be held later based on the workshop.
Those interested can come personally or visit their website. For more info: contact their office on Telephone Number: 0824-2230489