Udupi: National Youth Day Celebrations at SMVITM, Bantakal
By B Pundalika Marate

Bellevision Media Network


Udupi, 15 Jan: The National Service Scheme (NSS), Youth Red Cross (YRC) and Rotaract Club (RC) of Shri Madhwa Vadiraja Institute of Technology and Management (SMVITM), Bantakal, near here, in association with Udayavani, Kannada daily published from Manipal celebrated the National Youth Day on January 12, to commemorate the 156th Birthday of Swami Vivekananda.
Dr K P Nandan Prabhu, Associate Professor, School of Management, MAHE was the chief guest on the occasion. He has spoken on a number of salient points regarding the life of Swami Vivekananda and his contribution towards the educational field. Also, he highlighted the one of the great thought of Swami Vivekananda principles are more important than the person.
Rathna Kumar, secretary, SSVMET Udupi presided the function. In his presidential address, kumar laid emphasis on conducting National Youth Day.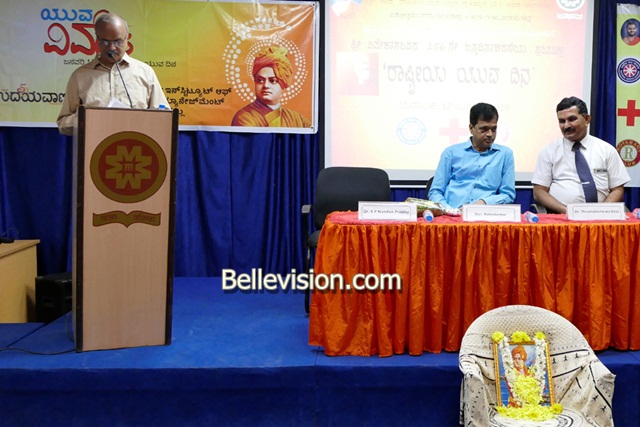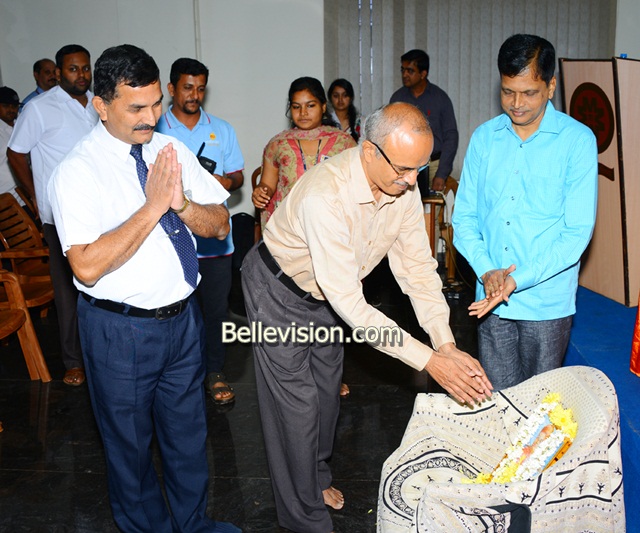 The principal of the institute, Prof Dr Thirumaleshwara Bhat spoke about the importance of following the principles of Swami Vivekananda to achieve a success in life.
Arvinda Navada, editor of Udayavani, various members of Manipal Press, HoDs and section heads and staff members of various departments, Kishor Kumar Aroor, Institutional NSS/YRC/RC coordinator, departmental coordinators and office bearers of NSS/YRC/RC were present on the occasion.
The program commenced with the invocation by Meghana and Vaishnavi. Ananthesh Rao, extra-curricular coordinator welcomed the gathering. The program was compeered by Prajnashri P Achar.