Mumbai: Former Indian Prez Pranab Mukherjee presents Samson Daniel Award to Ryan Int'l Group of Inst
Bellevision Media Network


Mumbai, 08 Oct: The prestigious Samson Daniel Award 2018 was presented to Ryan International Group of Institutions for its contribution towards the elderly people of the society on the International Day of the Older Persons organized by HelpAge India at national capital New Delhi on October 1.
Ryan Pinto, CEO, Ryan Group received the award from former President of India Pranab Mukherjee.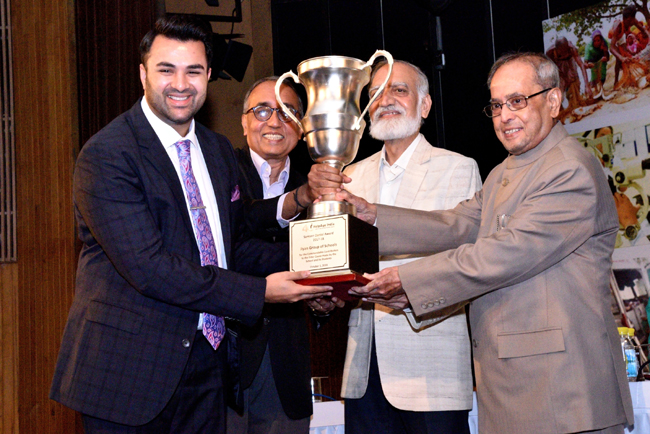 Over the years, Ryan Group's continuous effort in association with HelpAge India in helping senior citizens live a life of dignity and be economically and physically secured has always been applauded and commended.
The Ceremony had an august gathering of eminent personalities addressed by the former President of India who praised the endeavors of Ryan International Group of Schools across India, under the leadership of Dr A F Pinto, chairman and Grace Pinto, managing director.
Speaking about this honor, Ryan Pinto said, 'We are grateful to our Lord Jesus Christ for this honor. The Ryan group has always given utmost importance to inculcate values of respect, charity and kindness amongst students right from the young age in order to nurture responsible and compassion citizens of tomorrow. We are thankful to our parents and students for their continual support and generosity towards this noble cause.'