Mangaluru: Sumel, music group presents Konkani Musical Concert, Sangeet Samsar
Bellevision Media Network


Mangaluru, 08 Oct: Sumel, music group promoted by city-based Mandd Sobhann presented Konkani musical concert, Sangeet Samsar, during 202nd Monthly Theater at Kalaangann, Makale, here, on Sunday, October 7 evening.
The veteran musician Melvyn Peris inaugurated the musical concert by ringing the traditional bell. Sixty musicians have partaken in this concert.
The country's sitar maestro Rafiq Khan was conferred the title, Sangeet Sourab by Mandd Sobhann president Luvi J Pinto. Usha N Pereira read the citation letter.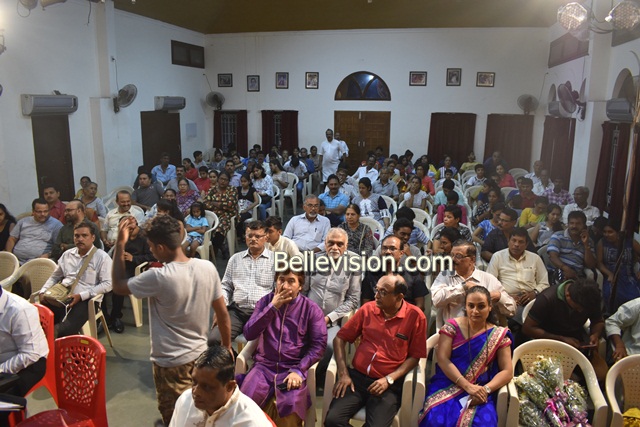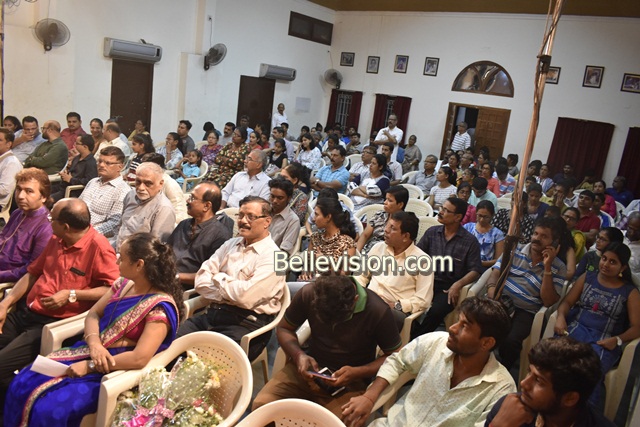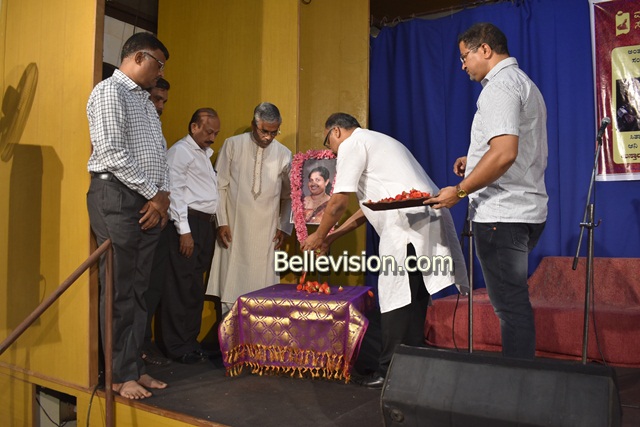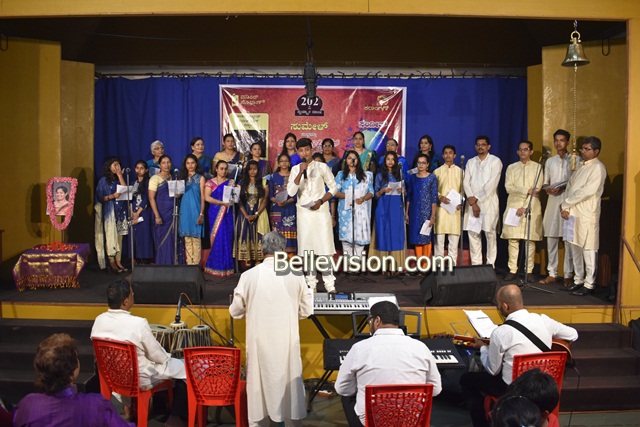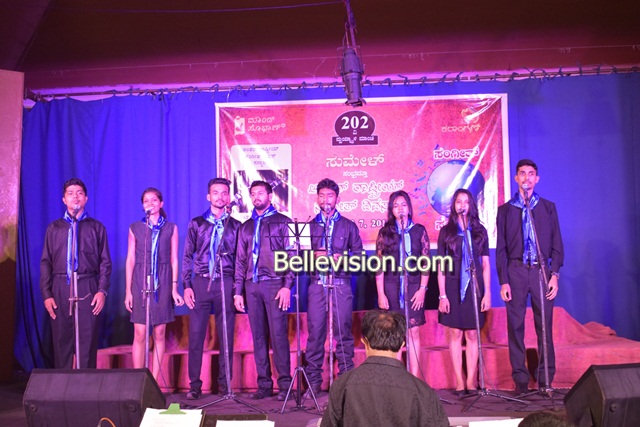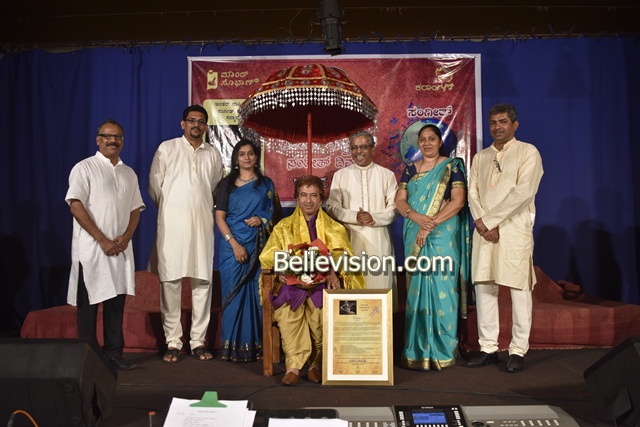 Sumel music group presented all time Konkani hit songs that transpired the audiences into nostalgia. The songs are penned by Cha Fra, Melvyn Rodrigues, Lloyd Rego and Anil Patrao and music was composed by Eric Ozario.
Jayson Lobo presented Bengali song composed by Rabindranat Tagore, Amaro Porano Jaha Chahi. Lisha D'Silva presented a song, Blue Bay from My Dreams Album of 1970. Sumel group presented Negro spiritual Joshua Fit the Battle.
Irene Rebello, Raina Castelino, Kavita George, Bertha Picardo, Sonal Monteiro, Sonia D'Souza, Deyal D'Souza, Prithuma Monteiro, Simone Monteiro, Khetan Castelino, Melanie D'Silva, Ria Noronha, Arvin D'Cunha, Mitun Noronha, Neha Castelino, Sunil Monteiro, Anil Patrao, Eric Ozario, Jason Sequeira, Dr Sanjay Fernandes, Reynold Lobo, Aston, Haydon, Olita, Joileen, Oshin, Lisha and others cast their voices.
India Got Talent famed Mangalorean youth group – Angels led by Denzel Pereira presented bollywood hit songs from 1950 to 1990. Derik D'Souza, Neil Coelho, Chrisel Vas, Premal Serrao, Hancel Rego, Valentino Mascarenhas, Anisha D'Souza, Annette D'Souza and others sang in 4 different tunes.
Roshan Crasta and Alphonse Rodrigues co-ordinated in guitar and keyboard respectively, while Damodar Kumble assisted in tabla.
Irene Rebello and Vitori Karkal read the poetry to condole the sudden demise of Seema Alvares, wife of Konkani activist and Mandd Sobhann office bearer Stany Alvares.
Reynold Lobo compered the programme.