Qatar: ICC pays tribute to Mahatma Gandhi, Father of Nation – crusader of non-violence
Bellevision Media Network


Doha/Qatar, 08 Oct: Indian Cultural Centre under the aegis of Embassy of India celebrated 150th birth anniversary of Father of Nation, Mahatma Gandhi, here, on October 2.
Floral tribute was offered to pay respect to Mahatma Gandhi, who laid his life for the Independence of India through the means of non-violence.
Chief guest of the event was Ambassador of India to Qatar P Kumaran, who spoke in detail about the life of Gandhi, his vision and way of doing things that inspire generations and whole world. There were few cultural programs also showcasing the life of Gandhi performed by ICC affiliated organizations, Maestro Arts, Karnataka Sangha Qatar, North Indian Association and Bhangya Parishad Qatar. Whole program was well received by Indian Community leaders and members, who attended the event in large number.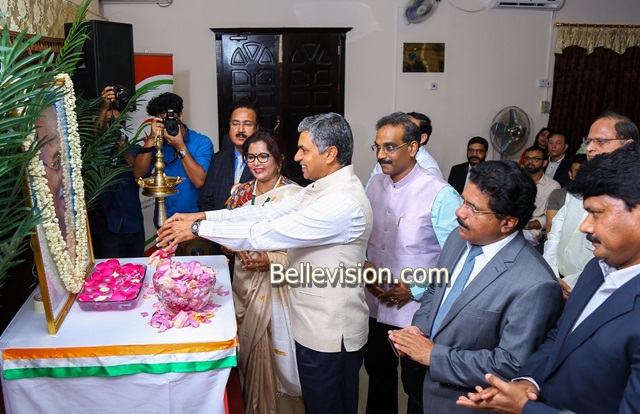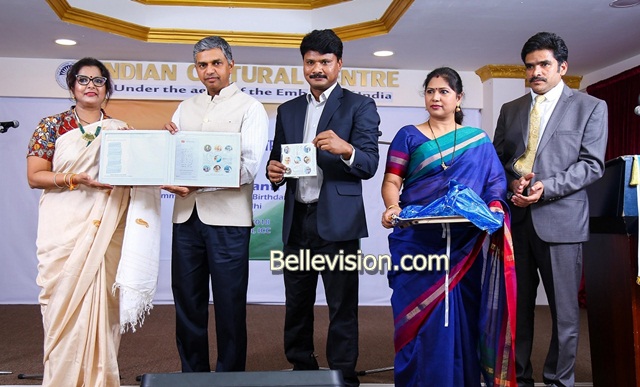 Guests present included coordinating officer of ICC and Counselor at the Indian Embassy Rajesh Kamble, First Secretary at Indian Embassy Hemant Diwedi, ICBF president Devis Edukulathur, IBPC president, K M Varghese, ISC president Nilangshu Dey, ICC advisory council chairman Hassan Choughle, Advisory council members, Apex bodies managing Committee members and affiliated organizations presidents and managing Committee members.
ICC president Milan Arun welcomed the audience and stressed the importance such event specially to educate and make the young generation aware about the importance of life and message of Gandhi even in current times. She also remembered that the same day is the Birth anniversary of Lal Bhadur Shastri, one of the past PM of India.
During the function, Ambassador P Kumaran released the stamps in commemorating the occasion of 150th birth anniversary of Gandhi and video was played narrating the life of Gandhi.
There were Arts Exhibition conducted by Indian Schools in Qatar along with the program, which was very well depicting the life and message of Gandhi. All Schools and participants were given certificates by Ambassador P Kumaran and ICC President Milan Arun.
As part of the 150th Gandhi Jayanti celebrations, ICC earlier conducted Quiz competitions and Ambassador gave winners prizes during this event. The winners were Vimal Prasad & Nandini Prasad and the runners up were Pravalika Manepalli and Kalyan Ronak and Yasmi Nazaruddeen and Asif Safeer.
ICC general secretary Juttas Paul proposed vote of thanks and specially thanked all guests and participants of Cultural events as well as Schools and students who participated in Arts Exhibition.
The event was coordinated by ICC managing Committee members Vishal Mehta, A P Manikandan, Jaffar Khan, Girish Jain, Nayna Wagh, K S Prasad and Anjan Kumar Ganguly. Dinner was served for everyone after the program.