Mangaluru: Senior Judge Mallanna Gowda Launches Logo of Parivarthan Beauty Pageant
Bellevision Media Network


Mangaluru, 12 Sep 2018: The Logo of Parivarthan Beauty Pageant was launched at the Press Club Urwa here on September 11.
Founder and Managing Trustee Violet Pereira welcomed the gathering. Senior Judge and Member Secretary of District Legal Services Authority Mallanna Gowda unveiled the Logo of the Parivarthan Beauty Pageant.
Addressing the gathering, Mallanna Gowda said, "Earlier transgenders were neglected by the society. It is not their mistake that they have become the Transgenders. The Parivarthan Charitable trust is working for the welfare of the Transgenders and today I am very happy to unveil the logo because it is a good cause to empower the transgenders".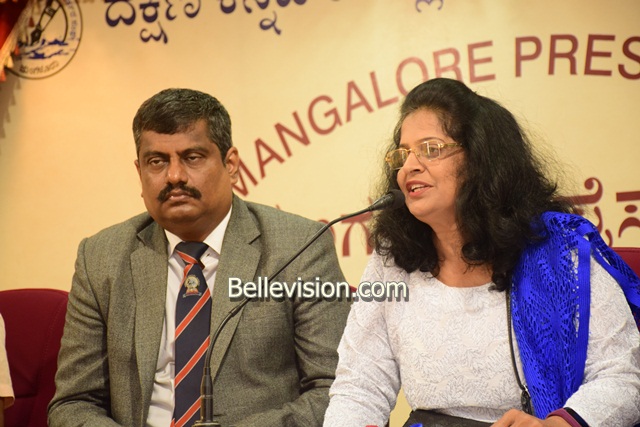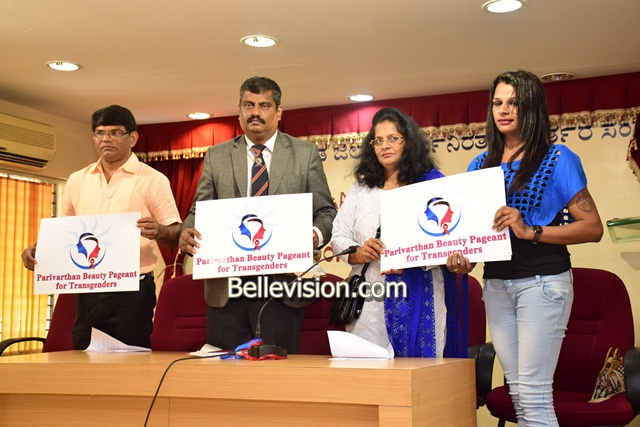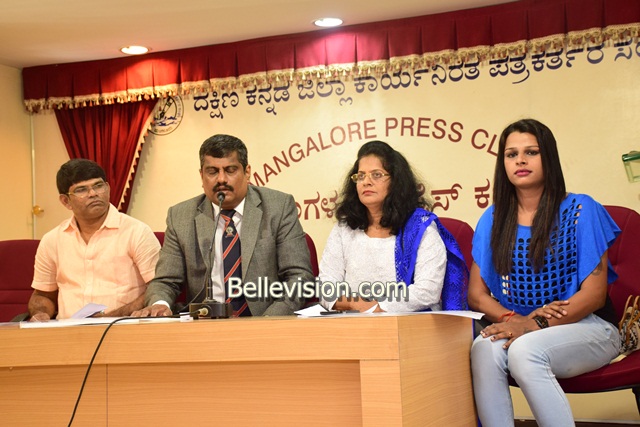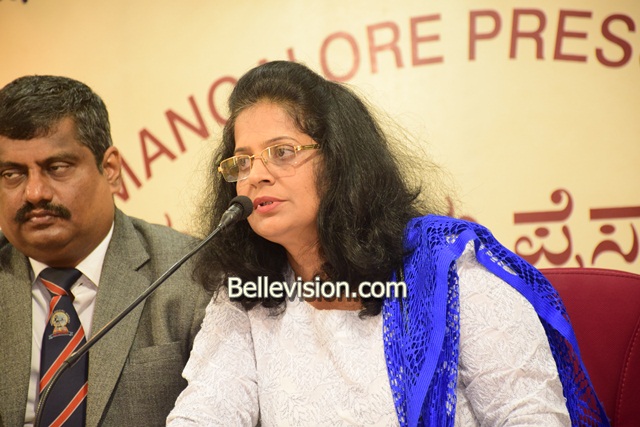 Mallanna Gowda further said, "In 2014, the supreme court passed a landmark judgment recognizing the fundamental and civil rights of transgenders. Transgenders face many sexual health issues and the government has seriously addressed the problems of transgenders. The government has also started separate HIV surveillance centres. Transgenders face many problems in the society and the Supreme court ordered the government to take measures to address the problems like social stigma, discrimination, depression, suicidal tendencies etc. faced by the transgenders. On 6 September 2018, the Court ruled unanimously in Navtej Singh Johar V Union of India that Section 377 was unconstitutional "in so far as it criminalizes consensual sexual conduct between adults of the same sex".
Mallanna Gowda also said, "We cannot empower them through government programmes but they should be included in such activities. If we talk about the beauty pageant, the Parivarthan Charitable trust has come up with the beauty pageant which will empower them and they will be able to lead a respectful life in the society. Earlier they did not have the right to cast their votes but for the first time, they have voted for the Assembly elections. I wish Parivarthan Charitable Trust as well as ABCD Fashions and V4 Channel all the very best for the Beauty Pageant which will be held on October 14."
Secretary of PCT Sanjana also spoke on the occasion and urged all to support the cause. Chairman of V4 Channel Laxman Kundar delivered the vote of thanks.
Trustee of PCT Asha Nayak, PCT Core committee members Lydia D'Cunha, Joeann Sequeira, PCT members Rekha, Priya and Pinky were also present.