Dubai: Preparation under way for mega Vishwa Tulu Sammelan – 2018; logo launched
By Shodhan Prasad

Pics by Ashok Belman & Ganesh Rai

Bellevision Media Network


Dubai, 29 Jul 2018: Vishwa Tulu Sammelana 2018 (World Tulu Convention) is being scheduled to be organized in Dubai and Padma Vibhushana Dr D Veerendra Hegde, Dharmadhikari of Shree Kshetra Dharmastala has consented to be the chief guest and inaugurating the programme, presided by Padmashree Dr B R Shetty, patron of Tuluvas in Dubai. The whole event will be organized by Event Management Company who is licensed to do so and the licensing procedure is on with the formalities.
A special meeting was held on Friday, July 27 at Marco Polo Hotel, Deira - Muteena with leaders and members of various Tuluva communities which started at 11.00 am and concluded at 1.00pm with lunch courtesy Marco Polo Hotel.
The meeting was convened by the core Committee started with prayer and introduction of the Committee. Shodhan Prasad conducted the meeting while Sarvotham Shetty briefed on the programme and the development so far. Core Committee members comprised Dev Kumar Kambli, Satish Poojary, Yogesh Prabhu, Ajmal Sayyed, M E Muloor, Alwyn Pinto, Afroz Assadi, Noel D'Almeida, Jyothika Shetty, Smitha Bhat, Suvarna Satish and Sashi Shetty.
Logo launch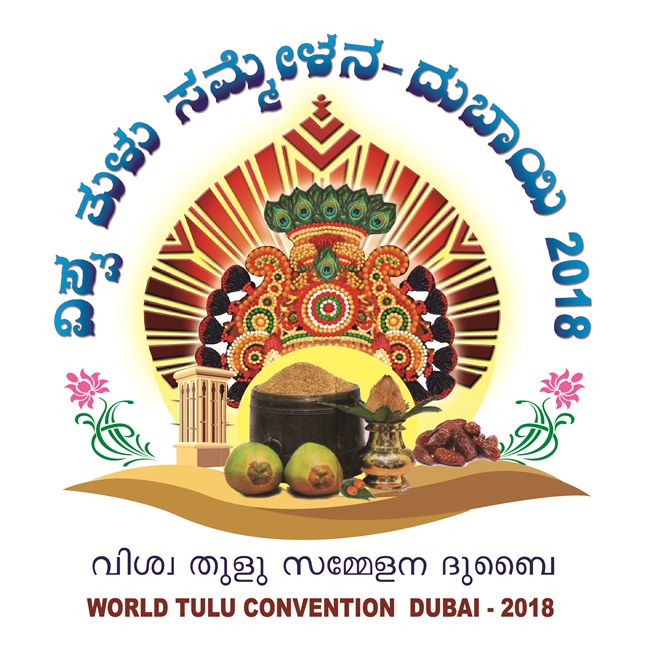 A beautiful meaningful logo was designed by Ganesh Rai who explained on the concept of the logo and its design. Shodhan presented a video countdown for the launch while guest Sudhir Kumar Shetty of UAE Exchange did the honors of unveiling the logo in a well-designed screen opening. The whole audience witnessed this and applauded while Sudhir Kumar Shetty congratulated and wished all success for the upcoming programme.
Vishwa Tulu Aisiri - Special Souvenir
A special souvenir on the occasion is being planned to launch and with the 166 names suggested by 22 very many Tuluvas; one such meaningful name was selected which was suggested by Ganesh Rai. 'Vishwa Tulu Aisiri' is the title of the Souvenir and Ganesh Rai the editor cum designer of this Souvenir explained in detail the meaning of the title and what contents will be there in the said Souvenir. He urged all to support and supply with good meaningful thoughts to this issue which will be published.
Presentation of Sammelana
Shodhan Prasad prepared and presented a beautiful power-point presentation depicting the whole scheduled programme which gave the members and the audience a reflection of the proposed 'Vishwa Tulu Sammelana 2018.' While going through the slides he briefed on every slides which had narration and pictures as well. The presentation had clear explanation and gave an impression as how it would look like. After viewing the presentation the audience applauded and said they virtually felt the 'Sammelana.'
The day long programme is scheduled to be held on November 23 and November 24, 2018 at Ice Rink, Al Nasr Leisureland, Dubai and more than 4,000 Tuluvas are expected to witness this grand mega event which will be the first ever event internationally. In the past, Vishwa Tulu Sammelana's were held in various Indian venues.
The target audience will comprise 'Sarva Dharma' (all caste, creed and religion) hailing from Tulunadu and the main focus is on the Tuluva's folk, art, literature, language & art of living. There will be Tuluva Exhibition to exhibit the various artefacts, antics and foods of ancient Tuluvas for people to know.
Overseas Tulu Association presidents and members will also be arriving to witness this mega event. They are mainly from Mumbai, Delhi, Baroda, Nasik, Sangli, Pune, Chennai, Hubli, Dharwad, Belagavi and other parts of India. There will also be guests arriving from all over the Gulf, USA, Australia, UK who are all part of the Tulu organization in their respective countries.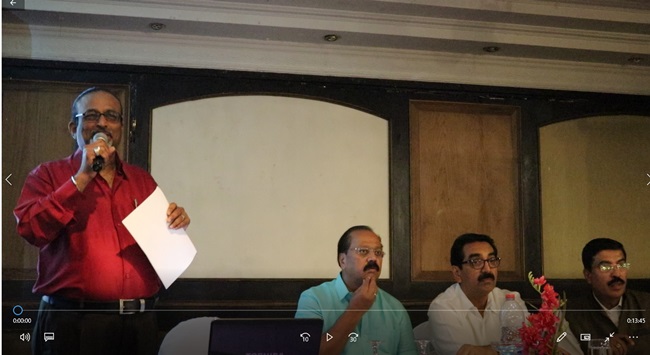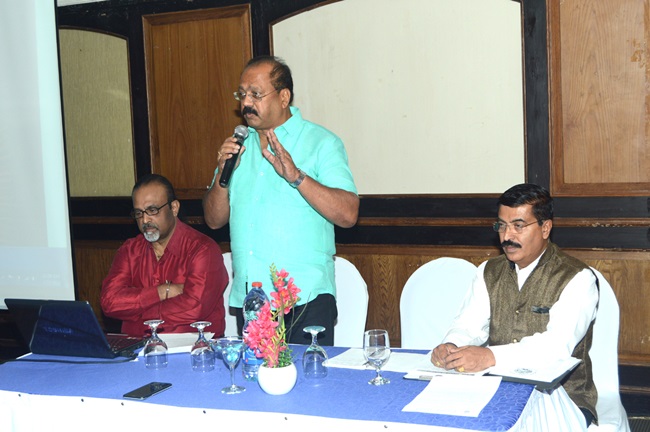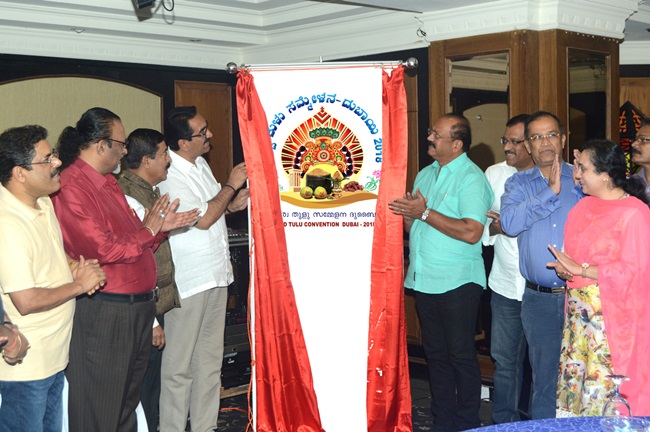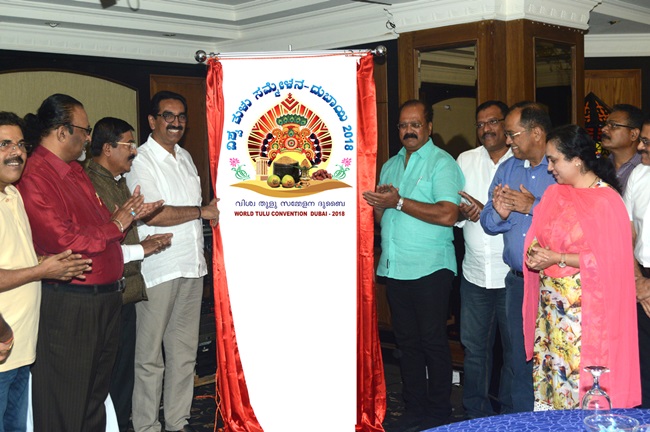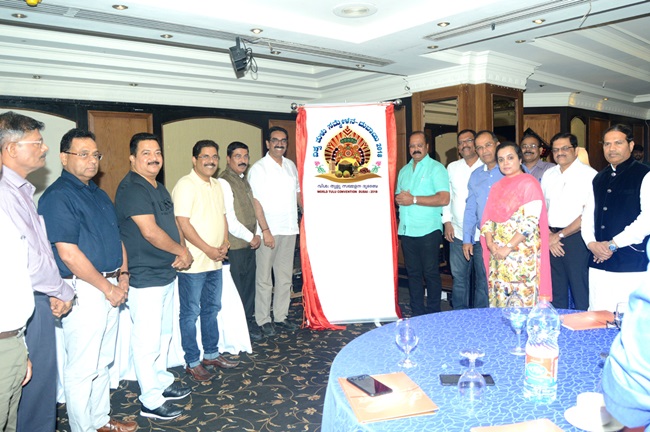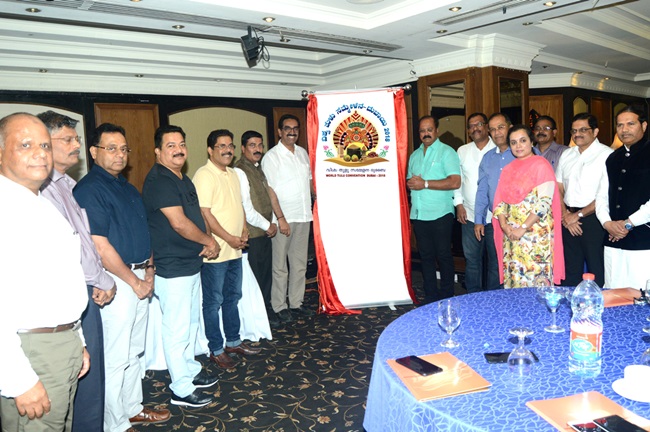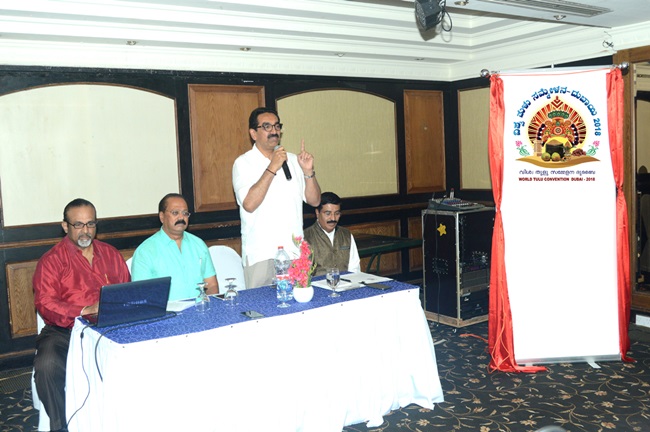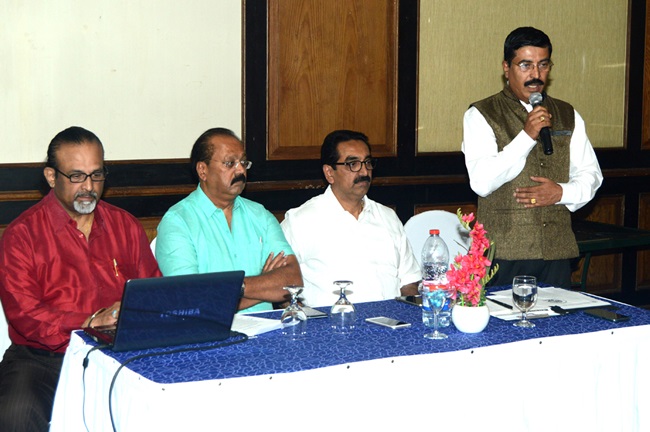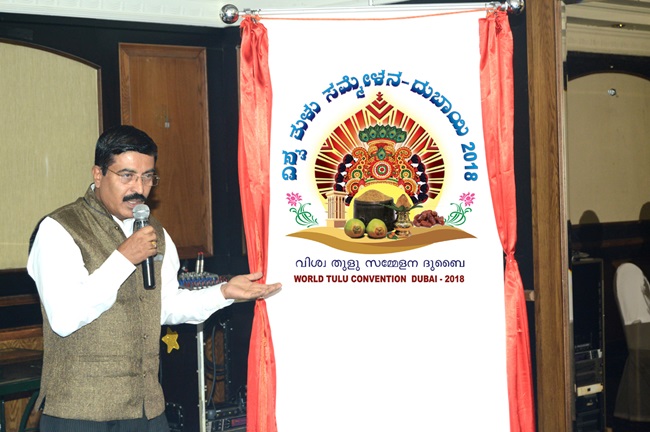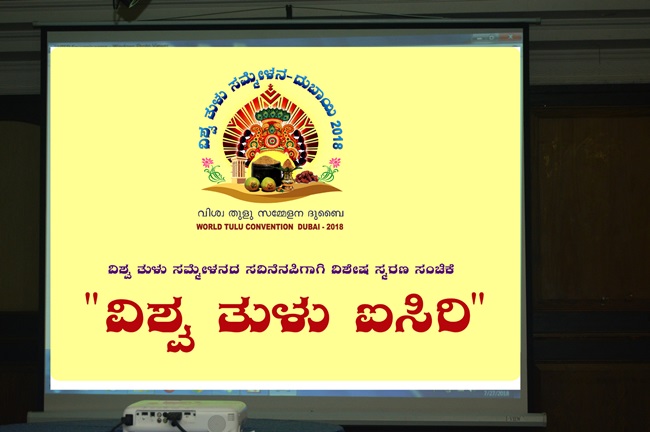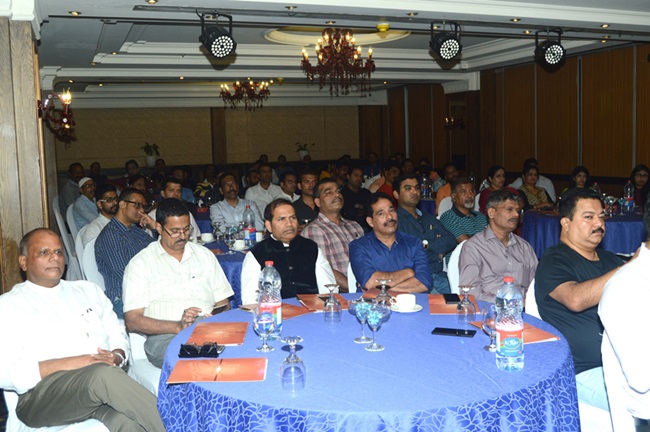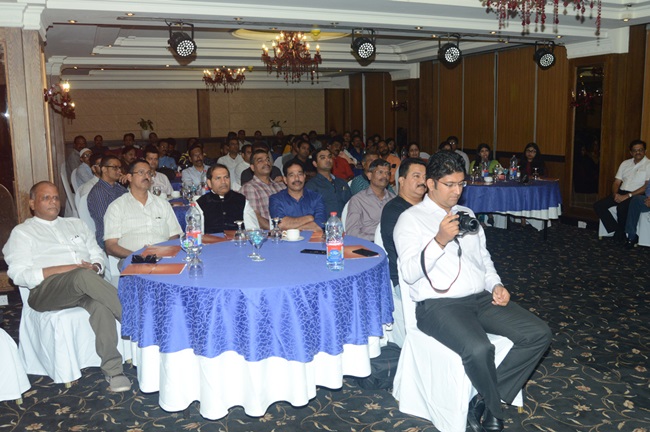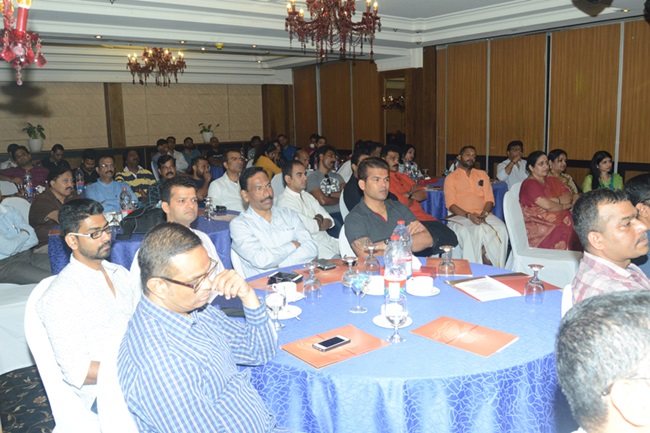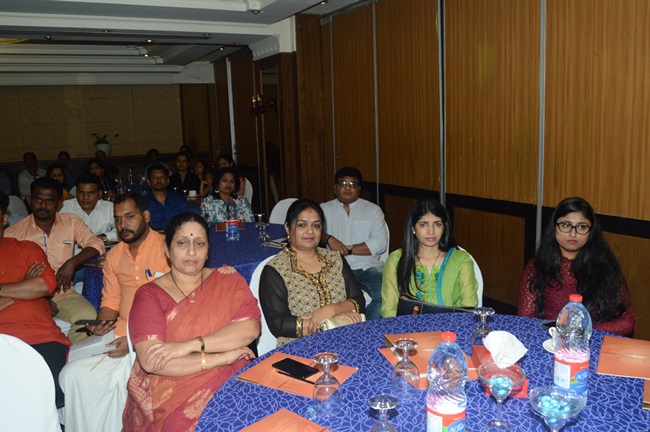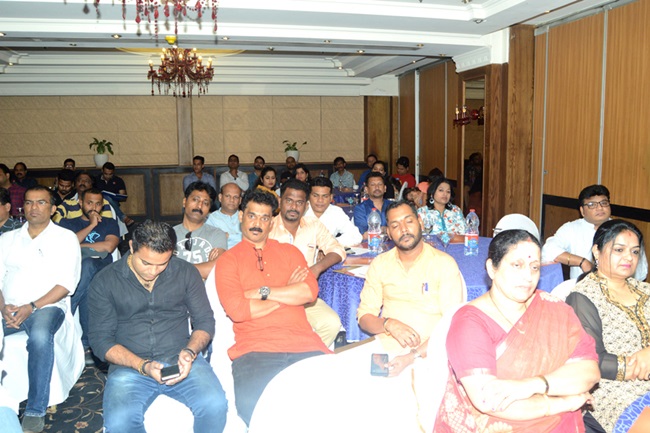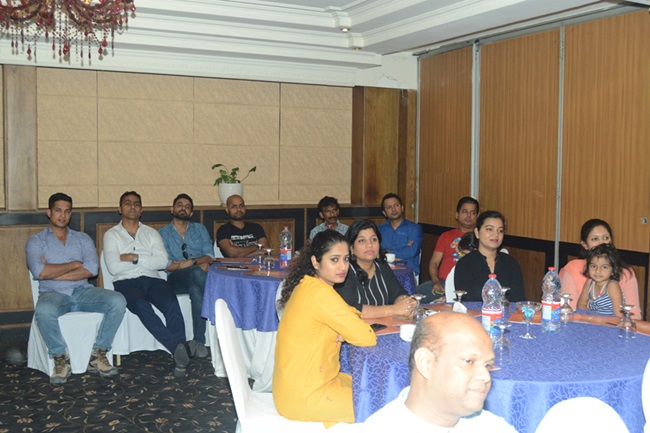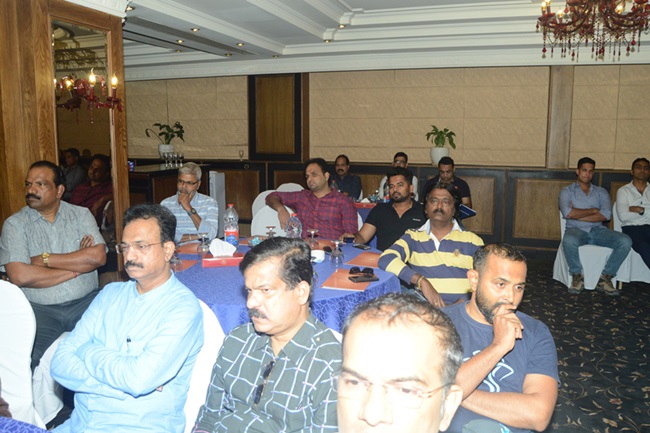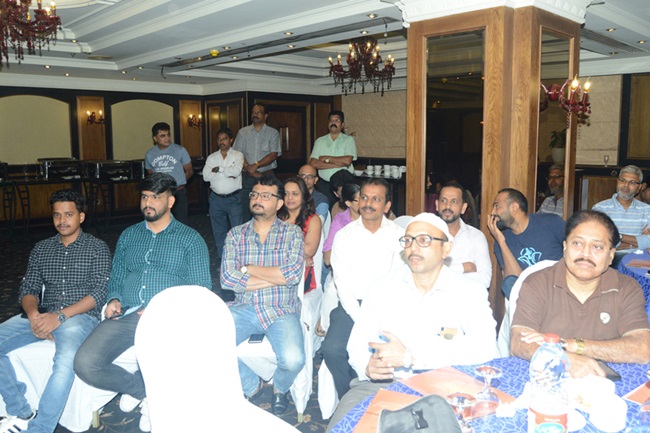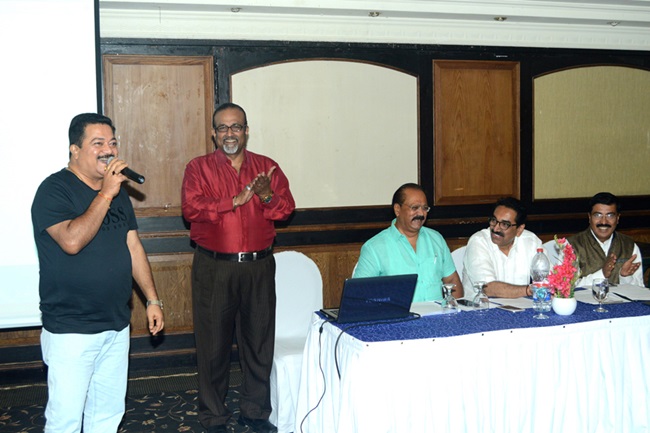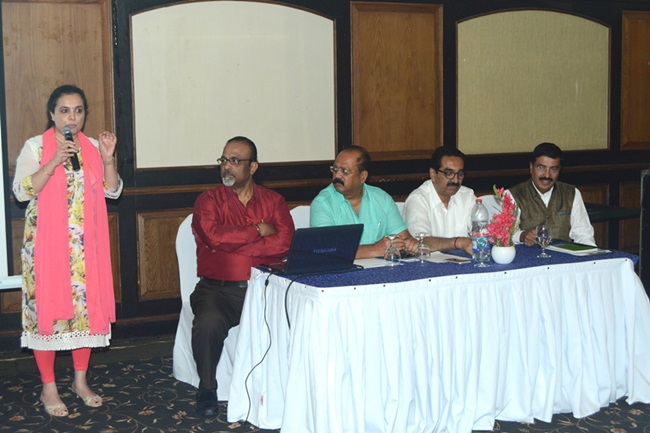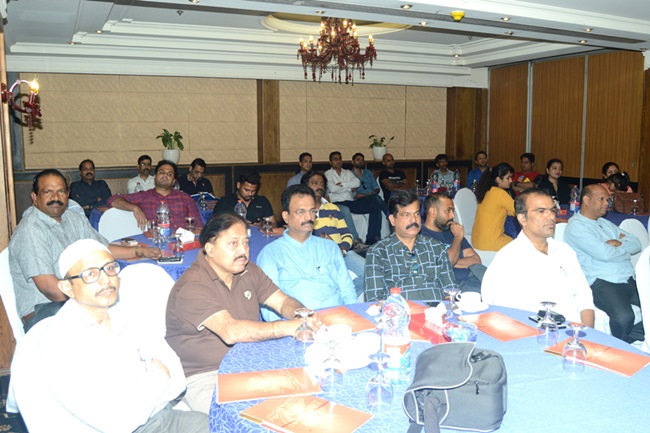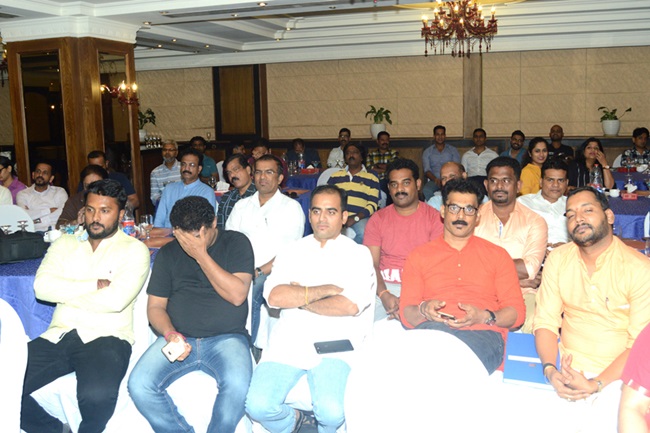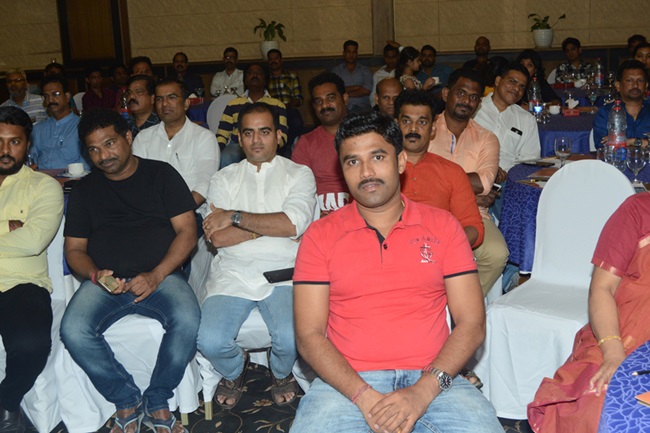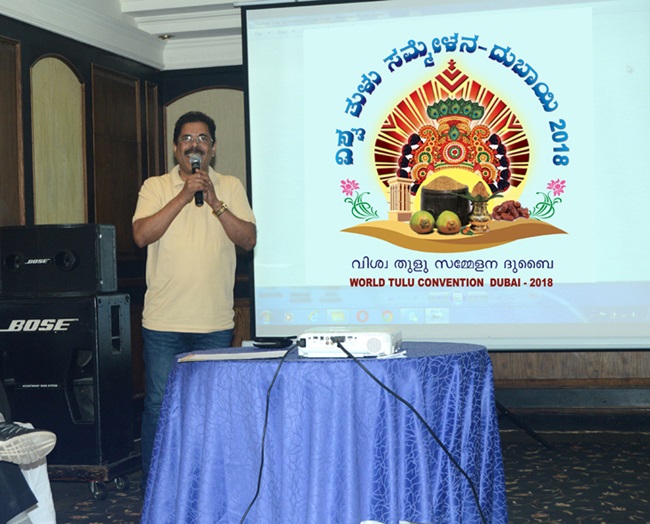 The entire event will be jointly presented by Gulf Tuluvas, Akhila Bharata Tulu Okkoota, Karnataka Tulu Sahitya Academy and overseas Tuluvas. Along with Dr D Veerendra Hegde the Bishop of Mangalore Catholic community, religious head of Muslim community and other well-known preachers, community leaders, ministers, actors, actresses, dramatists, writers, poets, singers, stand-up comedians, folk dancers, Yakshagana artistes and many well-known performers and presenters from Tulunadu will be arriving to grace the occasion.
Tulu folk dance competition and Tulu folk singing competition will be held for Tulu Groups within GCC countries comprising Sultanate of Oman, Bahrain, Qatar, Kuwait, Saudi Arabia and UAE and any number of entries are permitted provided the theme should be in pure Tulu language.
Tuluvas pride will be the main theme and the presentations will include Taalamaddale, Yakshagana Natya Vaibhava, Tulu musical concert, Tulu literary session (kode, ini, yelle), Daivaradhane, Bhootaradane, Tulu media meet, Tulu laughter session, Tulu poetry reading, Tulu limericks session, Tulu theater and Tulu movie sessions and overseas Tuluvas seessioni. Importantly all these presentations will be a quick one smart and strictly humorous to keep the audience entertaining throughout. Well-known scholars, litterateurs, writers, poets and artistes will be the main presenters.
Shodhan Prasad urged every member to take care and conduct the programme with due respect to all communities without harming their religious sentiments and honoring the law of the land in UAE in all respects.
There was a question and answer session after the presentation and very many suggestions were inspected and implemented wherever necessary.
Sarvotham Shetty, chief coordinator of the 'Vishwa Tulu Sammelana' urged every members to support the event without any politics and ill feelings and suggested that this programme makes a milestone inn history.
Satish Poojary proposed the vote of thanks and urged every member to cooperate in this mega event.
Sumptuous lunch was served after the meeting.